DreamCube
DreamCube Innovations
Meet DreamCube, our extended reality platform for immersive storytelling
Overview
We're changing family entertainment, sports, and culture by bringing virtual reality out of the headset and into immersive, social spaces.
Partners
Harves, DreamCube Innovations
Services
Experience Design, Media Design, Media & Software Development
It's not sci-fi. It's real. The DreamCube is basically a 256-square-foot virtual reality room. It's something of an oversize interactive cubicle: You step inside, and you're in VR—no headset required.
Fast Company
The Details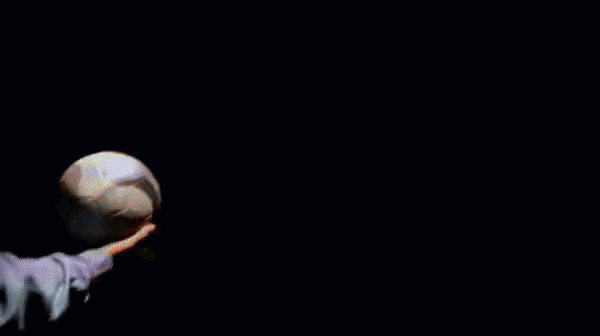 Fast Company Calls DreamCube "An Immersive Spectacle That's Like Walking Into a Video Game"
Whether for culture, gaming, or entertainment, the DreamCube offers an extended reality, physical-digital platform for unprecedented immersive experiences. With seamless interactivity and shared engagement, the DreamCube delivers a new communal virtual reality.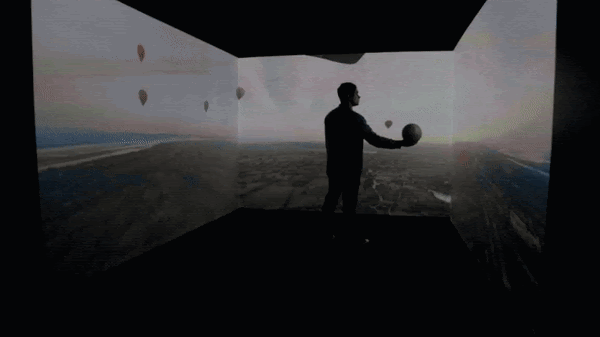 Patented Real-Time Tracking Technology Moves at Lightning Speed
DreamCube's AI-driven Real-Time Location System uses a unique combination of software and hardware (including a football that reflects infrared light) to track the location of objects and people in the space with minimal latency. The lightning speeds don't stop there – the system can move pixels around the DreamCube at 240 frames per second, four to eight times the visual smoothness offered by modern-day video game consoles.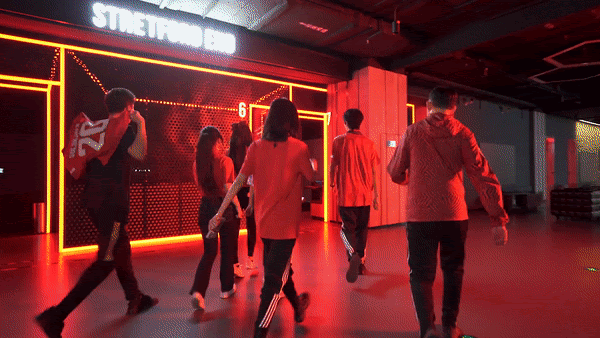 DreamCube Touches Down in Beijing
VR Immersion that is social and headset-free invites visitors to engage, play, eat, drink, and cheer together. Manchester United FC's "Theatre of Dreams" experience center in Beijing offers 16 DreamCubes where guests dribble and shoot like pros. The center opened to around-the-block lines and rave reviews.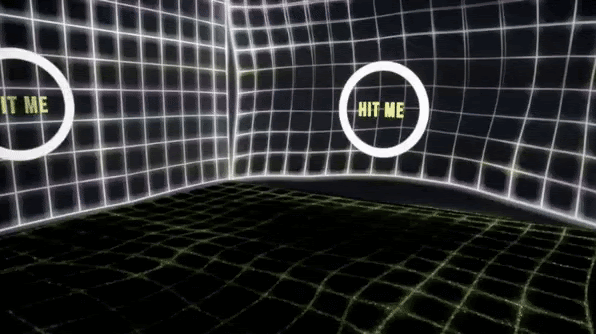 For Sports, Culture, and Family Entertainment
Our designed experiences live at the intersection of extraordinary visual immersion and shared group fun, with onboard technology that can be easily deployed in multiple configurations, from pop-ups to stadiums to permanent entertainment centers.
It's a way to scale the bespoke interactive experiences that Local Projects developed largely for museums into a mass-produced, self-contained pod that can be dropped almost anywhere.
Fast Company