A Museum of Words and Language
Planet Word
Planet Word is a revolutionary museum of words and language in Washington, D.C.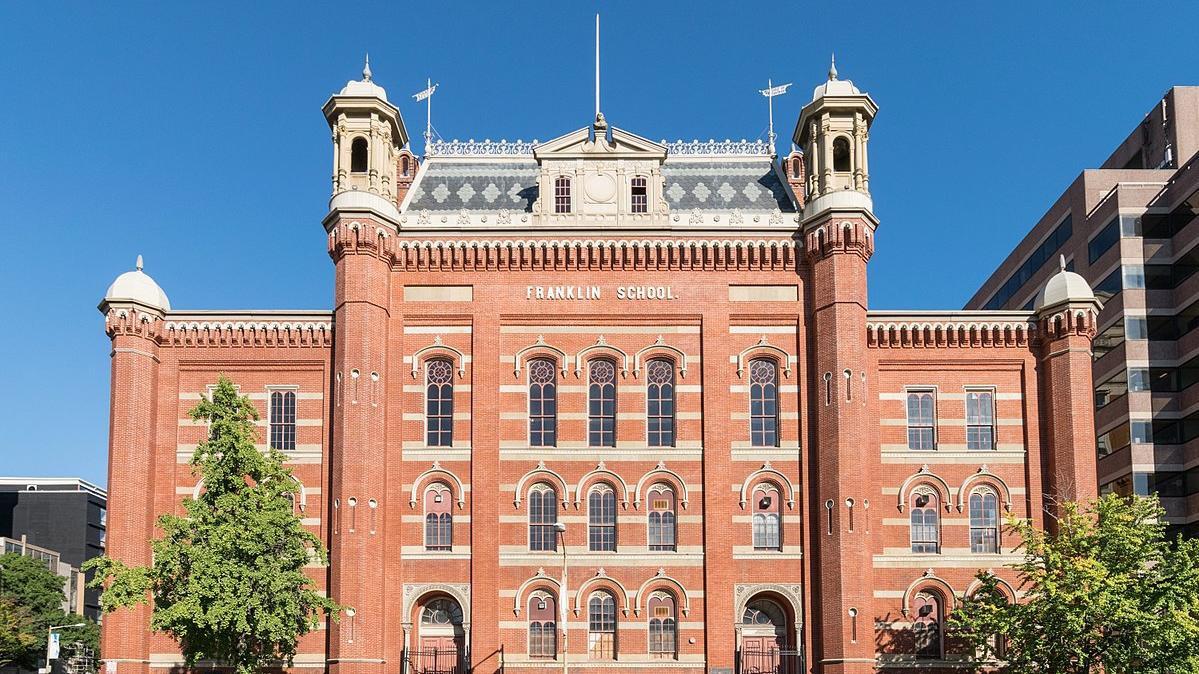 Overview
Local Projects transformed the landmark Franklin School into an interactive museum exploring the profound influence of words on the human experience. The exhibits foster a love of language with full-body physical interaction, critical thinking, conversation, creation, and contemplation. The five-story, 50,000 square-foot Modern Renaissance building offers multi-sensory experiences about linguistics, lyrics, humor, literature, poetry, rhetoric, advertising, natural language processing, and many other topics.
Services
Exhibit Design, Media Design
The Details
Where Do Words Come From?
The first gallery explores stories of how language became the expansive, incomparable tool for creativity and collaboration it is today. A double-height wall composed of over 1,000 words comes to life and asks questions for the audience to respond to out loud.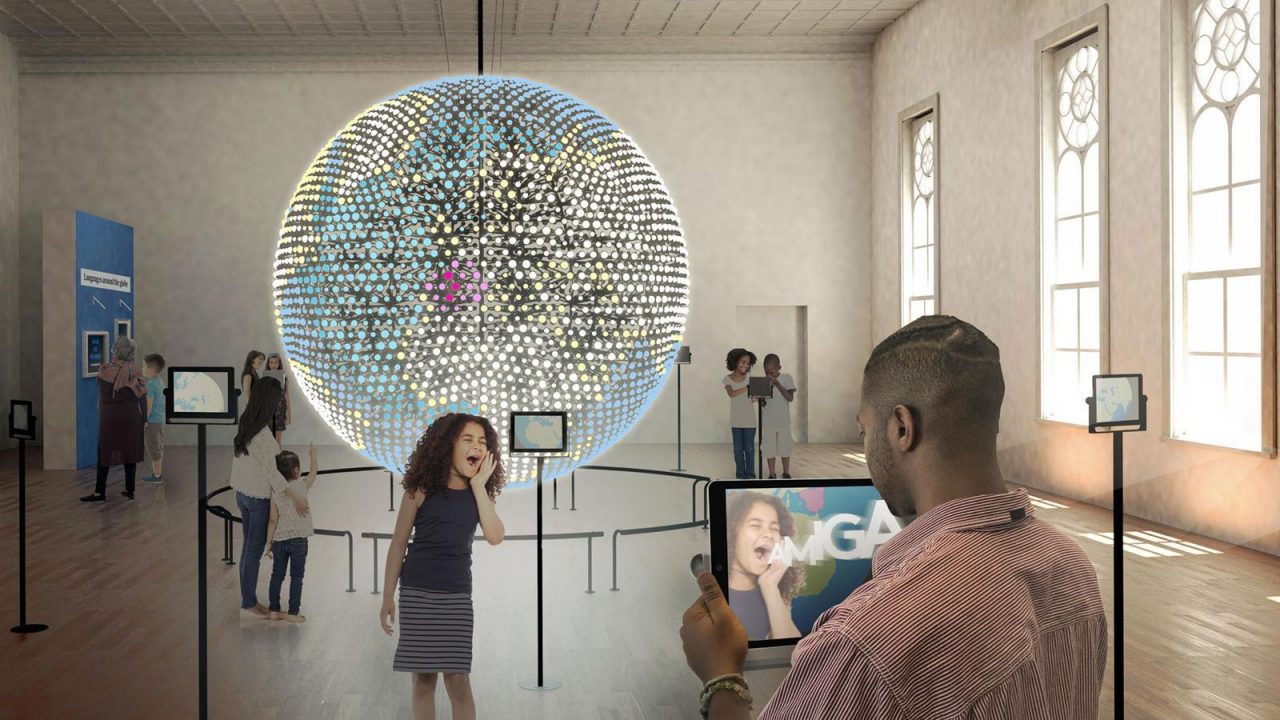 Kinetic Chandelier
A suspended globe composed of thousands of LEDs anchors the expansive Great Hall. Visitors use stand-mounted iPads pointed at the globe to compete in an augmented reality scavenger hunt to converse with "language ambassadors" from around the world who speak different languages. For events, the globe folds and elevates, transforming into a chandelier.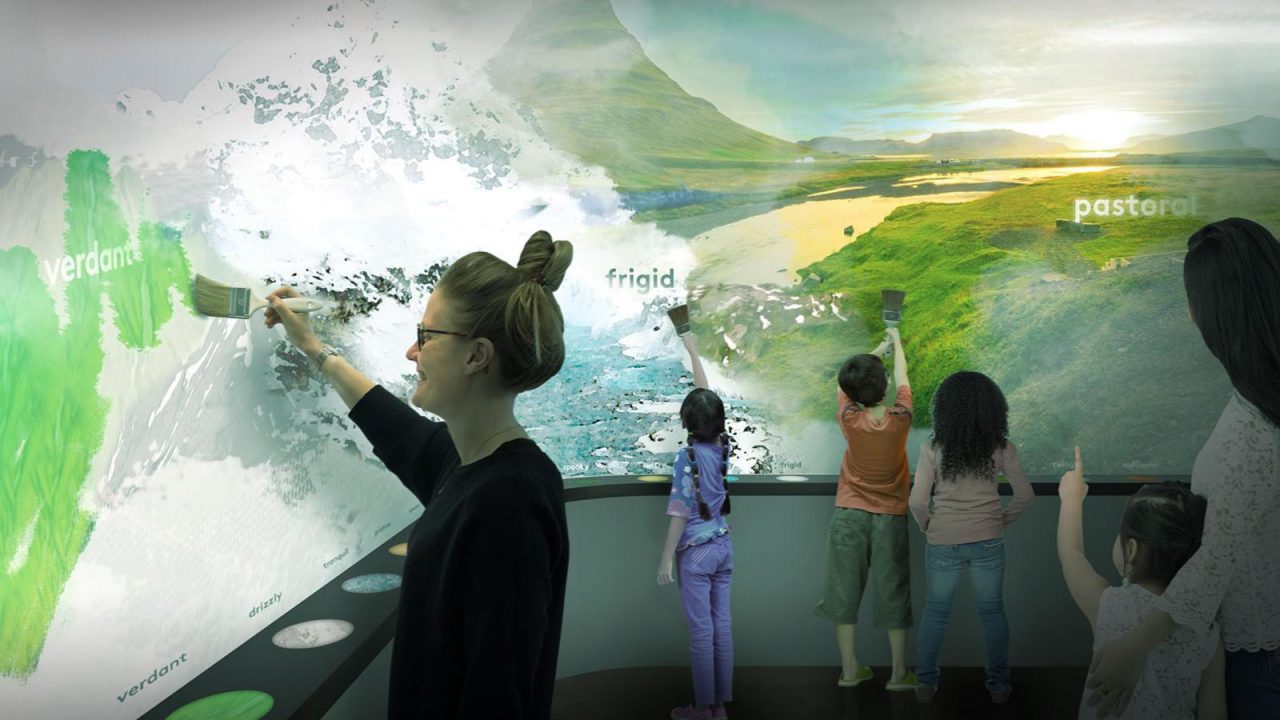 Word Worlds
Visitors use smart paint brushes to paint with words. Each brush is associated with a word used for setting a scene. As visitors paint, the setting comes to life as the brush activates immersive imagery, motion, and sound effects.