Shakespeare Exhibition Hall
Folger Shakespeare Library
Building upon the largest collection of William Shakespeare's first folios in the world, we sought to immerse visitors in the richness of Shakespeare's world, work, and impact.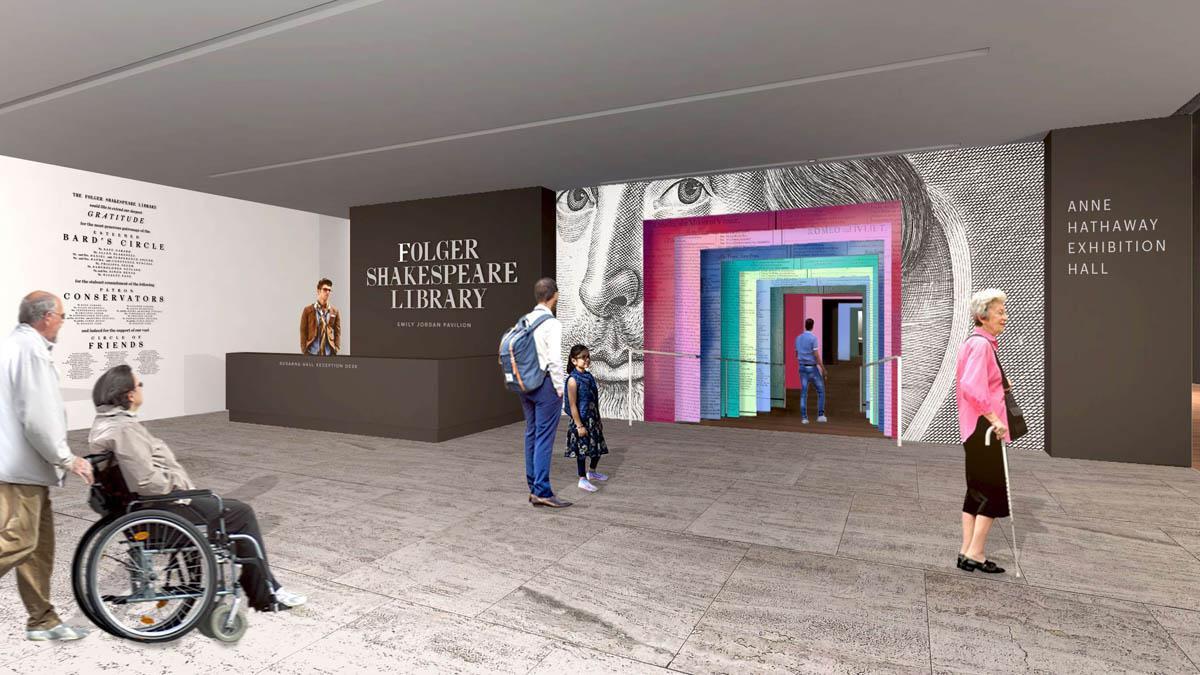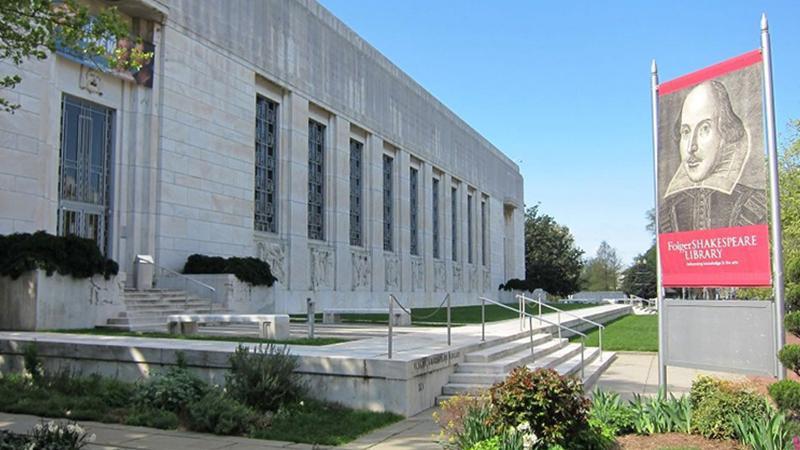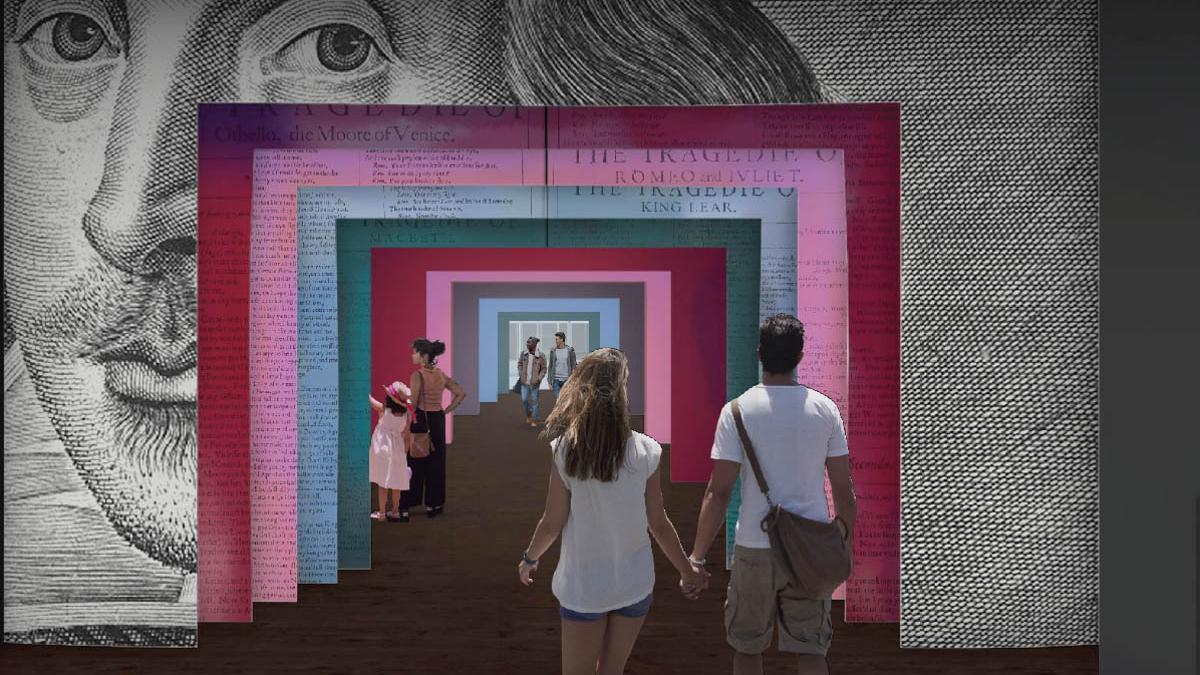 Overview
As the Folger Shakespeare Library in Washington, D.C. prepares for a multi-year renovation, they have engaged Local Projects to take on the concept design, narrative and programming of 6,000 square feet of new exhibit space that will bring the magic and imagination of Shakespeare to visitors from all over the globe.
Services
Master Planning, Concept Design, Physical Design, Media Design
The Details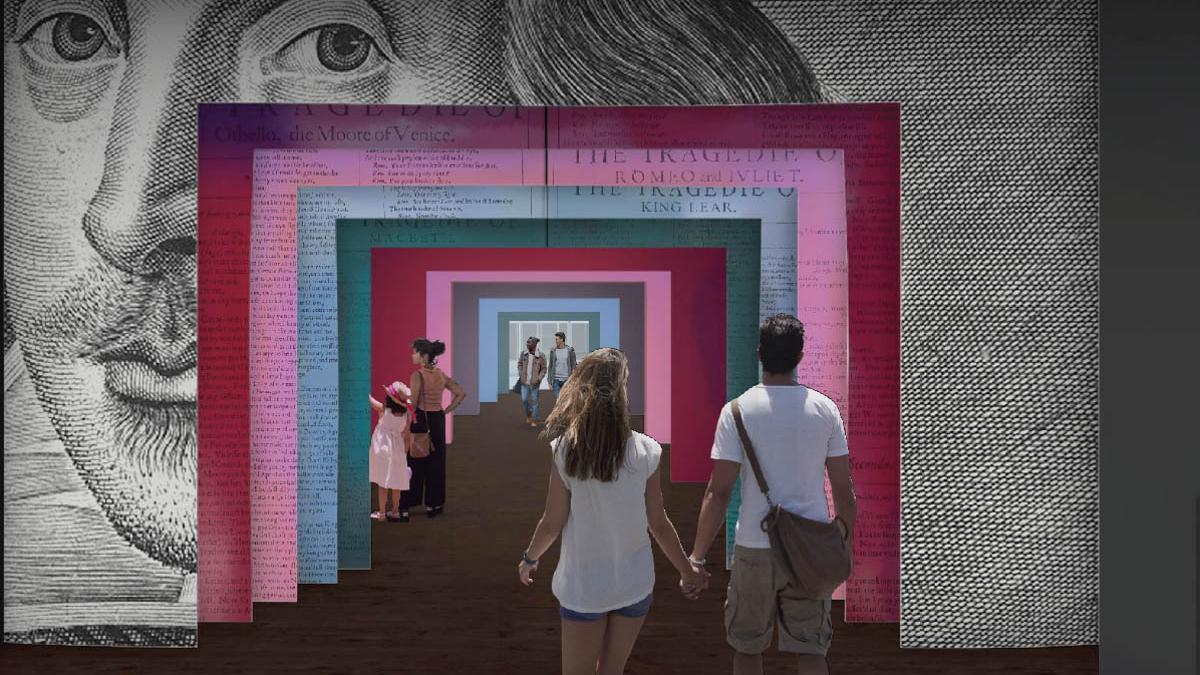 Entrance Prosceniums
Visitors enter the exhibition area through a series of prosceniums presenting Shakespeare's plays. The entrance prosceniums provide a dramatic introduction to the experience, layering the title pages of Shakespeare's plays and hinting at the design language of the immersive alcoves.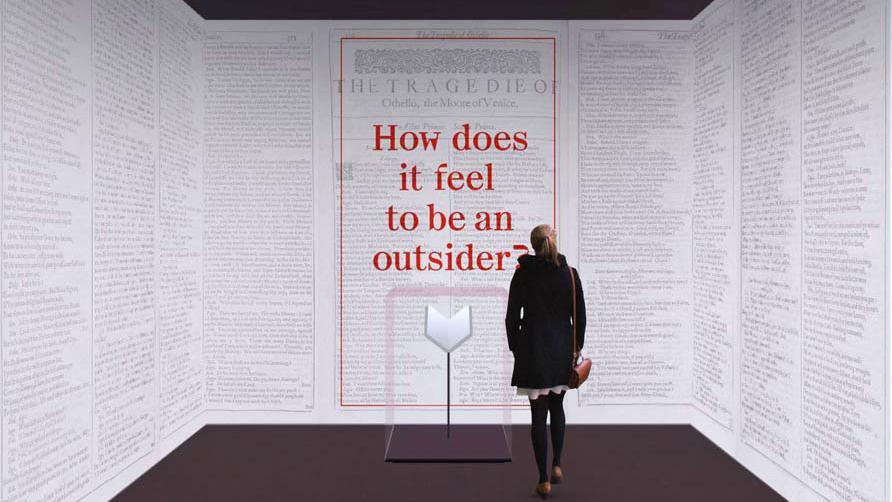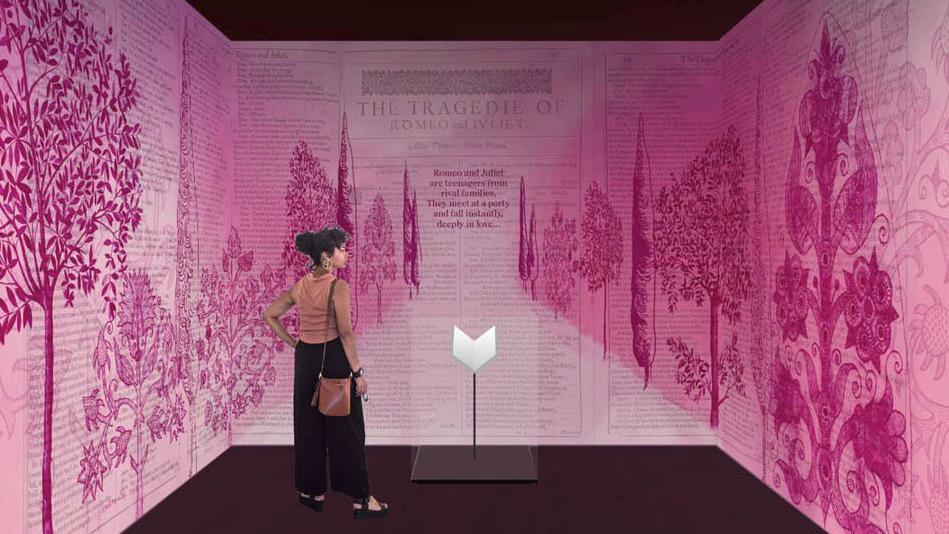 The Play's the Thing
Immersive alcoves highlight a series of scenes from selected plays, crystallizing the characters' plight and inviting visitors to connect with the emotional core of each play. The experience begins with a question posed to visitors and uses projection to bring the scenes to life.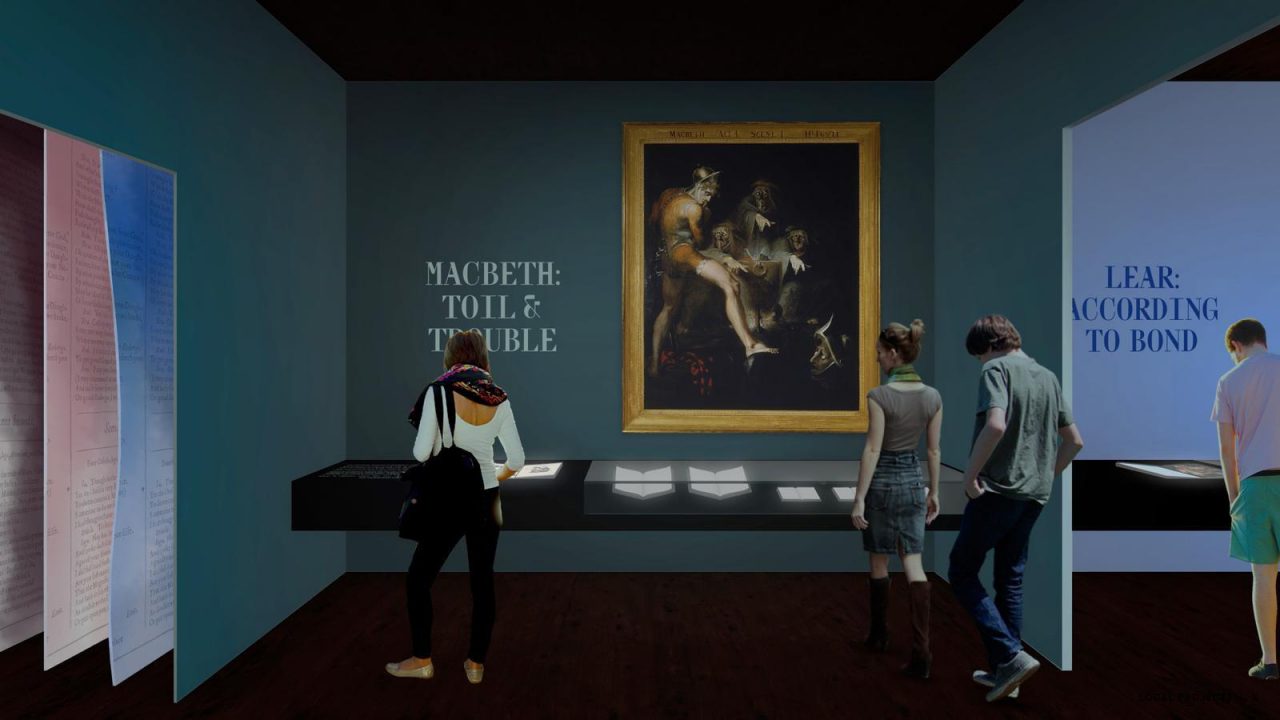 Collections Alcoves
Opposite the immersive alcoves, visitors are invited to engage with items from the Folger collection that relate to the play and question selected, with particular emphasis on the impact of the play in America. Flexible displays and mounts allow for easy rotation, while a digital "explore more" option lets visitors dive deeper into the Folger collection and explore related objects.