Showcasing a History of Athleticism
Middlebury College Virtue Athletic Center
An interactive media piece that tells the story of a century-old athletic program.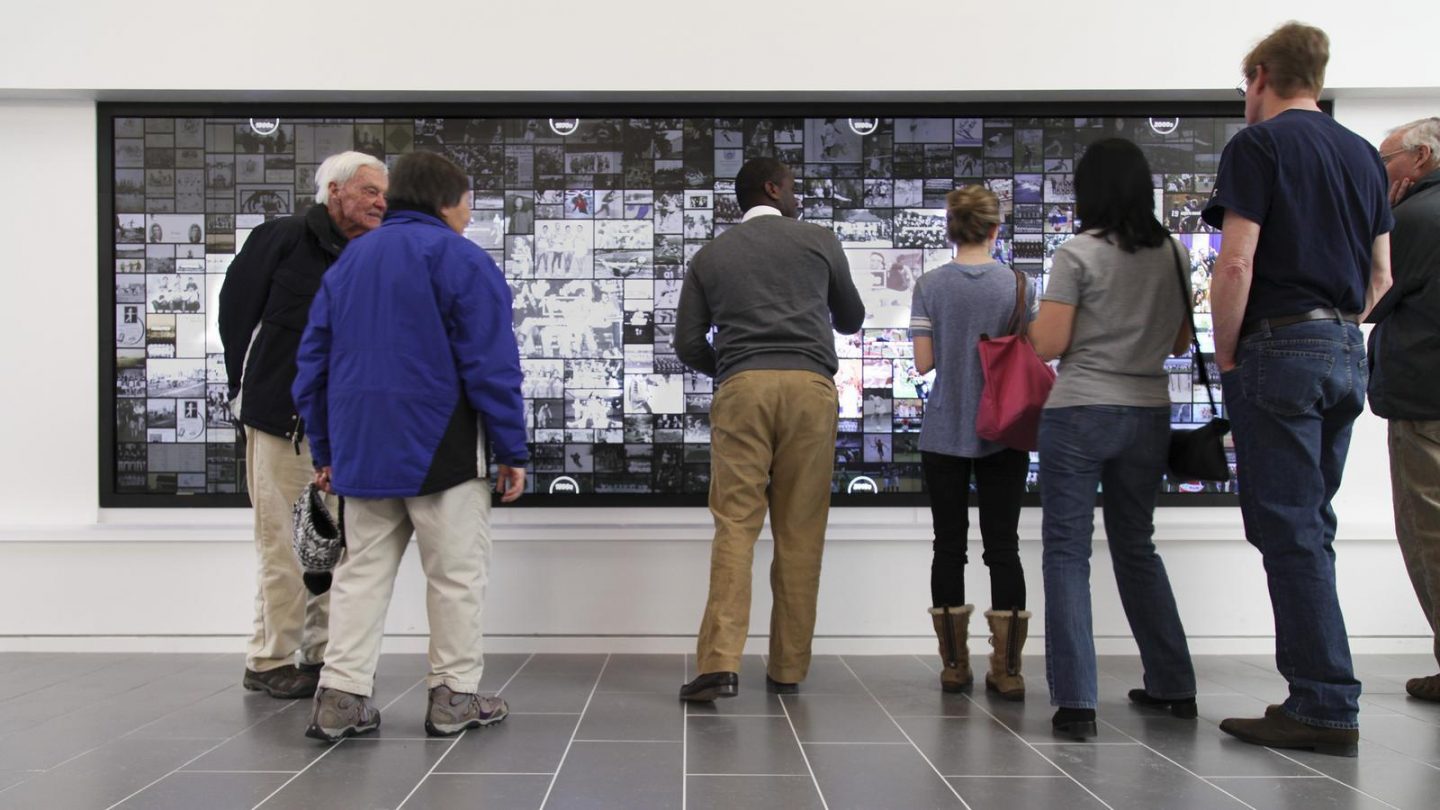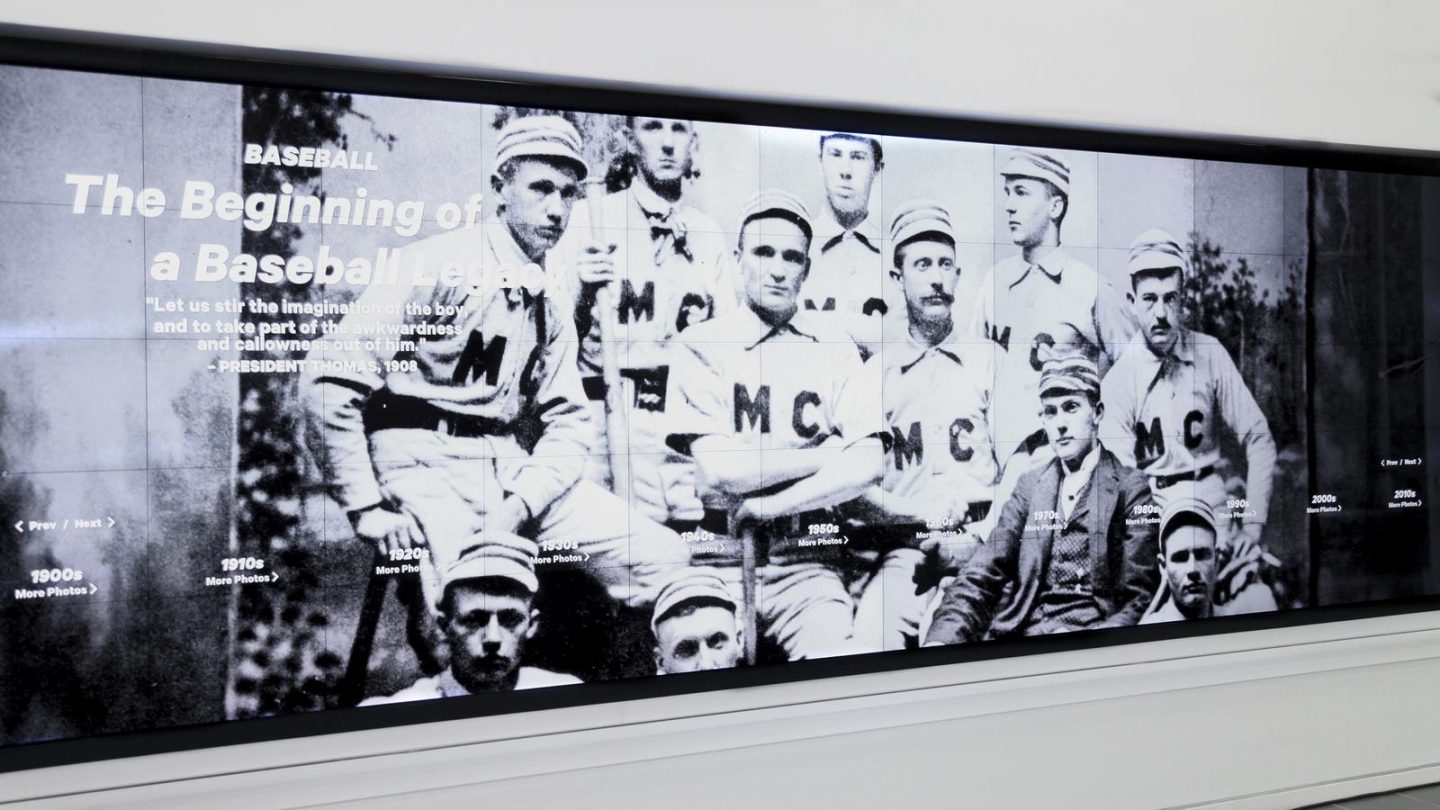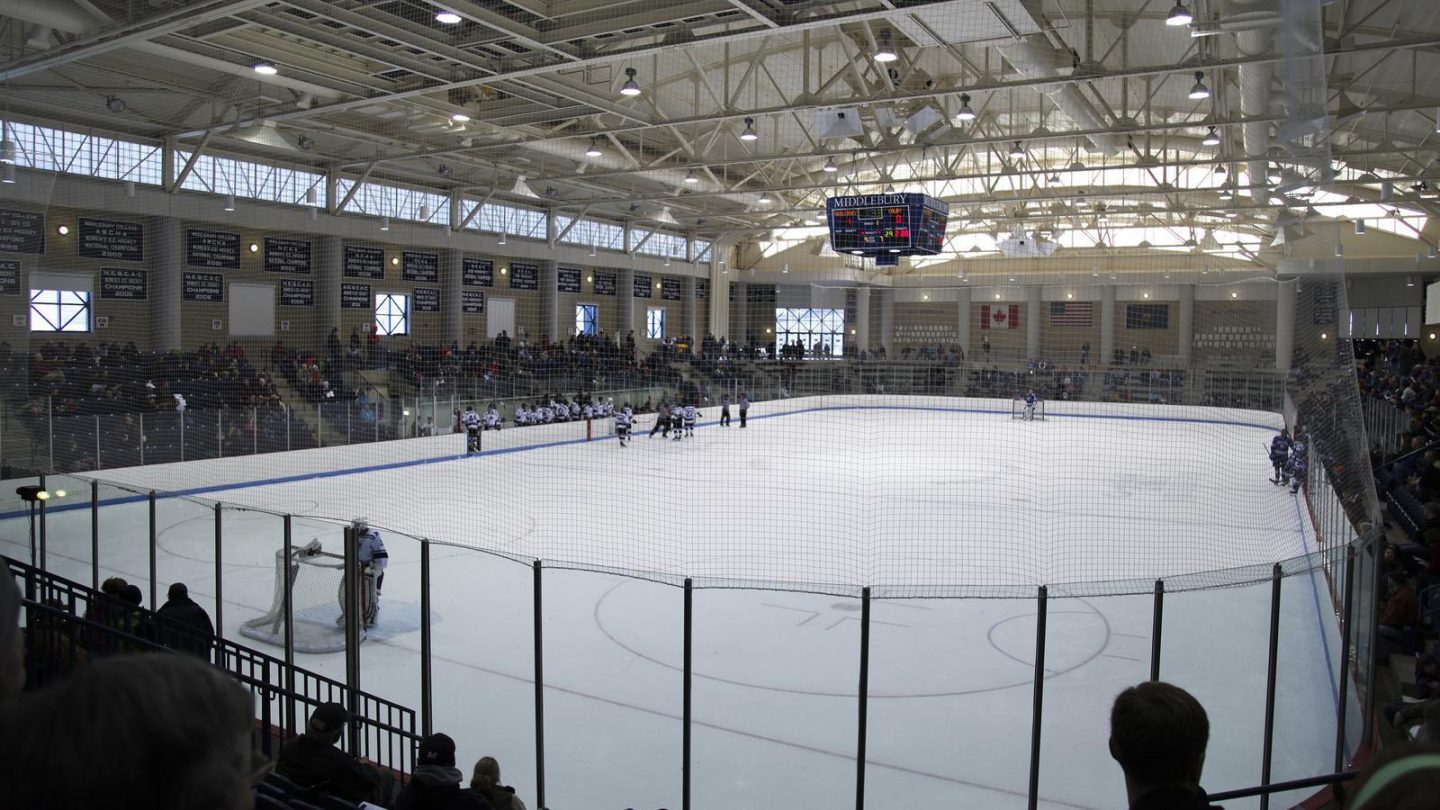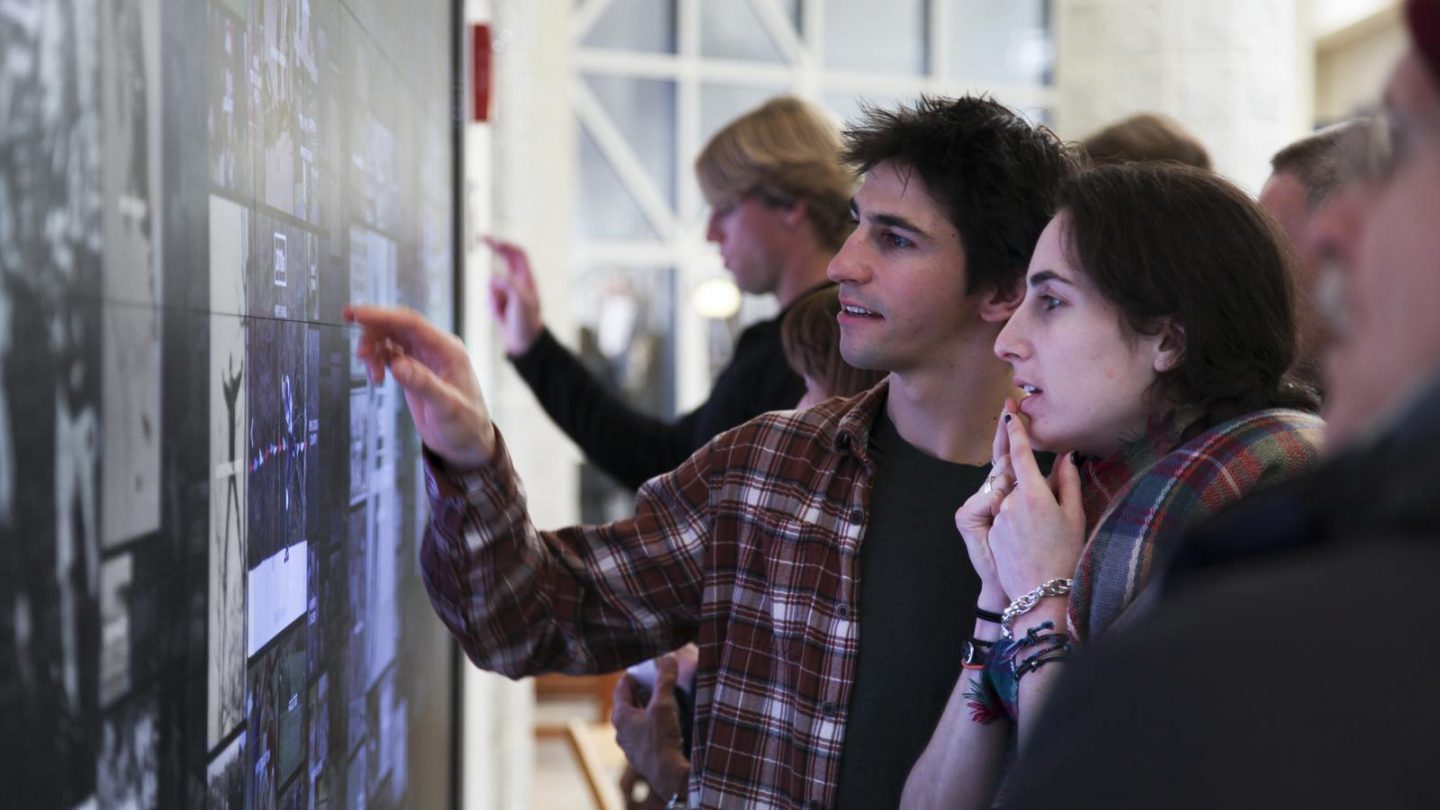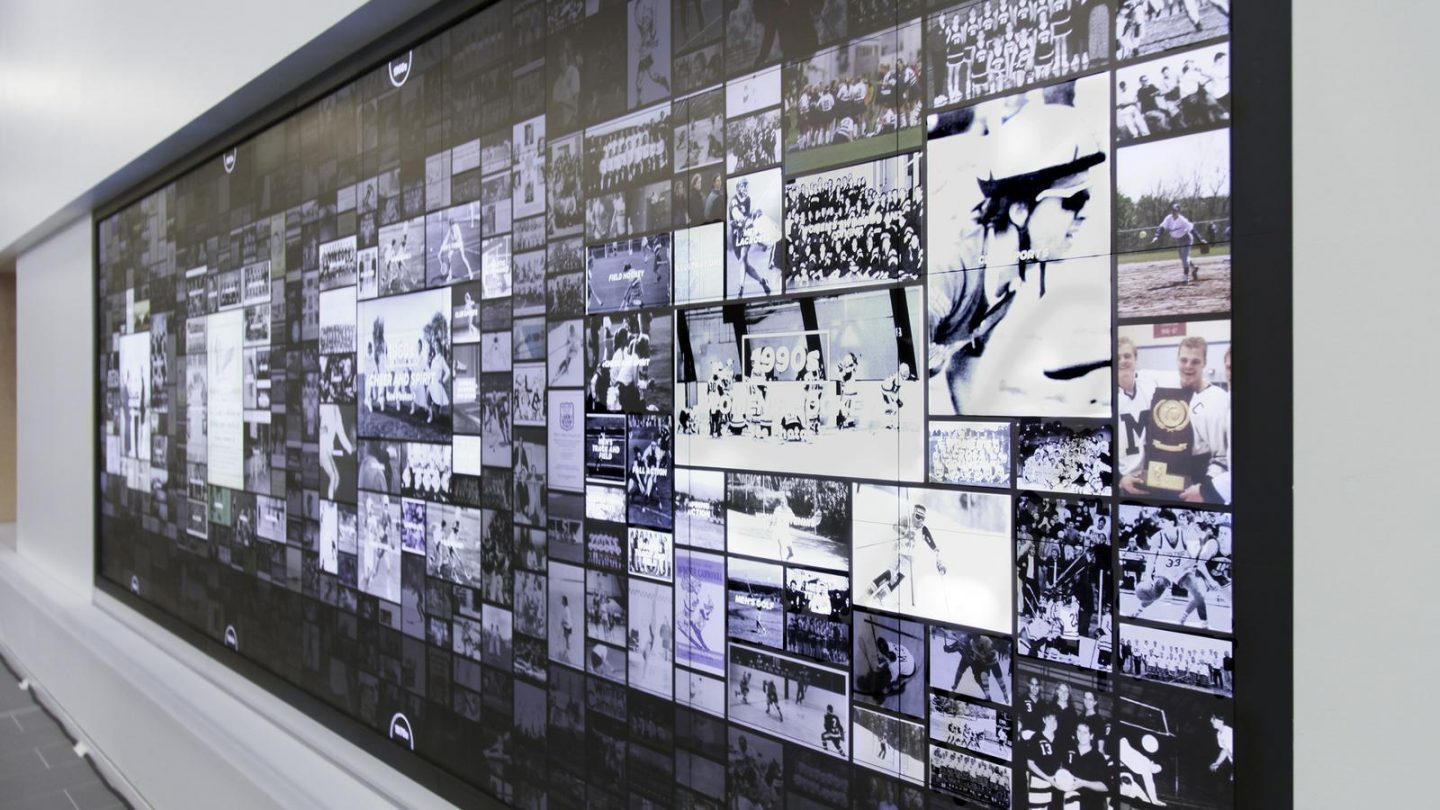 Overview
Local Projects was engaged by Middlebury College and Sasaki Associates during the development of their new state of the art Athletic Field House to create an interactive media piece that would tell the story of Middlebury Athletics. The tradition of athletics dates all the way back to the late 1800s and plays an important role in the Middlebury Community. We were honored to be a part of preserving that history with the creation of the Athletic History Wall.
Services
Media Design, Media & Software Development
The Details
This interactive piece allows visitors to explore over 6,000 photos, spanning the 100 years of history. Photos are tagged and arranged through unique categories to create narrative themes. Visitors can select each photo to reveal stories of that moment in Middlebury history, bringing the Middlebury community and tradition to life through a range of stories and moments in time.