Math, Science, Recess
New York Hall of Science
Students learn best by "doing" math and science.
Overview
We developed five "noticing tools" to help students recognize invisible scientific and mathematical forces at work while they're at play. Using iPads, students learn about everything from proportions and fractions to physics and 3D modeling, while participating in activities they enjoy.
"These apps turn an iPad into a serious tool of inquiry ."
KJ Dell'Antonia, The New York Times
The Details
It's no secret that tests and textbooks might not be the best way to teach a class of energetic students. Educators like the team at NYSCI (the New York Hall of Science) are on the hunt for a better method. Funded by a grant from the Bill and Melinda Gates Foundation, we partnered with NYSCI to teach science and math out of the classroom and empower students to take learning into their own hands.
Prototyping towards play
Our research showed that the more deeply involved students were in each aspect of what they were learning, the more they retained. We began by testing the simplest of playground activities, quickly prototyping a sensor-laden mat that could track velocity, force and motion, as kids slid down a slide.
We quickly realized that students needed a bigger, more interactive role in the tracking process, so we went back to the drawing board. In the end, we used the powerful suite of sensors built into Apple iPad to make each math and science concept come alive.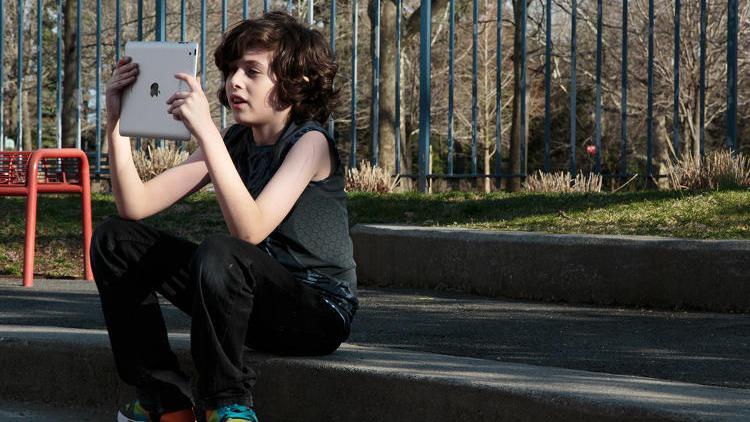 A suite of five apps
Playground Physics helps kids recognize where principles like velocity, momentum and gravity are at work in common games and recess play.
Size Wise allows kids to explore ratios and proportions by augmenting photos of friends, while Choreo Graph lets them explore graphs and coordinate geometry through choreography. Volumize turns two-dimensional photos into a canvas for 3D modelling and learning about the relationship between surface area and volume, and Fraction Mash builds on the popularity of photo editing apps, letting kids explore fractions while creating crazy photo mashups.
A collaborative platform for future improvements
To make the apps even more effective tools, we designed an online platform that lets teachers collect performance data. The Local Projects engineering team continues to collect data from (and collaborate with) educators to improve these powerful tools.
Download the NYSCI Noticing Tools