Hyde Park Barracks Museum
Sydney Living Museums
Local Projects partnered with the Sydney Living Museums to bring to life the complex history of the Hyde Park Barracks.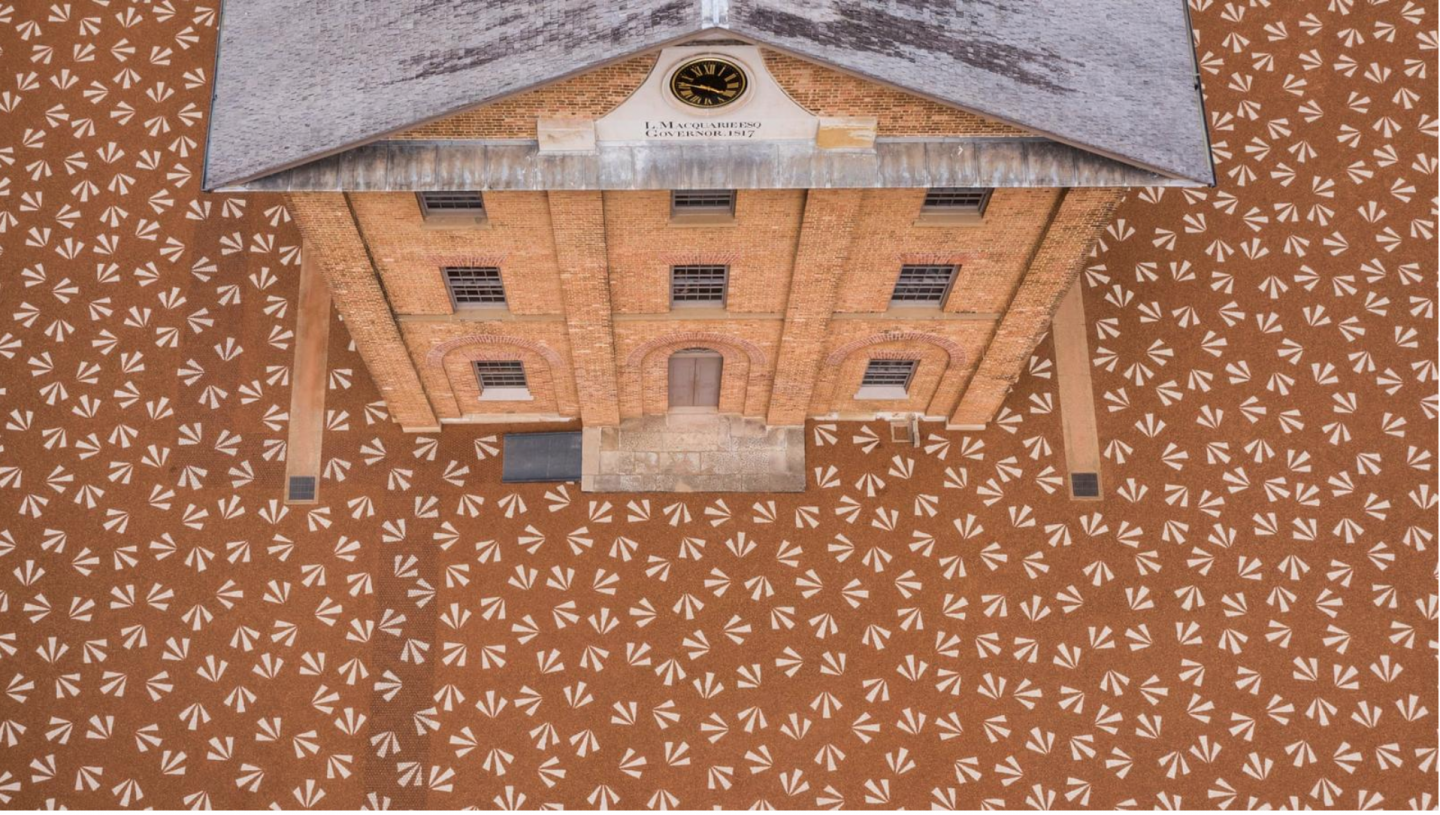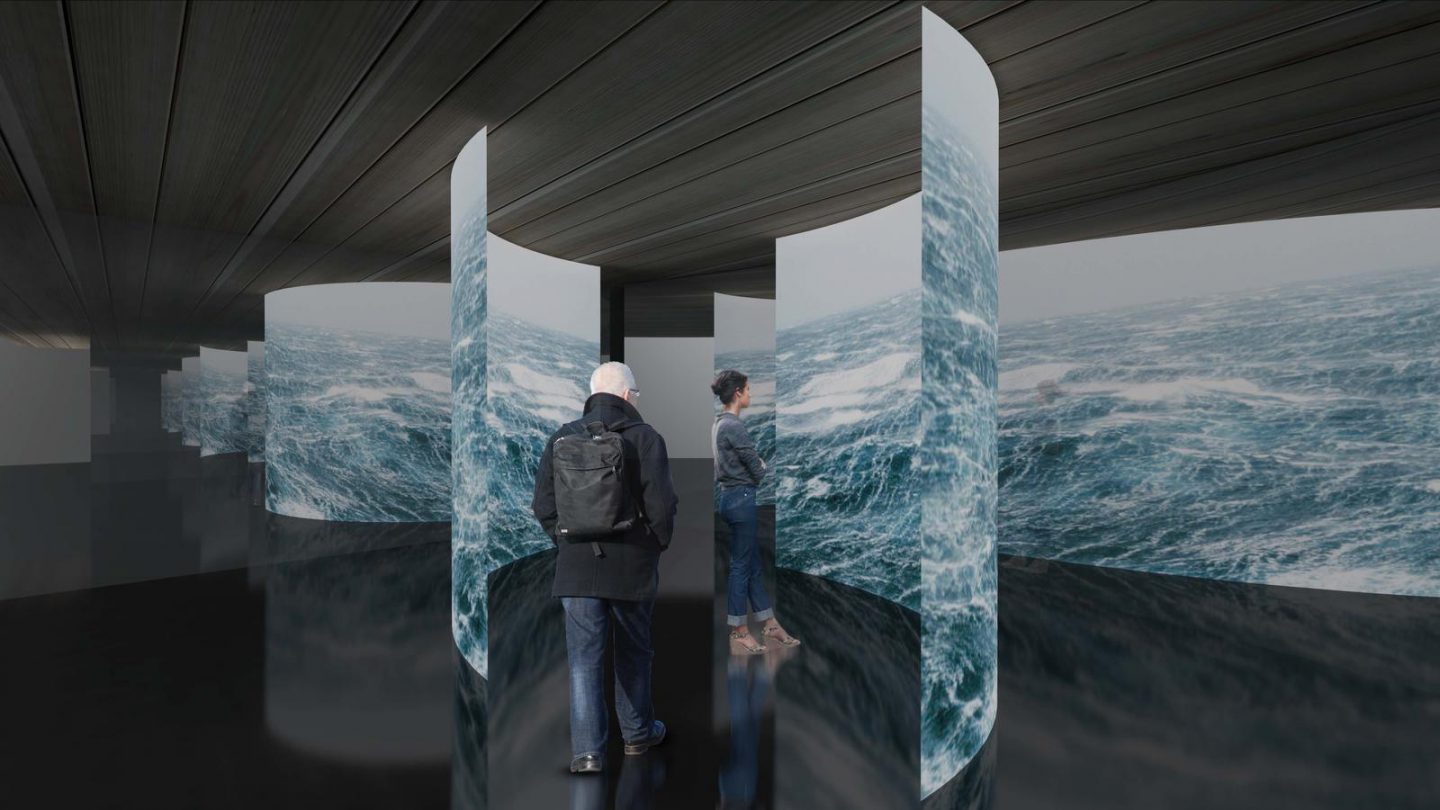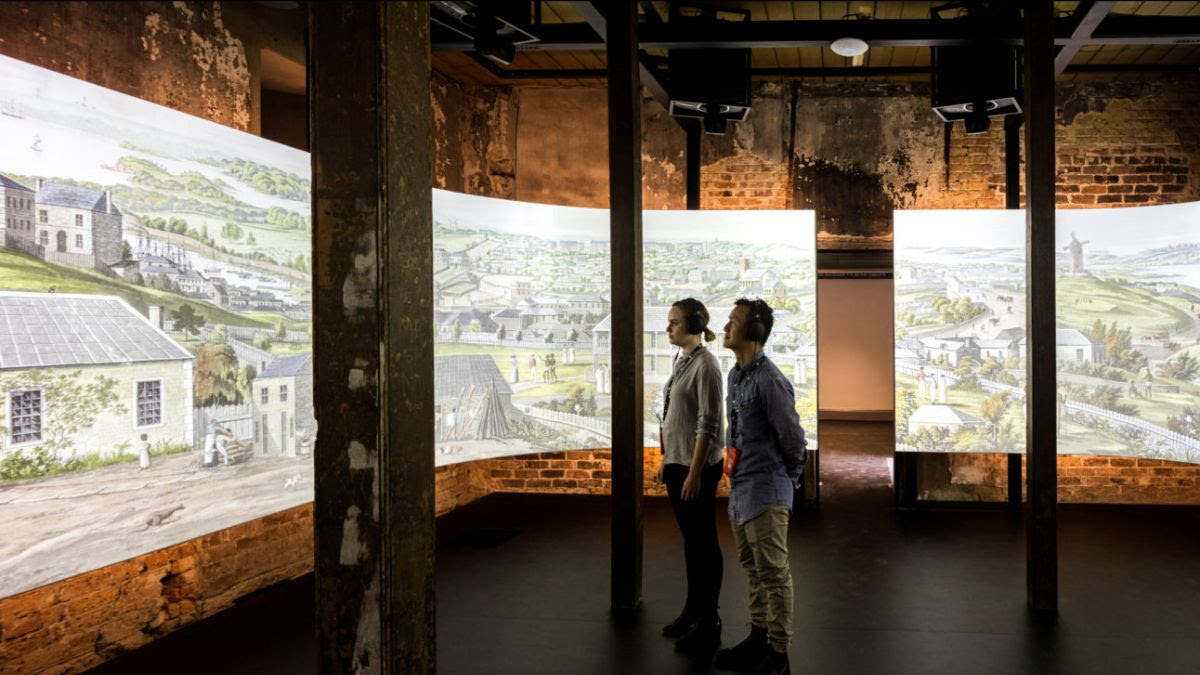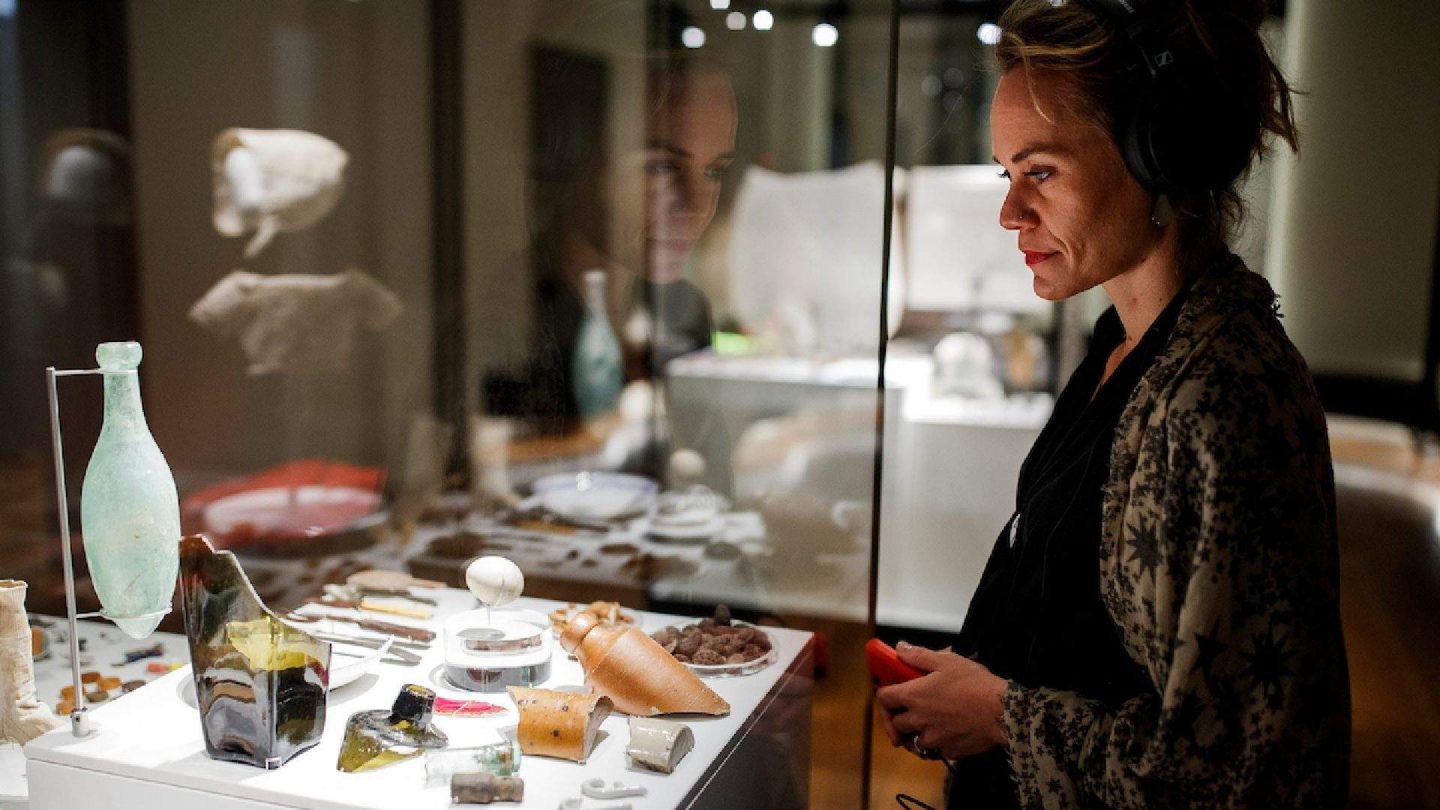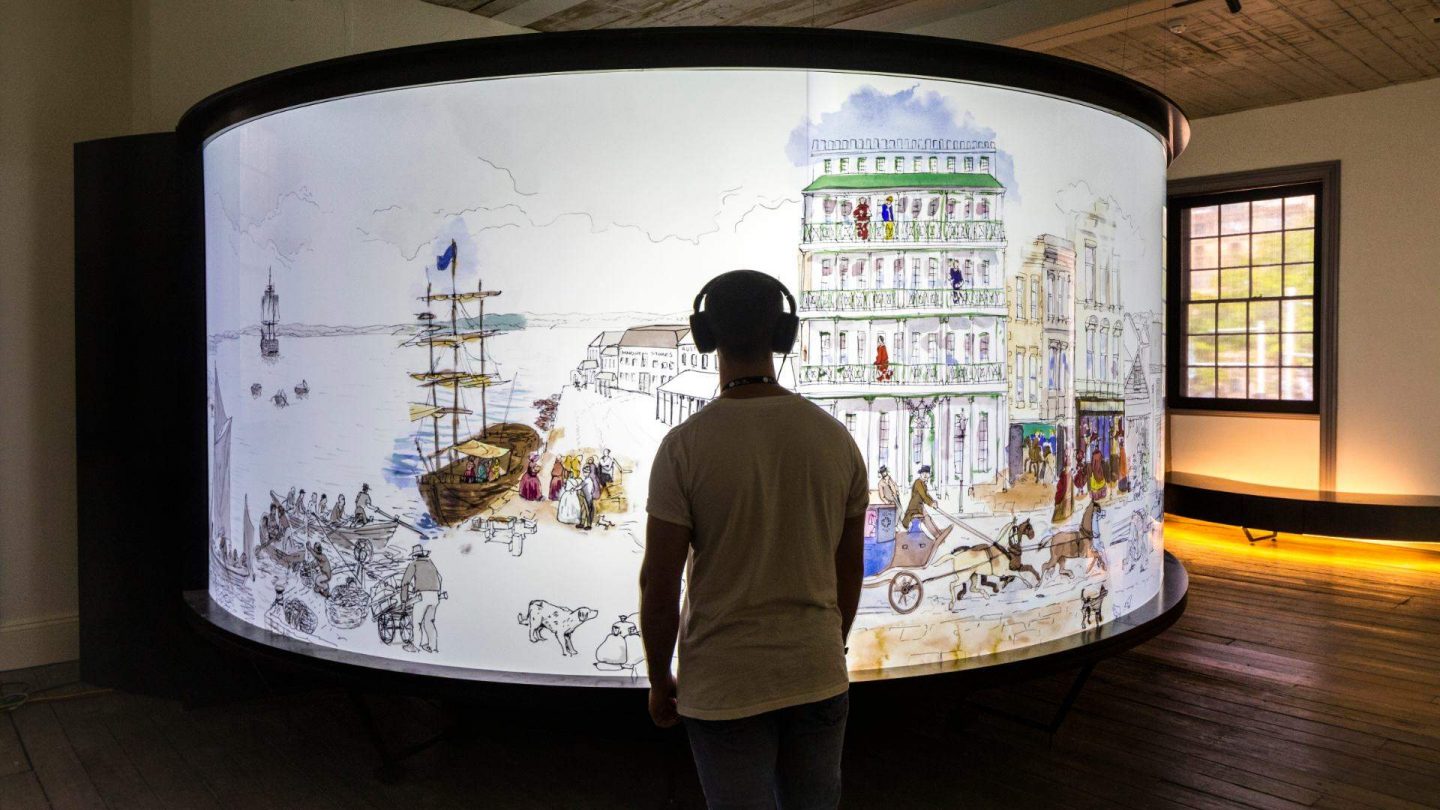 Overview
The Hyde Park Barracks is a UNESCO World Heritage site that served as the administrative hub for Britain's transportation system and stood at the heart of a sprawling network of convict sites. Its role as an agent of colonial change and its impact on Aboriginal Australia are still felt today.
Services
Concept Design, Exhibit Design, Media Design
The Details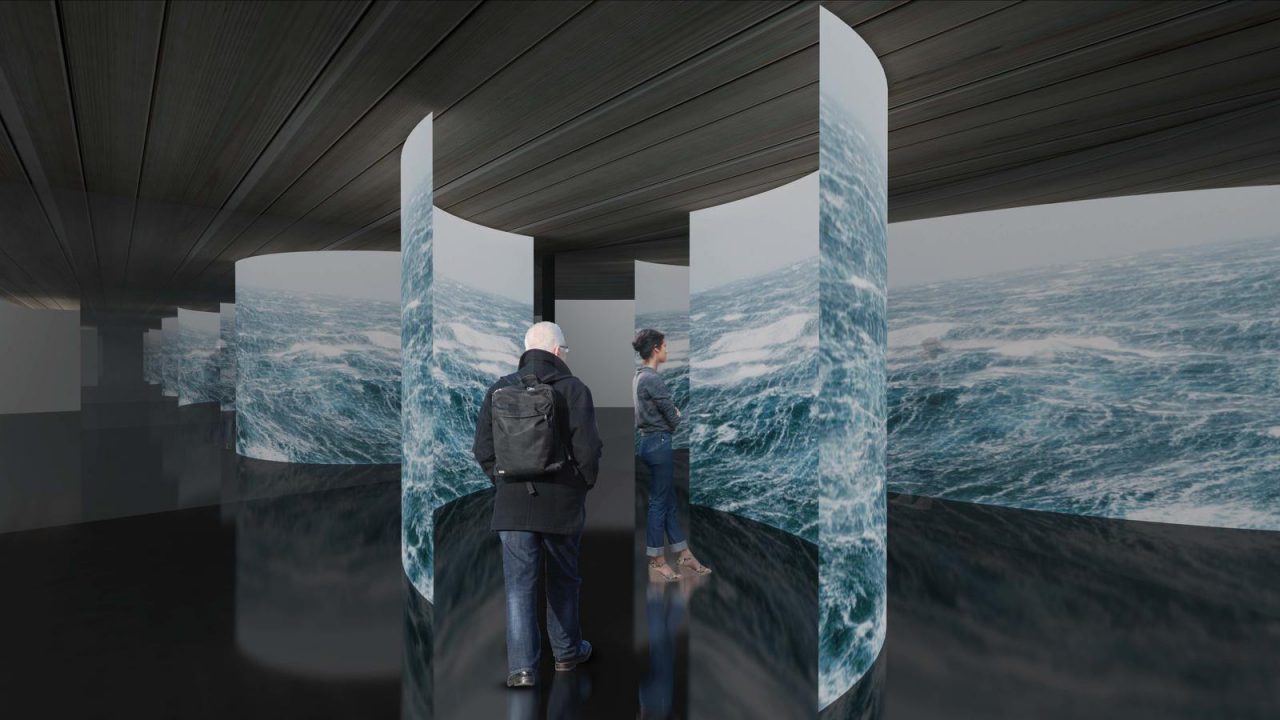 The Journey
A set of large projection scrims hanging in tight arrangement suggest a boat, creating an immersive space in which visitors encounter the voyage of convicts from Britain to Australia. First-person audio accounts of lost relationships and separation from home amplify the experience.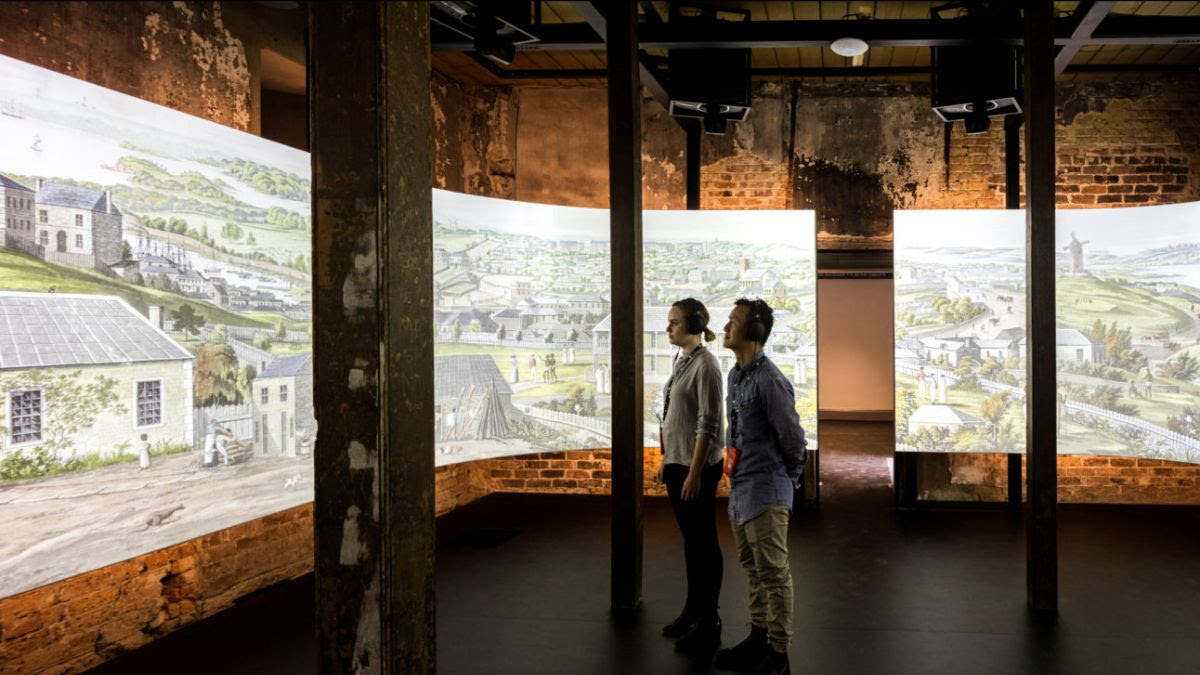 Convicts' Colony
A projected panorama recreates the Sydney of 1815, where convicts made landfall after their journey. Here, a visitor's location is tracked and activates animated vignettes within the historical image, including depictions of convicts at work or at leisure, Aboriginal presence and trade, and other scenes across town.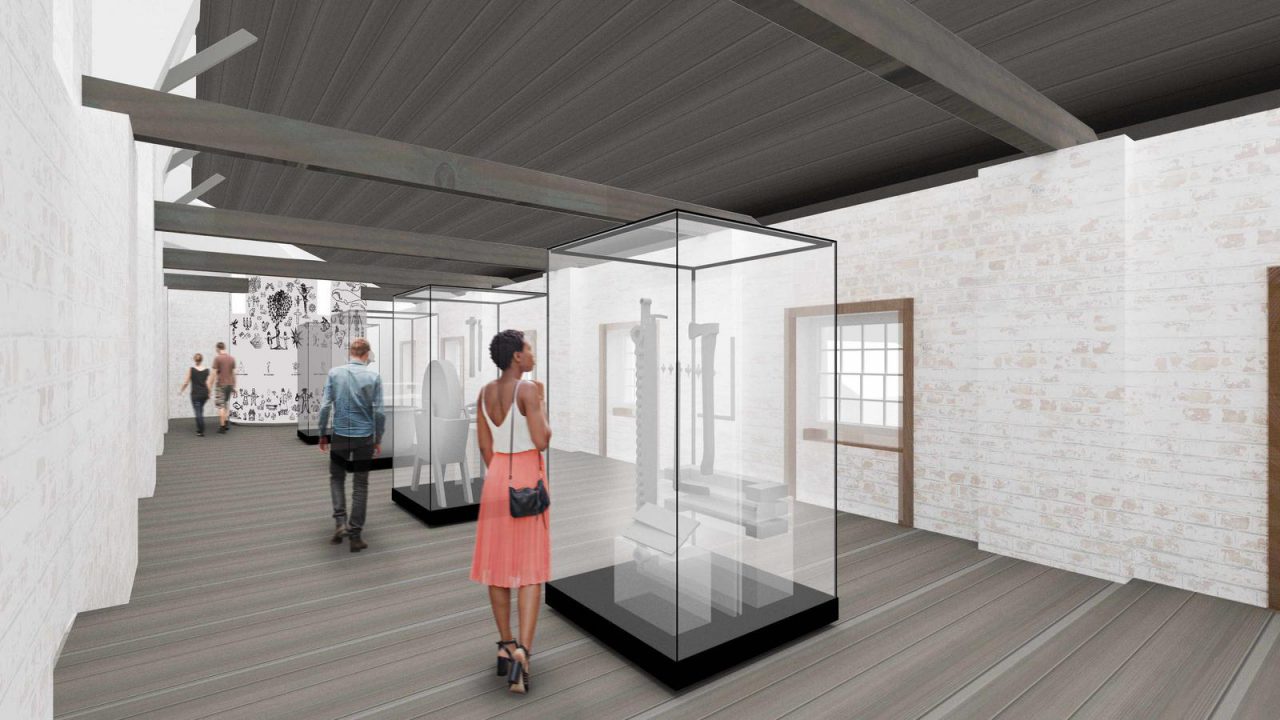 Meet the Convicts
An assemblage of showcases displays the convicts' trade-specific tools, while props provide visitors with tactile moments. The exhibit includes an interactive in which a variety of convict tattoos are projected onto the floor; visitors can "catch" the projections and see them superimposed on their own bodies.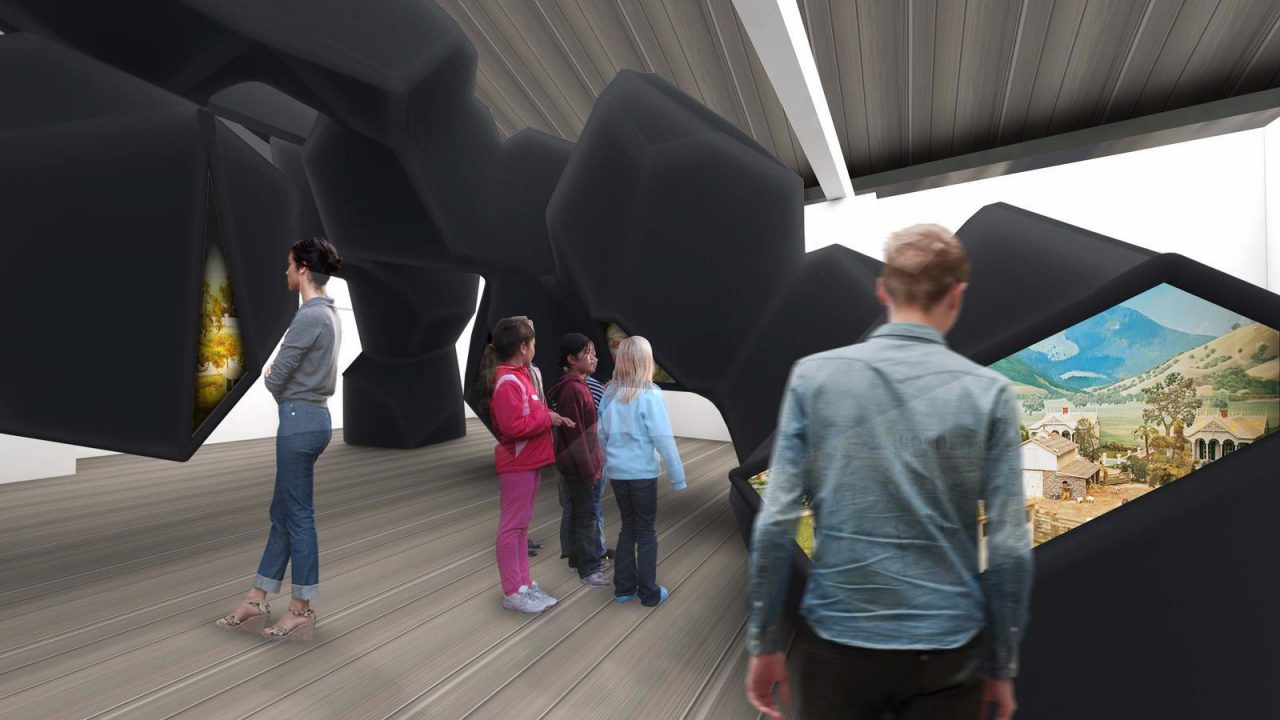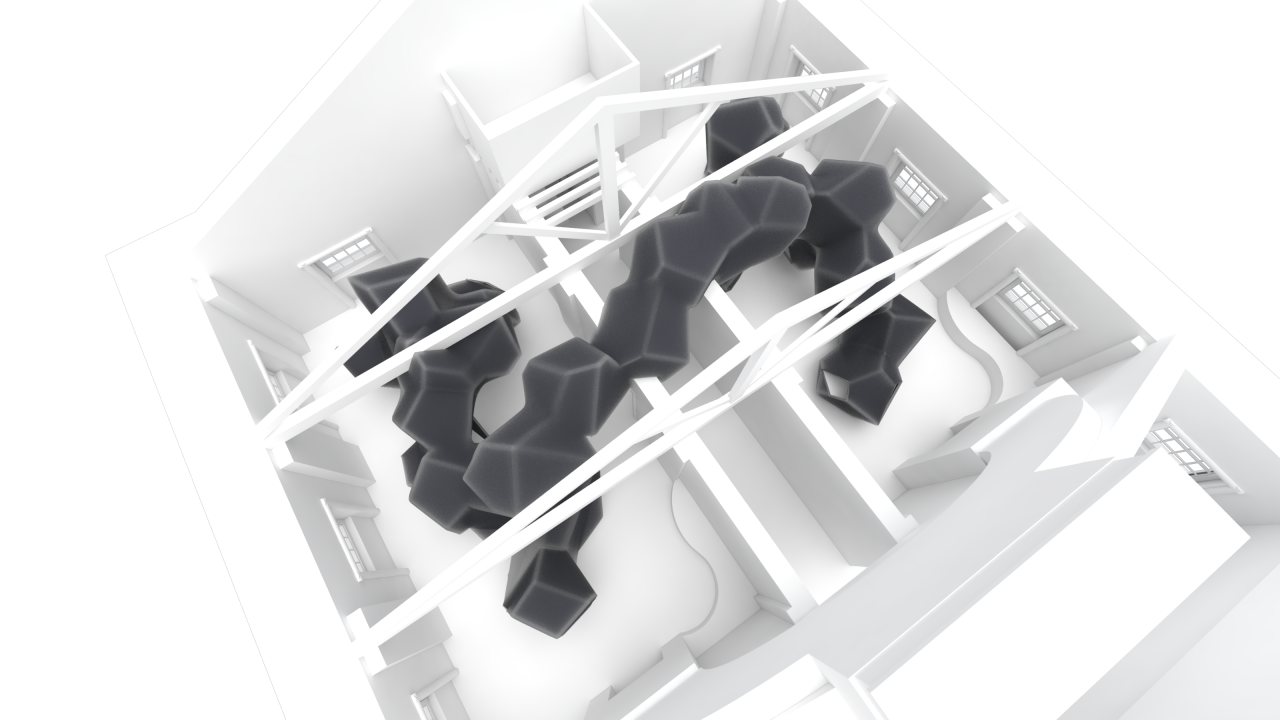 Multiple Perspectives
A sculptural form spans the two southern galleries, connecting a series of dioramas that illustrate scenes of convict labour and experience while building Sydney and expanding the colony, as well as the impact of this activity on Aboriginal communities.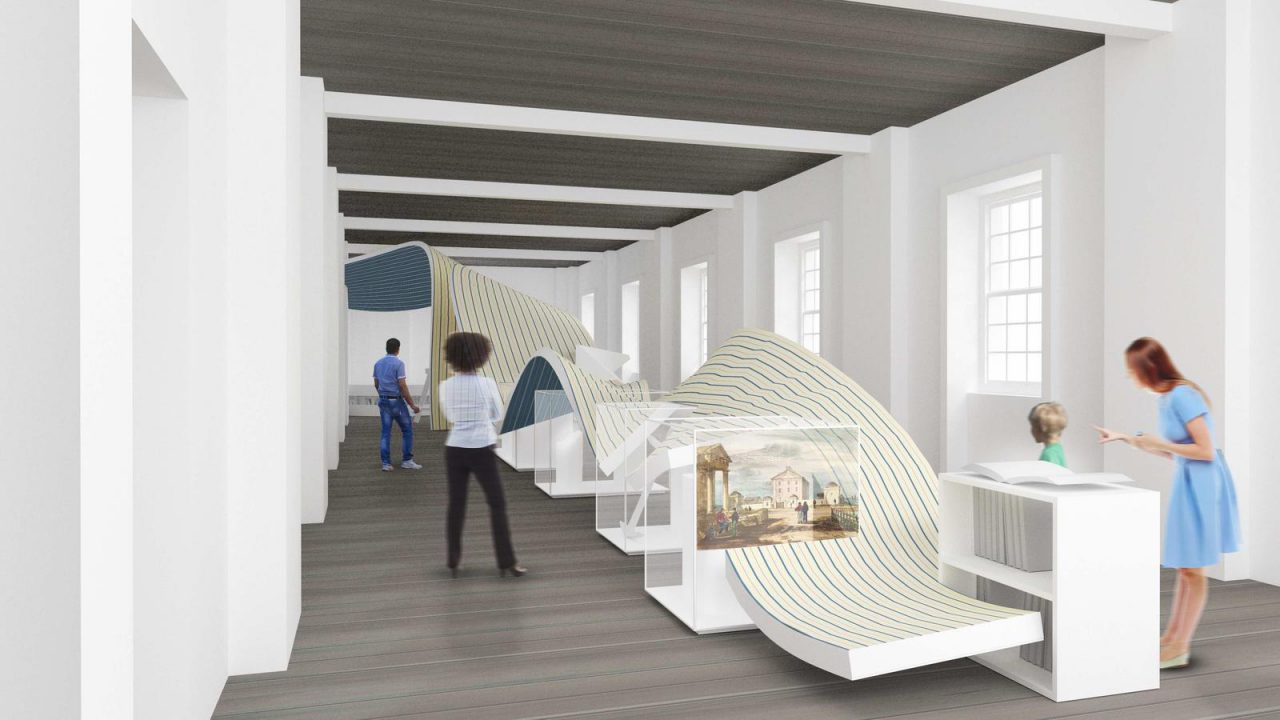 Tightening the Grip
The tension between institutional control and convict defiance is expressed through a large-scale, undulating ribbon that connects two galleries. The top side of the ribbon represents an institutional perspective, while the underside depicts the convict experience.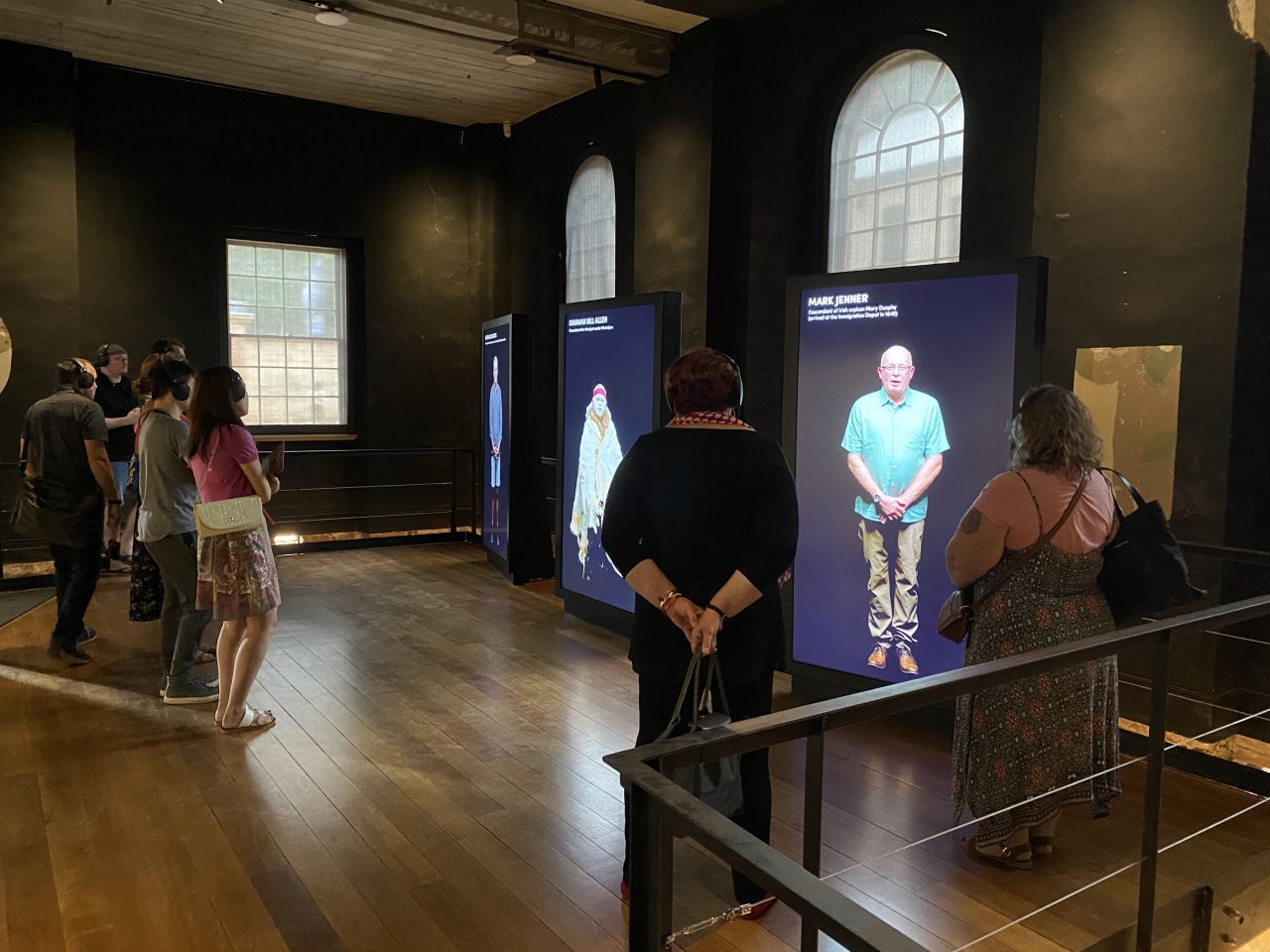 Legacies
This gallery explores the long term effects of the barracks on generations of Aboriginal populations. Four figures populate the gallery, in an array of life-size vertical screens. As a coda to the exhibition experience, these individuals reflect on the significance of the Barracks today. Pictured to scale—as if inhabiting the room themselves—and positioned in front of the room's original fabric and furnishing, they offer their own thoughts on the Barracks' history: their personal or cultural connection to it; its impact on Aboriginal communities; or its ongoing legacy.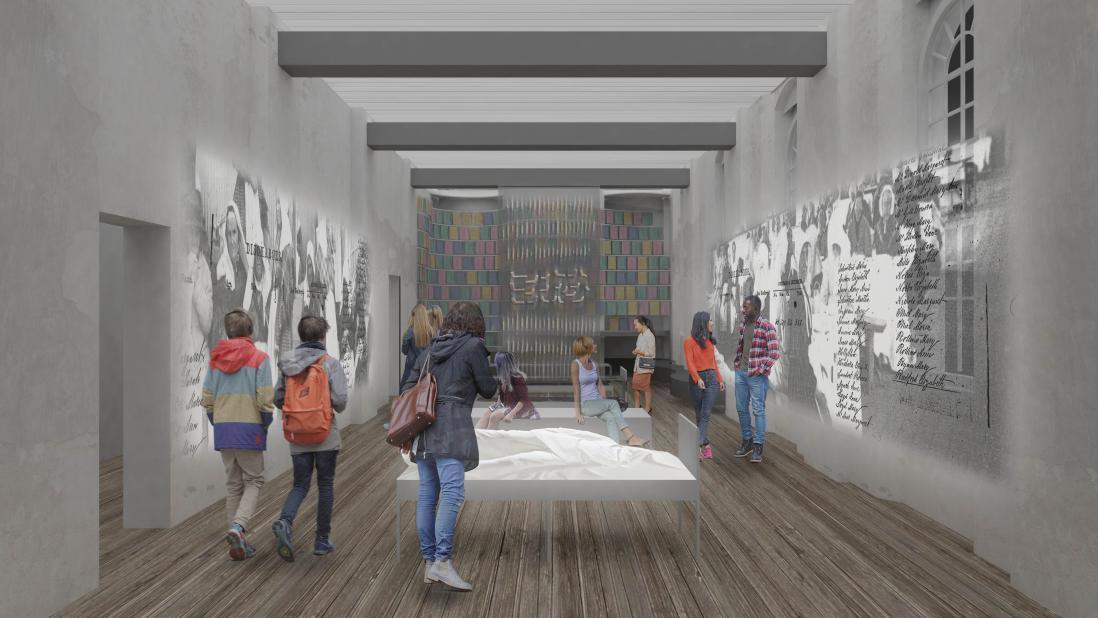 Hyde Park Asylum 1862 - 1886
Original beds and showcases with the personal effects of residents tell the story of the asylum, a government institution caring for sick, destitute and vulnerable women on the top floor of the Hyde Park Barracks. Historic images and documents projected directly onto the wall overlay the original fabric of the building and contextualize the display.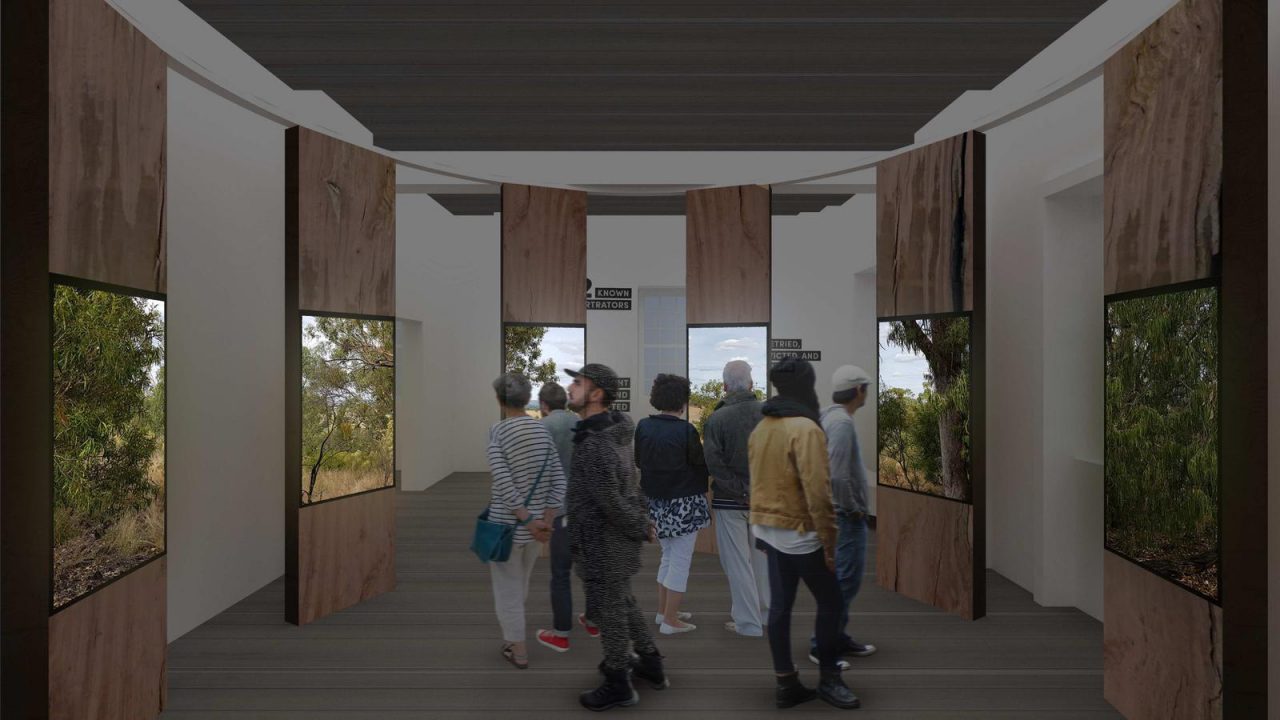 Frontier Violence
In this exhibit reckoning with colonial Australia's past, an arrangement of nine pillars creates an open circle in the centre of the gallery. The media program acknowledges and commemorates violence perpetrated by settlers against Aboriginal people.