ABB Customer Experience Centers
ABB
We teamed up with one of the world's largest technology leaders to create a new suite of interactive experiences that can travel the world.
Overview
Working closely with ABB's global Customer Experience & Innovation team in Zurich, we devised a modular approach enabling a new generation of customer experience centers that rethink how space can augment collaboration and creativity. The first instance of the concept has a permanent home in ABB's Corporate Research Center in Ladenburg, Germany, and also anchored ABB's global customer conference in Houston. These initial installations are just the start of a multi-year effort by ABB's Customer Experience team to establish similar centers around the world.
Services
Exhibit Design, Media Design, Media & Software Development, App Design & Development
The Details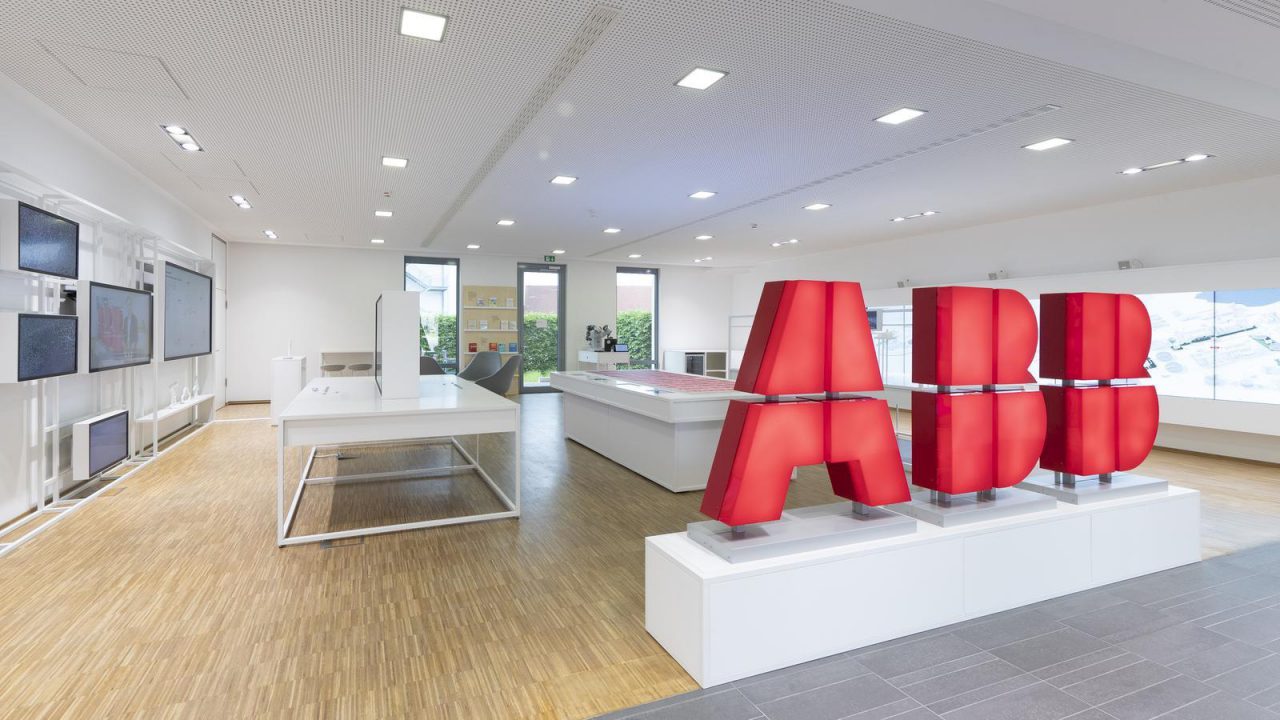 Elegant in Any Configuration
We designed a light and modular framing system that is easy to configure, assemble, and could adapt to a variety of ABB showrooms around the globe. Touch screens, whiteboards for collaboration, graphic panels, and a range of interactive experiences have been designed around this elegant system and allow for new arrangements to be configured and adjusted with ease.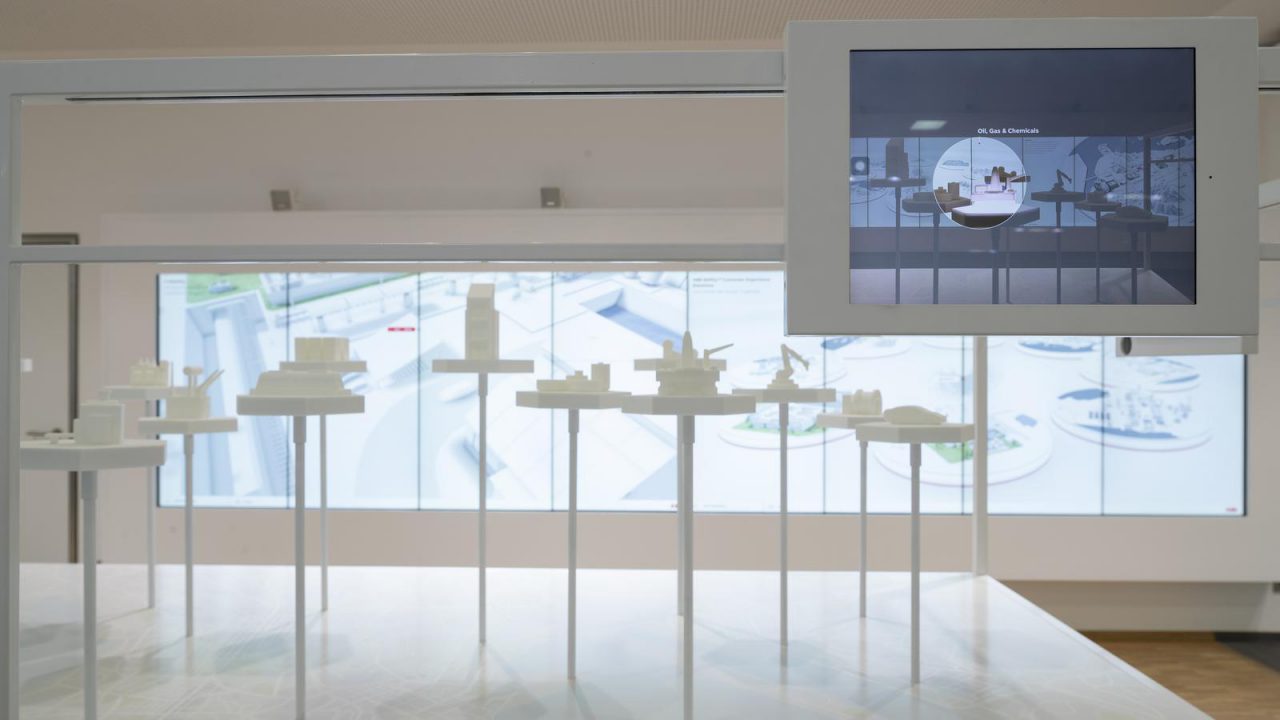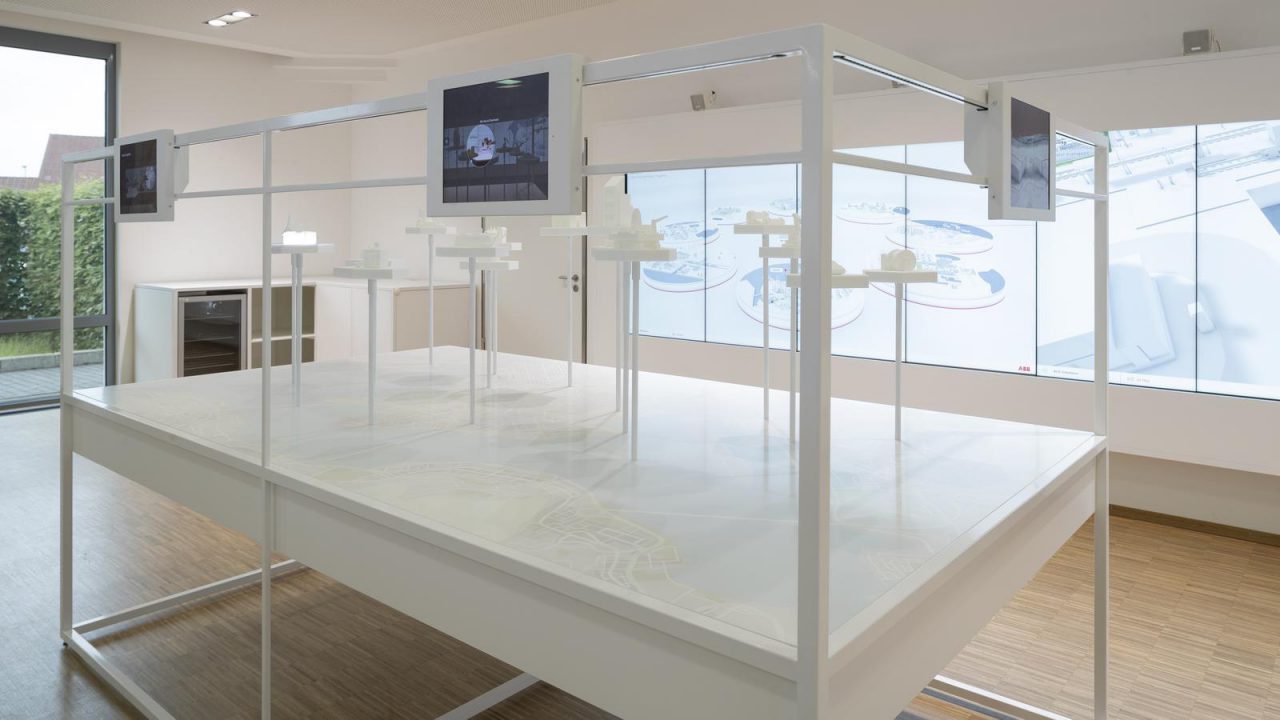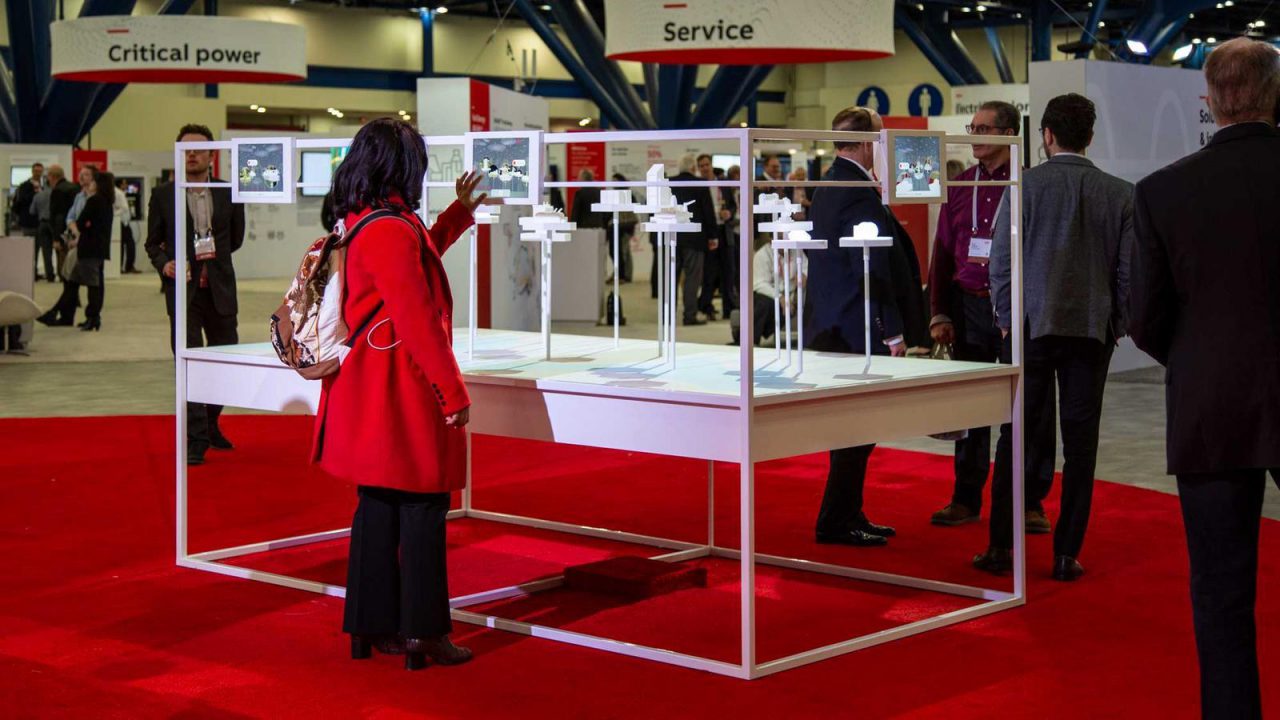 Augmented Reality Track
This augmented reality installation uses 3D printed models representing ABB's different customer segments. Using the iPads placed on tracks around the installation, visitors can slide their AR window to explore overlays tied to each object, and learn more about ABB's offerings across the value chain of each customer segment.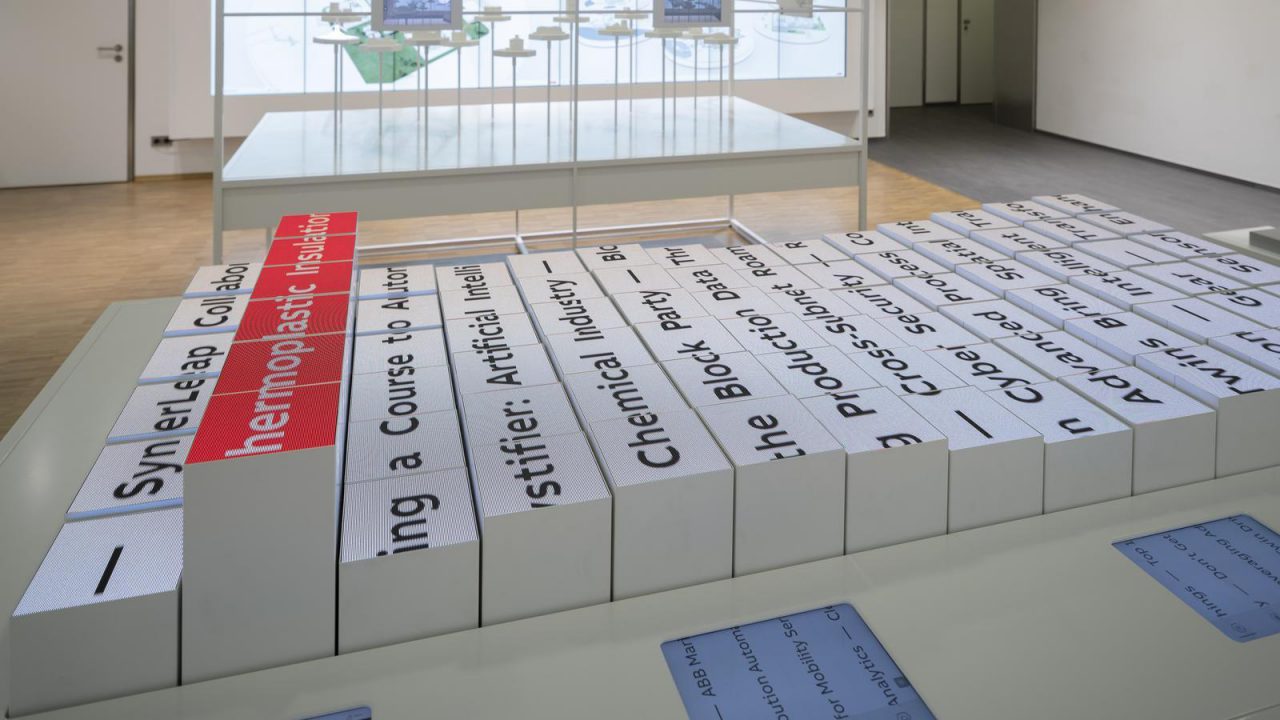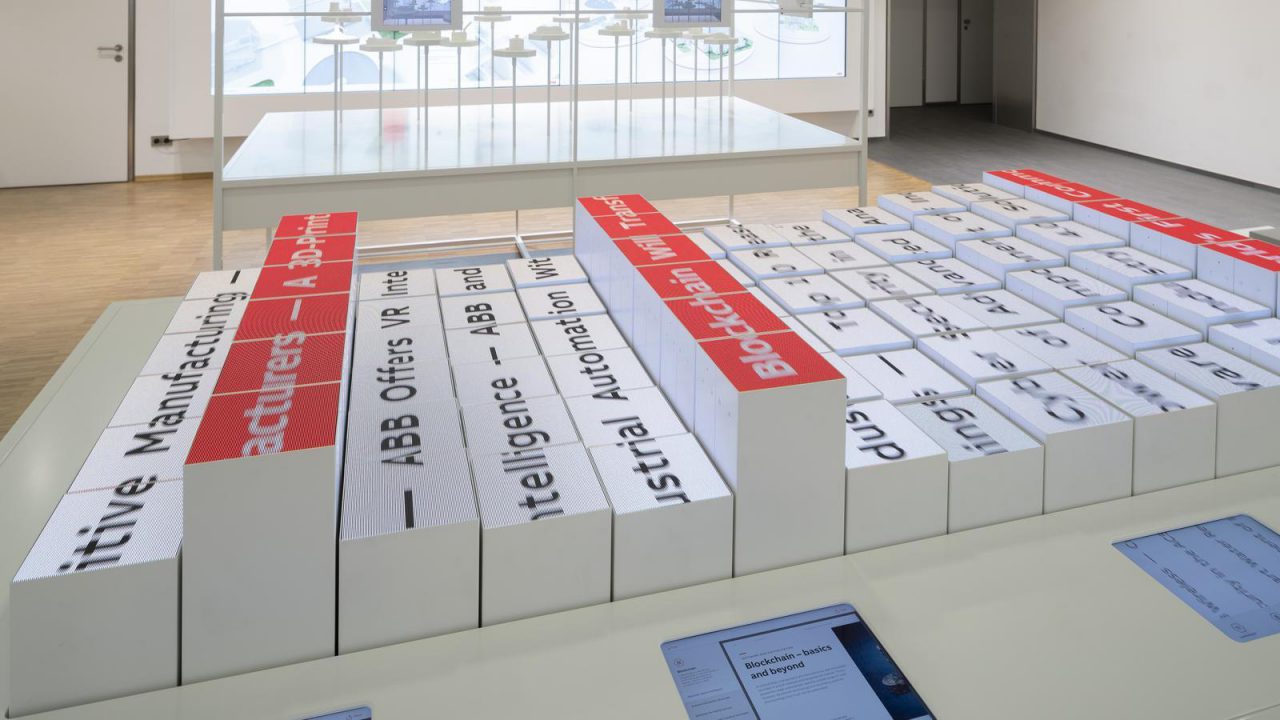 Disruptors Exhibit
The Disruptors exhibit concisely explains cutting-edge innovation challenges, and shows how a range of disruptors affect the world — turning visitors into instant experts, and demonstrating ABB's capacity to guide businesses and industries through uncertain terrain. The changing terrain metaphor is represented through a kinetic table with 84 individual electronic actuators and LED panels which form a moving surface that catches guests' eyes. News headlines and video related to 14 different disruptive forces in industry scroll in rows across the screen. Visitors can dive deeper into any of the 14 topics through adjacent iPads.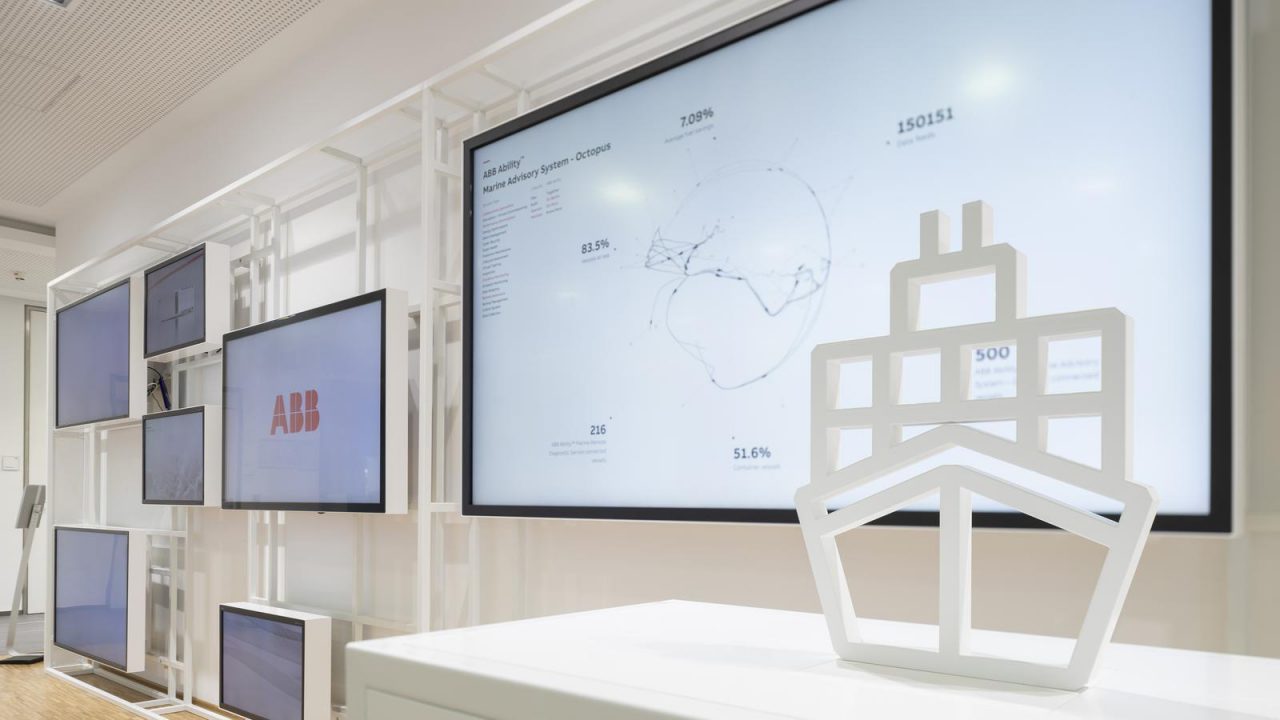 Media Wall
The Media Wall provides a canvas to showcase a range of ABB video and interactive experiences. It also serves as a backdrop and source of ambiance for the space, leveraging existing media assets to highlight ABB's success building the future with their clients.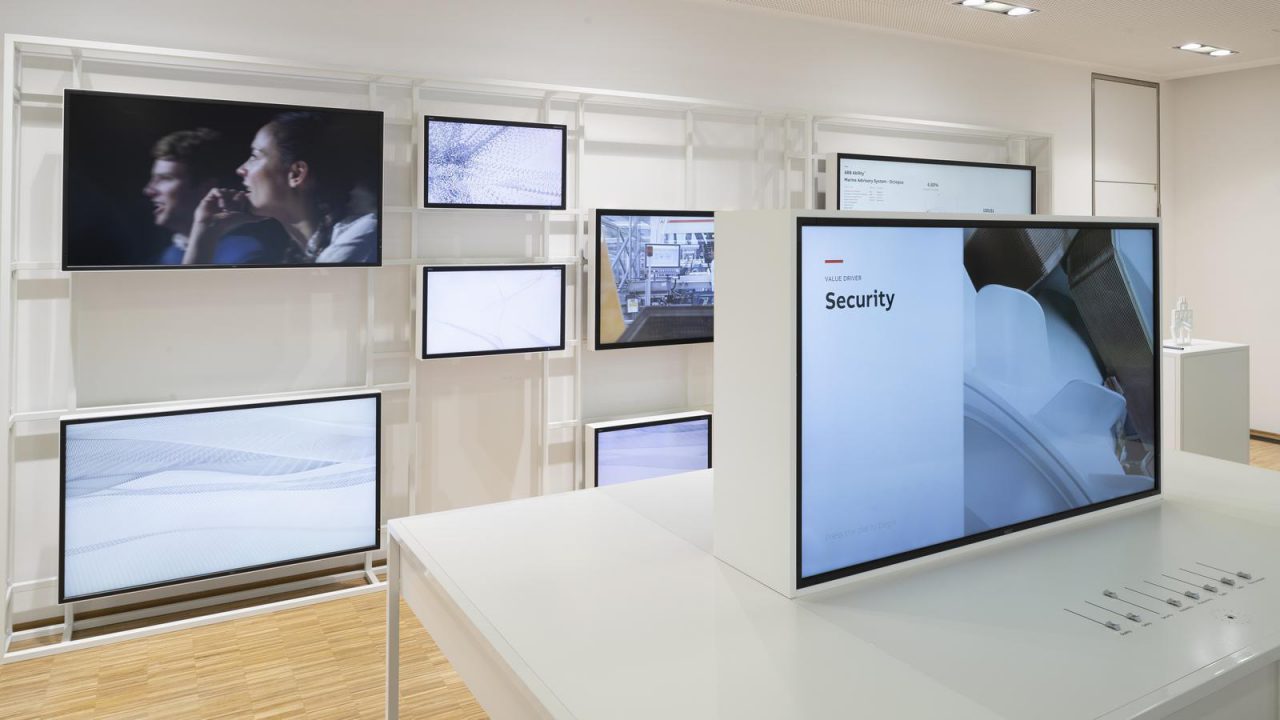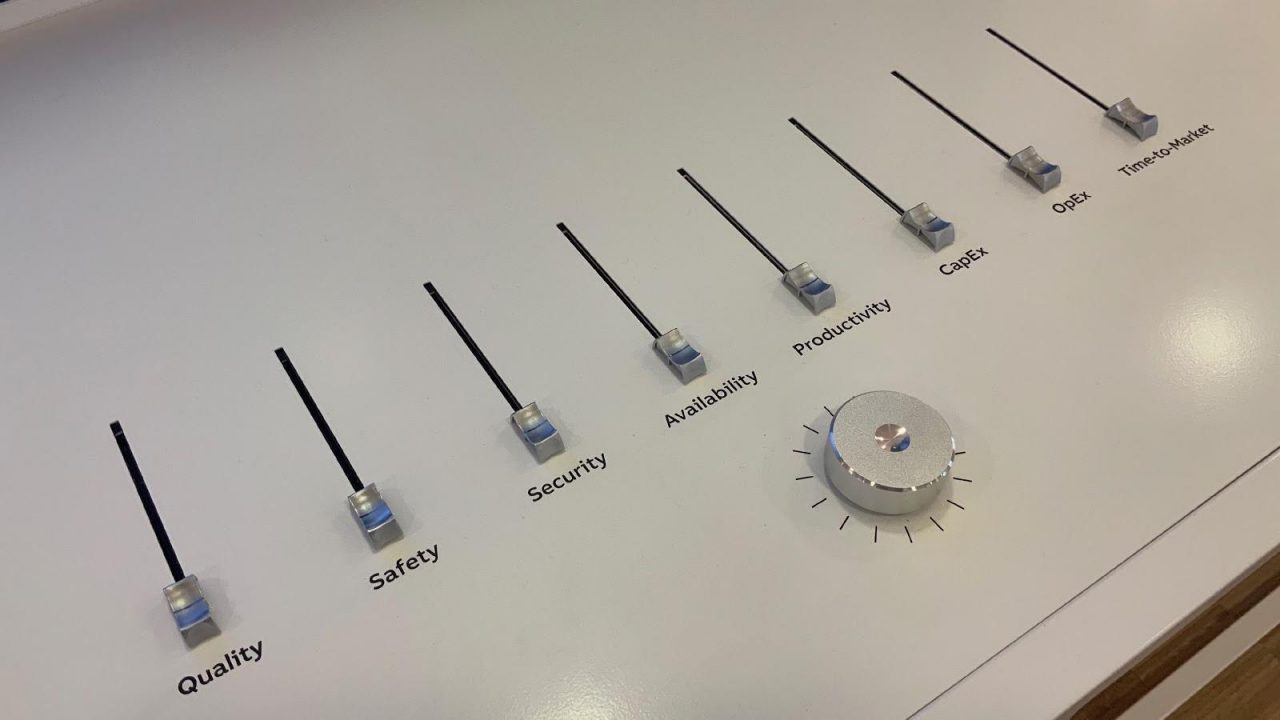 Value Drivers Exhibit
The Value Drivers exhibit invites visitors to prioritize and find a balance across a range of business values, and to understand how ABB Ability solutions have driven the realization of these values through real-world case studies. Visitors can adjust custom-made sliders and dials to find the ABB solution that's right for them.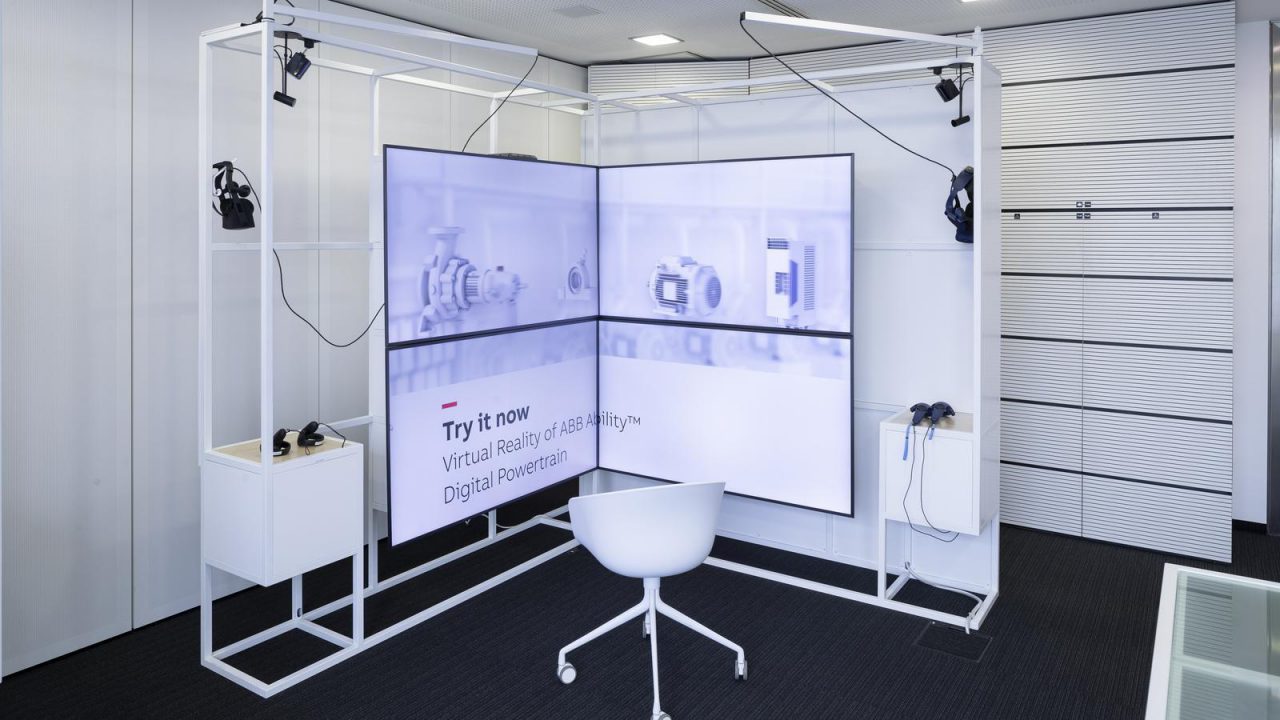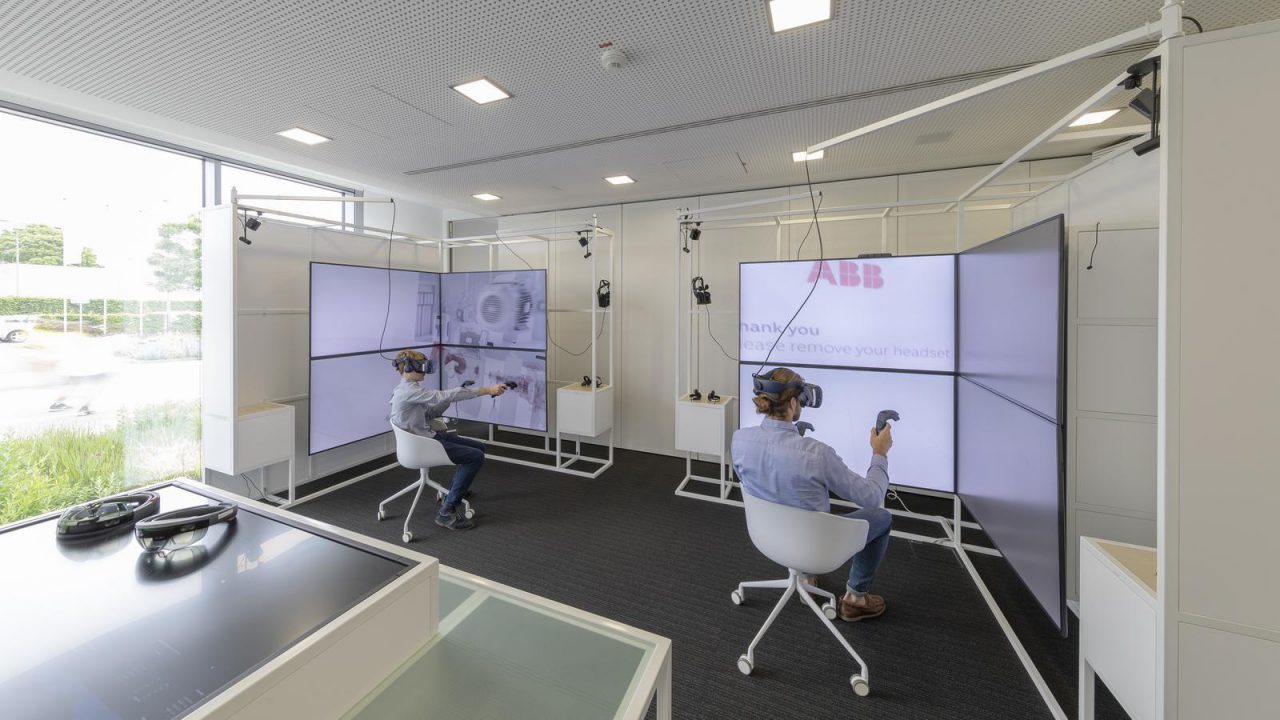 Virtual Reality Booths
At the virtual reality booths, we use the existing ABB VR software catalog to create a frictionless experience for ABB training demos, software prototypes developed within the experience center, and other content curated by ABB staff. By placing high-performance PCs, Oculus Rift, and VIVE headsets at each station, we ensured compatibility with the entire ABB VR catalog. A unique "wrap around" screen configuration makes VR content more immersive for onlookers.