The Smart Home of the Future (2.0)
Target
Reintroducing Target Open House, the part-store, part-lab, part-museum built to introduce customers to the world of internet-connected devices.
Overview
Today, 87% of consumers don't know what connected devices are, but the market for internet-connected devices is predicted to reach hundreds of billions of dollars in the next few years. That's why Target asked us to build, and now refresh Open House, a physicalized vision of what the home of the future might look like, built with today's uninitiated, skeptical consumer in mind.
Data culled from the 150,000 visitors in the first year of operation showed that people best understand the Internet of Things in the context of their daily lives. The store's new features reflect that idea. Visitors will now view exhibits programmed to their specific habits, and see how connected devices might fit into their own personal lifestyles.
Services
Retail Design, Media Design, Media & Software Development
The Details
More than just a store
The 3,600 square-foot space was dedicated to the rapidly expanding Internet of Things market. We were listening not only to see how customers reacted in the space, but also how vendors responded and which insights would be most valuable to various departments at Target, including strategy, innovation, merchandising, marketing and operations. After a year of research and analysis we redesigned and relaunched Open House—a permanent, fully-operational store—to capitalize on the insights we collected.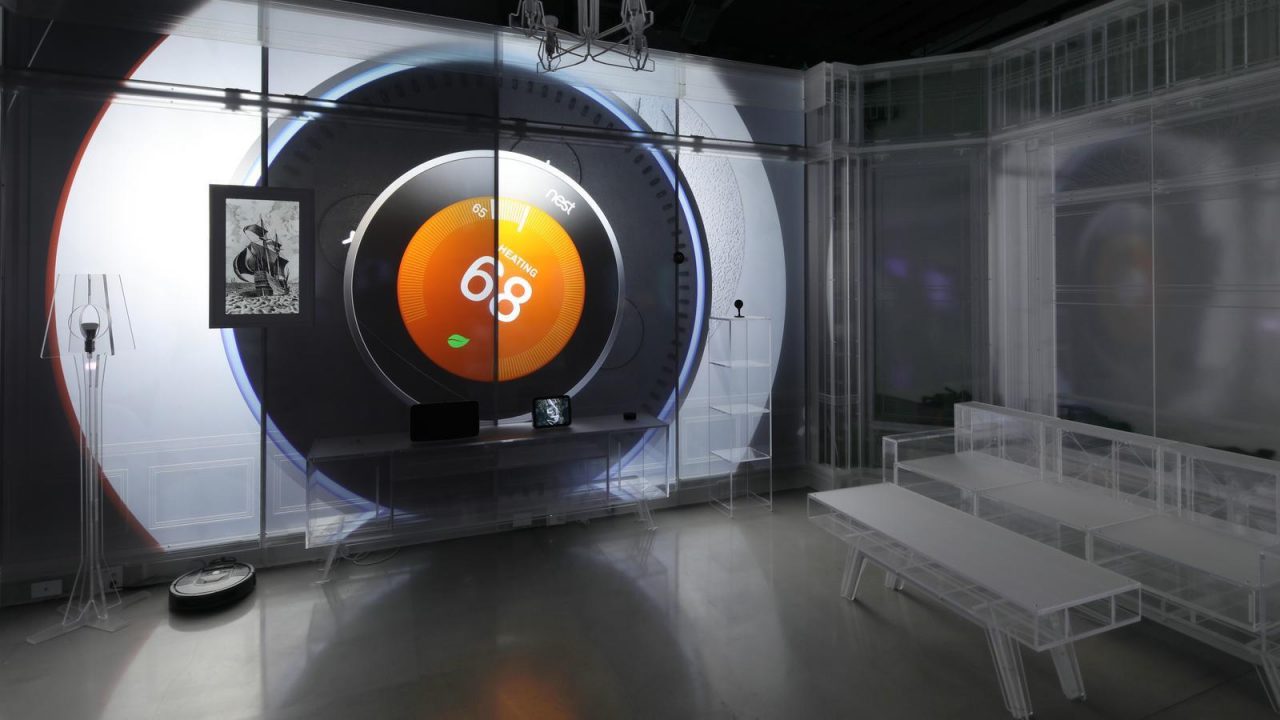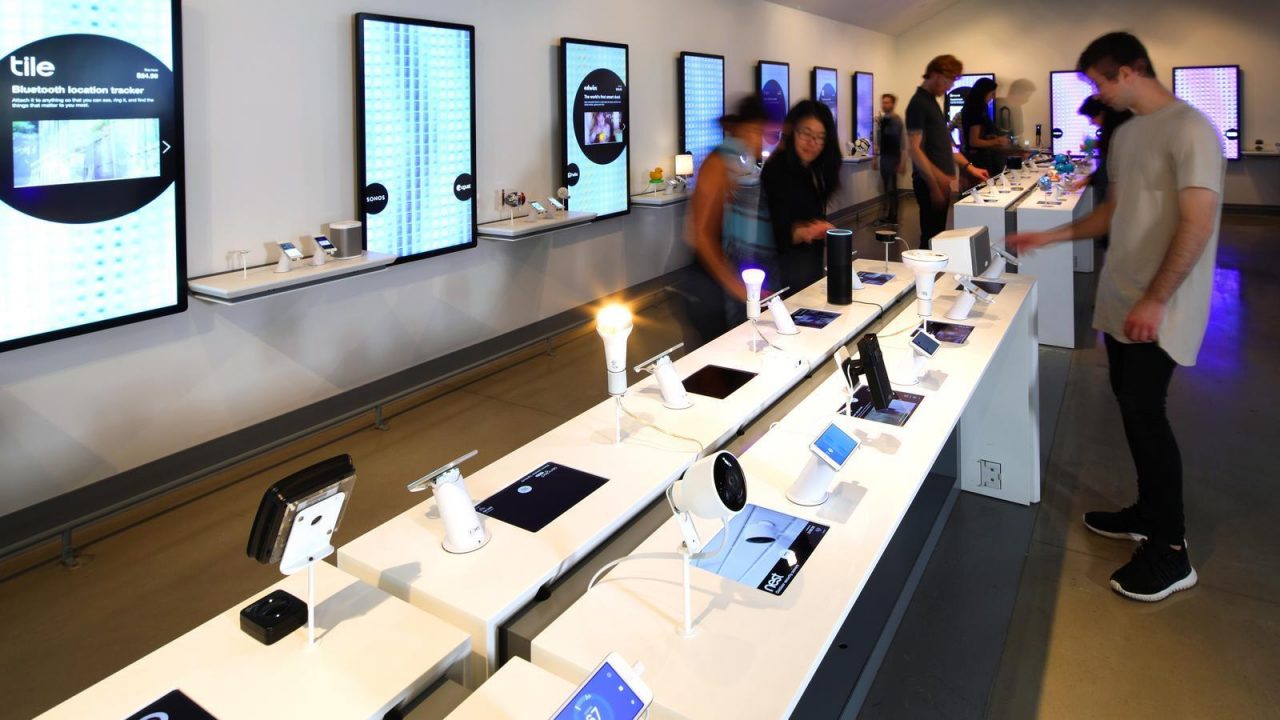 In the house
The centerpiece of Open House is a life-size acrylic home brought to life by giant 16-foot projection screens. Visitors use an iPad to self-identify with a lifestyle (ie, Busy Parent or Design Lover), then experience stories of how smart products can improve their lives.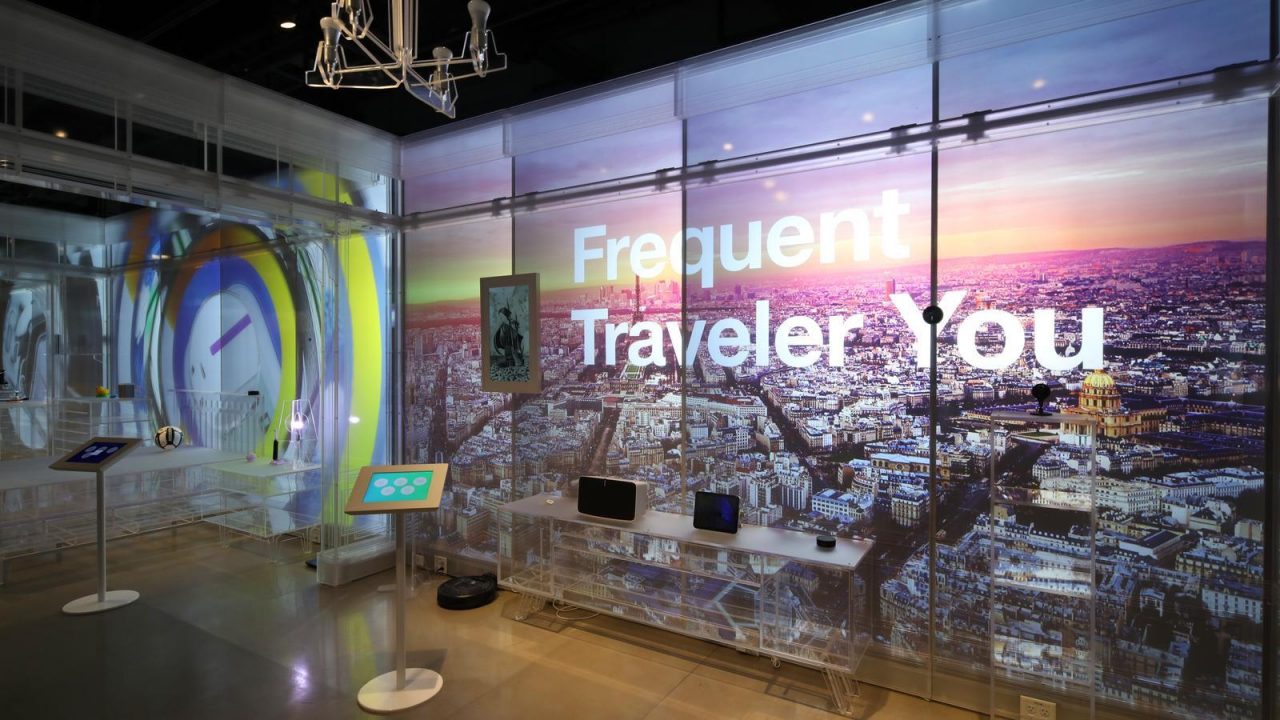 From showroom to event space
The Forum contains one of the largest selections of smart devices in any store. Every product is presented out of the box to encourage hands-on interaction. At night, it transitions from product display to event space. We designed custom modular furniture and an electronics system which allows 96 wired devices and their tables to be rolled away in a matter of minutes.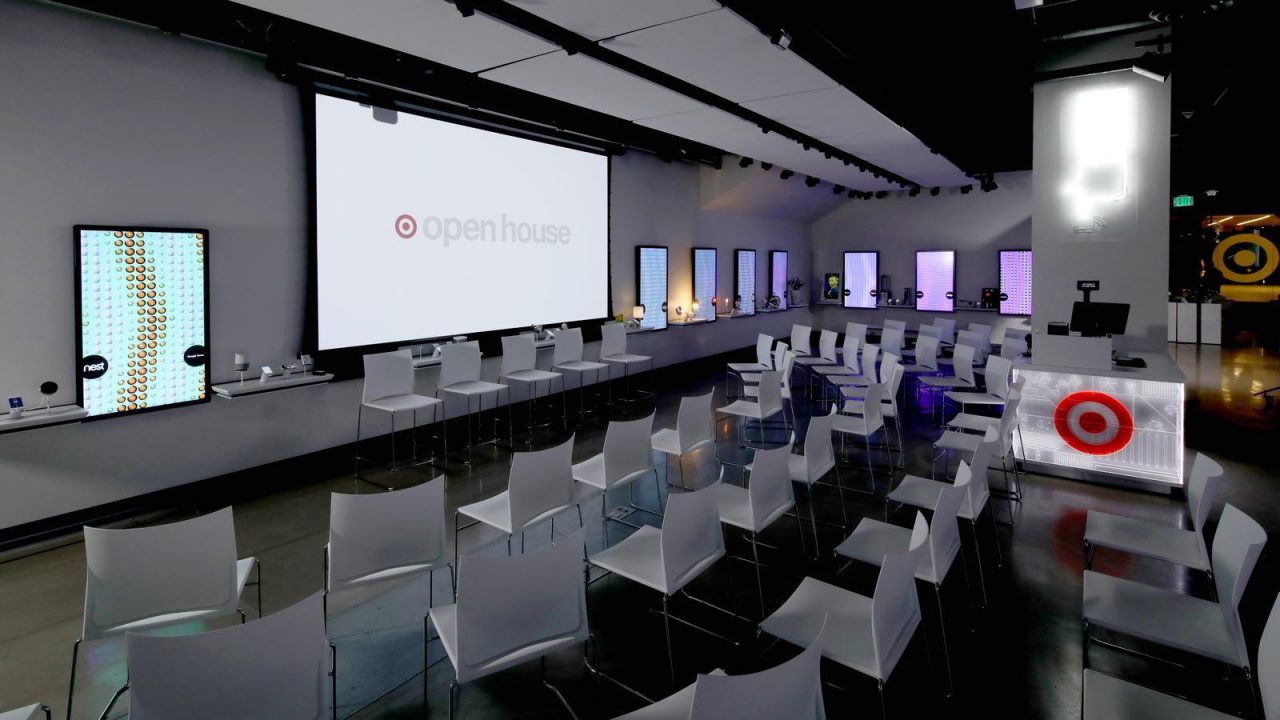 See products first
The Garage is the area dedicated to the Internet of Things' bleeding edge, home to prototypes and products not available in any other brick-and-mortar location. Typically, Target refreshes its assortment twice a year. At Open House, 16 new products are introduced every month.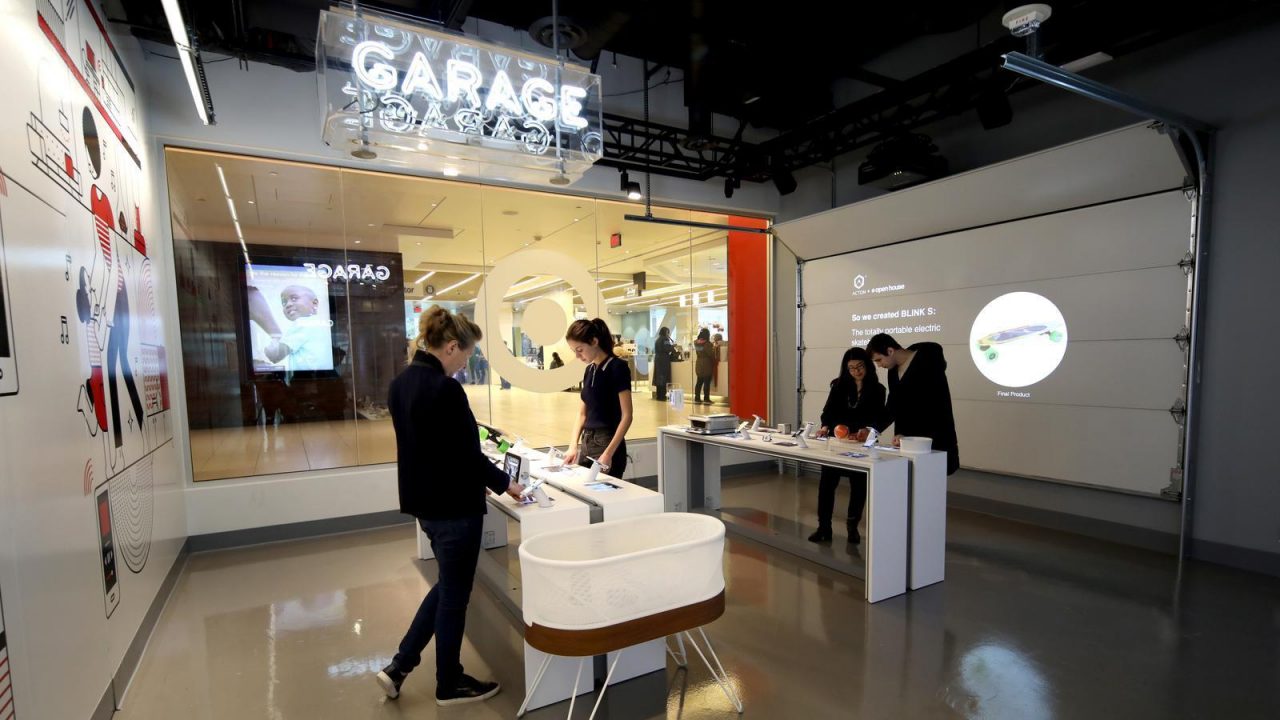 An experiment with big results
After a year of data collection, our hypothesis is confirmed—a store can do more than just sell. Since opening, Open House has welcomed a steady stream of customers, journalists, and founders asking how to have their products added to the inventory. Every month, Open House hosts sold-out events in which startup founders, VCs and journalists gather to debate the future of smart devices. These occasions publicly position Target as a thought leader in an emerging market of high-value products. Together, the staff and digital touchpoints capture a range of qualitative and quantitative insights to be deliver to Target HQ. Surprisingly, over 100 executives from a variety of industries have made the pilgrimage to Open House to experience the future of retail. Most importantly, Open House has crystalized its role as a crucial part of Target's portfolio. Since their debut, three smart products—Tile, Flic, and Hello have graduated and are now selling thousands of units chain-wide.