The Fashion for Good Experience
Laudes Foundation
The world's first museum of sustainable fashion.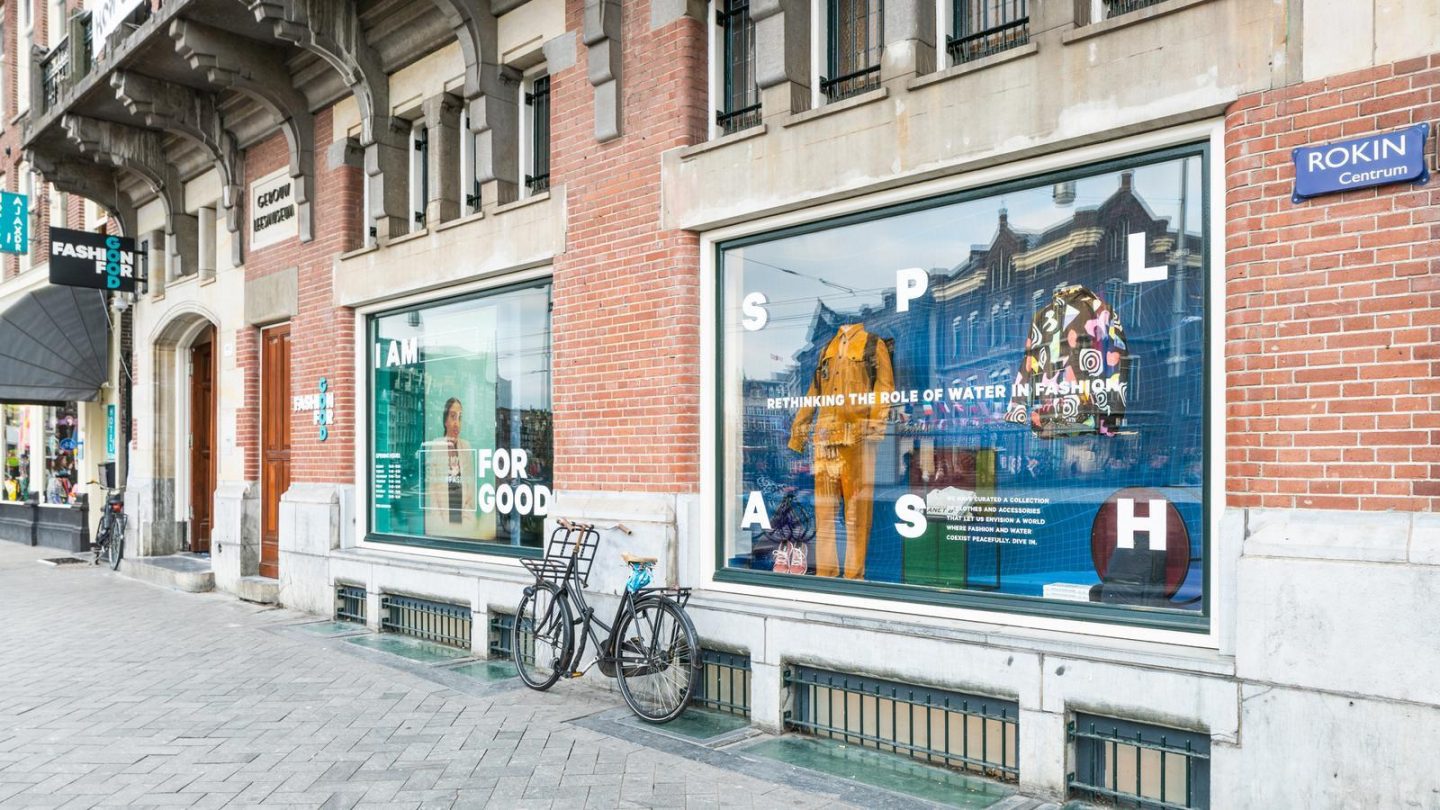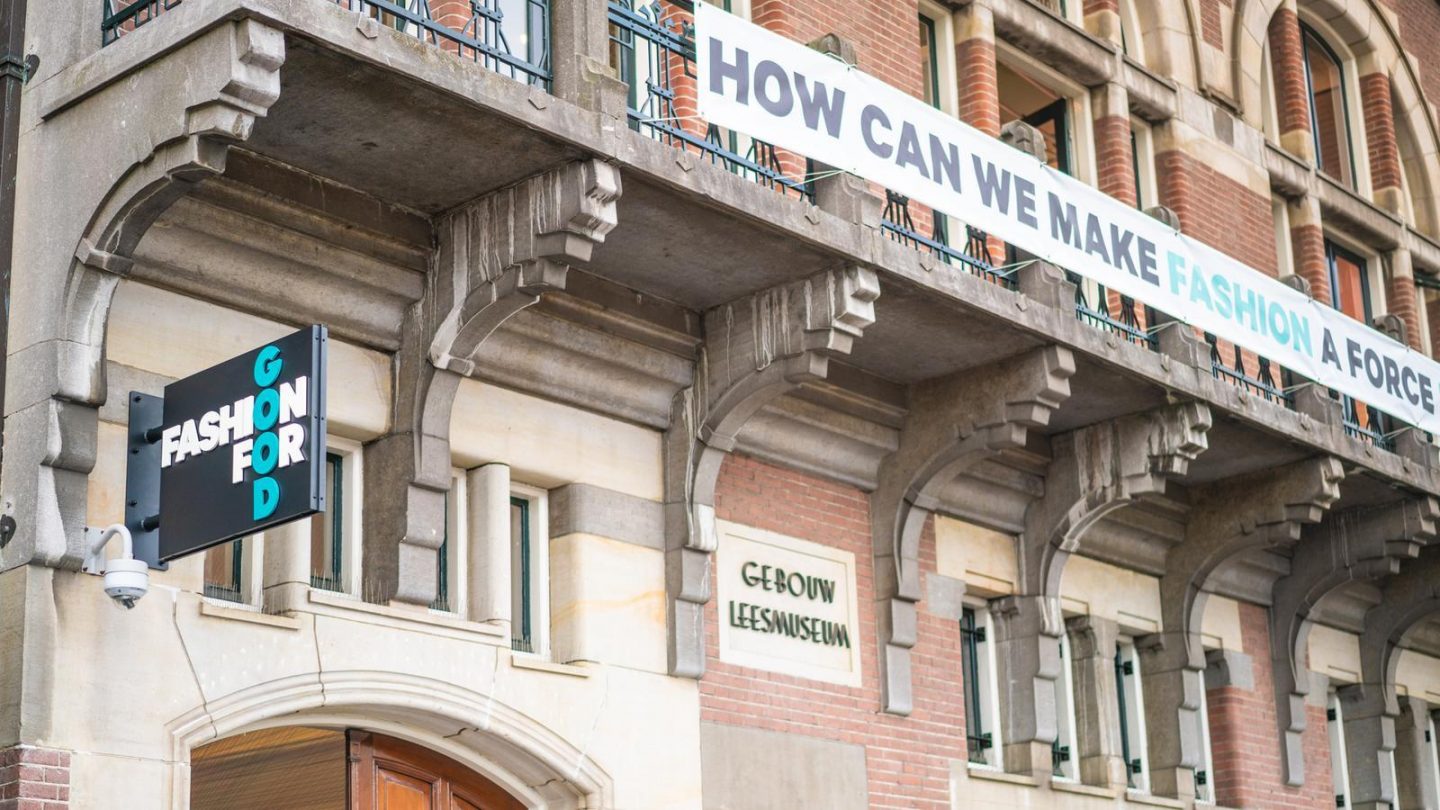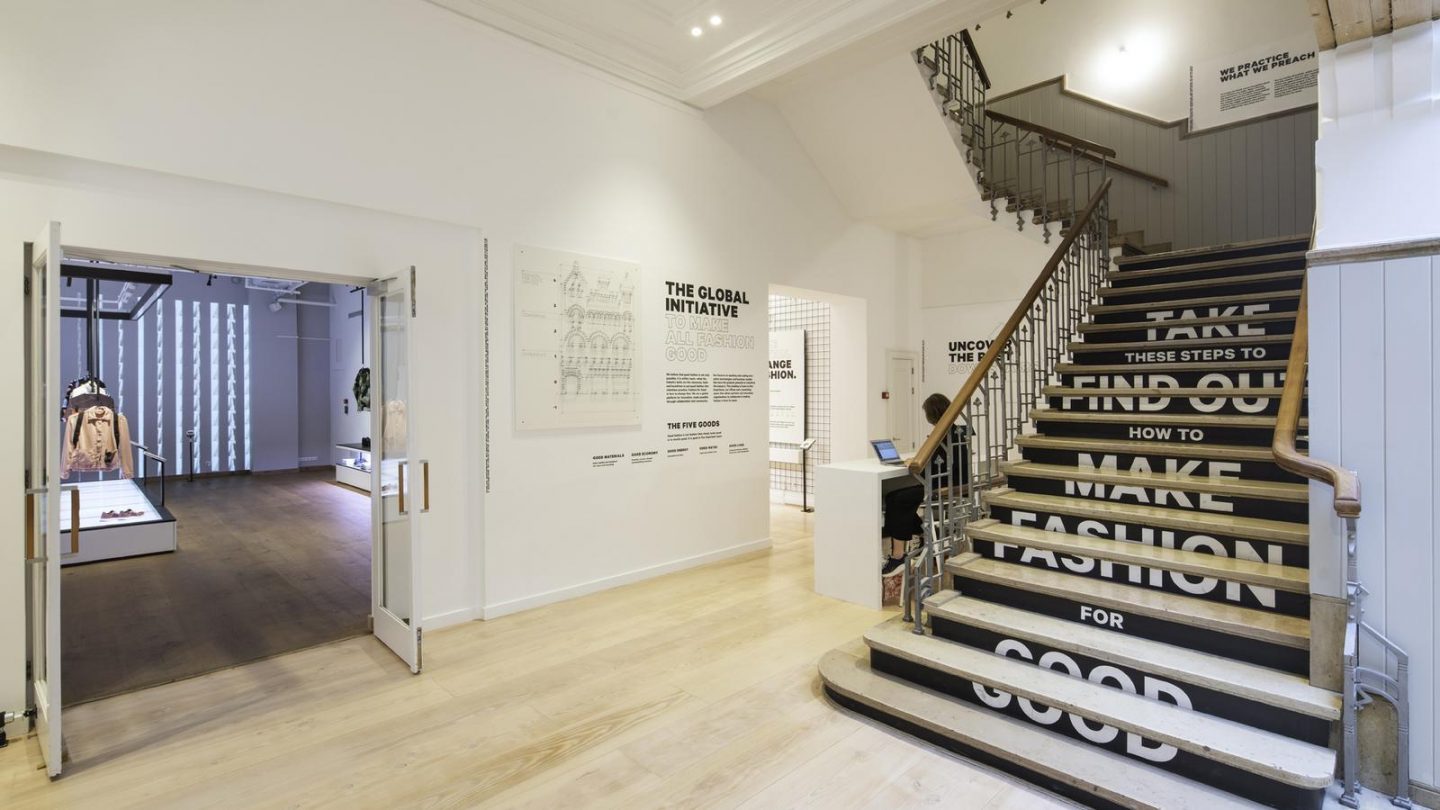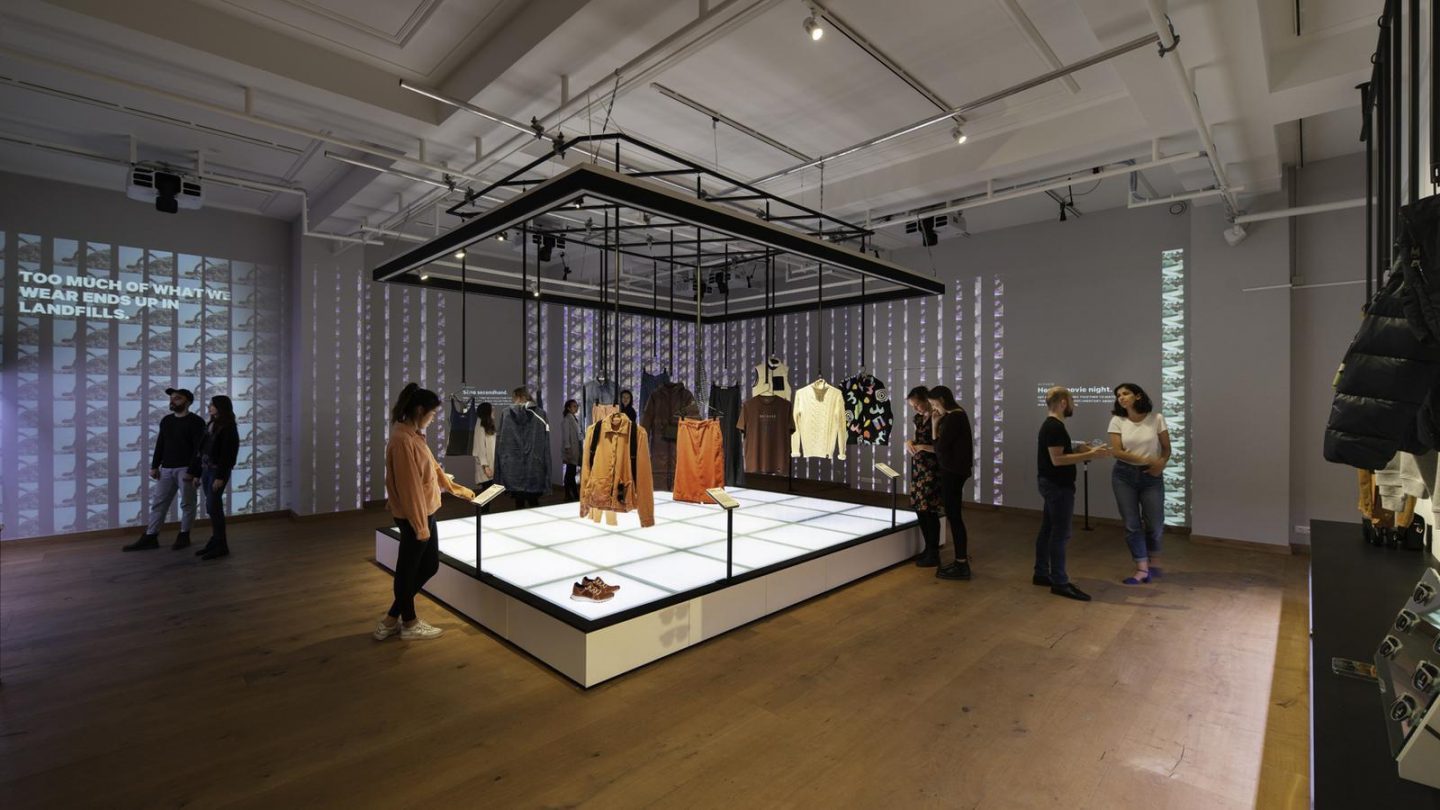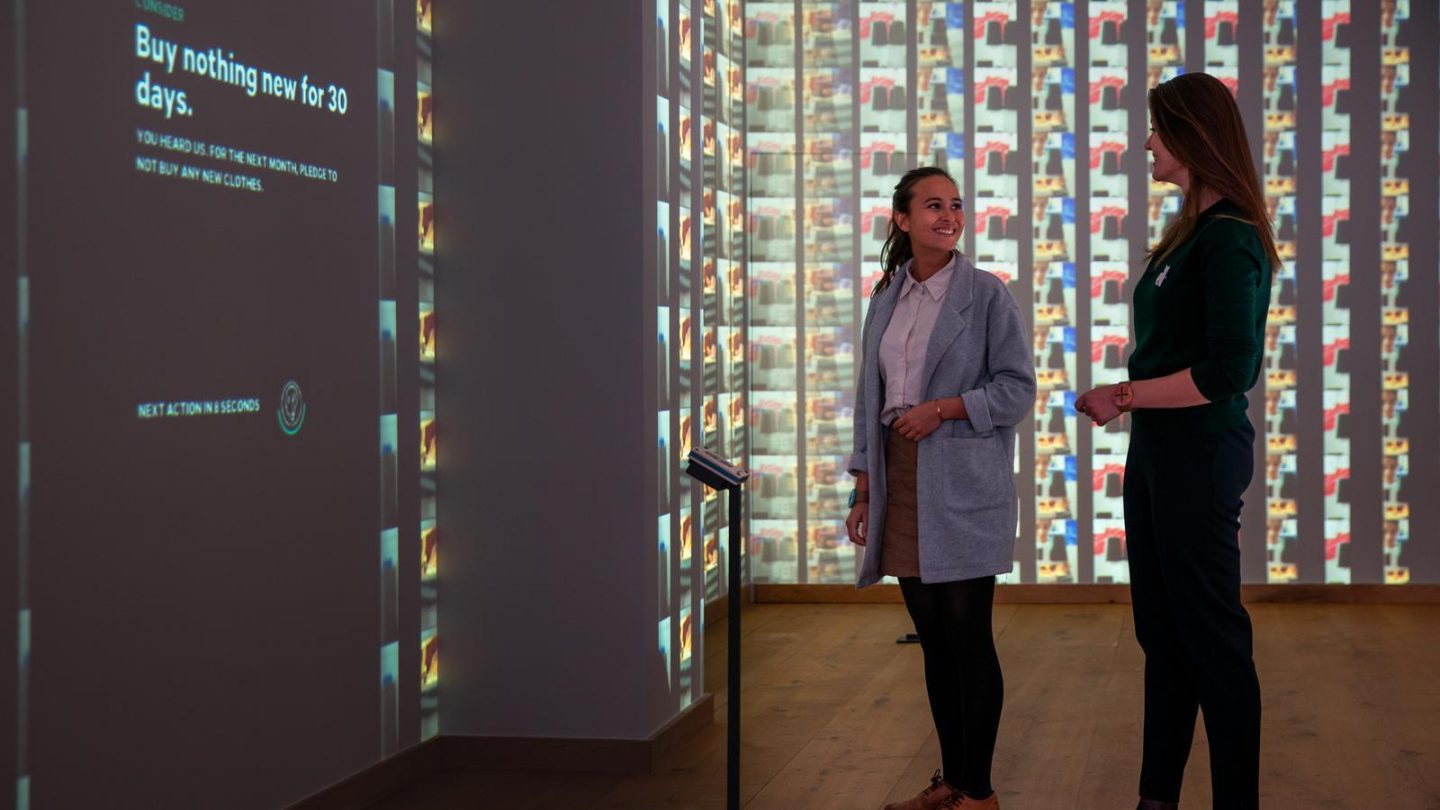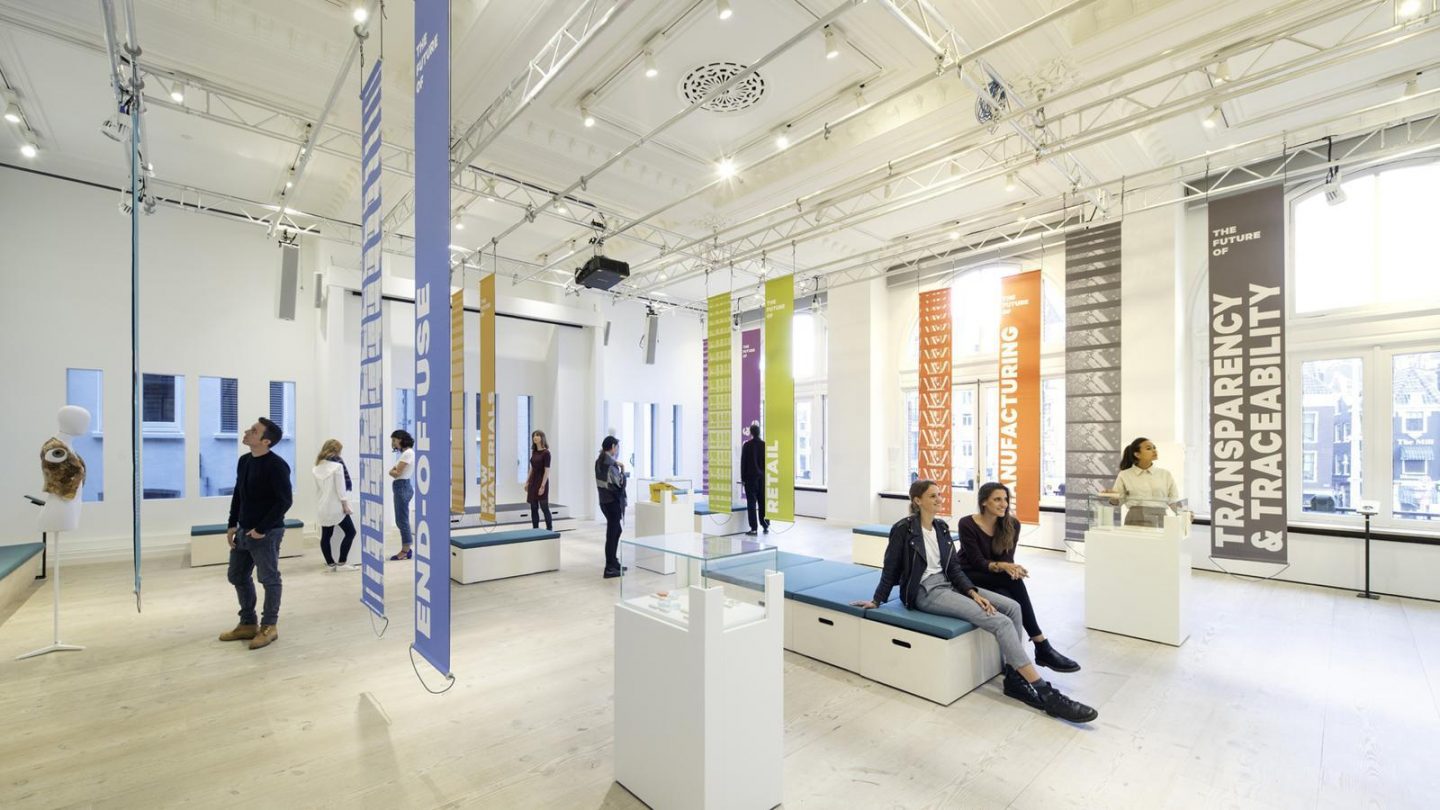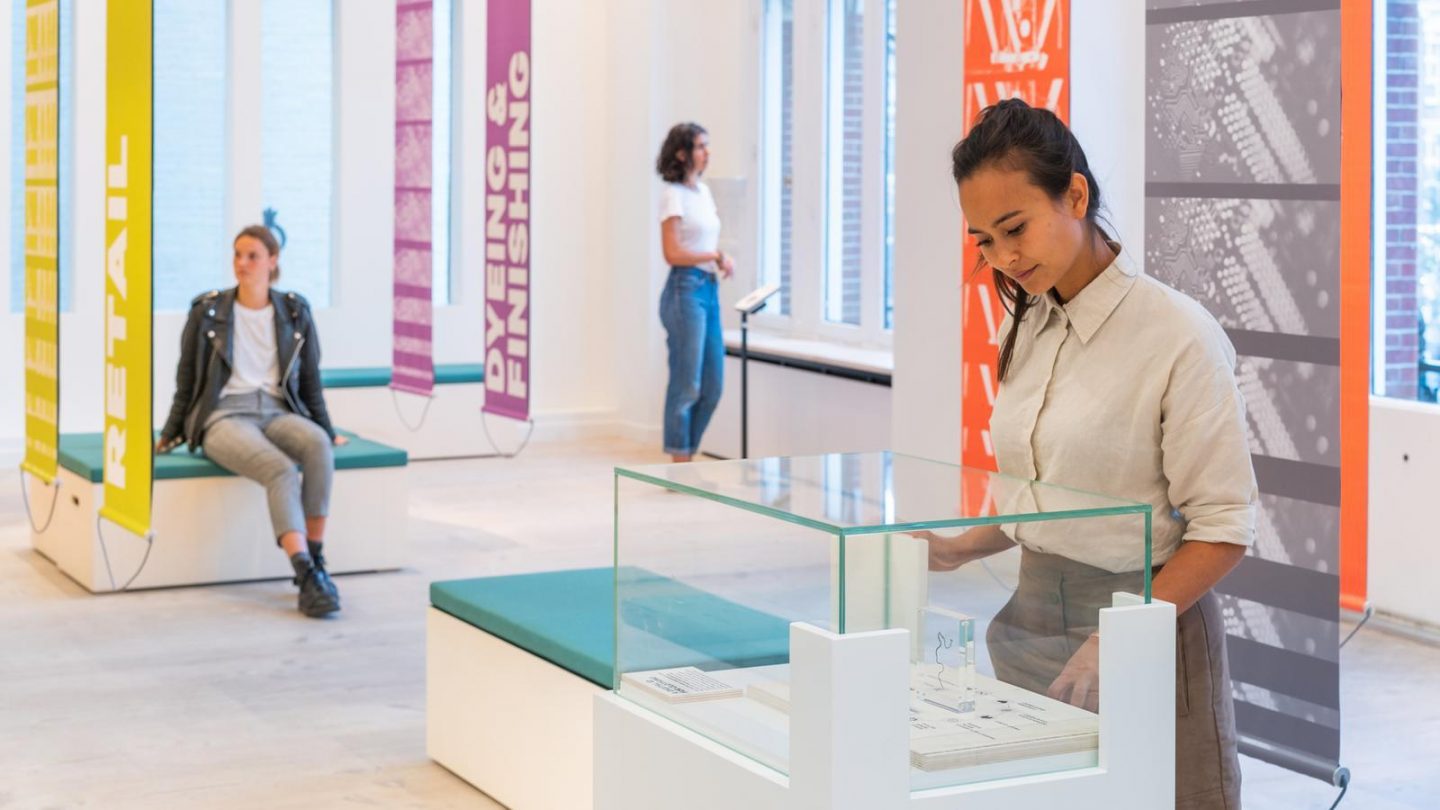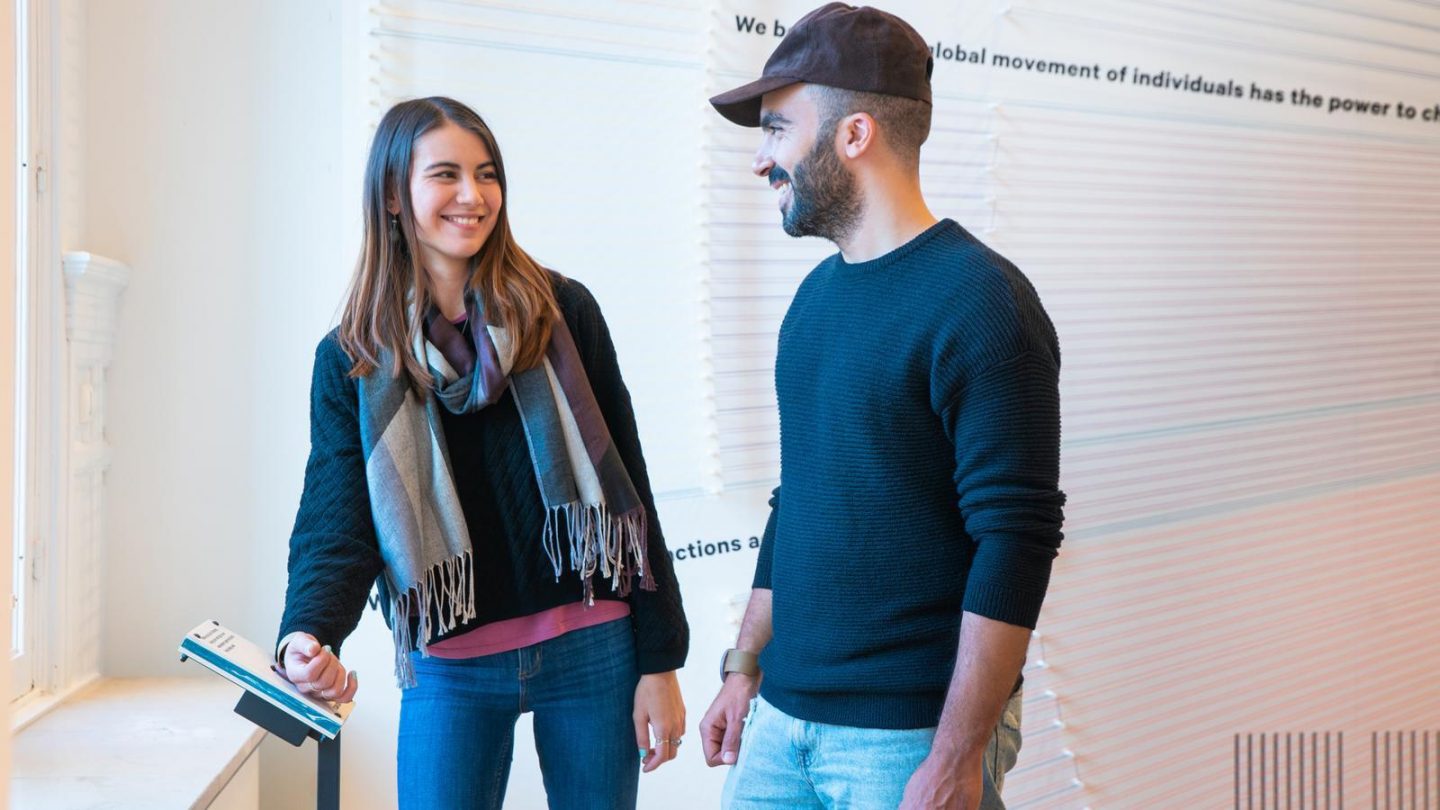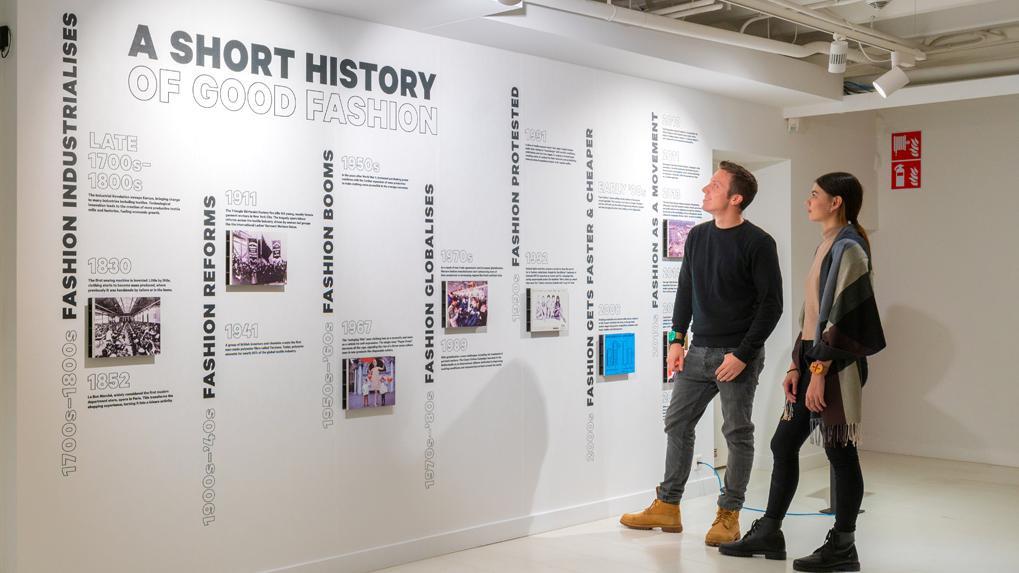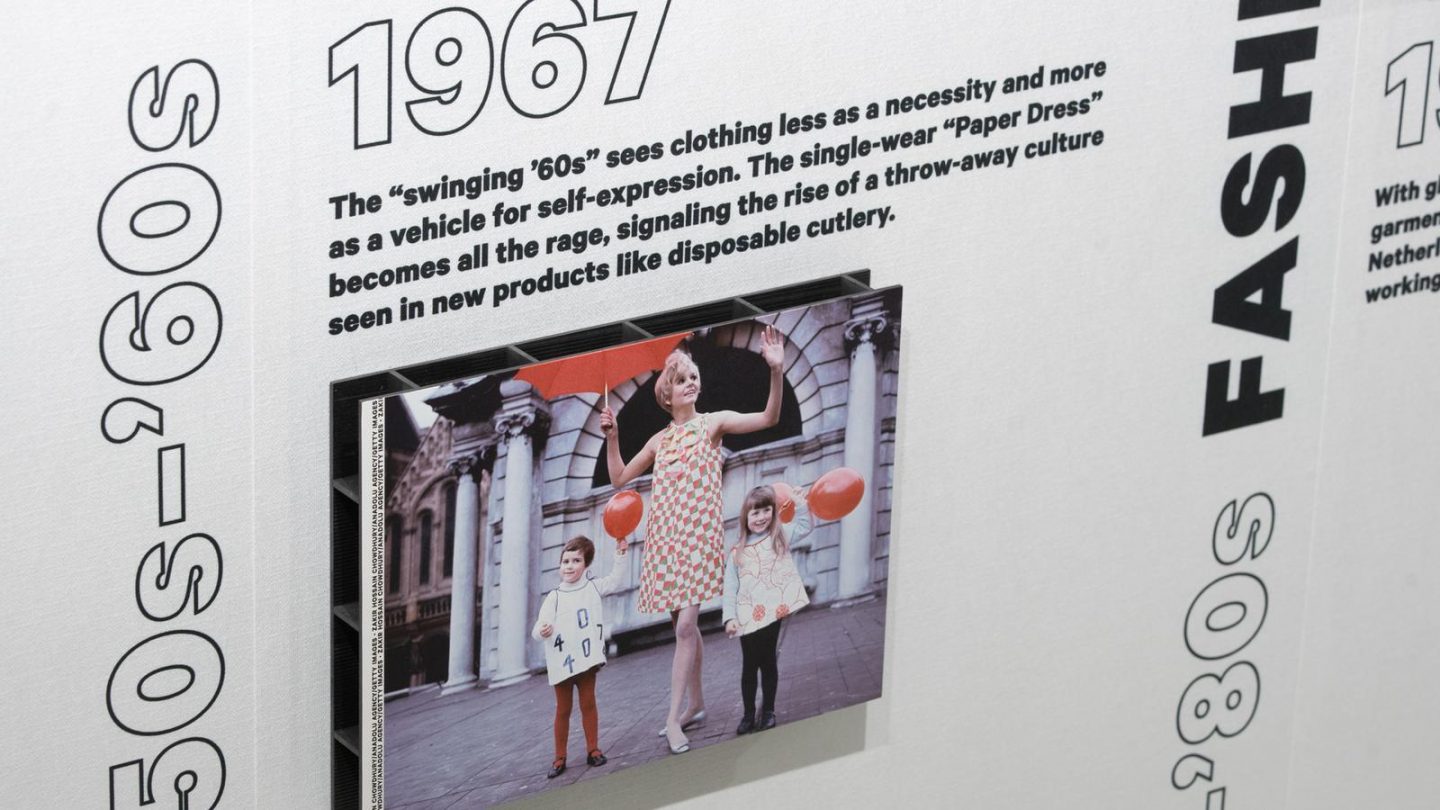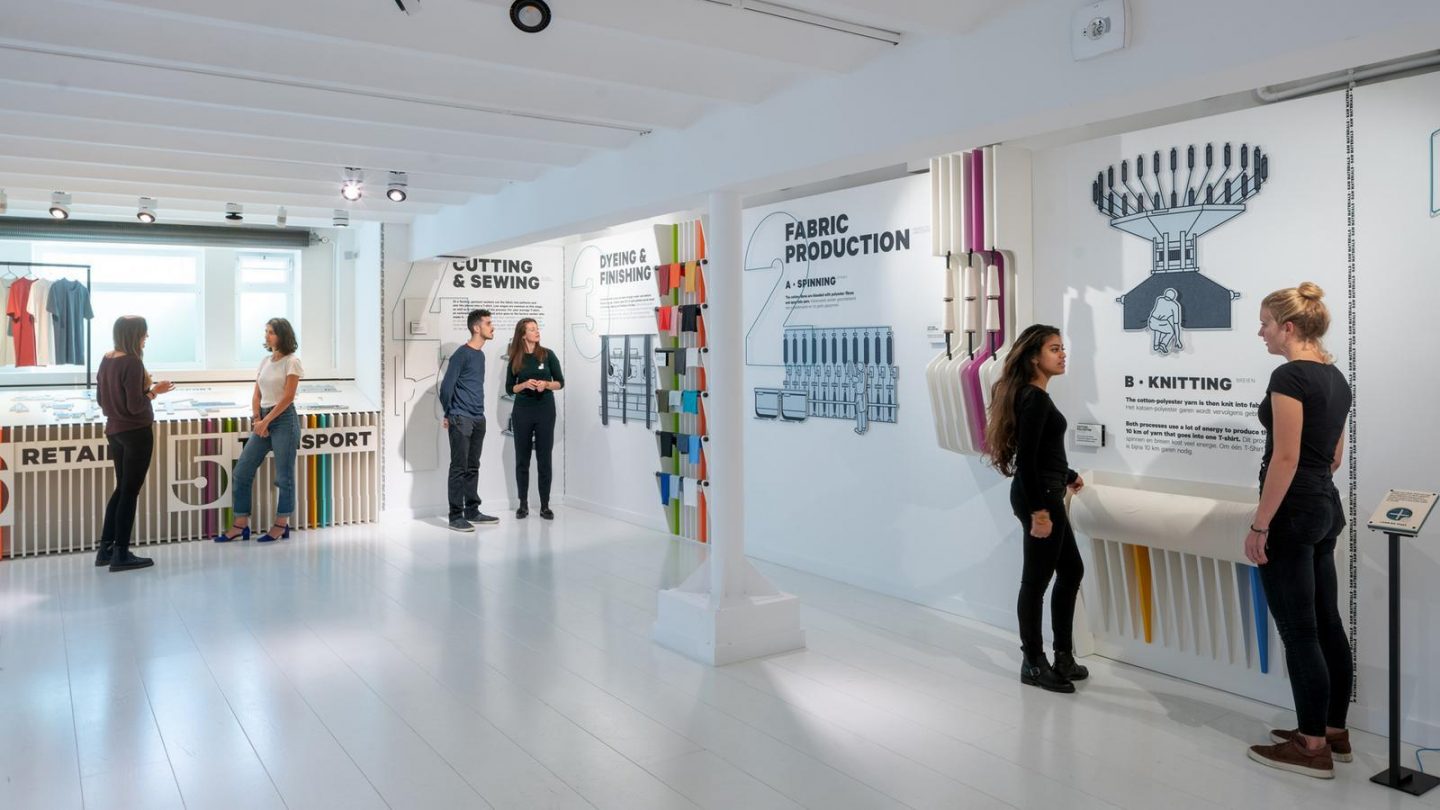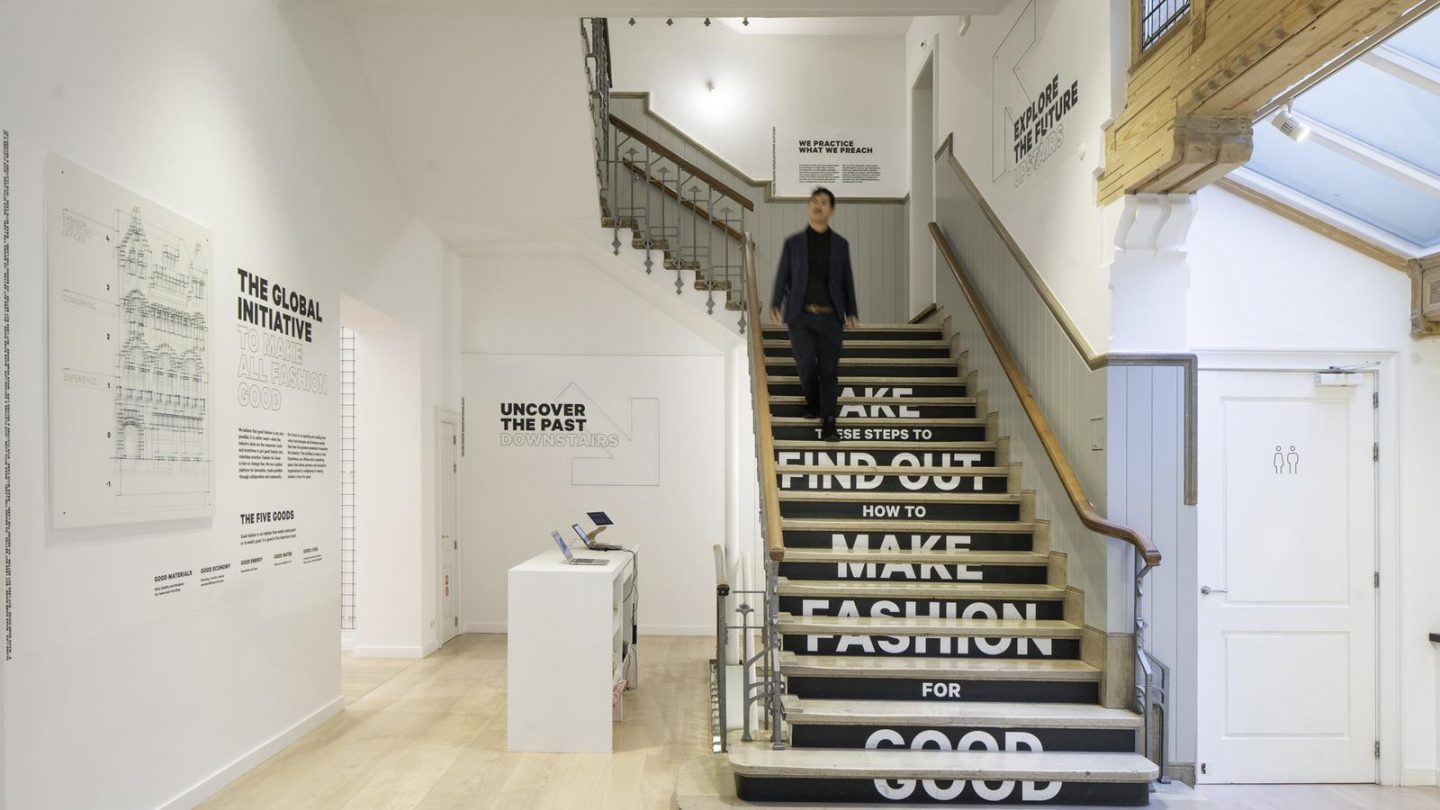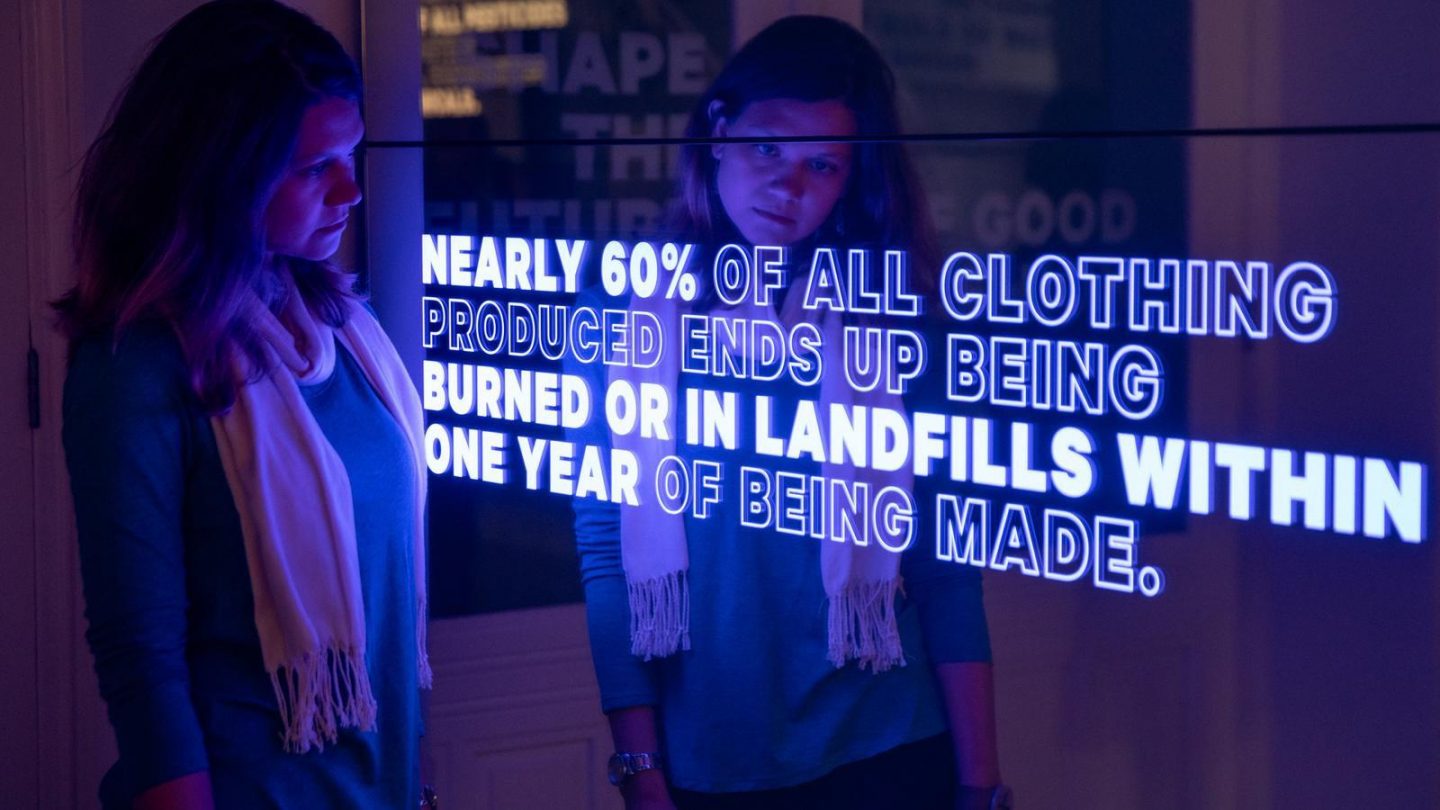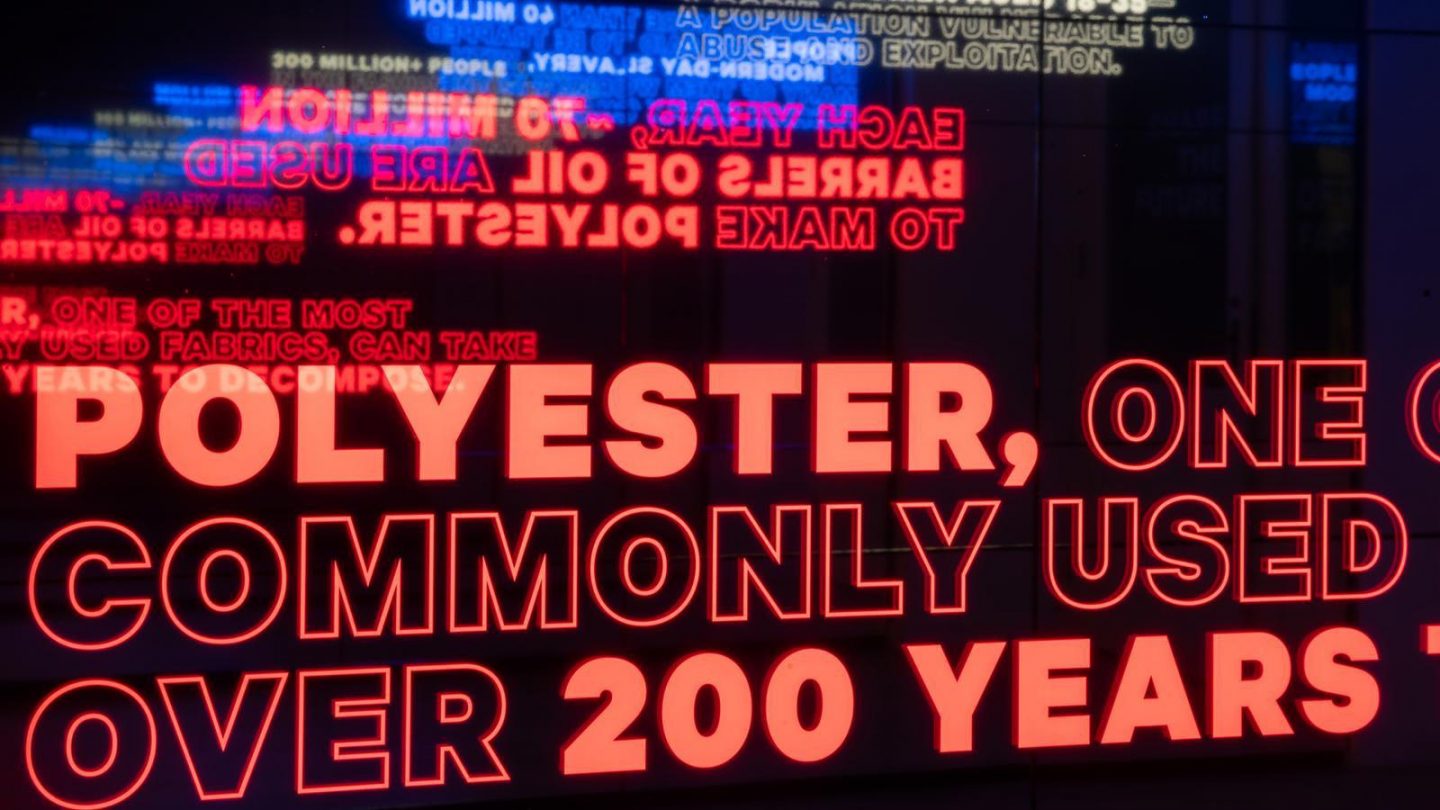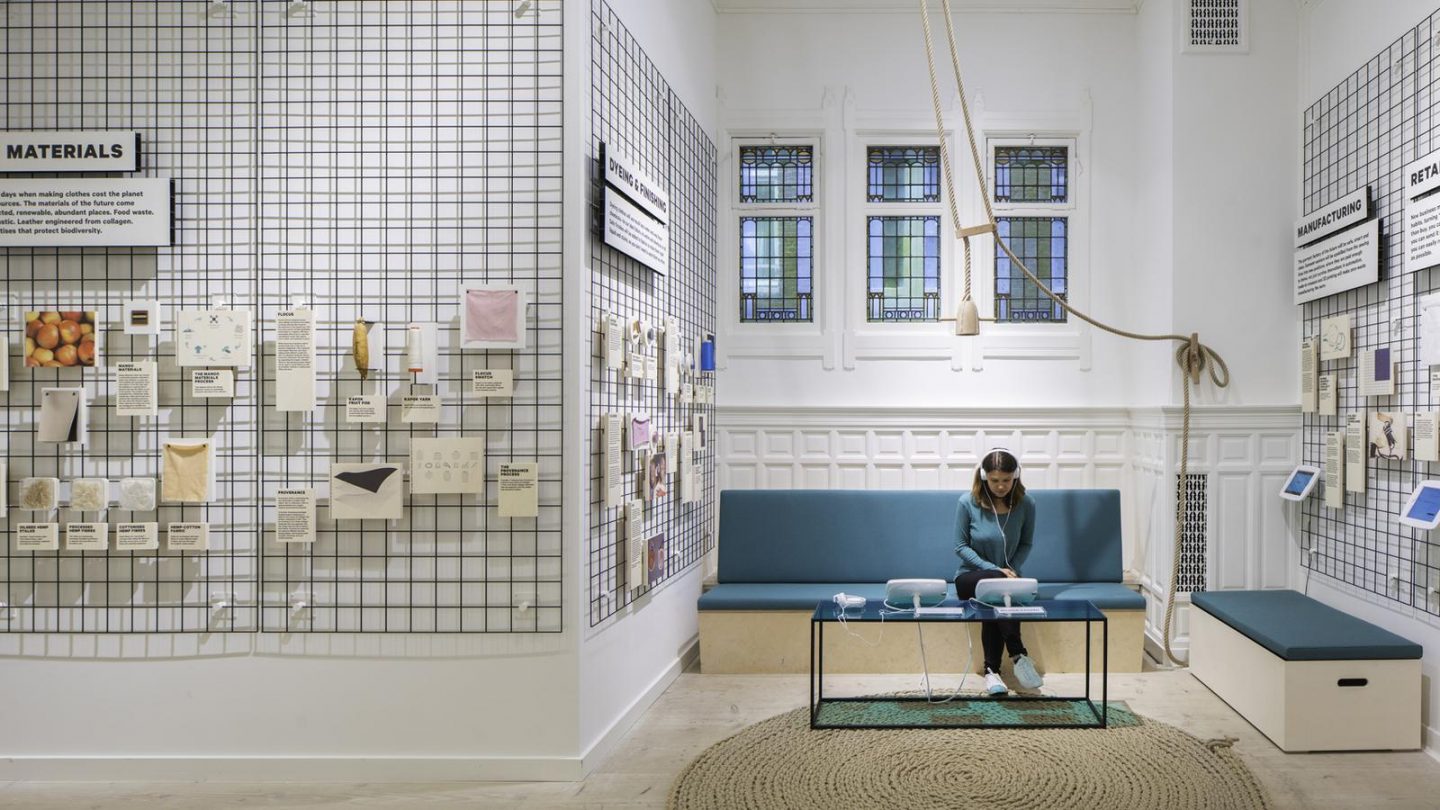 Overview
Following the success of Fashion for Good's launchpad temporary exhibition, we redesigned the experience from the ground up to deepen interaction and engagement, and create an experience that encourages visitors to see glamorous sustainable fashion first handed take individual responsibility for changing their buying behaviors.
Partners
VISSCH + STAM, Videoworks
Services
Retail Design, Exhibit Design, Media Design, Media Production, Software Production
The Details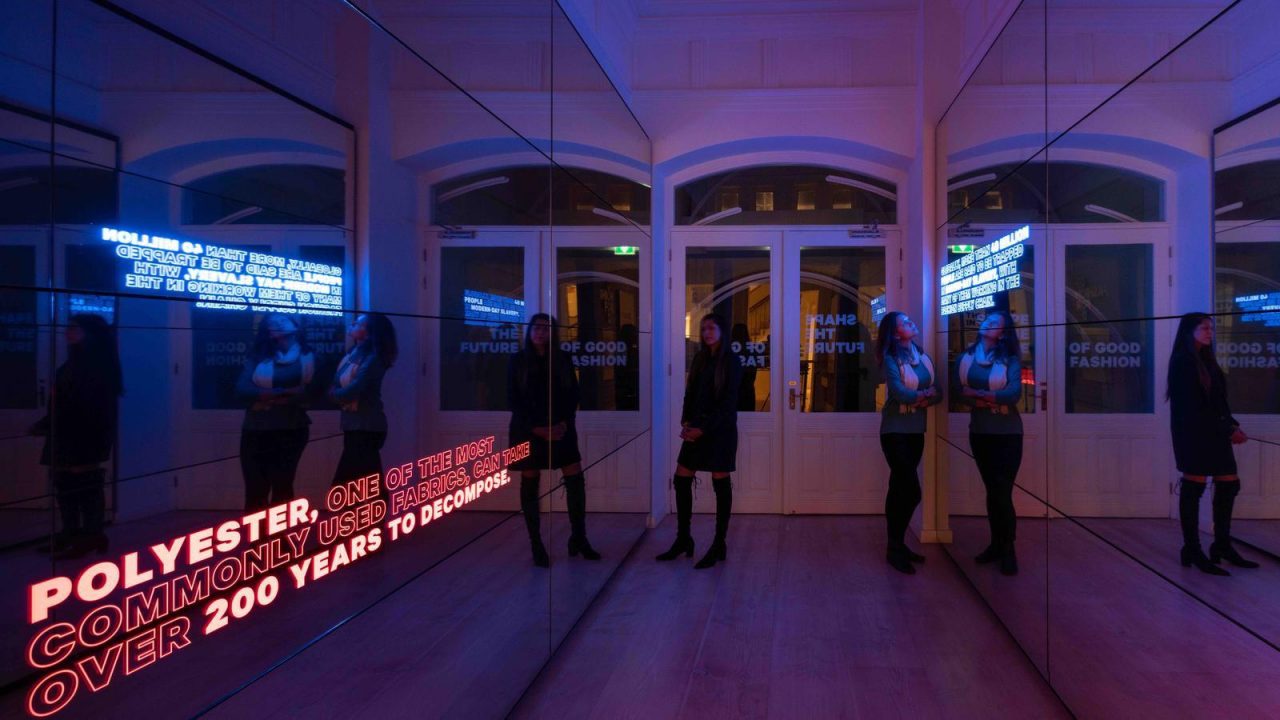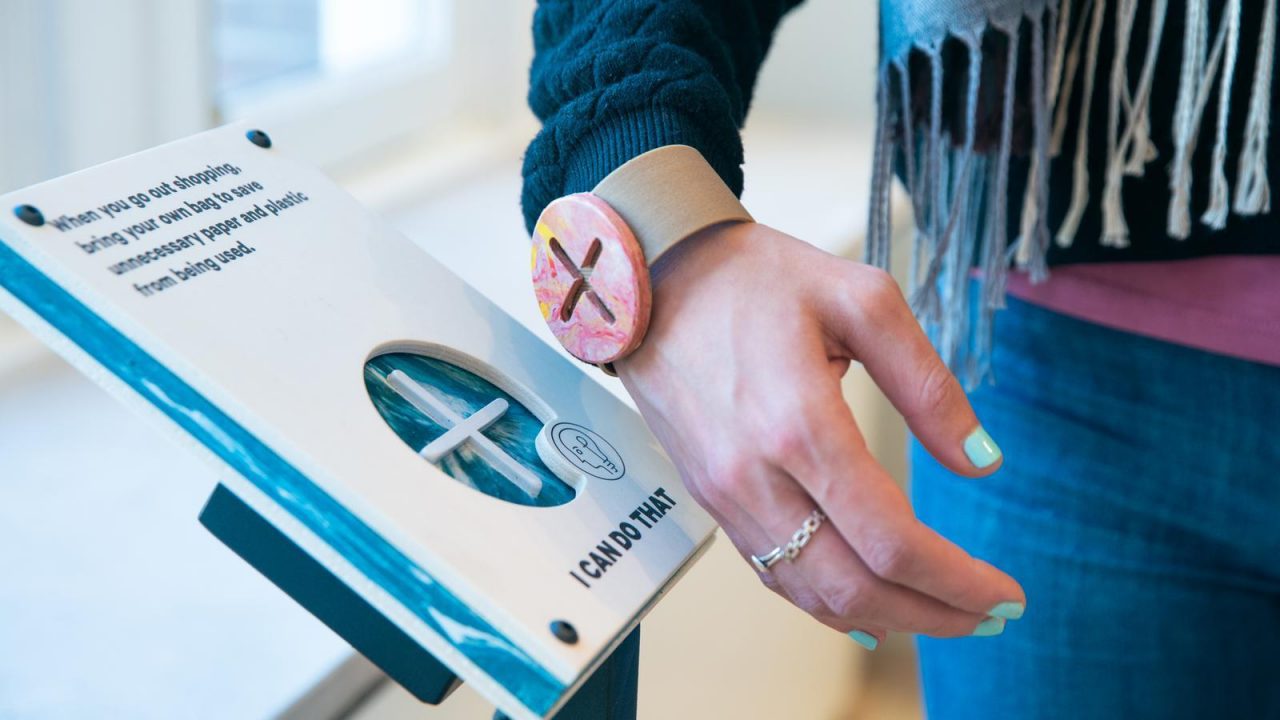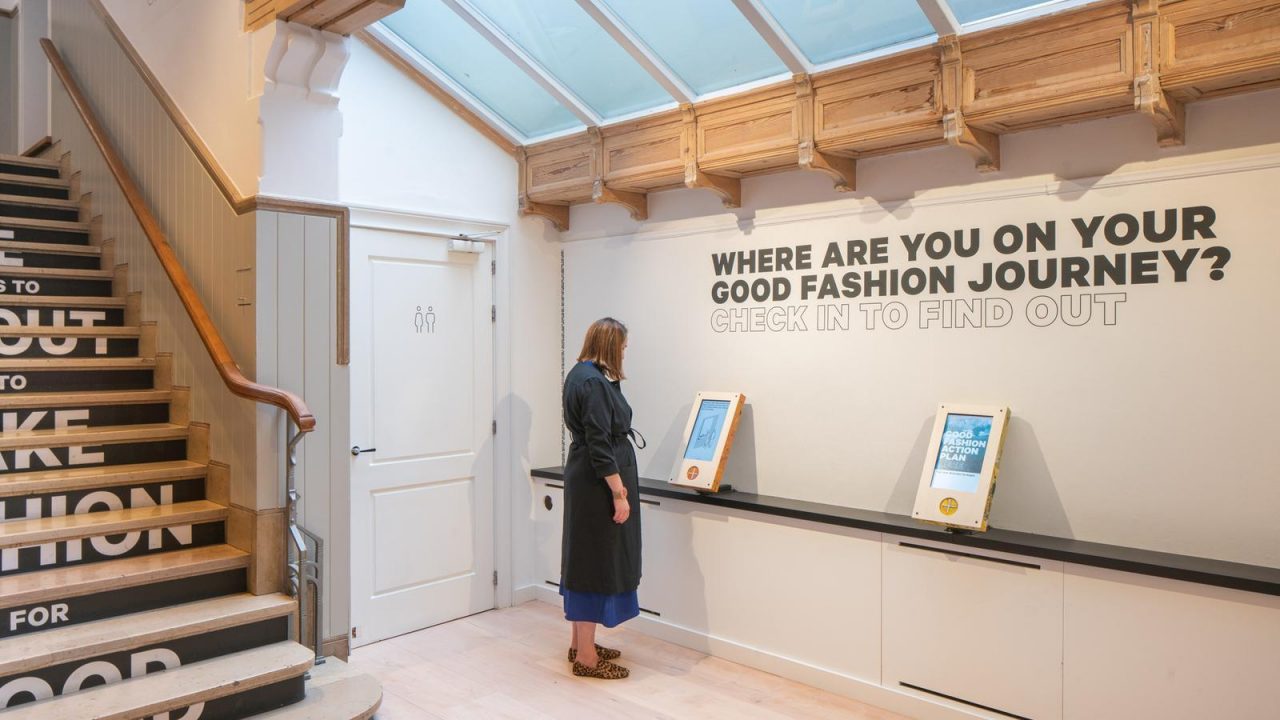 Reflection space and digital action plan
Upon entering the museum, visitors encounter an infinity mirror with key facts about the present and future of the apparel industry, creating a photogenic and informative moment from the outset. Visitors then receive an RFID-enabled wristband that they can use to interact with action stations throughout the museum, whether designing their own t-shirt, creating fun digital takeaways at the Good GIF photo booth, or making commitments to practical changes they can make personally to shop and live more sustainably. At the end of their journey, they can then create a custom Digital Action Plan to take home.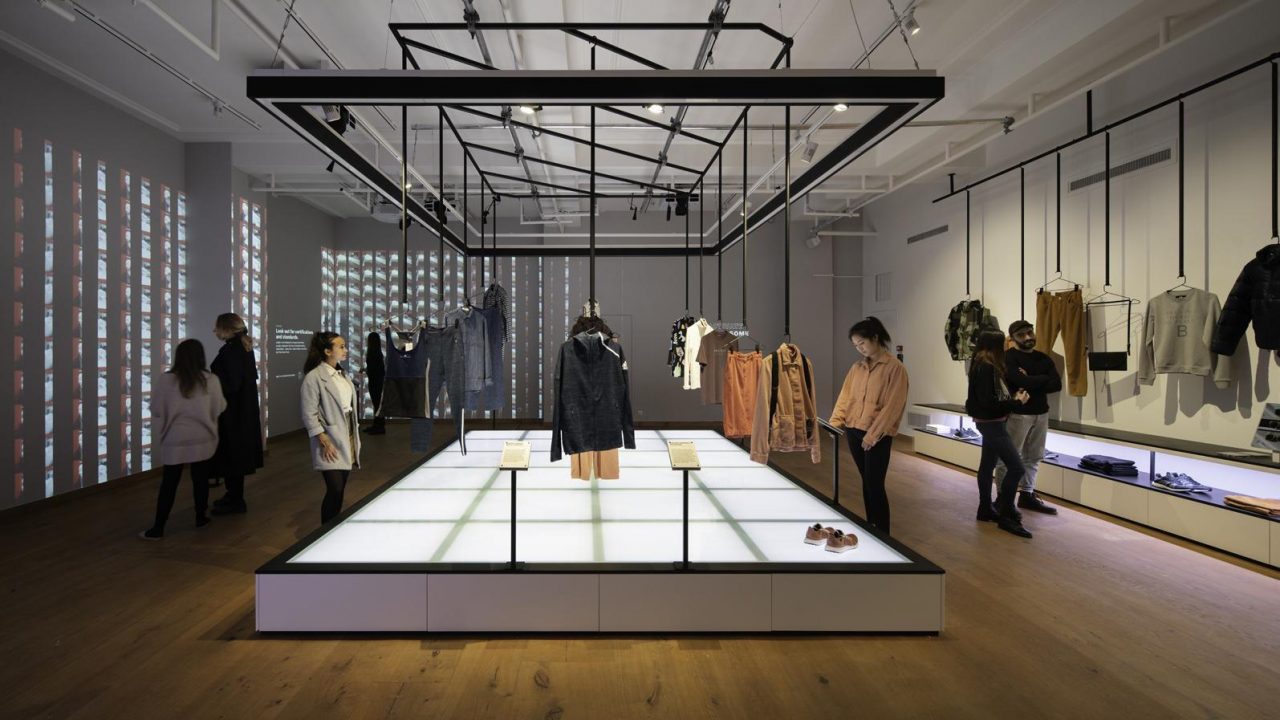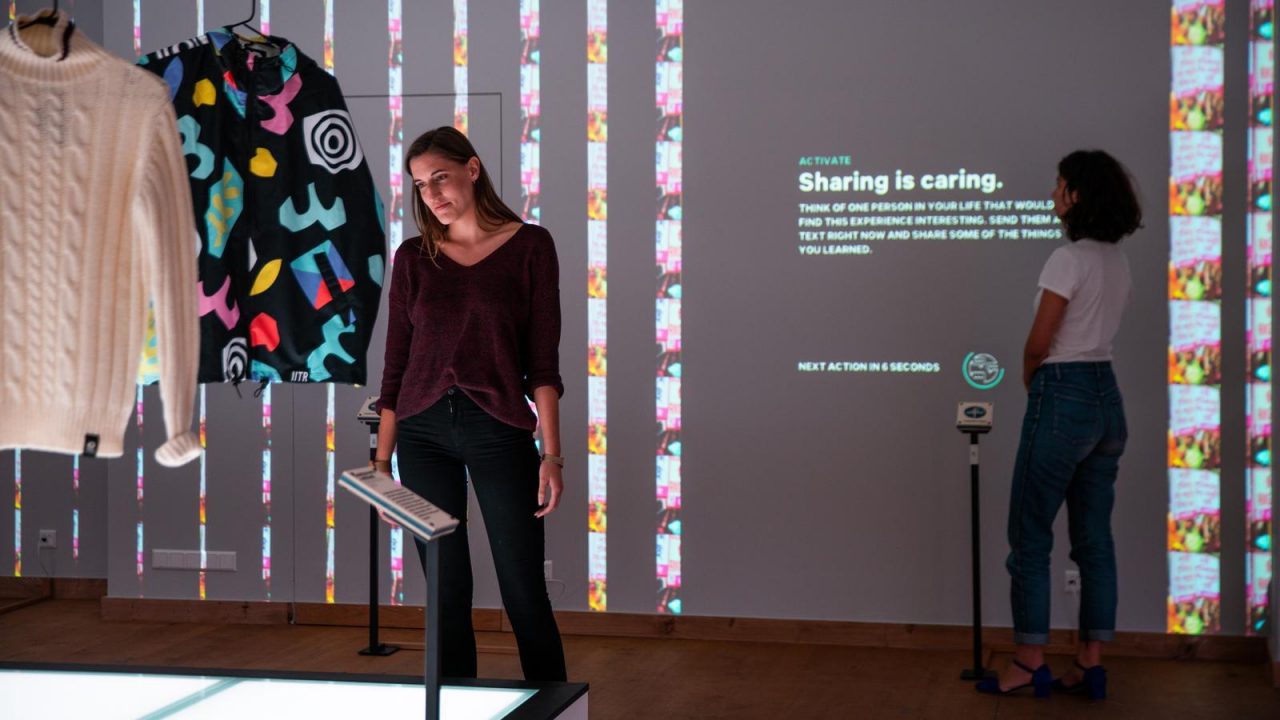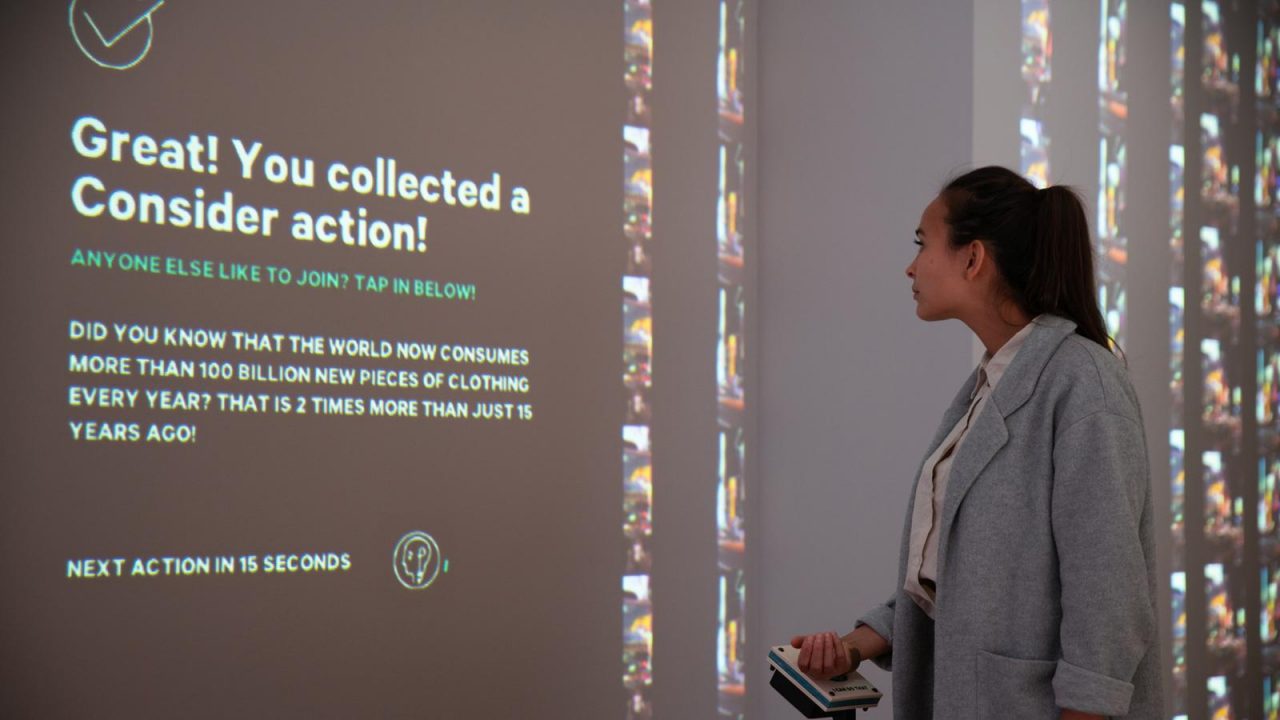 A gallery of the world's best sustainable fashion at the Good Shop
The first space visitors see on the ground floor after receiving there wristband is the Good Shop, where visitors can commit to sustainable actions, and browse a curated collection of sustainable apparel, some from major brands like Adidas, as well as exclusive debuts from up-and-coming designers. The showcase will rotate every few months around a sustainable theme.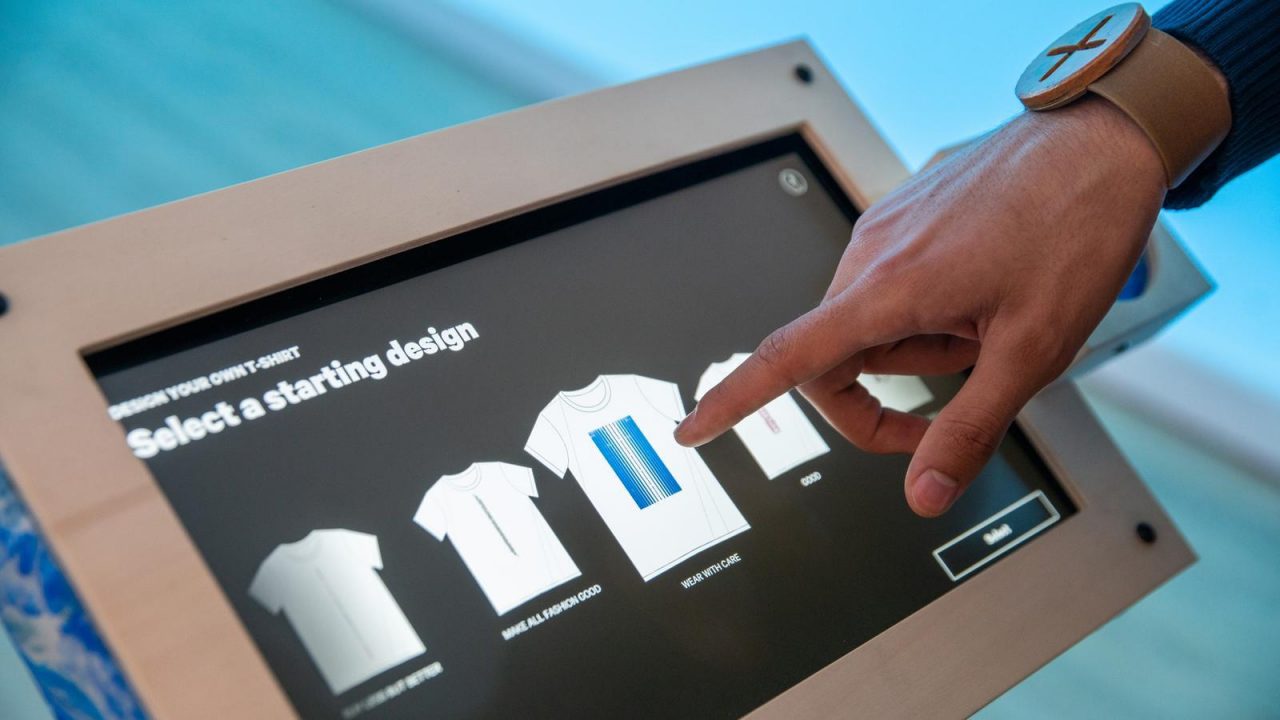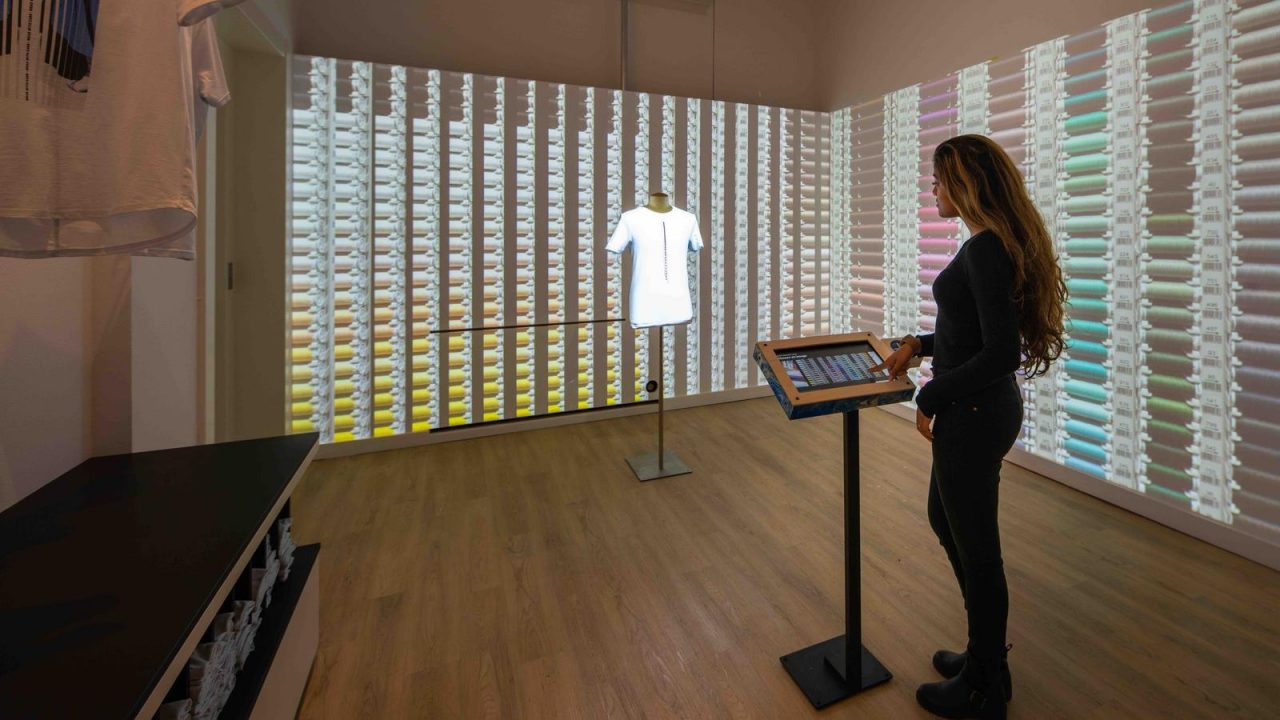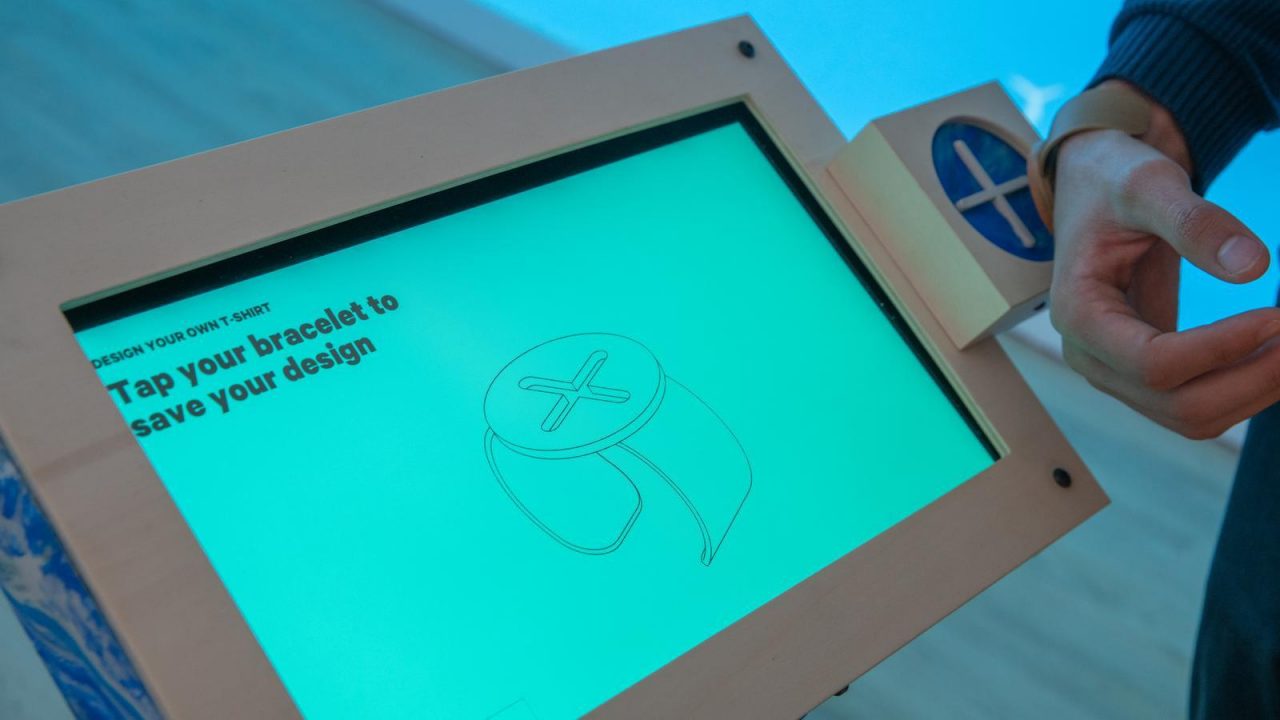 Design your own sustainable T-shirt
A beautifully projection-mapped space turns visitors into apparel designers. They can choose their favorite designs and choose from a selection of sustainability-inspired imagery. Once they're finished, visitors can save their design digitally, print it out in the museum's T-shirt production shop on the basement floor, and purchase their biodegradable t-shirt for just 20 Euros.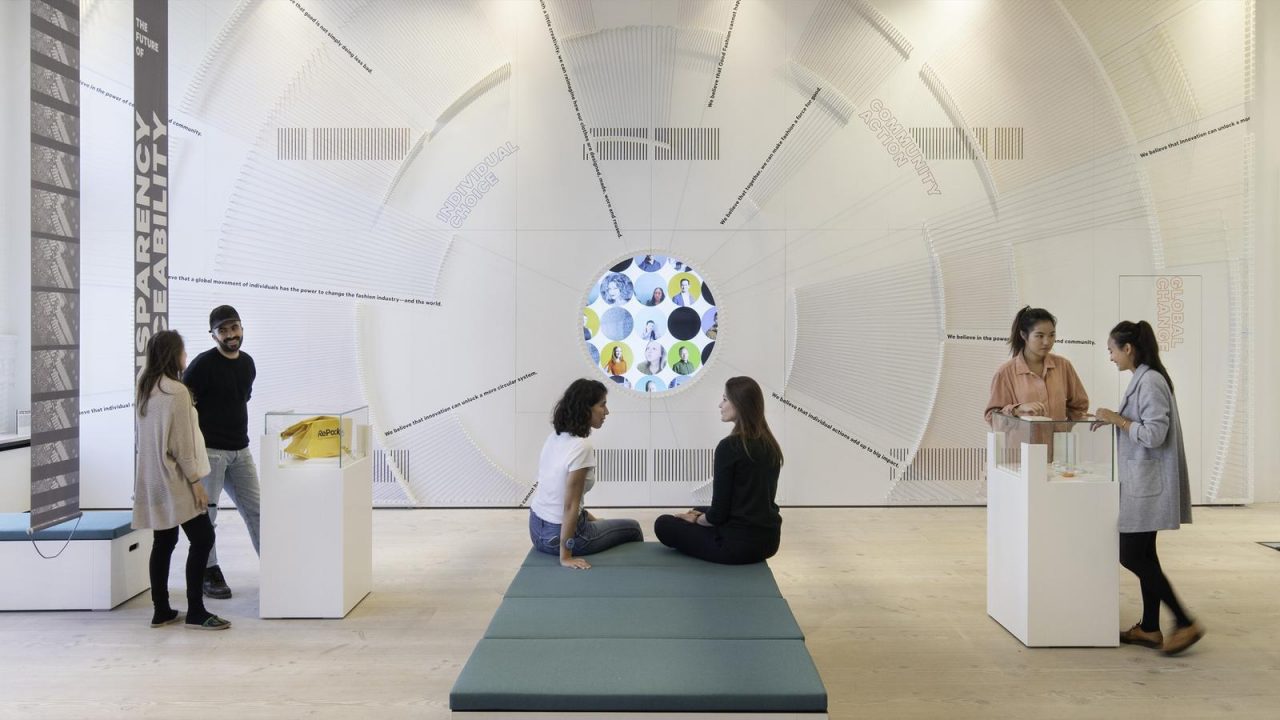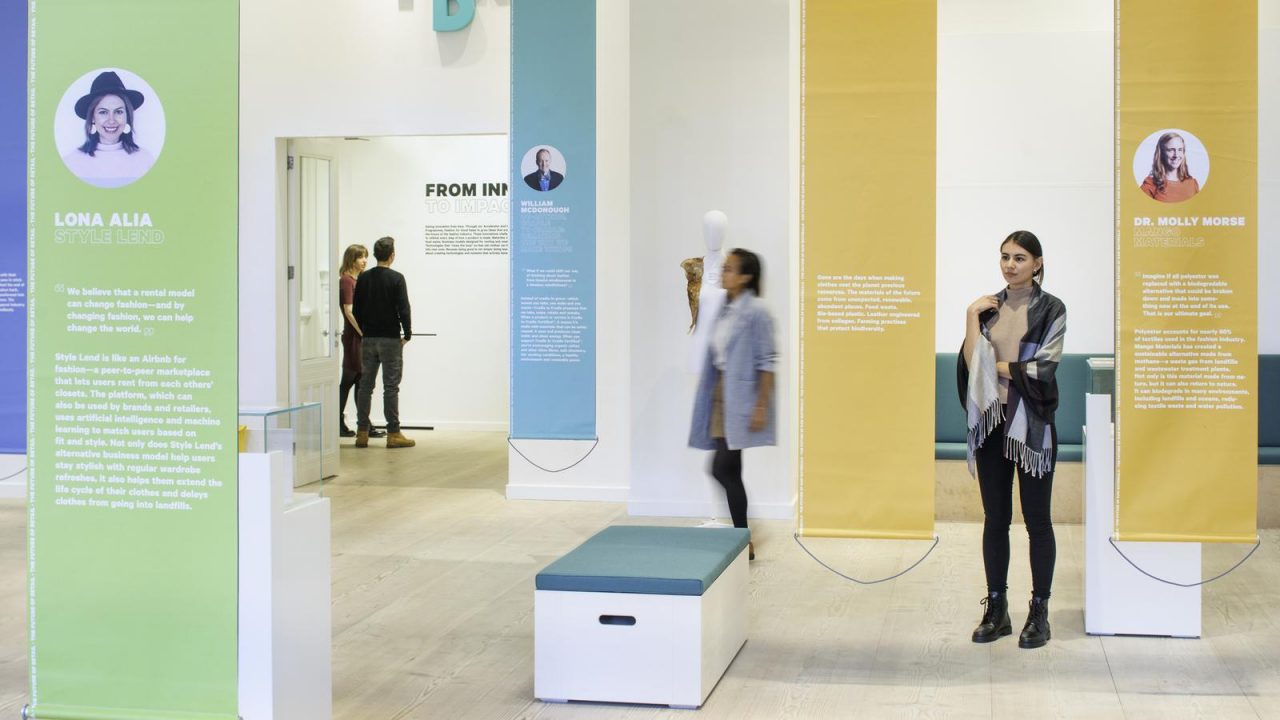 Visitors and innovators come together on the Impact Cascade
In the Innovation Lounge, visitors are introduced to 50+ innovators that have sought to disrupt the fashion industry, many of whom work out of Fashion for Good's incubator space. Visitors can browse the stories of innovators, then leave their mark on the space by having their photo taken at the Good GIF booth, which they can send to a large digital display at the center of the exhibit and street signage outside the museum to take their place alongside fashion innovators as committed sustainability advocates.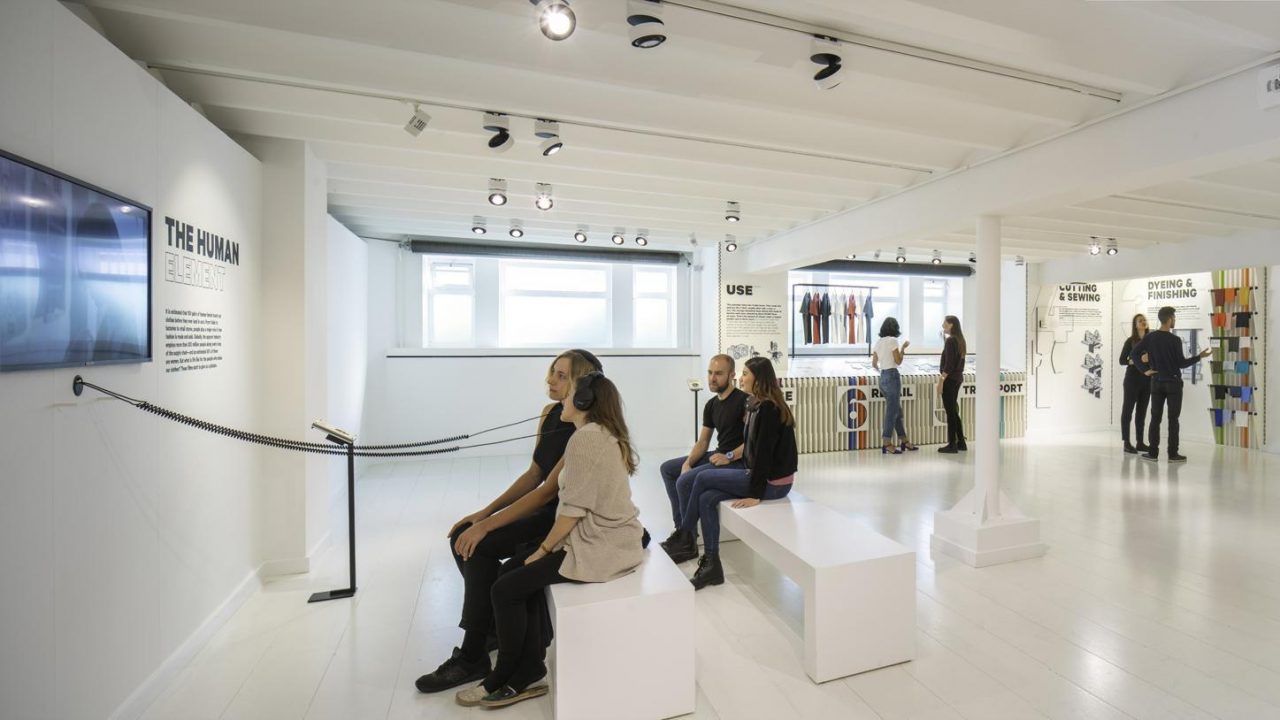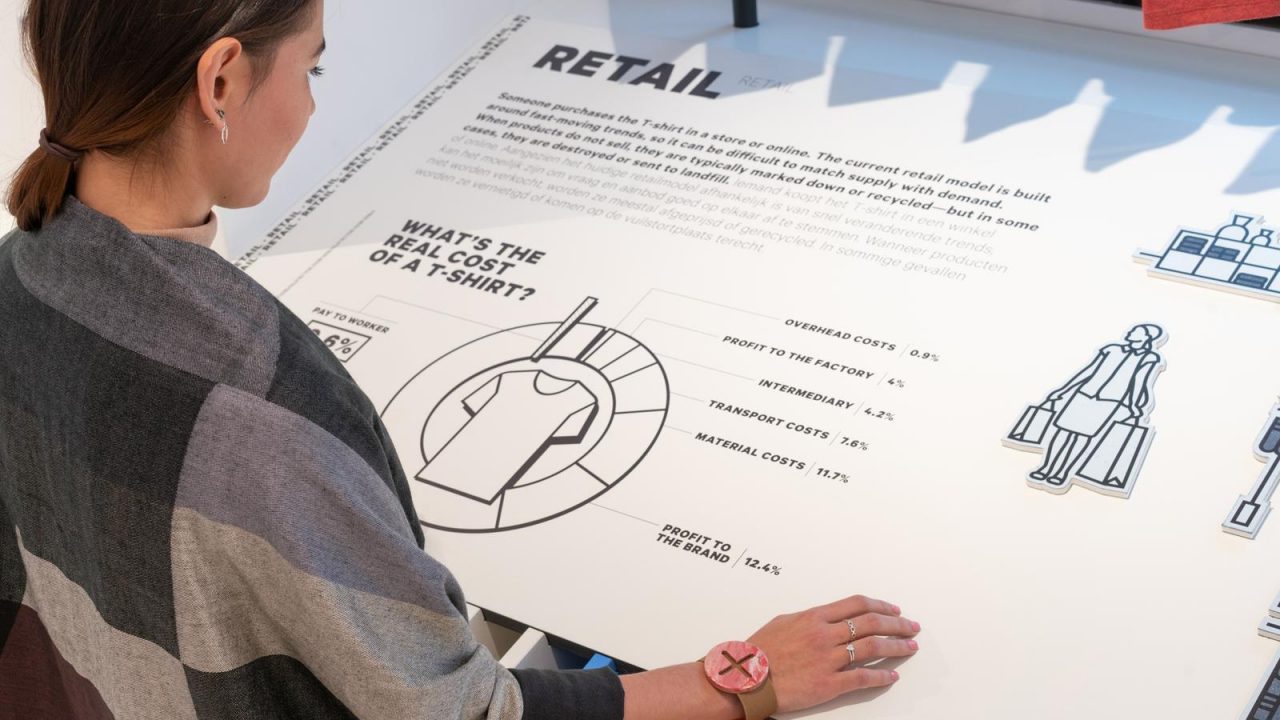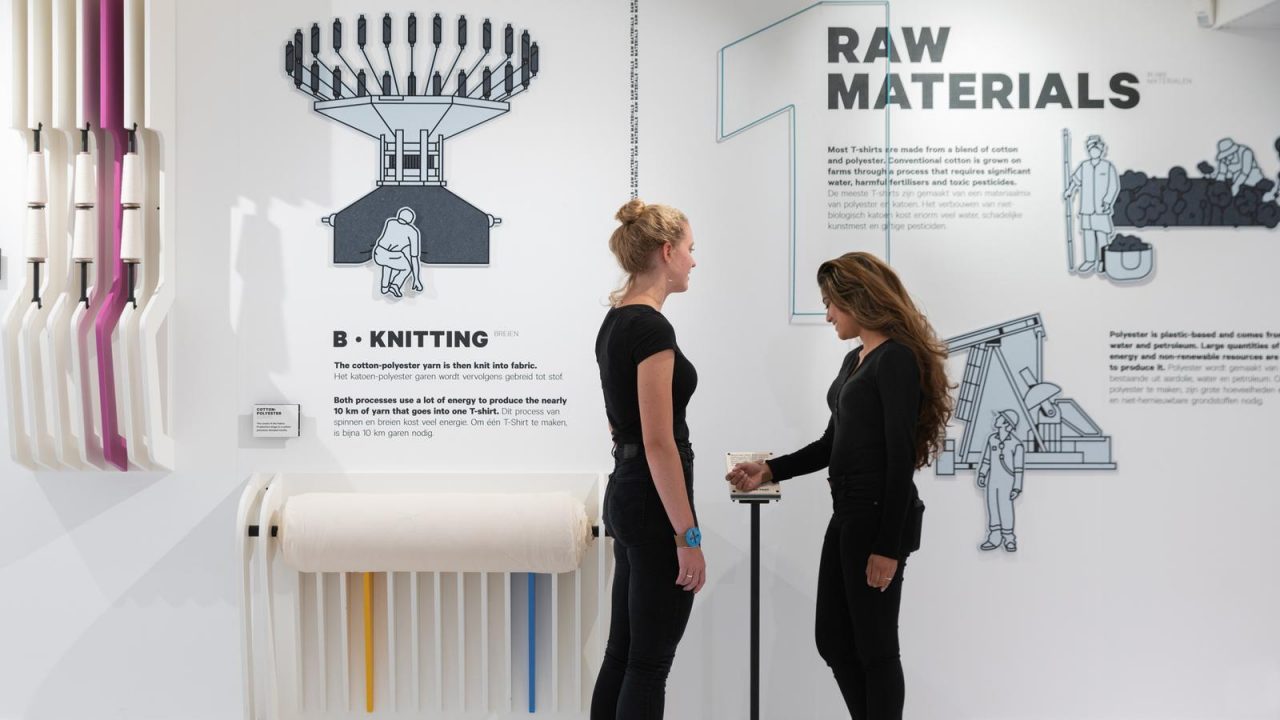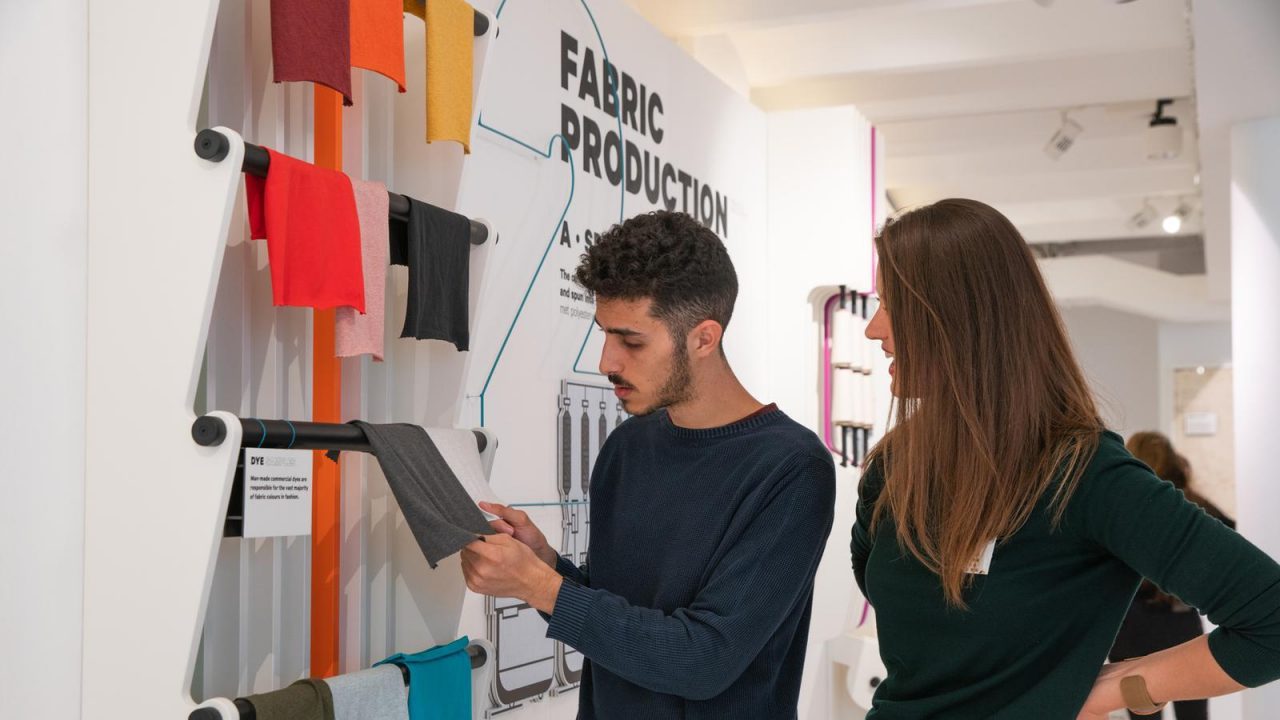 Discover the history and process of fashion
On the lower floor, visitors can learn about the history of the fashion industry, literally touch parts of the process from spools of fabric to uncleaned cotton, and learn about the human impact of the apparel industry, including the estimated 100 people who touch every garment we wear before it ever reaches our hands.