The Faith and Liberty Discovery Center
Faith and Liberty Discovery Center
The Faith and Liberty Discovery Center invites visitors of all backgrounds to discover the role of faith and liberty in establishing core American values and to discover what these values mean for themselves.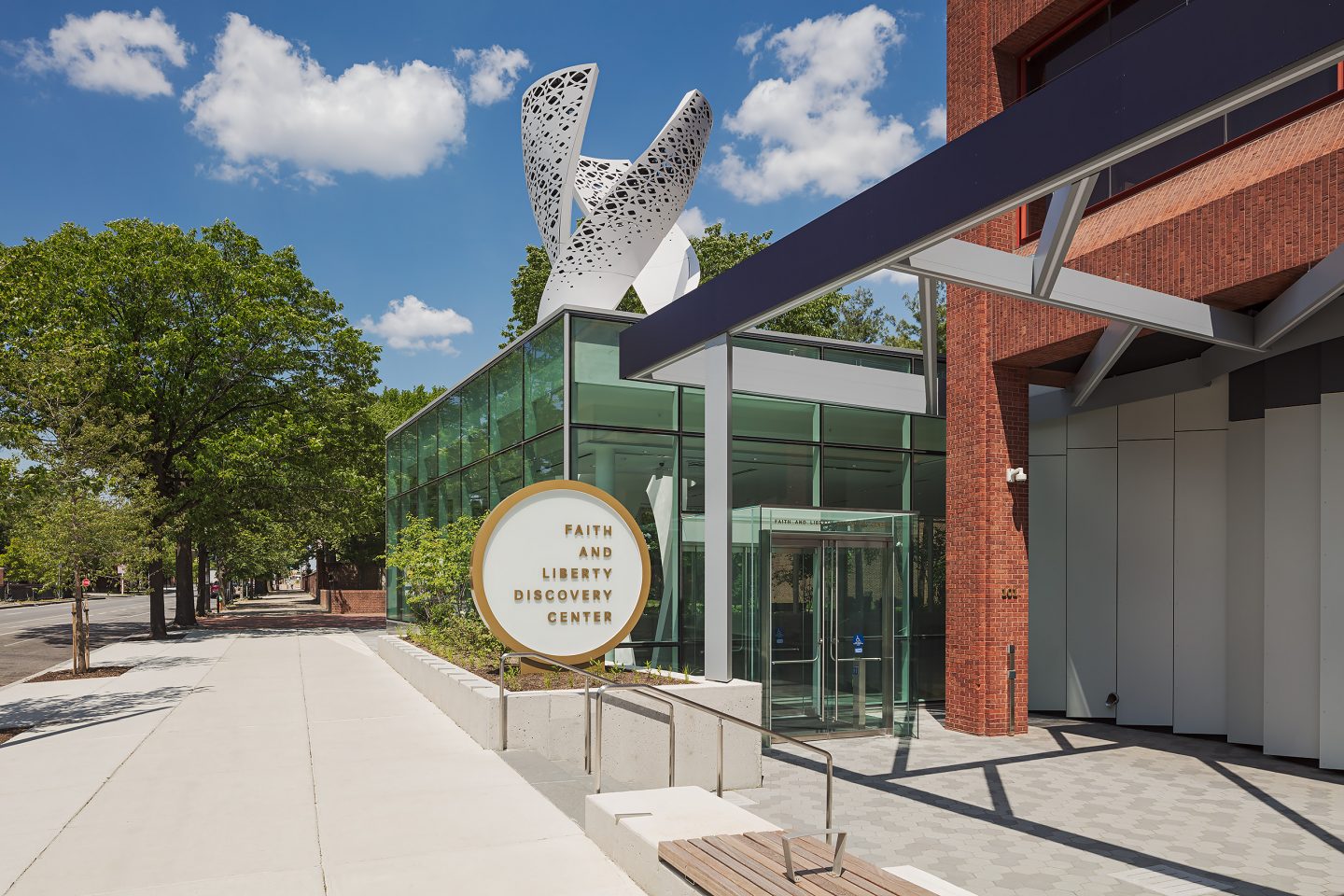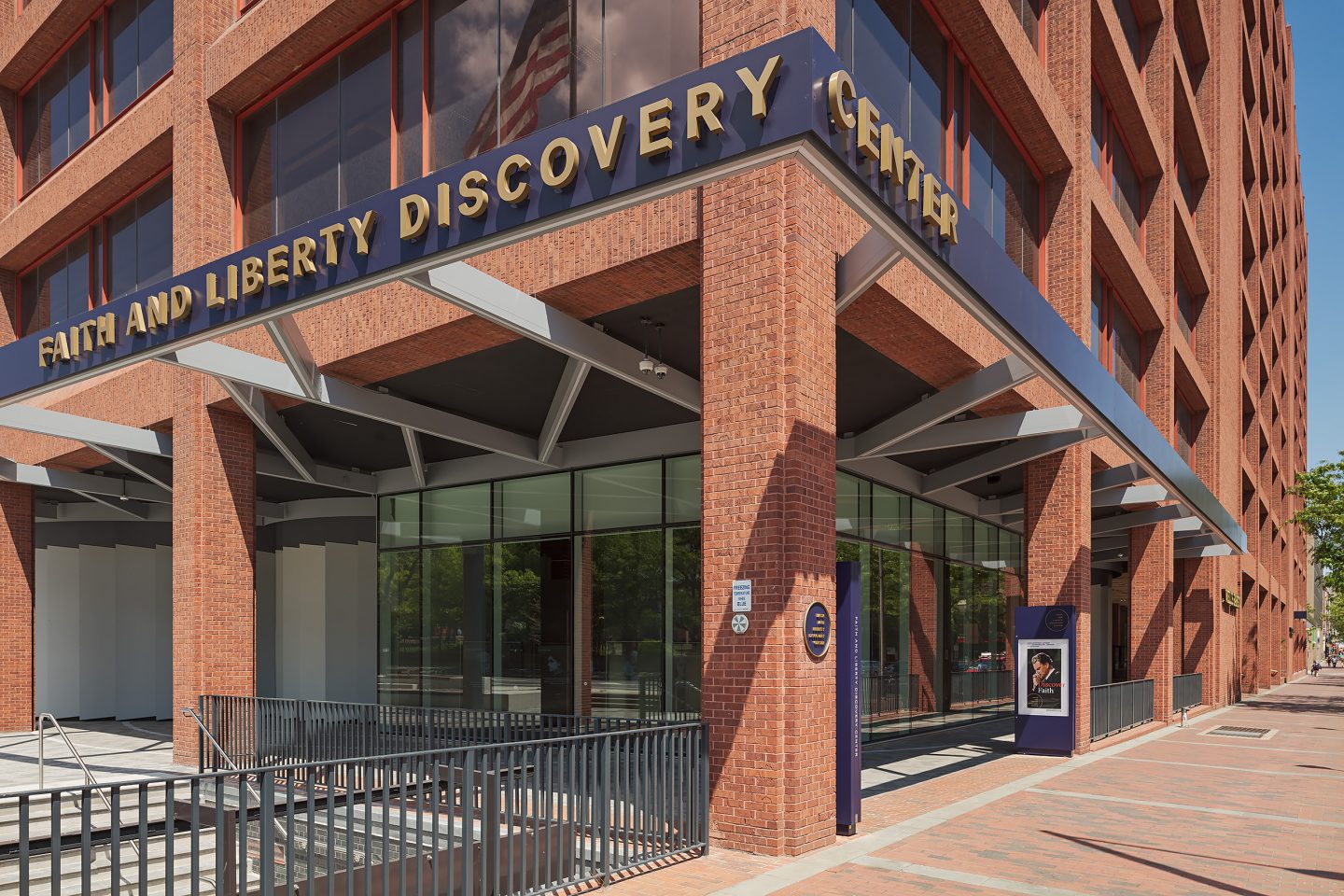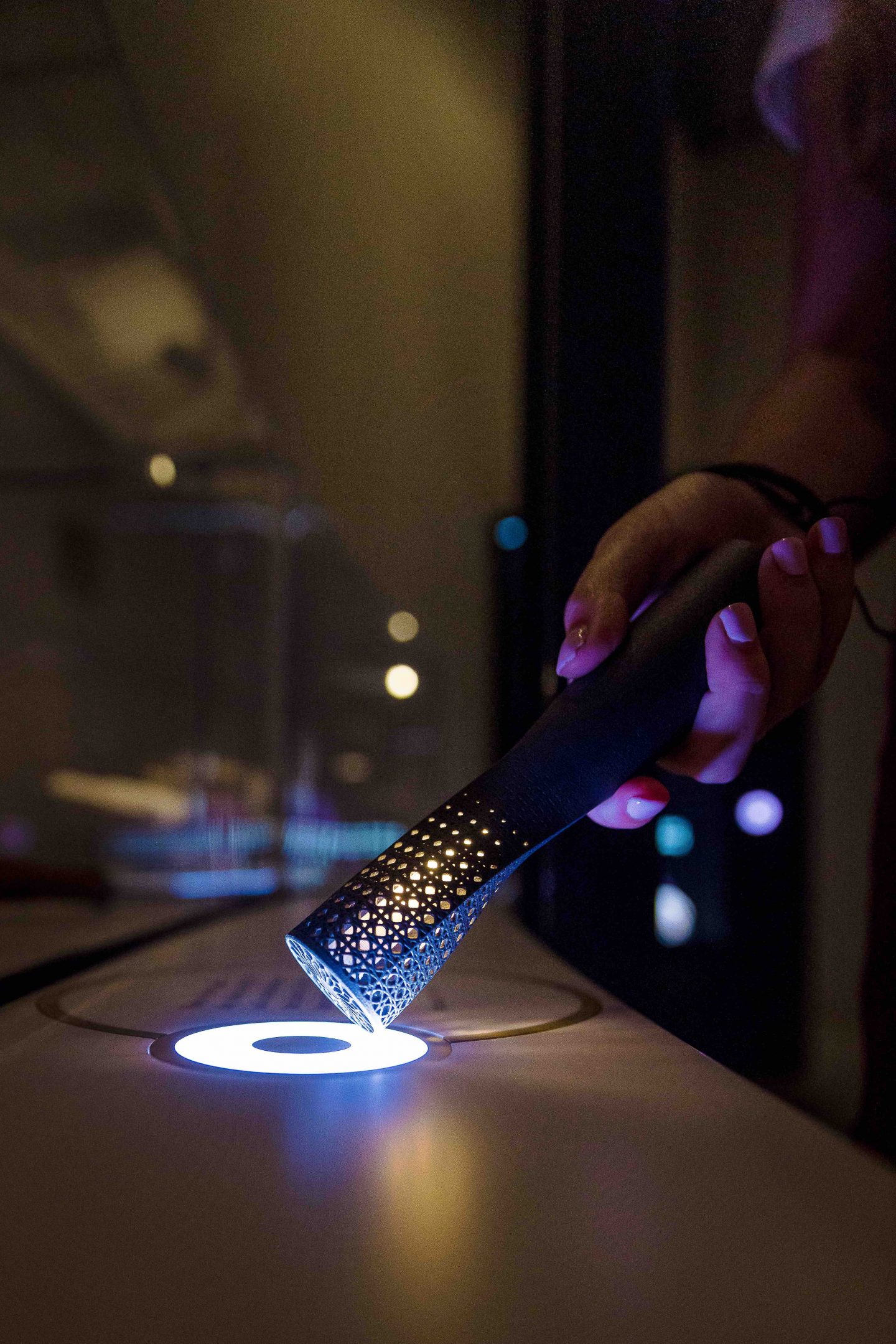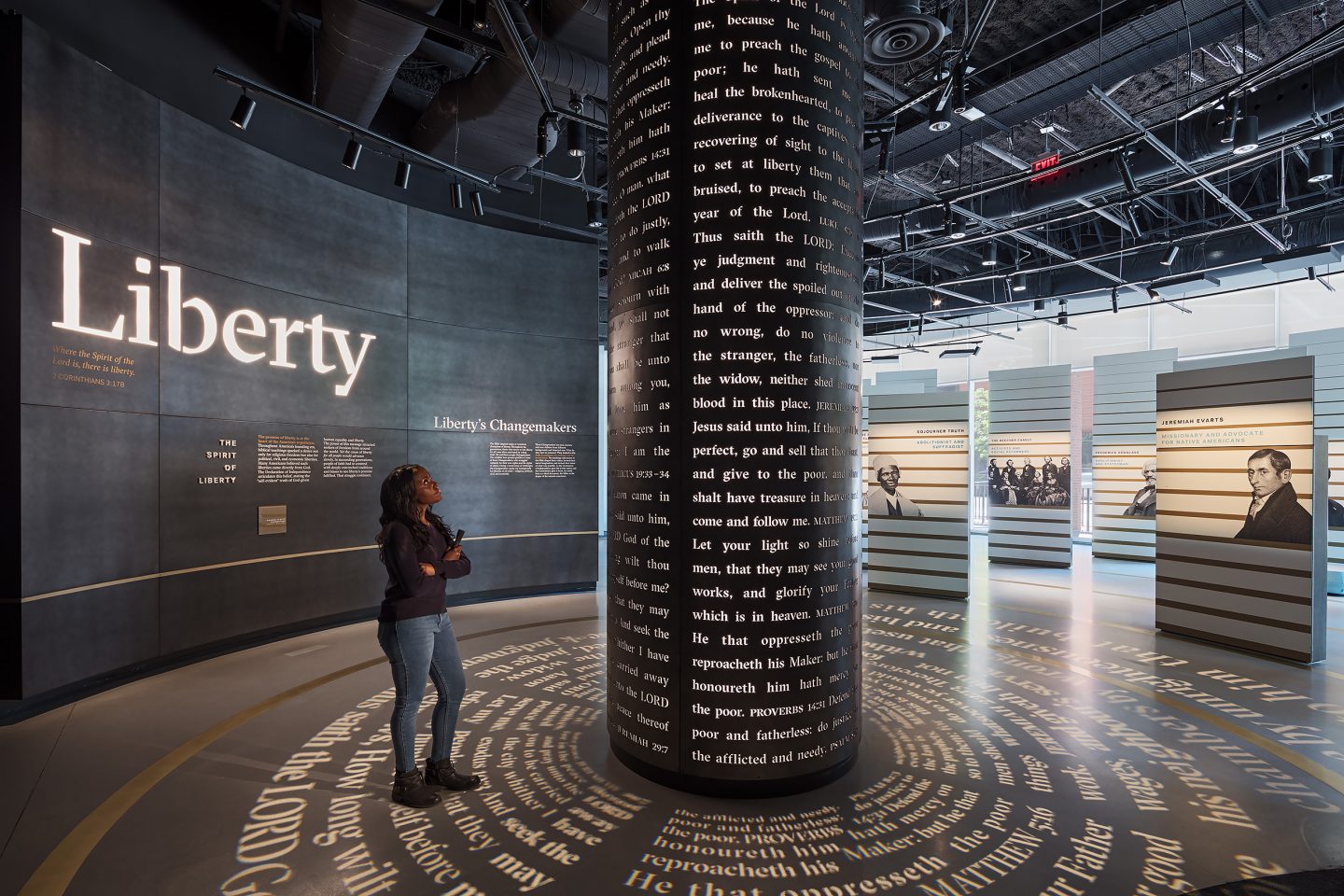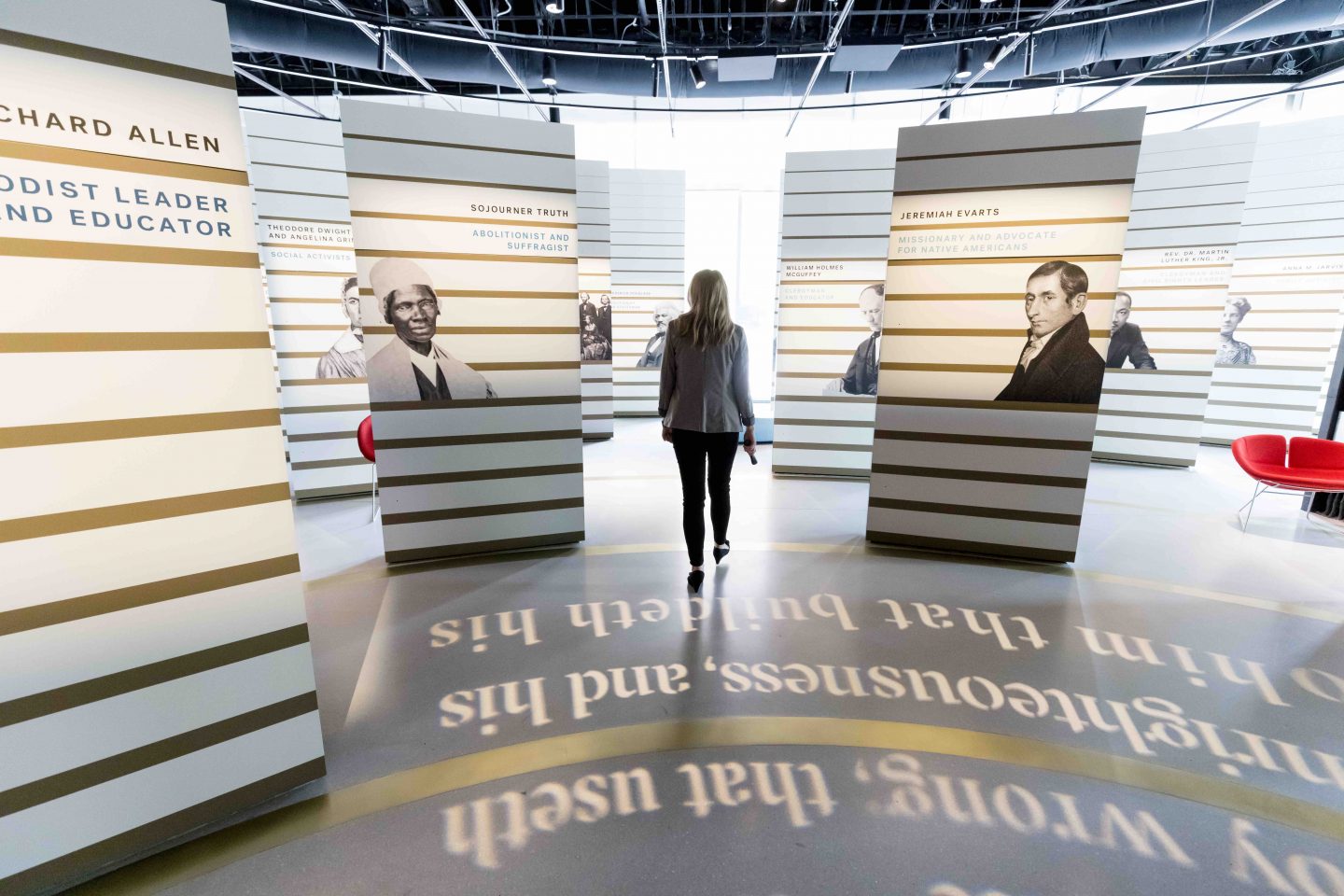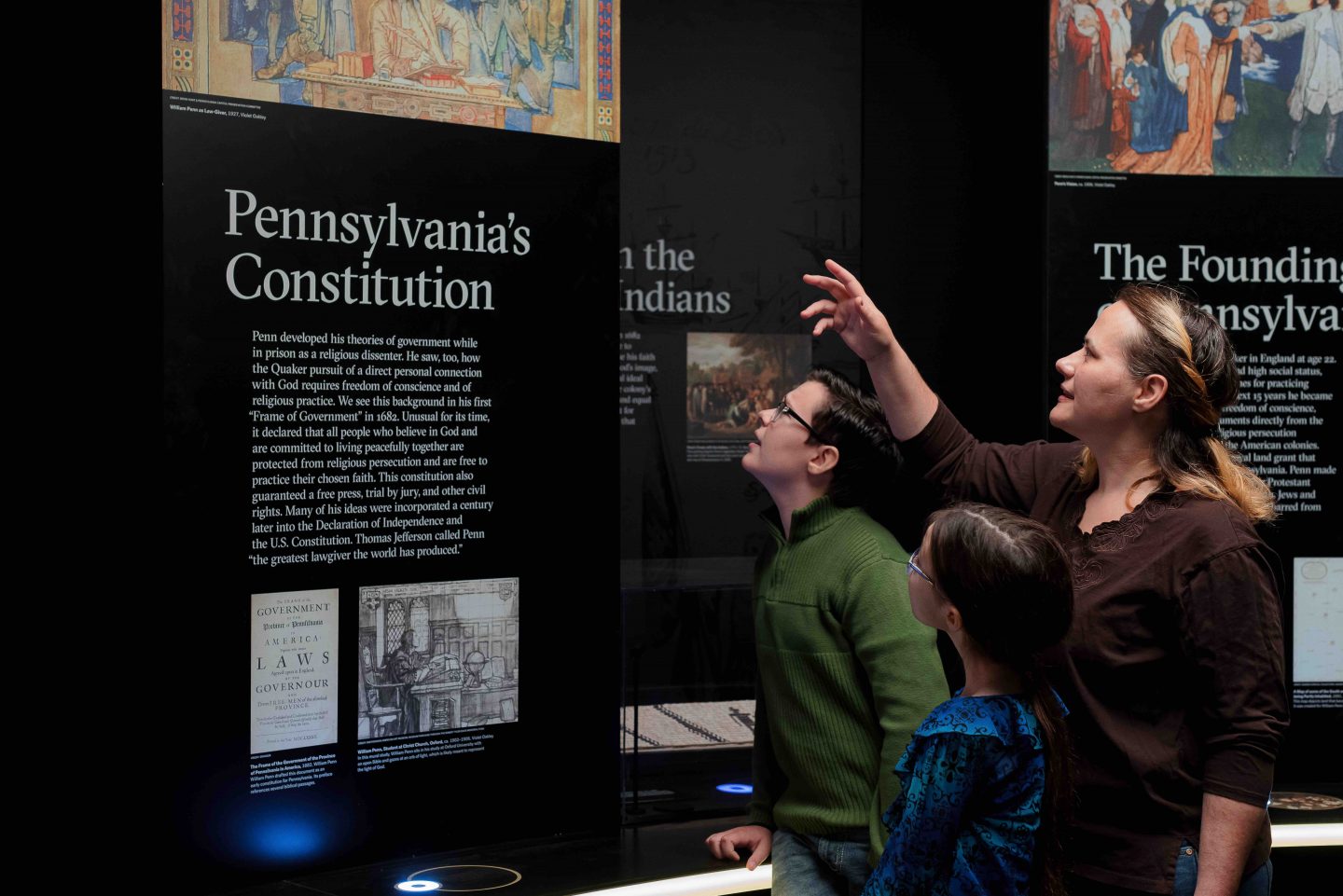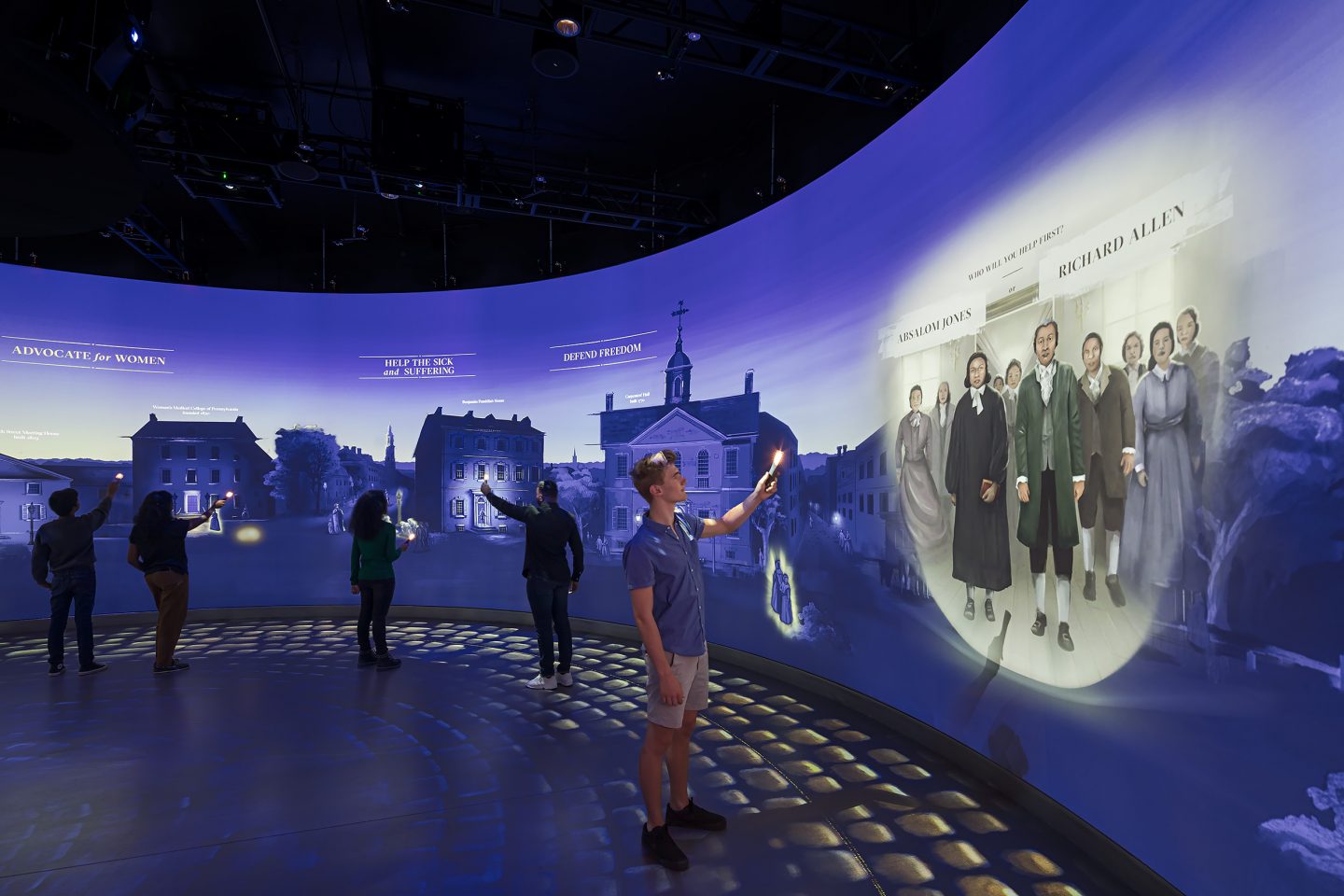 Overview
No matter who visitors are, where they're from, or what they believe, we hope that visitors to the Faith and Liberty Discovery center will find a piece of themselves in the story of America, from our founding through today. The early founders helped forge common American values like faith, liberty, justice, hope, unity and love that have shaped our country and formed us as a people. These same values have motivated some of our greatest cultural moments and political achievements from independence, to emancipation, to women's suffrage, and to civil rights.
Services
Master Planning, Exhibit Design, Content Development, Media Design, Media & Software Development
When the American Bible Society first planned, about six years ago, to put its Faith and Liberty Discovery Center at 5th and Market Streets, it realized what it meant to be located across the street from Independence Mall. The new museum about the religious roots of the nation triangulates itself in relation to the founding documents of American democracy.
NPR
The Details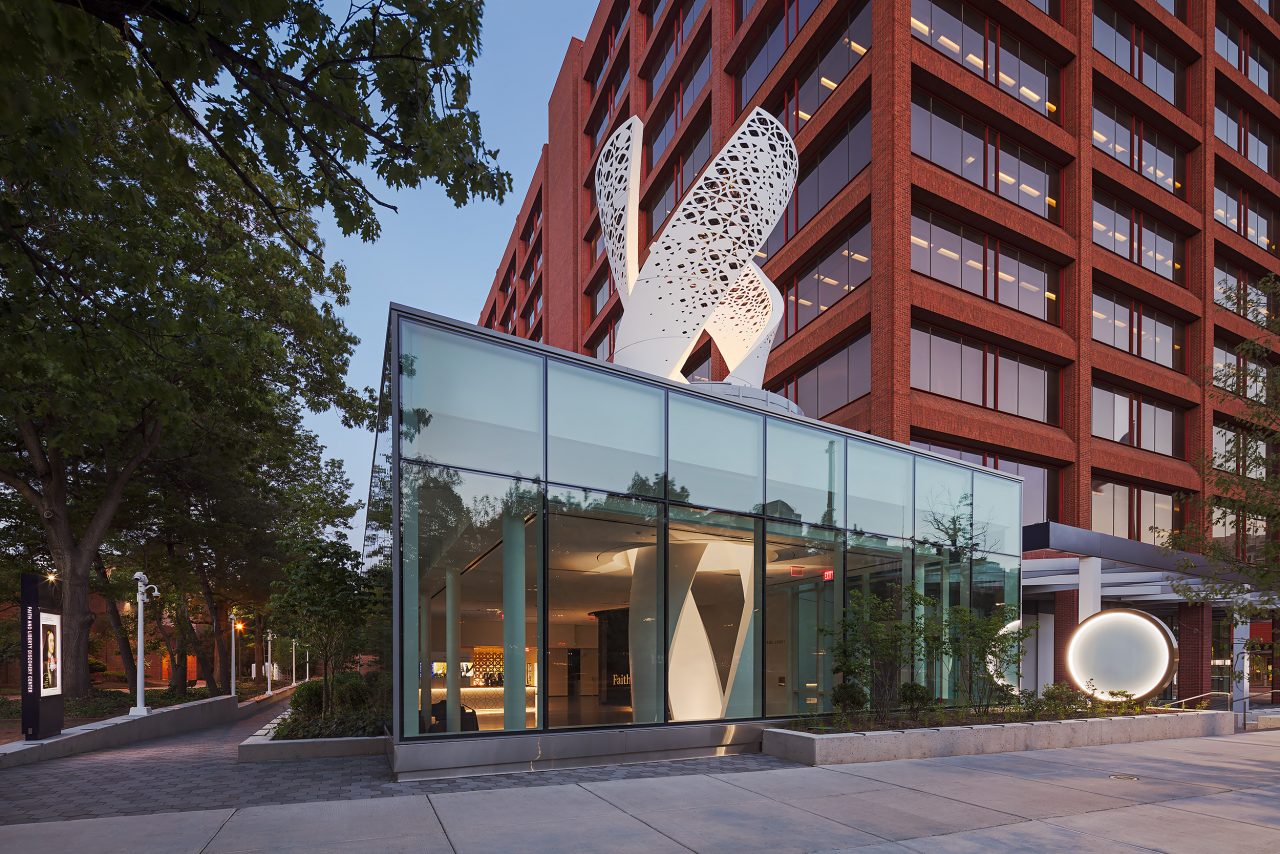 Iconic Sculpture Anchors Exterior
Approaching the Faith and Liberty Discovery Center from Independence Mall, passersby will see a sculpture that towers as a beacon of light—making a strong statement and
landmarking their destination. Visitors enter a lobby that is bright, clean, and spacious with core elements that reinforce the brand of the Discovery Center: the lobby sculpture and the institution's name prominently displayed along the south wall.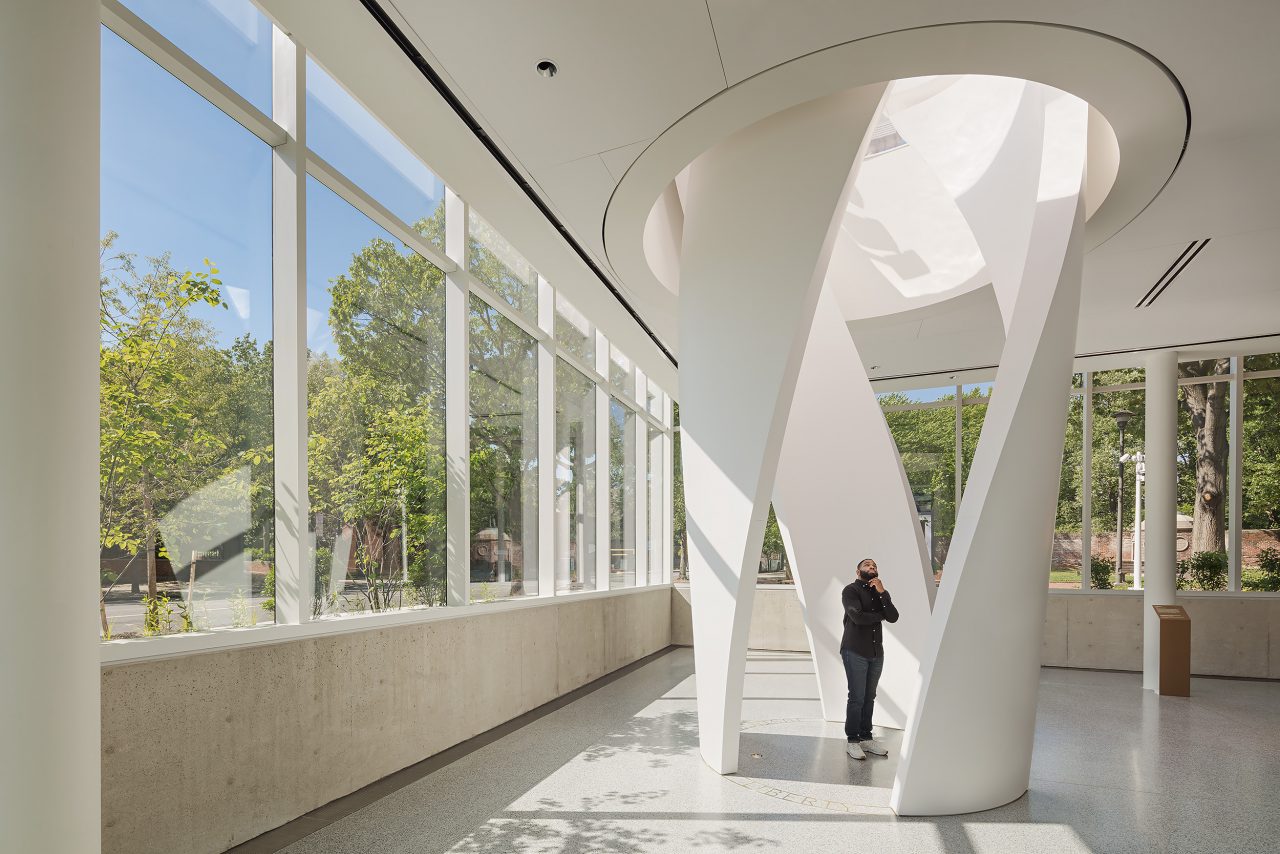 Liberty, Justice, and Faith
Inside the lobby, three words are etched into floor, representing the three pillars of the sculpture. "Liberty" faces the direction of the Declaration of Independence in Independence Hall; "Justice" faces the direction of the U.S. Constitution at the Constitution Center; and "Faith" faces the Bible at the entrance to the Center's own galleries.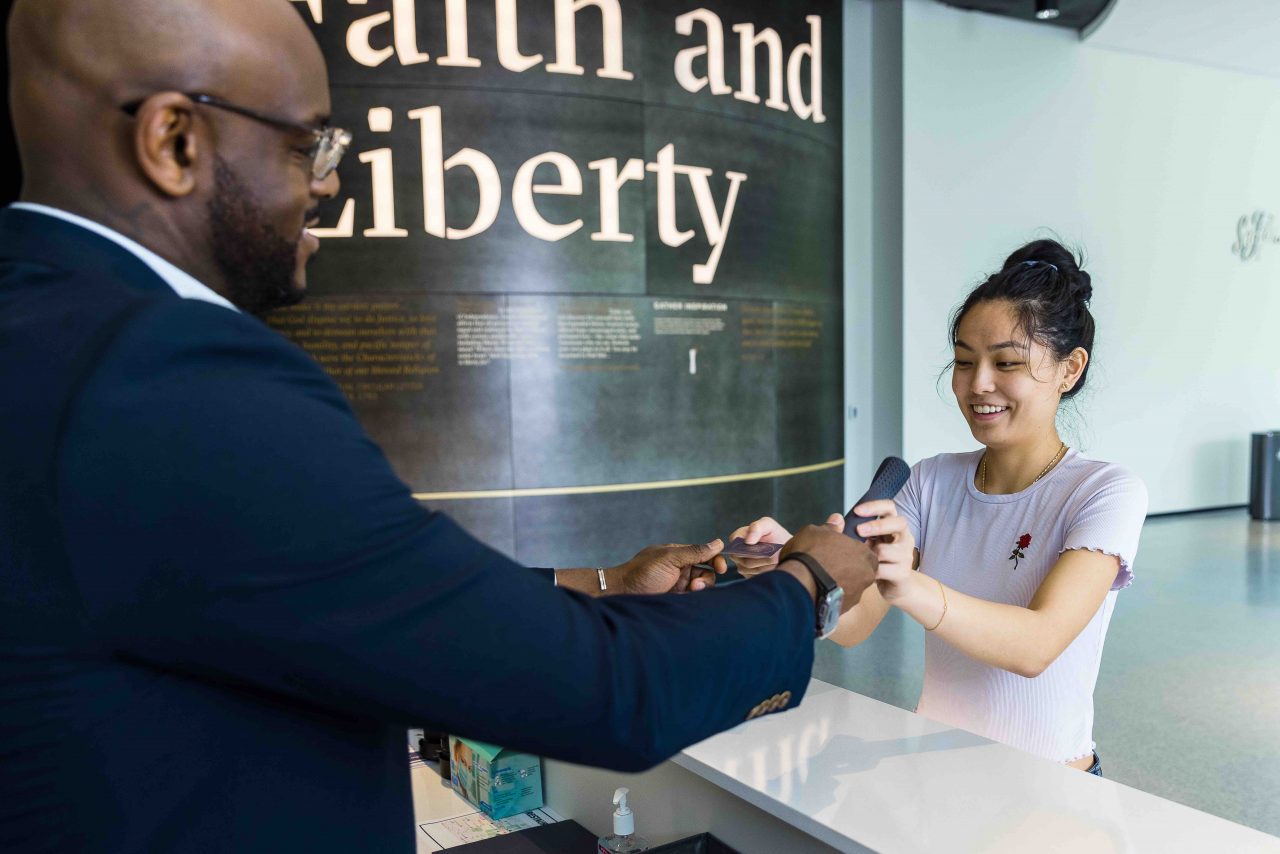 The Lamp
At the Admissions Desk, visitors begin their journey by receiving The Lamp, a smart device that reflects the mission and core metaphor of the institution — illumination. Visitors pick up their Lamp at the beginning of their journey and use it throughout the galleries to engage with exhibits in surprising ways and to collect particular content that inspires them. Visitors can access their collections post-visit, via an online portal on the website, to learn more and continue their relationship with the center.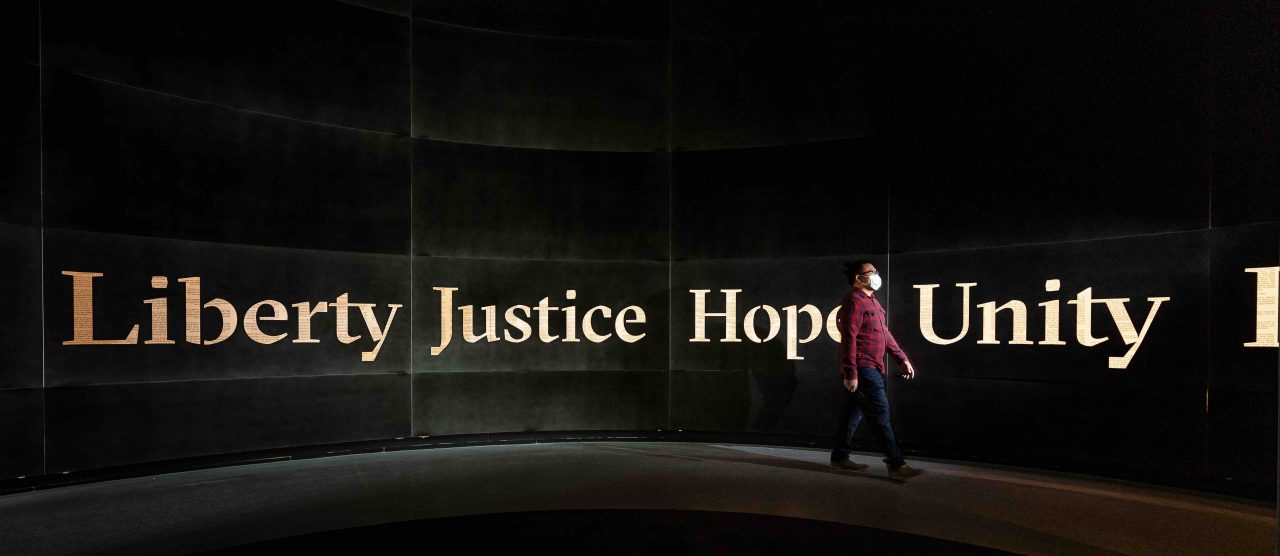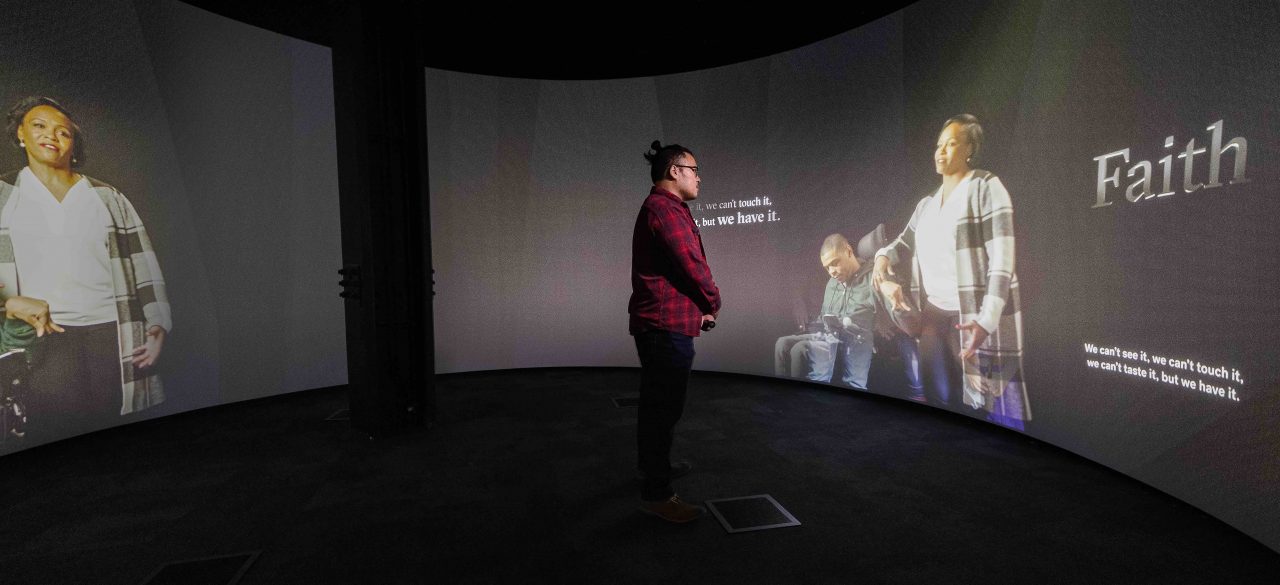 Welcome Gallery
In the Welcome Gallery, visitors encounter an audio visual experience where people of all ages and races answer key questions like "What do you value? What is faith?" and demonstrate how their values have resulted in actions in their lives.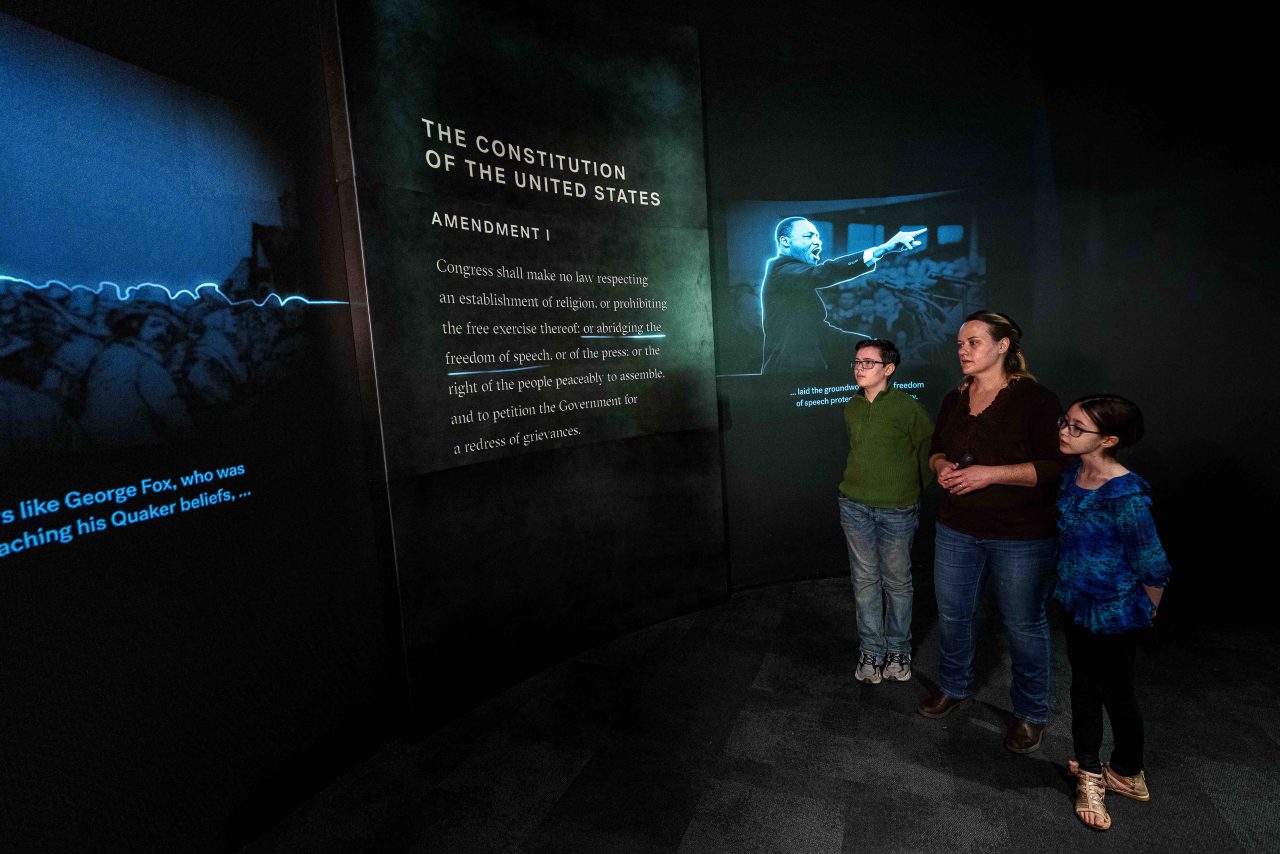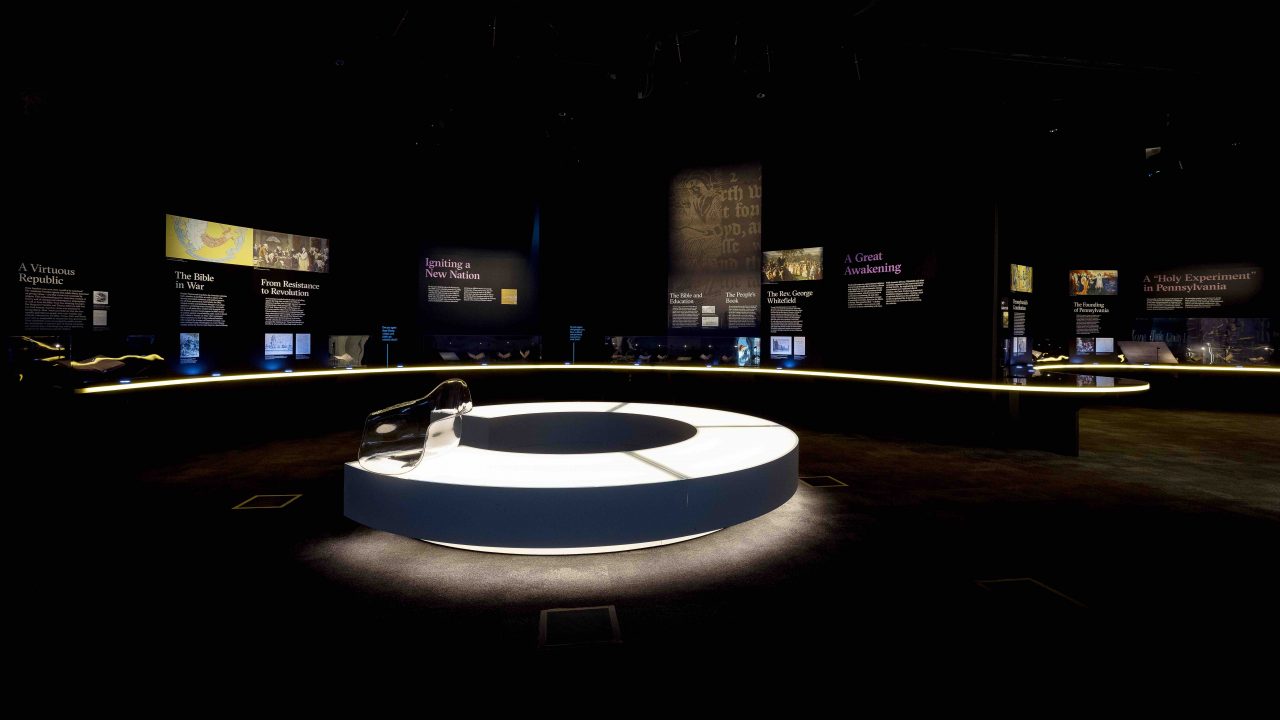 Freedom of Faith
Visitors proceed to Freedom of Faith, a gallery exploring the relationship between freedom and faith in early America: how faith informed early colonial governments and the revolution, and what is possible with freedom of conscience, thought, and religion. Text and graphics, artifacts, and three media programs are featured, including the Roots of Faith and Liberty film, which introduces visitors to key moments of Philadelphia's and America's past.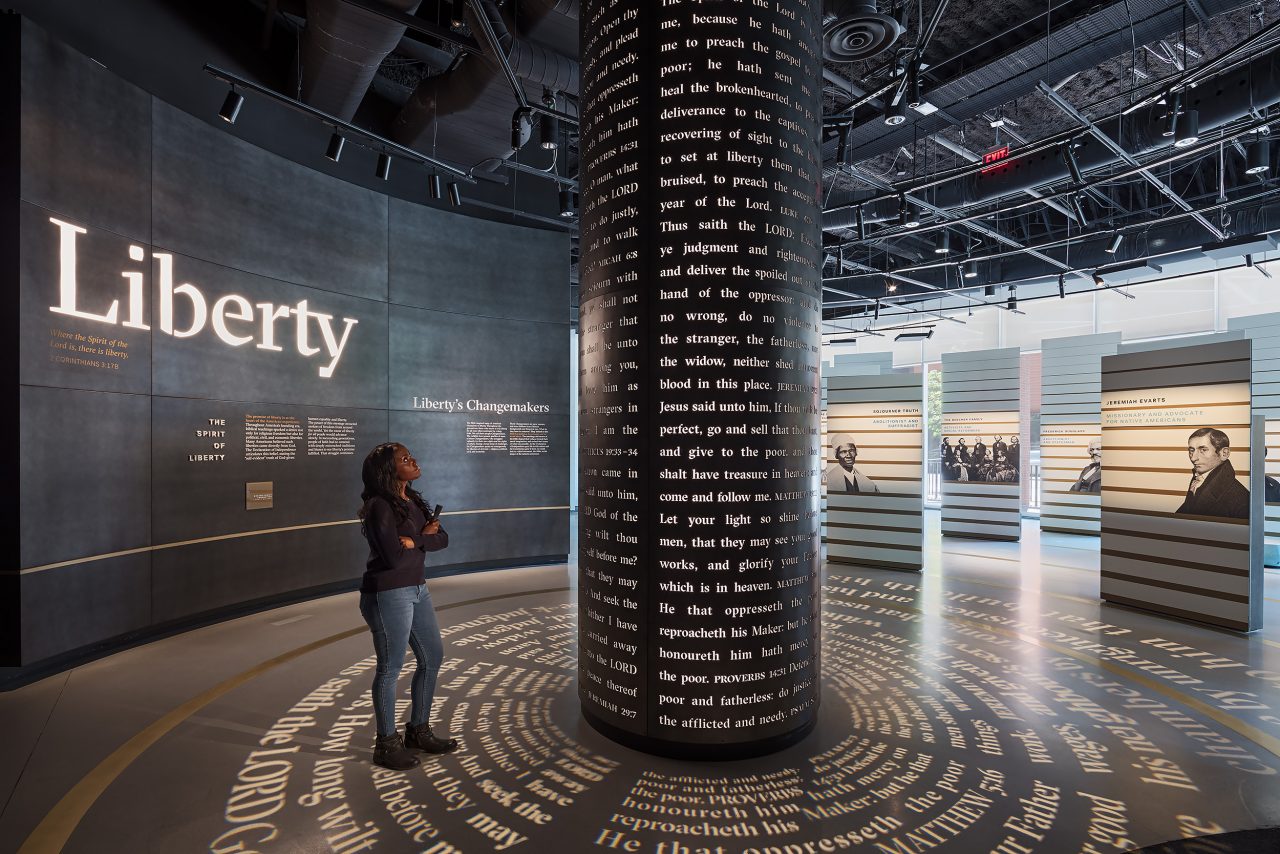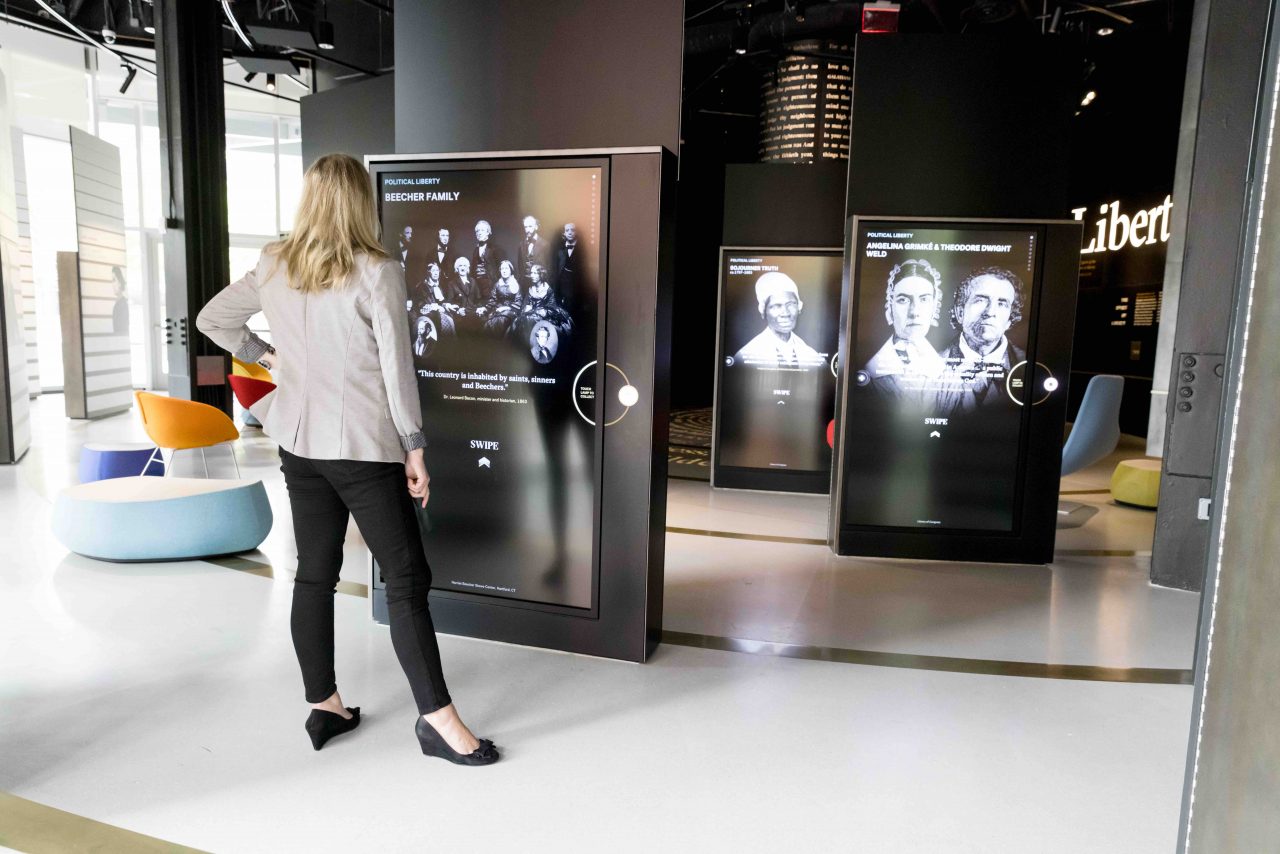 Liberty
The Liberty gallery highlights Changemakers like Frederick Douglass and Sojourner Truth, who took up the founders' vision, and drew insight and inspiration from the Bible to define, defend, and expand liberty in America.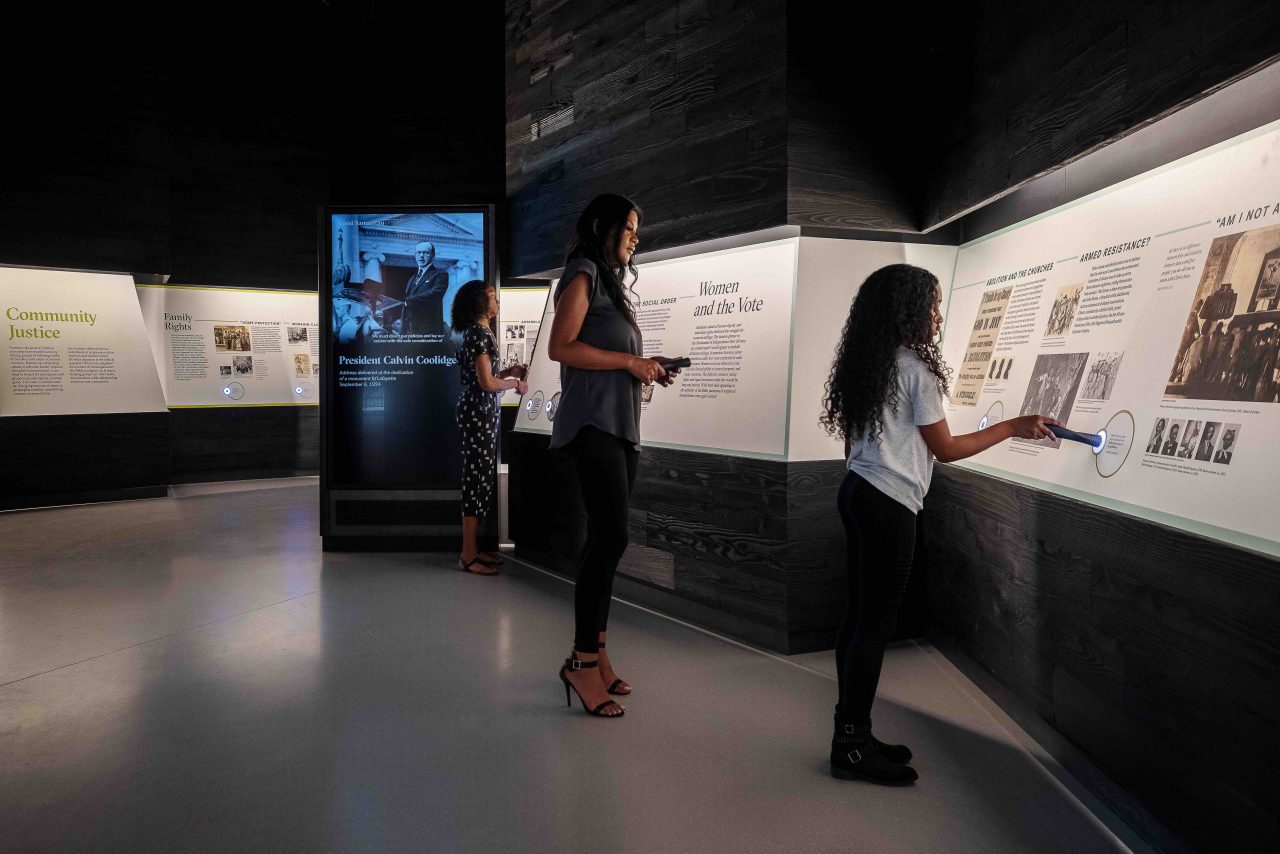 In the Justice gallery, visitors explore what happens when peoples' individual rights conflict, and learn how the Bible and America's promise of liberty helped to guide people towards knowing what is just. They leave with an understanding that the struggle to realize America's founding ideals is not linear or binary, and that conflicts over what is just are core to past and present struggles in America.
Justice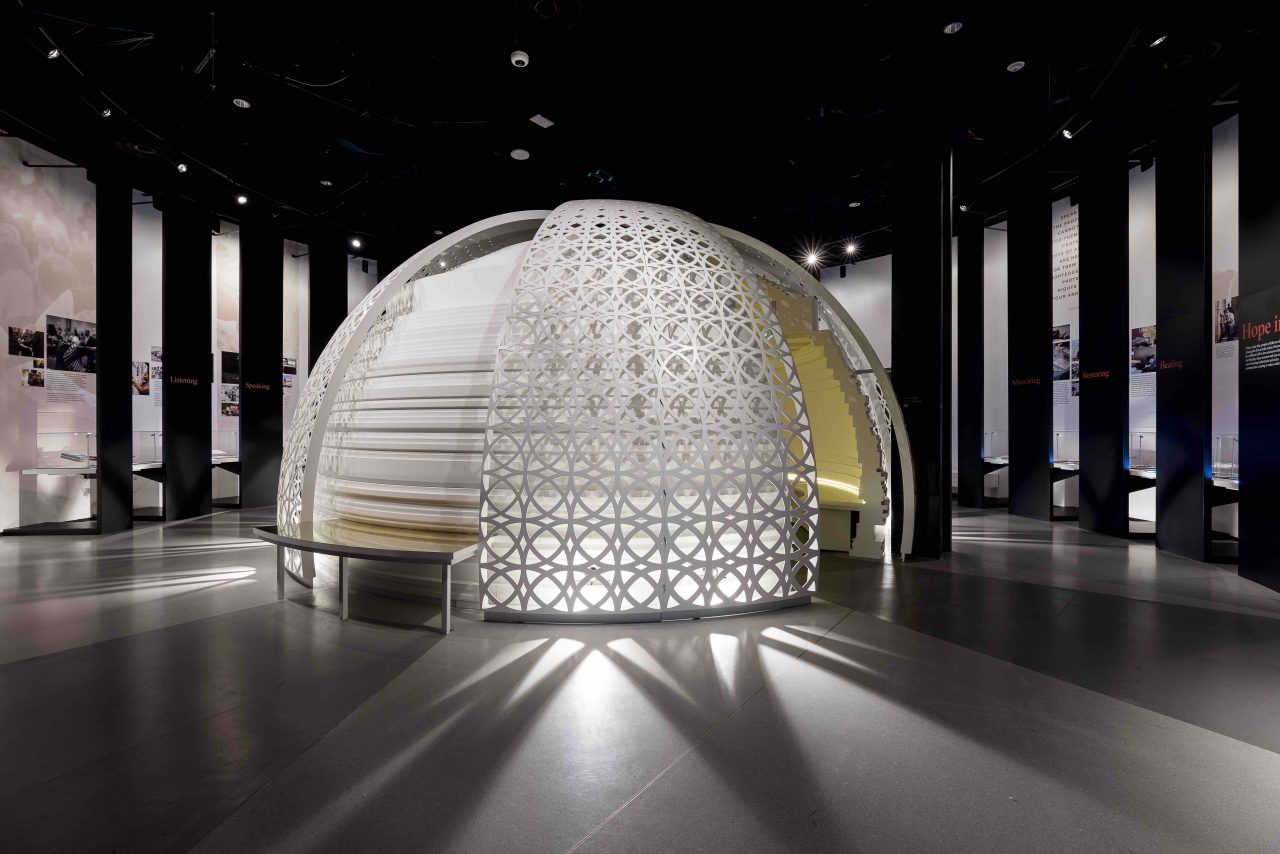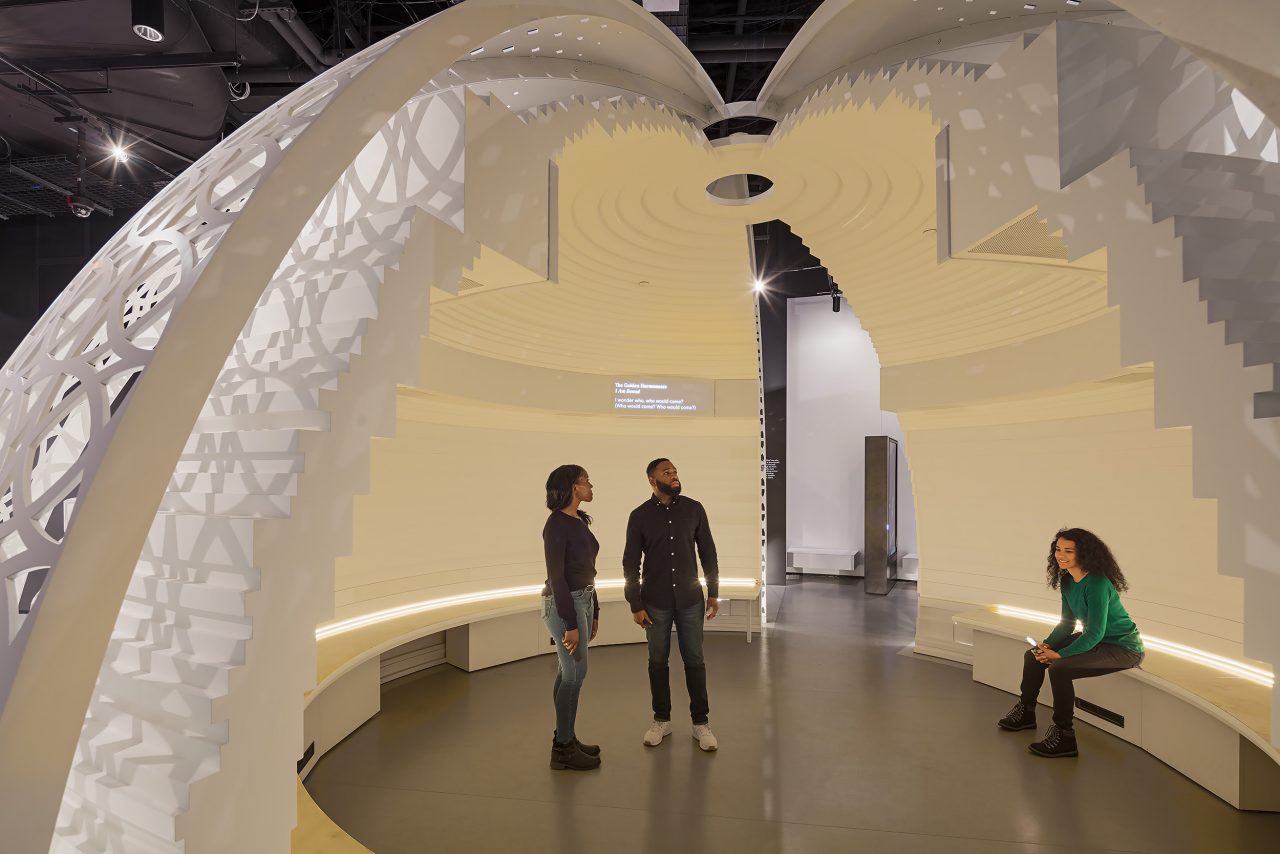 Hope
In the Hope gallery, visitors can encounter biblically-inspired music ranging from gospel to bluegrass, encounter a variety of objects and artifacts they can save to their digital collection using their Lamp, and hear from everyday people on life-sized digital totems sharing their stories of healing, messages of hope, and the many ways that faith can provide comfort in times of crisis.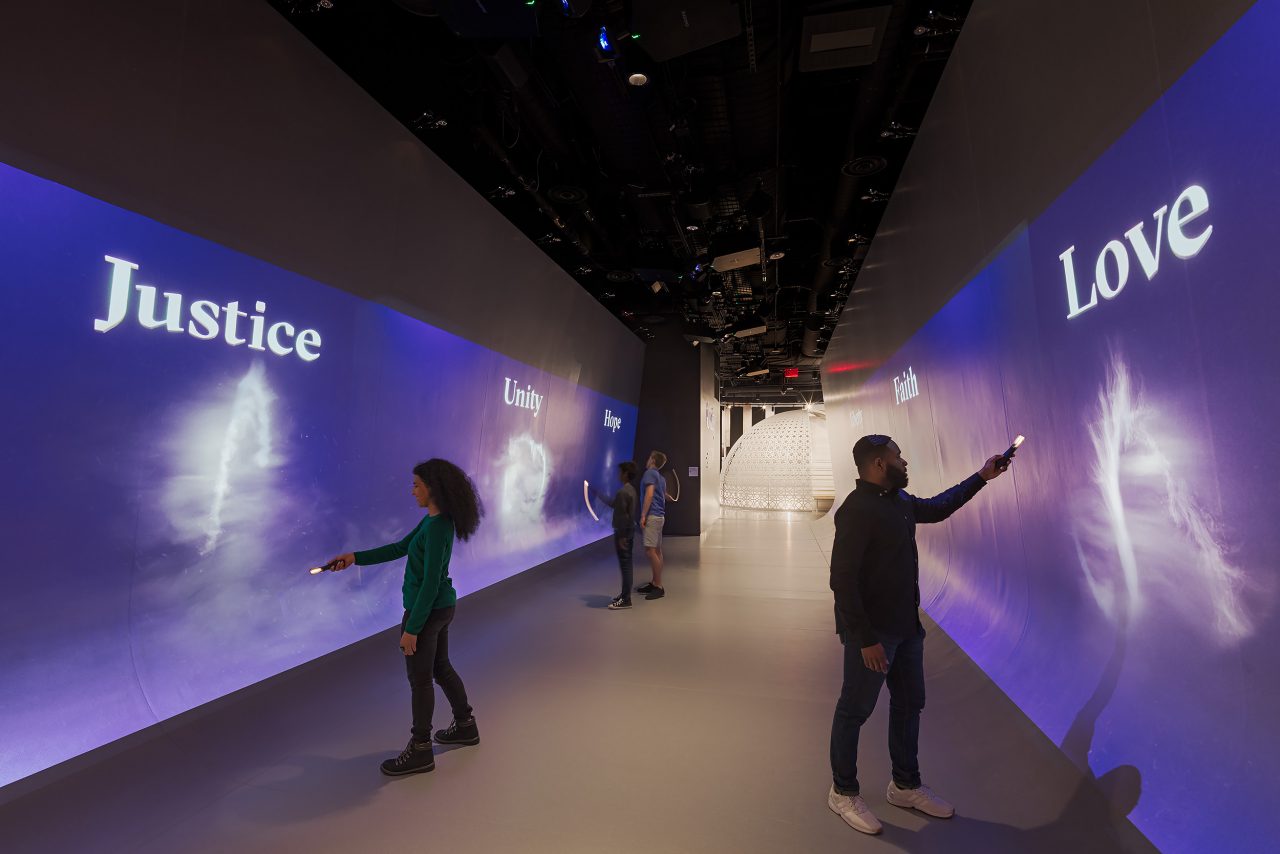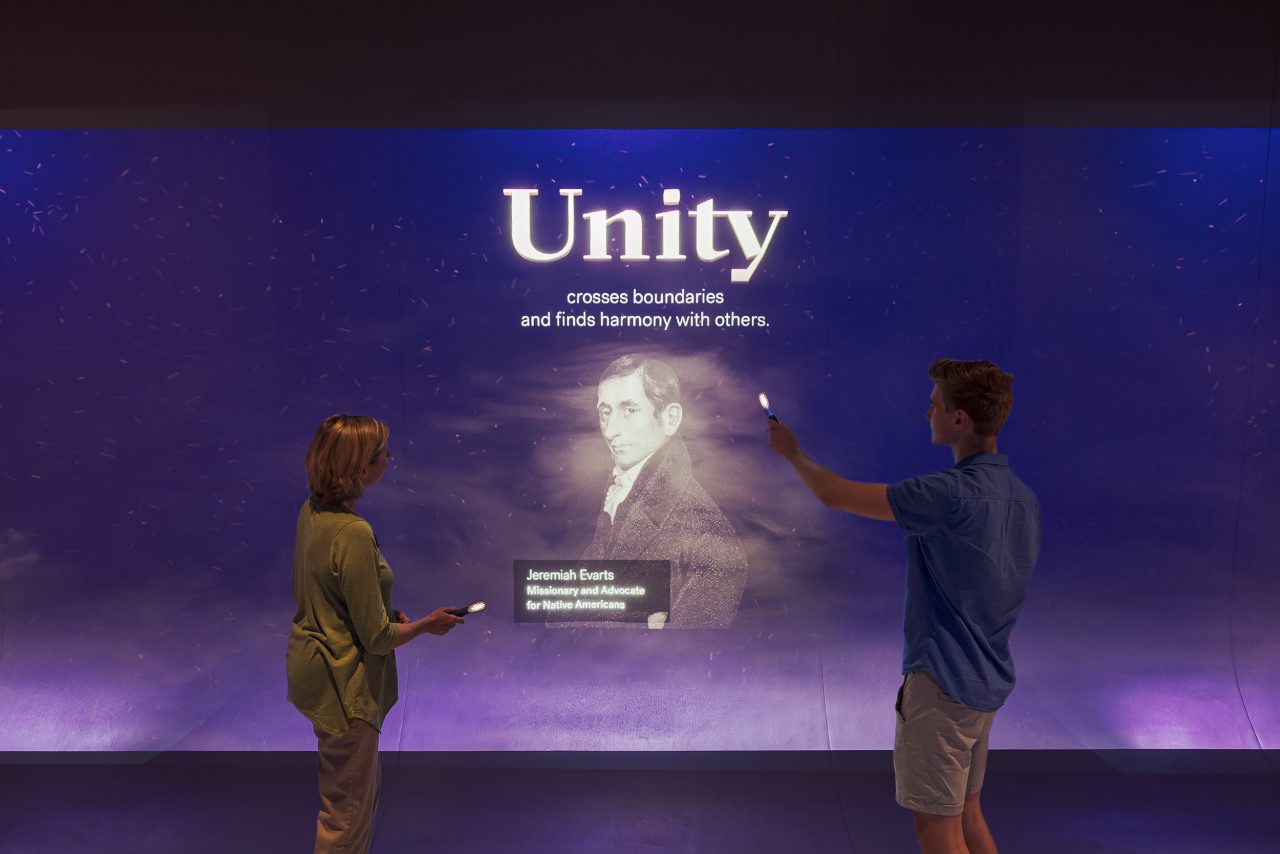 Unity
The Unity Gallery that follows is a fun, insightful, and uniting experience where visitors see the sum of their unique choices made throughout their journey and compare how their choices relate to others.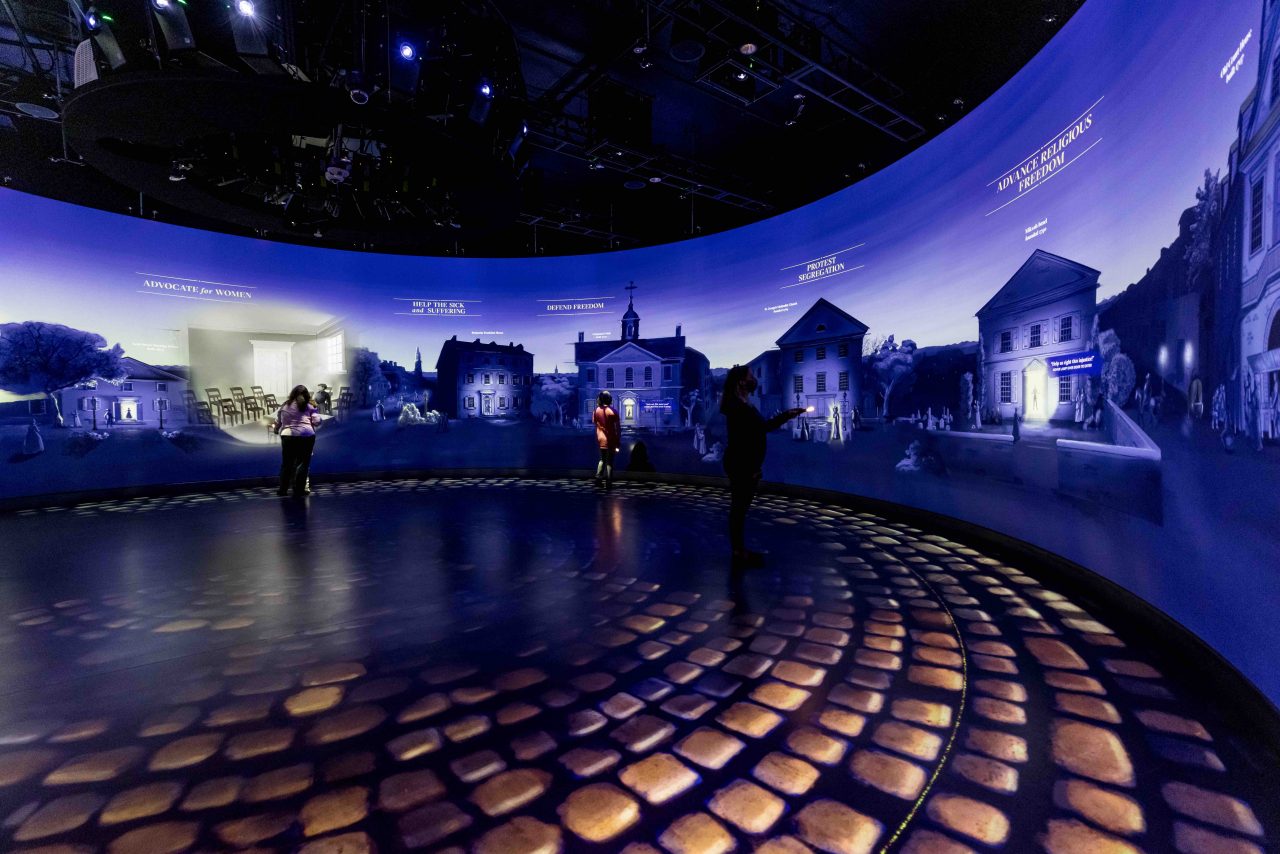 Liberty's Light
Finally, visitors enter Liberty's Light, a 360-degree immersive theater where visitors can use their lamp to unlock content and make choices. The gallery focuses particularly on the story of William Penn's founding vision for Philadelphia, modeled after a desire to protect religious liberty and freedom of conscience.