City Pulse
One World Observatory at 1 WTC
Human storytellers and magical technology combine for an unforgettable experience 1,776 feet in the air
Overview
The City Pulse ring is led by ambassadors, but driven by visitors. Using gesture control and custom software, visitors can explore over 100 personally-relevant stories and destinations.
Partners
Legends, NowArchival, The Hettema Group
Services
Experience Design, Media Design, Media & Software Development
"City Pulse becomes a literal frame around human storytelling, formalizing an improvised conversation through media."
Fast Company
The Details
When we were asked to create a technology-based tour for the observatory at One World Trade Center, we knew the spectacular view had to take center stage. How could we incorporate technology into such a visceral experience? It had to be minimal yet aesthetically powerful, and driven by a human storyteller who could perform unencumbered.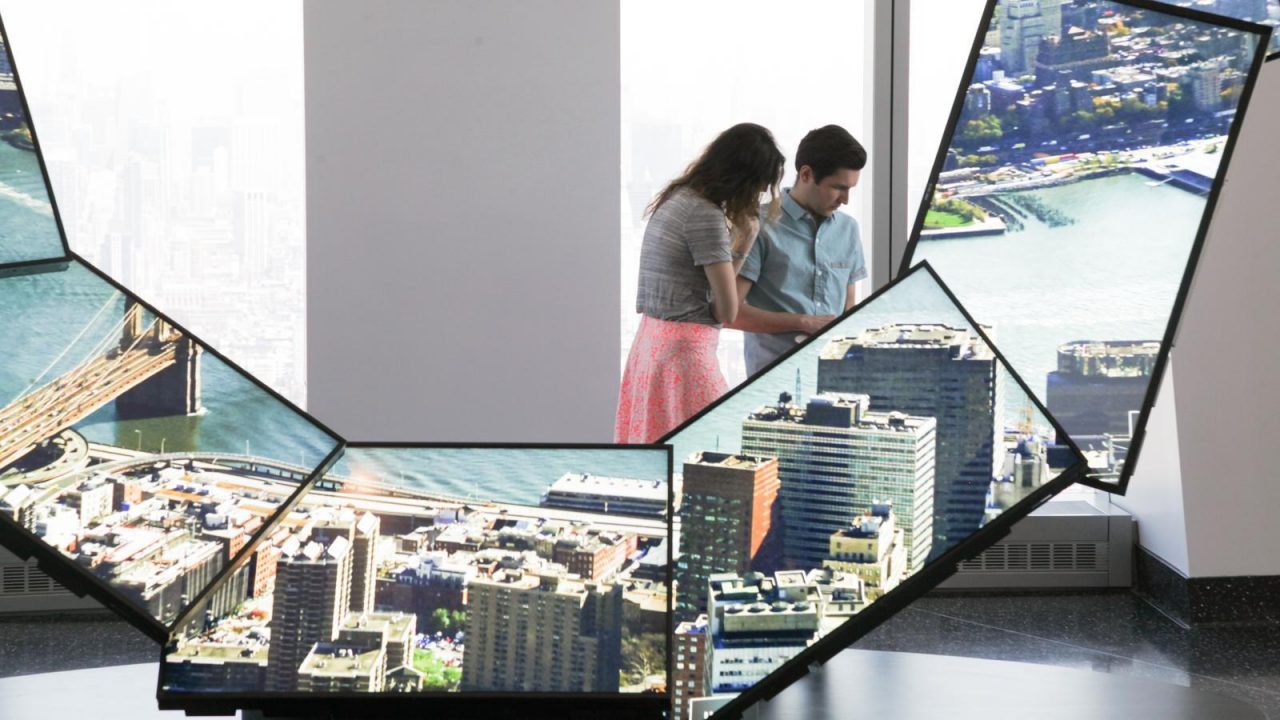 Don't block the view
Preserving the view from One World Observatory was a top priority, we needed to take advantage of the environment. Our goal was to design a solution that didn't block sightlines. Instead, we complimented the view of One World Observatory with a site of our own: the 14' City Pulse rings, an interactive concierge on top of the world.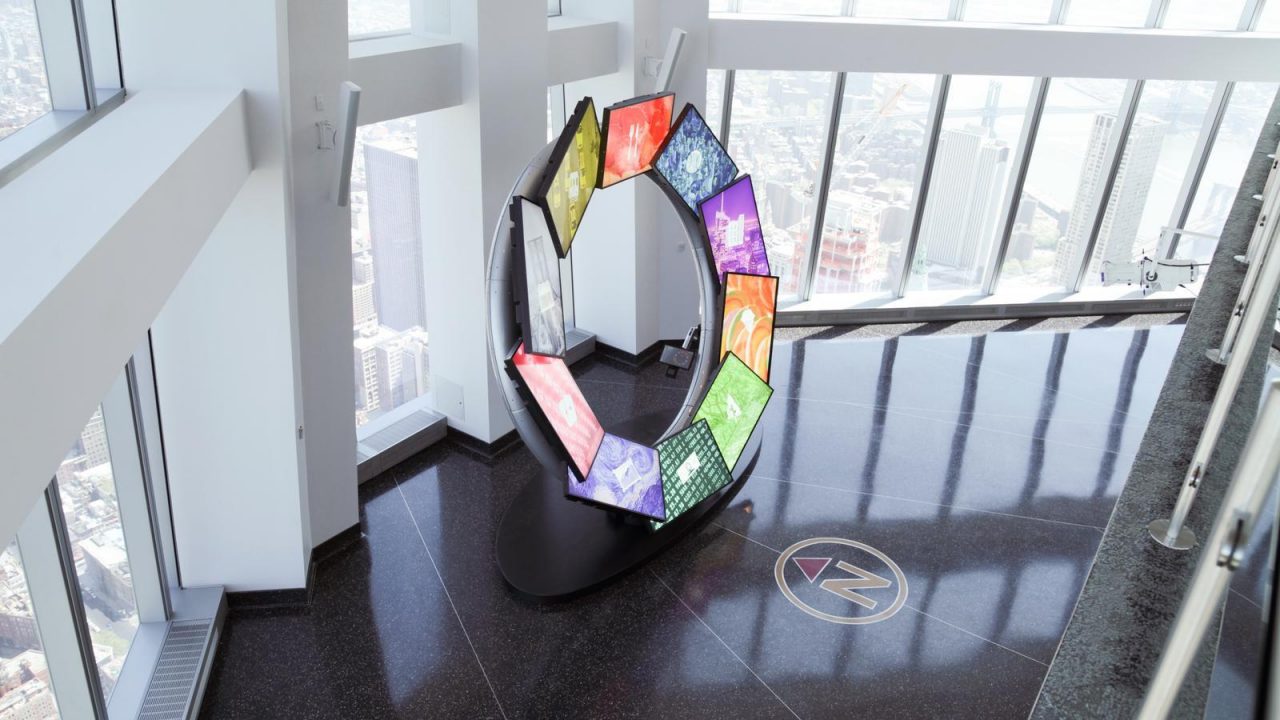 Driven by storytellers
We put the City Pulse rings in the hands of professional actors and comedians, who helped us mold the tour experience. Extensive user testing helped us equip performers with an intuitive system of gesture controls.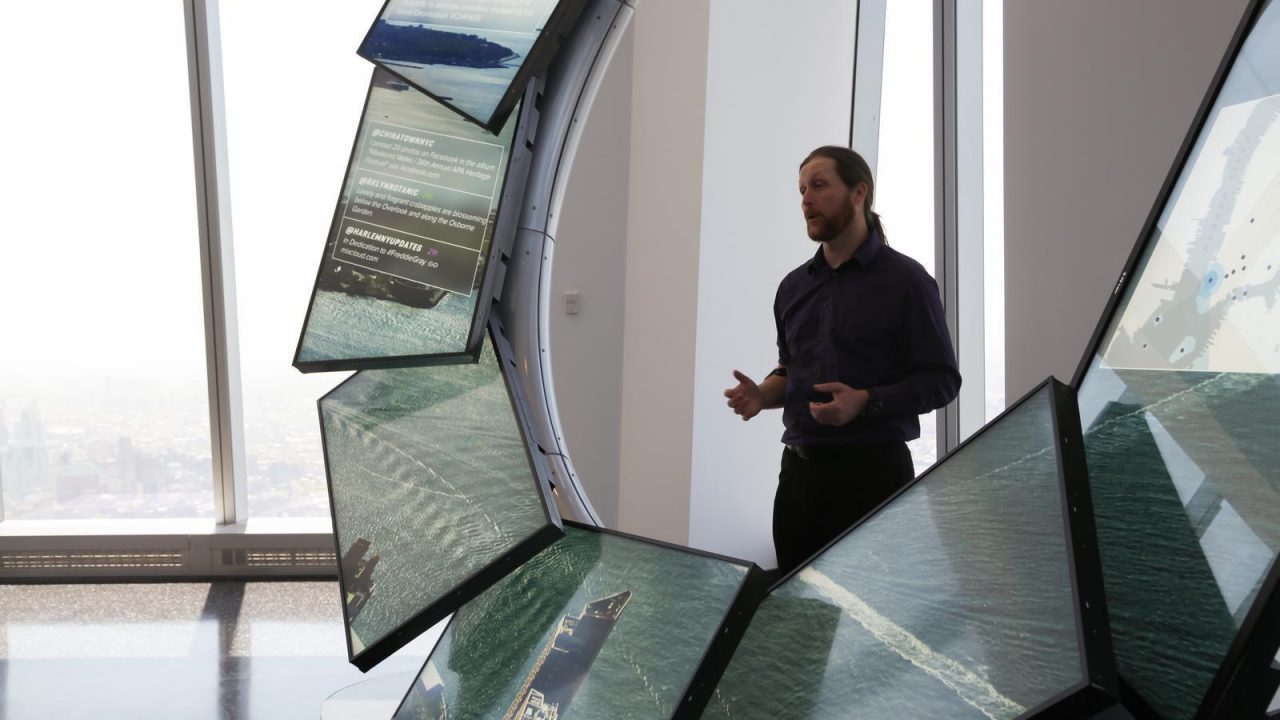 The tourguides of the future
City Pulse enhances the ability of tour guides to capture visitors' attention and imagination. Our aim was to put fine-tuned gesture control, alluring content, and an array of 10 interlocking displays at the disposal of a performer. It makes us wonder: what other tools could tour guides of the future have at their disposal?