Keeping the World in Motion
Timken
A cinematic experience for the home of America's greatest industrial engineers.
Overview
Timken's high-performance engineering keeps the world in motion. Our interactive headquarters showcases how they get it done through stories of fantastic engineering feats, making visible the invisible.
Partners
Davis Brand Capital, Zenith Systems, Gensler, CEI
Services
Art Direction and Graphic Design, Motion Graphics, Software Development
The Details
Our immersive product showroom gives Timken tour guides the ability to give visitors an incredible, customized look at the engineering behind each expertly-crafted product. Timken's signature bearings and power transmission products are shown in an "exploded" 3D-rendering that highlights each component's key features and benefits.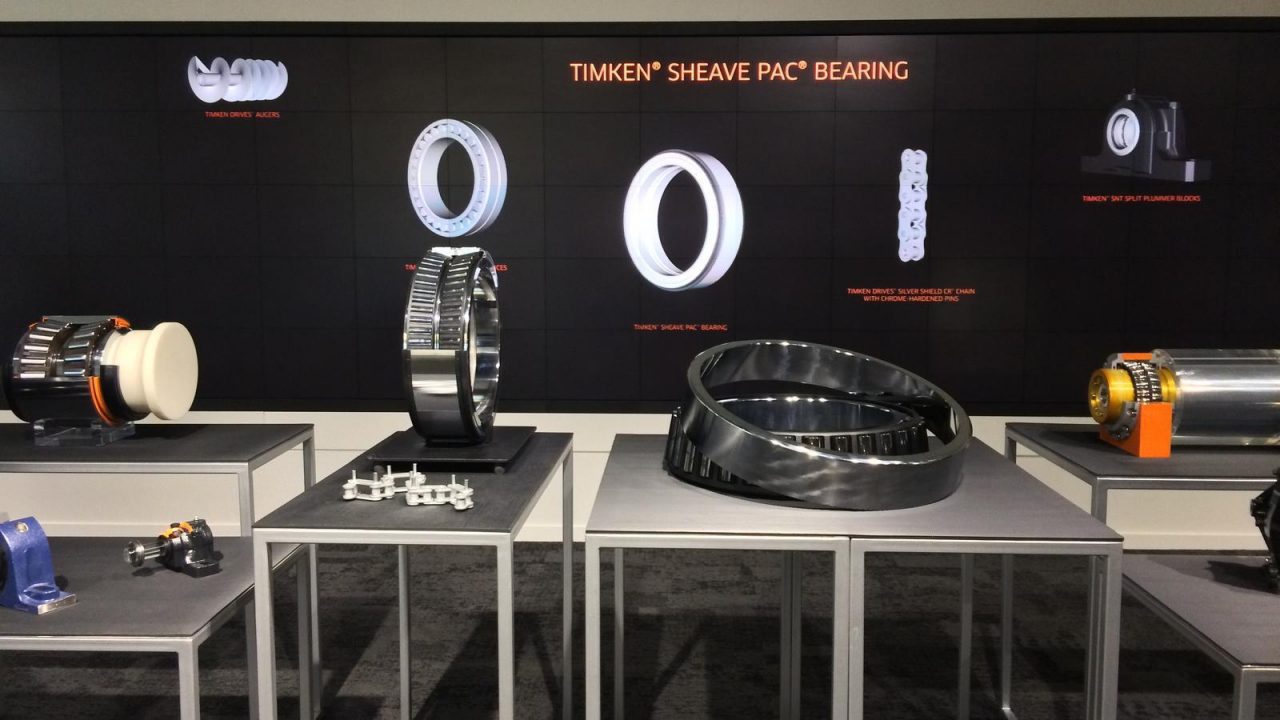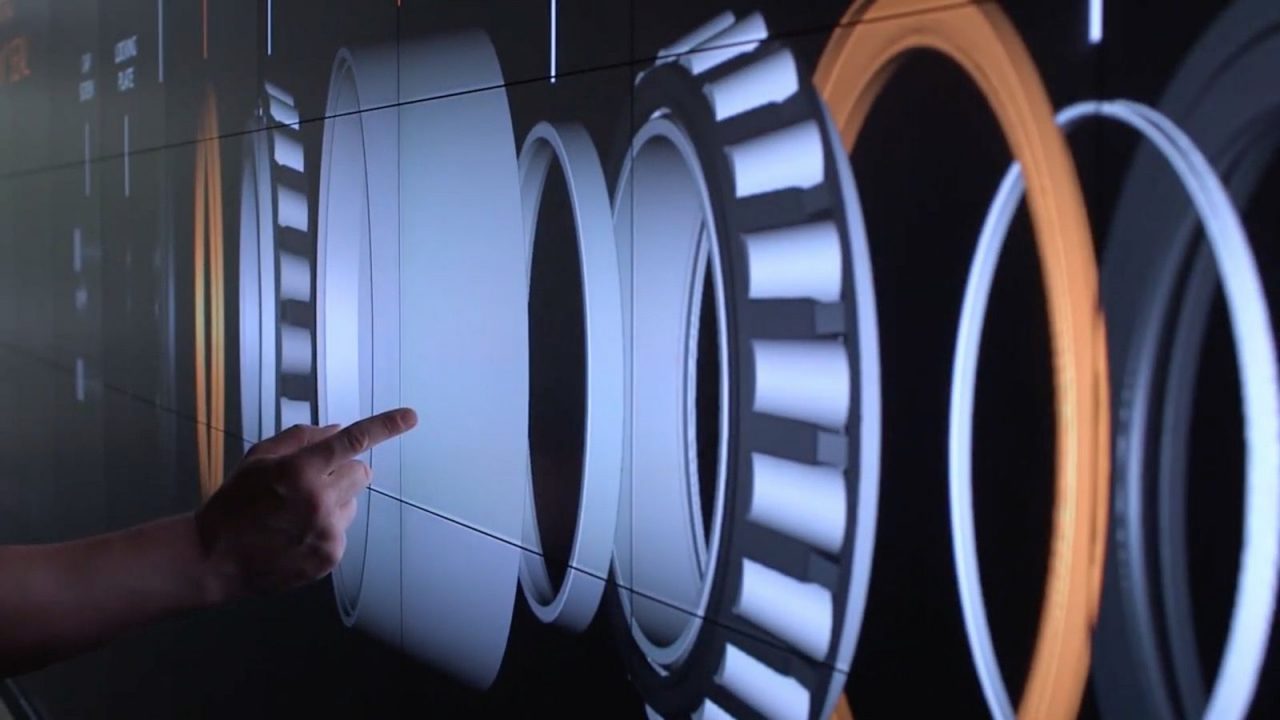 Stories of engineering triumph
The Timken Theater explores four high-profile projects through film, from the Timken bearings used in the Mars Curiosity Rover to the Timken drill that created the longest tunnel in the world. Each film is produced by Local Projects in collaboration with Davis Brand, and reflects how Timken's unique capabilities contribute to global progress.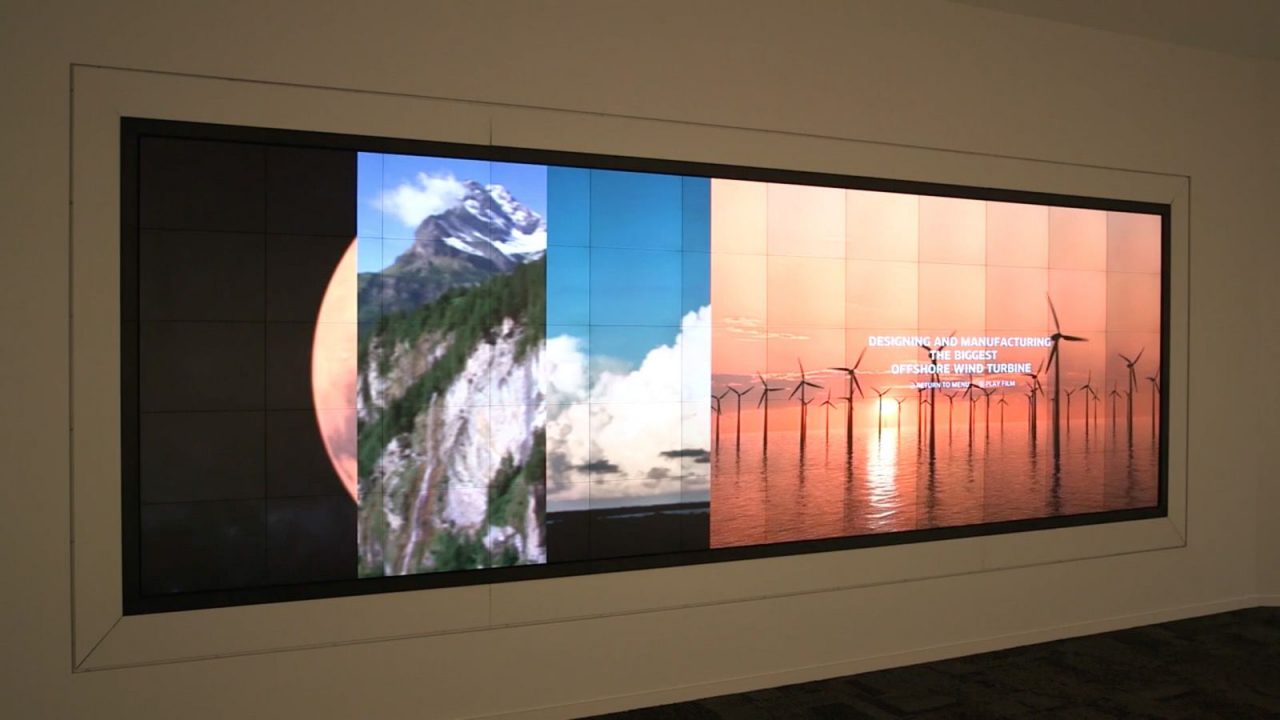 Elegance in both the physical and digital architecture
The lobby space within Timken's World Headquarters supports more than 1,000 Timken employees on site, as well as a solution showcase for customers and other stakeholders around the world. 90" LCD monitors with live dynamic content are anchored to a series of black steel columns that allow the monitors to sit exactly at eye-level, while complementing the existing architecture. Combined, these highly designed areas tell a comprehensive story about the brand and its commitment to excellence and innovation, with each installation providing a critical chapter. The system also includes custom-built content management that allows Timken to feature real-time information and data about its global operations from multiple sources.