Retail Made Personal
Brookfield Place
Brookfield Place transcends the traditional definition of a mall, creating a branded experience and community around retail.
Overview
With the revival of downtown Manhattan, and the new luxury retail center directly across from One World Trade Center, Local Projects was engaged to think about how digital media could fundamentally alter the visitor experience both inside and out of the building. To think beyond advertising and purchases, creating a community of people around retail.
Partners
Gensler, Technomedia, WSP Parsons Brinckerhoff, Eventsource
Services
Wayfinding, Media Design, Media & Software Production
"Brookfield Place really sets a benchmark as the most robust retail development in New York's downtown revitalization."
Brian Brindisi, Senior Associate, Gensler
The Details
To create high-end curations of the latest products, we built sleek, metal-encased touchscreens and placed them at convenient locations throughout Brookfield Place. These monoliths combine a simple wayfinding system, branded content, social media feeds, and themed collections, creating a shopping experience that's greater than the sum of its parts.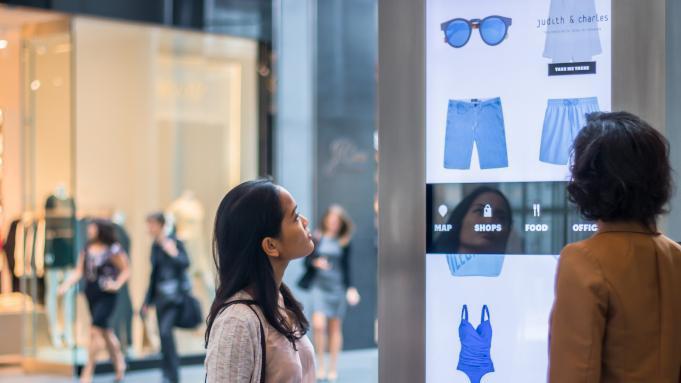 Find your way to whatever you want
Shoppers can easily find their way using the monoliths' elegant wayfinding and navigation system. Whether they're clicking on an item in a curated collection, or looking for a particular restaurant or shop, they're put on a clear path to their destination.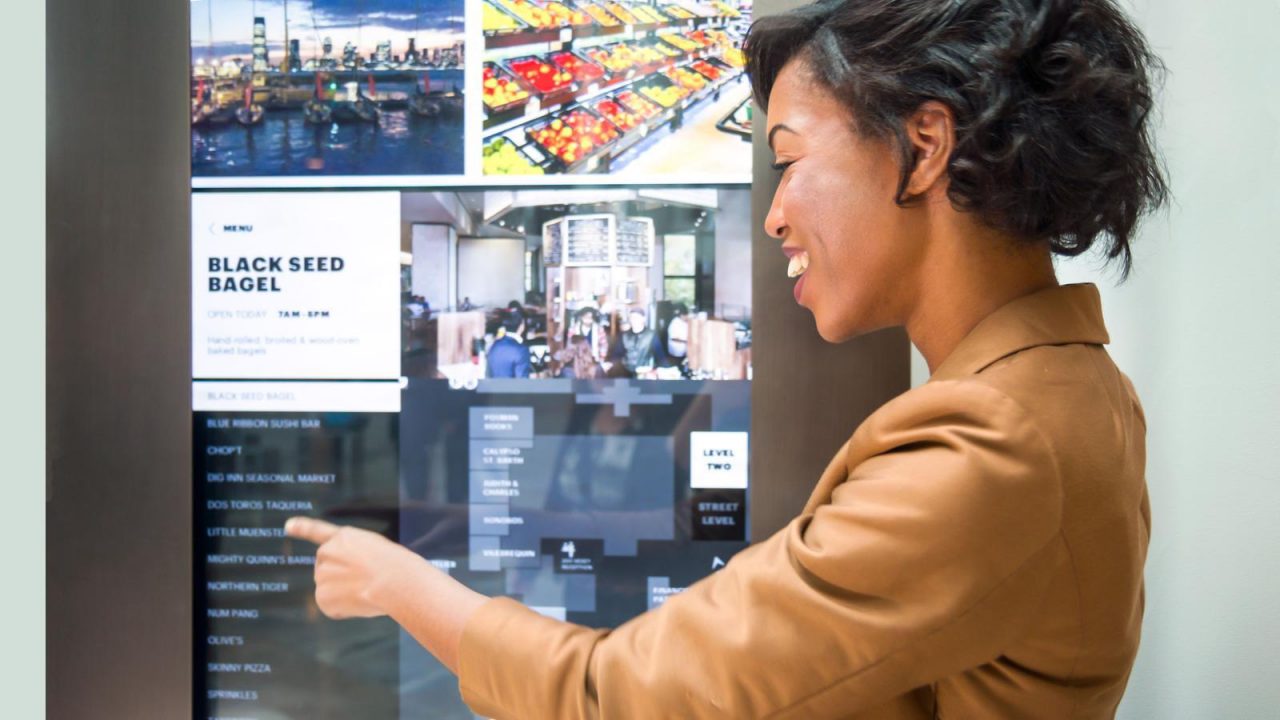 Our place is...
As the new face of retail in Lower Manhattan, Brookfield Place aspired to be more than a common space for a collection of brands. Using the "Our Place is" launch campaign, we highlight individual vendors under the umbrella of a unified voice and narrative. Getting luxury brands to offer up their products and logos to create a larger branded content strategy was a challenge, but an important step towards a creating a more community-oriented retail experience.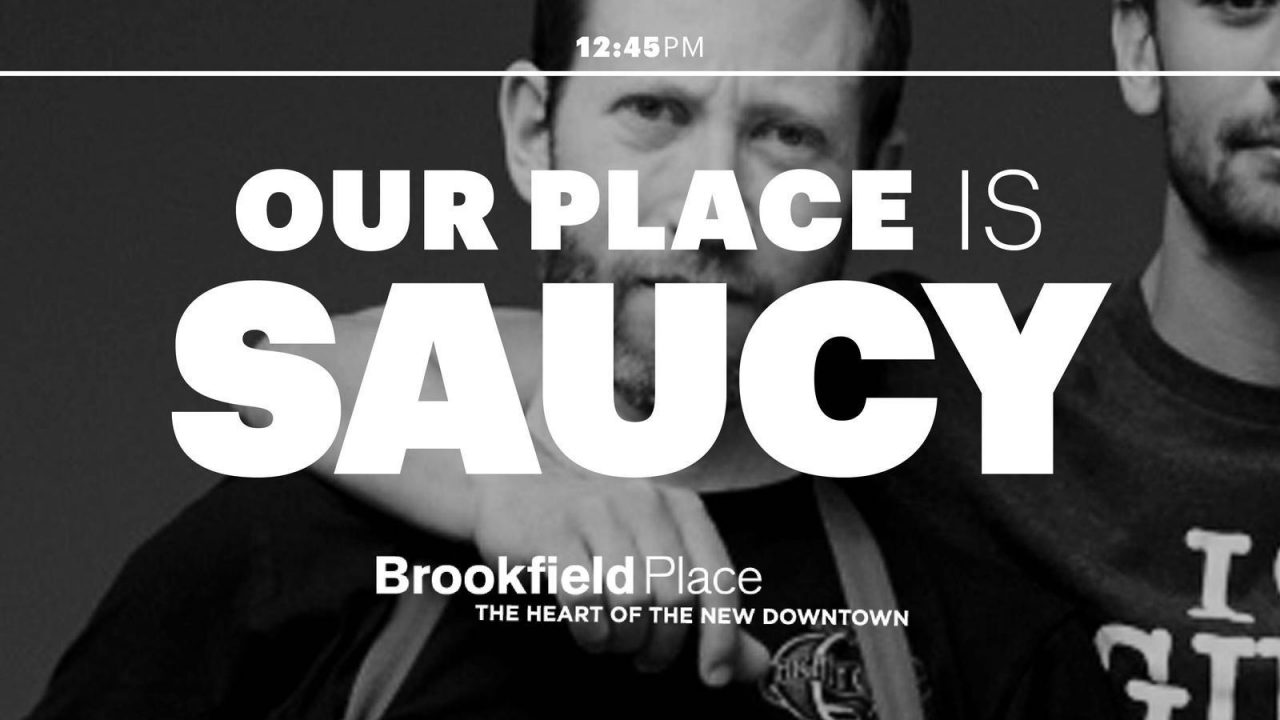 Manage content, wherever it lives
Our customized content management system gives staff a way to update information from events onto a new website we designed and built for Brookfield Place. Staff can also update all of the on-site digital displays from the same easy-to-use platform in real time, from Instagram feeds to event calendars.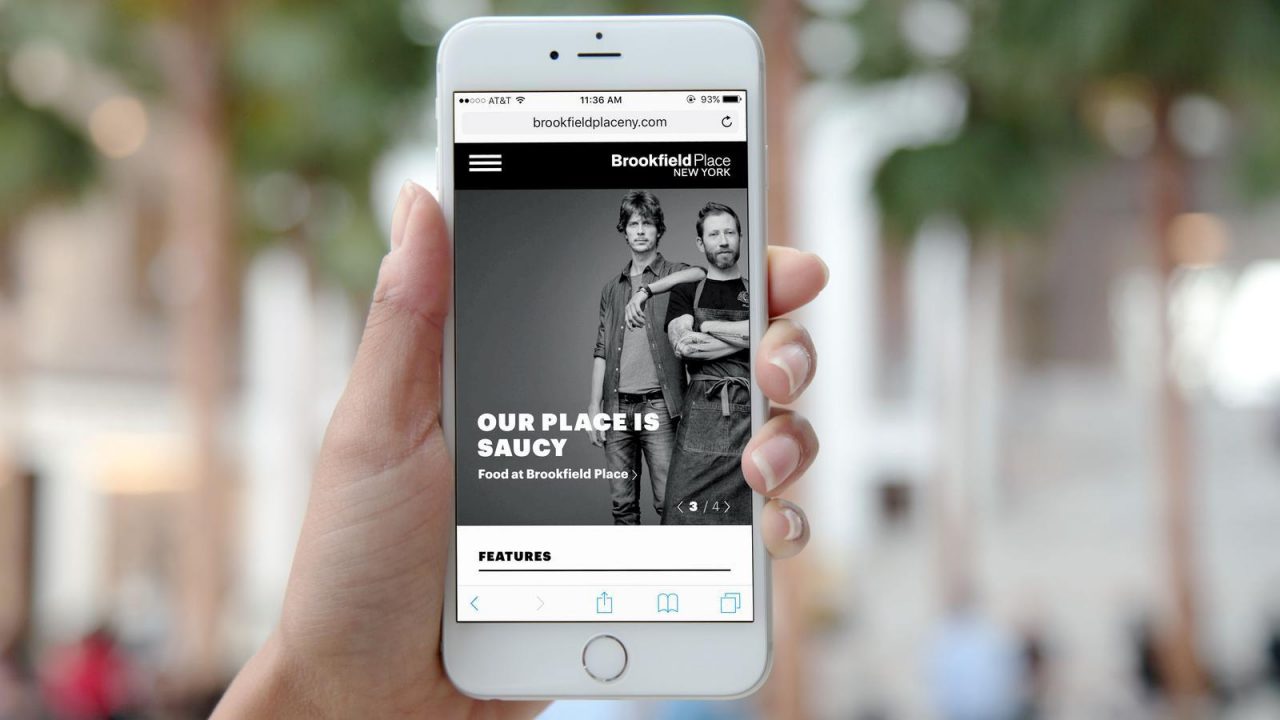 "Our approach to place-making uses dynamic technology, creating a new branded environment through real-time reporting of happenings in this vibrant, evolving downtown space."
Theresa Loong, Project Management Lead, Local Projects