Seeing Picasso Augmented Reality App
PACE GALLERY PALO ALTO
Our augmented reality guide for PACE Gallery's Seeing Picasso exhibition explores how the artist shattered artistic conventions.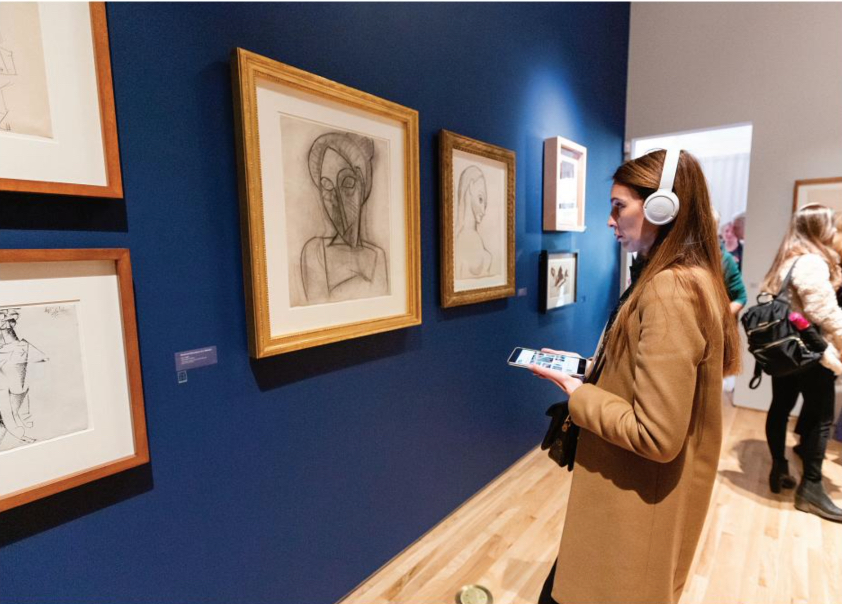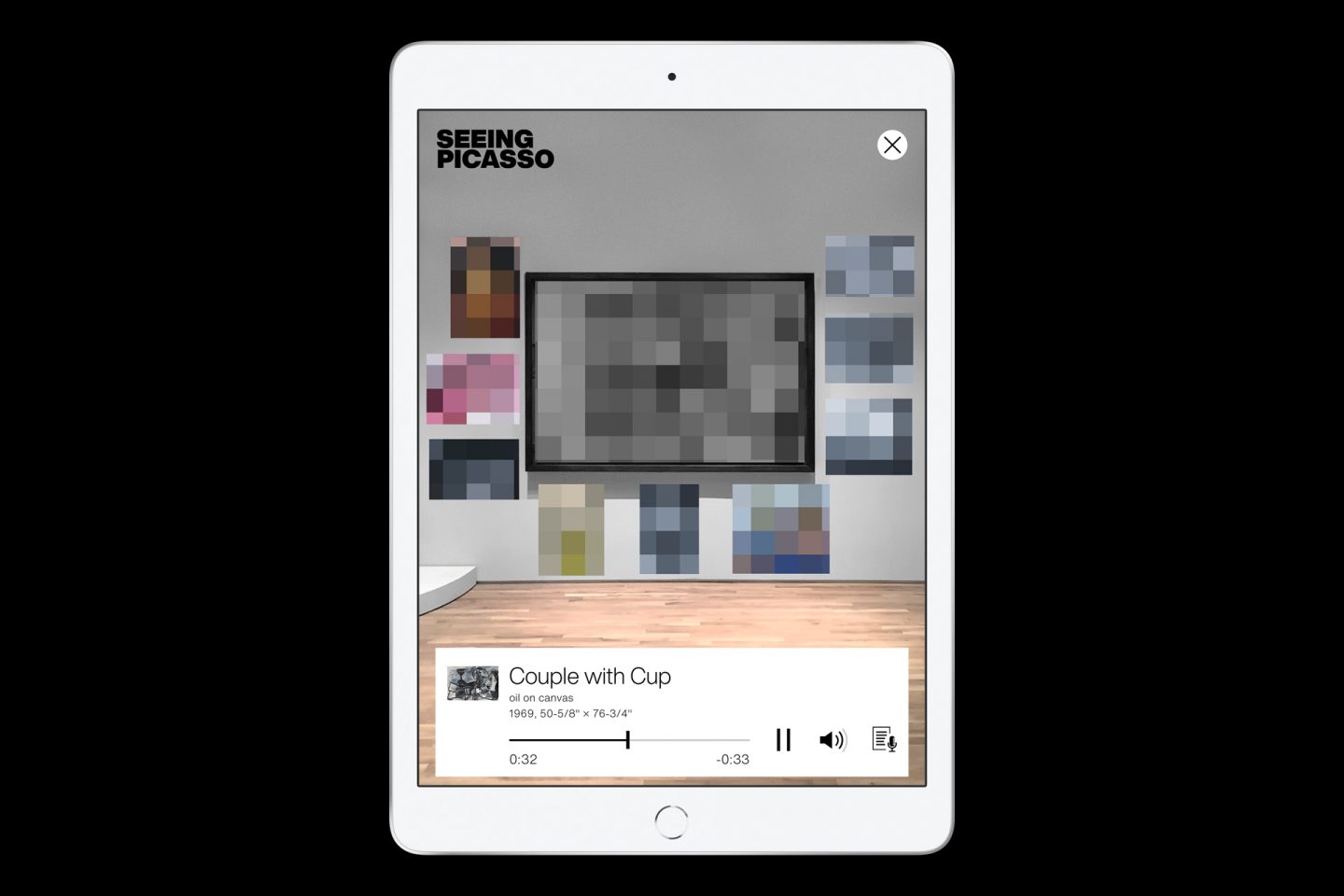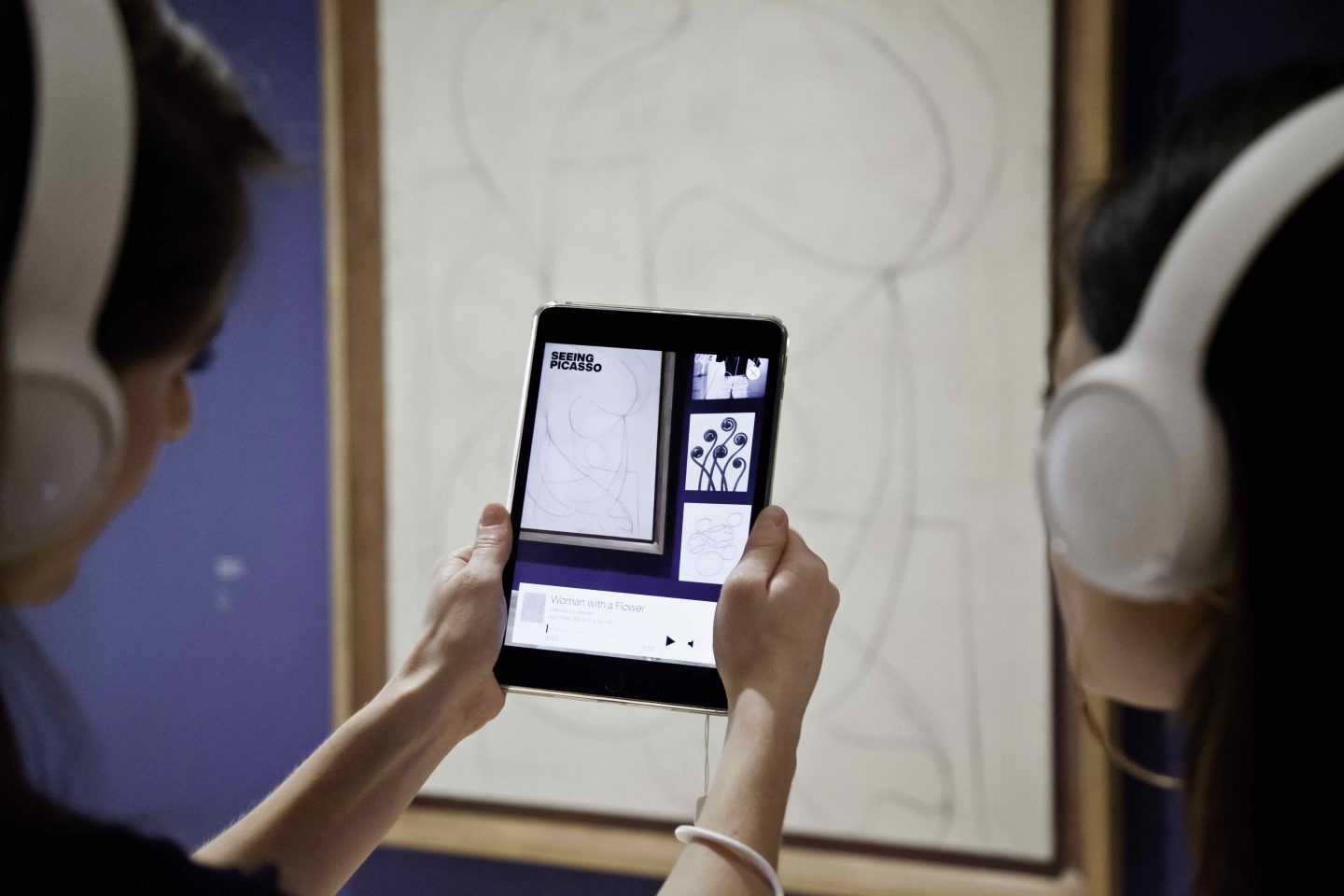 Overview
Running from November 2019 - February 2020, Seeing Picasso was the first exhibition of Pablo Picasso's artwork in Palo Alto. Spanning the late 1890s to the early 1970s, the show highlighted Picasso's key breakthrough moments, which catalyzed a number of artistic movements and styles of the modern era. In collaboration with Line Break studio, we developed an augmented reality experience on iPad that helps guide visitors through the exhibition.
The Details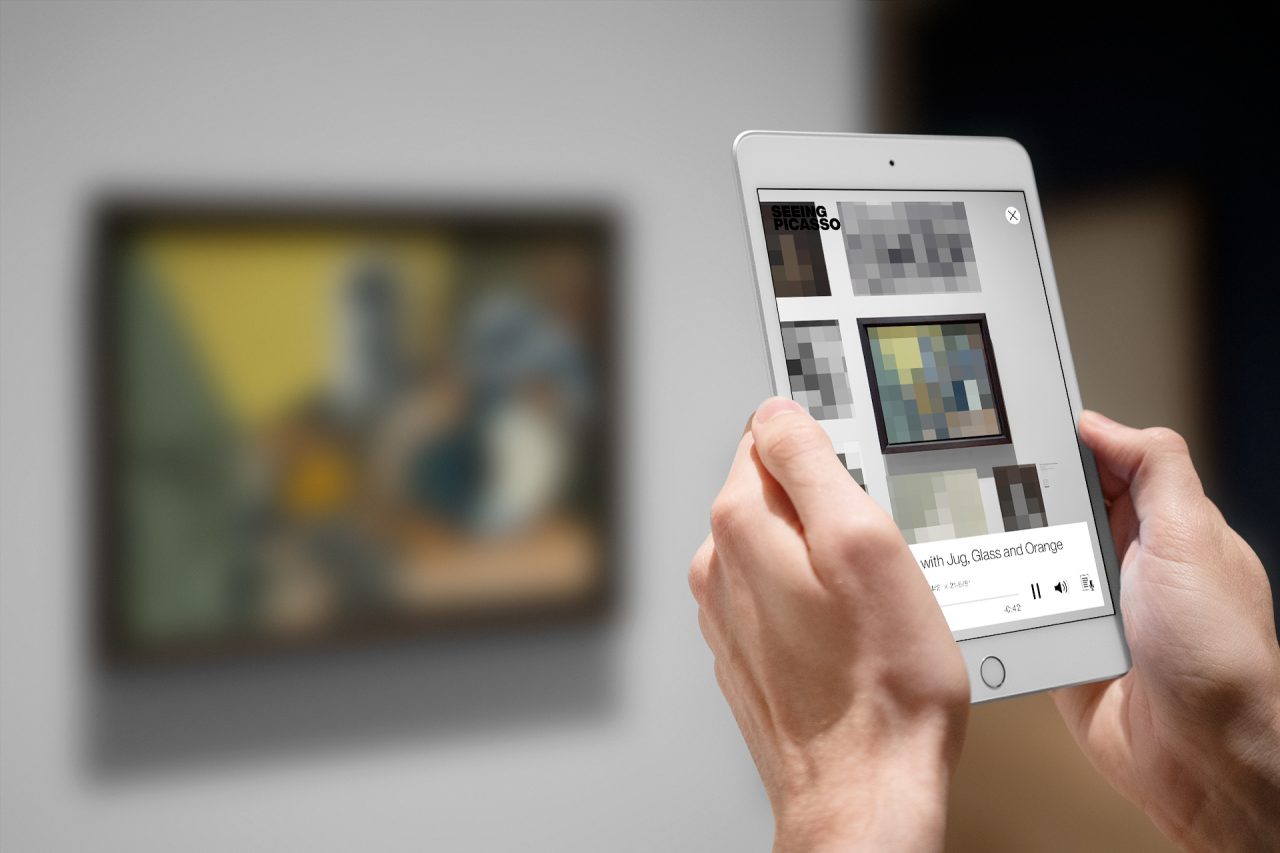 The iPad app contextualizes each piece in the show. When viewed through the iPad camera, artwork is identified via image / object recognition. The Seeing Picasso app responds by displaying virtual artwork adjacent to the painting or sculpture in focus. NOTE: Artwork images obscured due to copyright.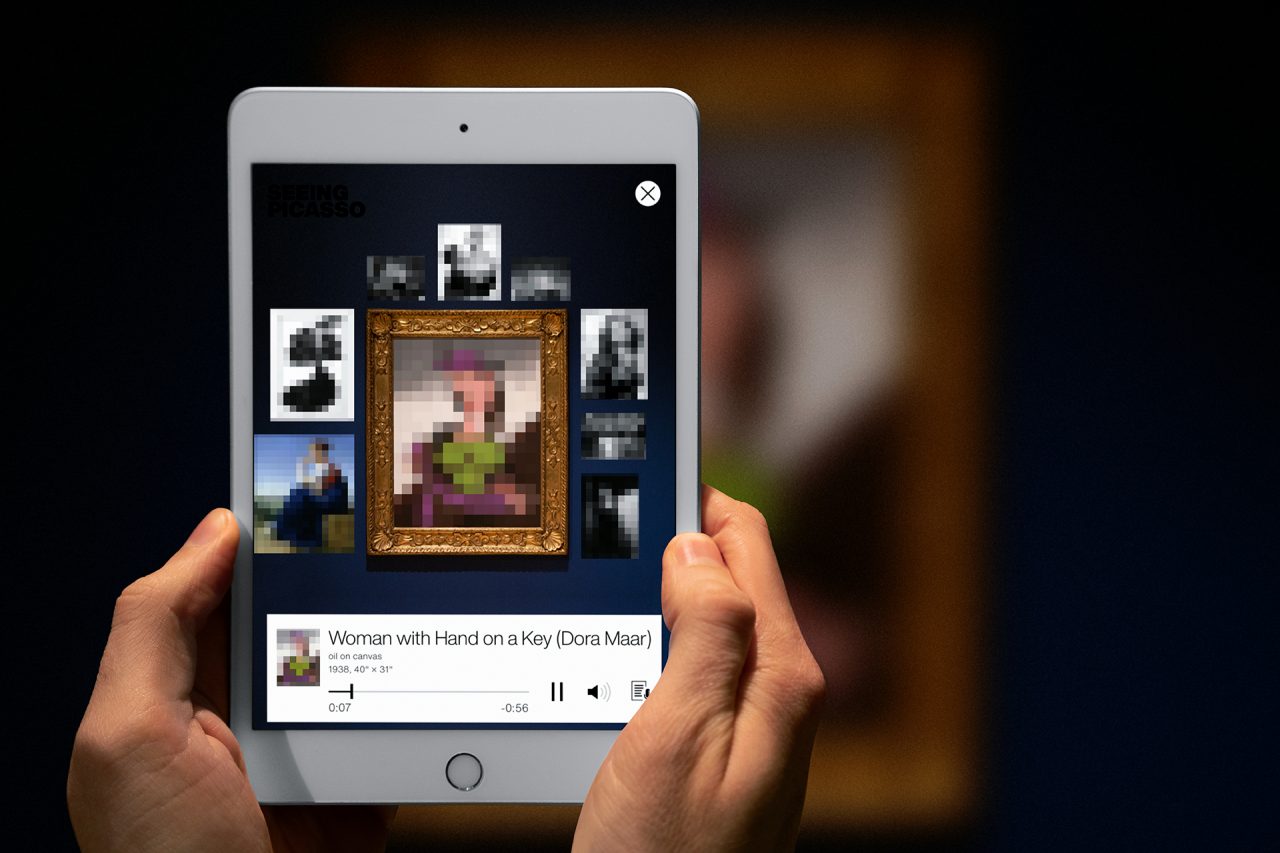 Visitors can also hear audio narration from Picasso scholar Alexander Nemerov of Stanford University.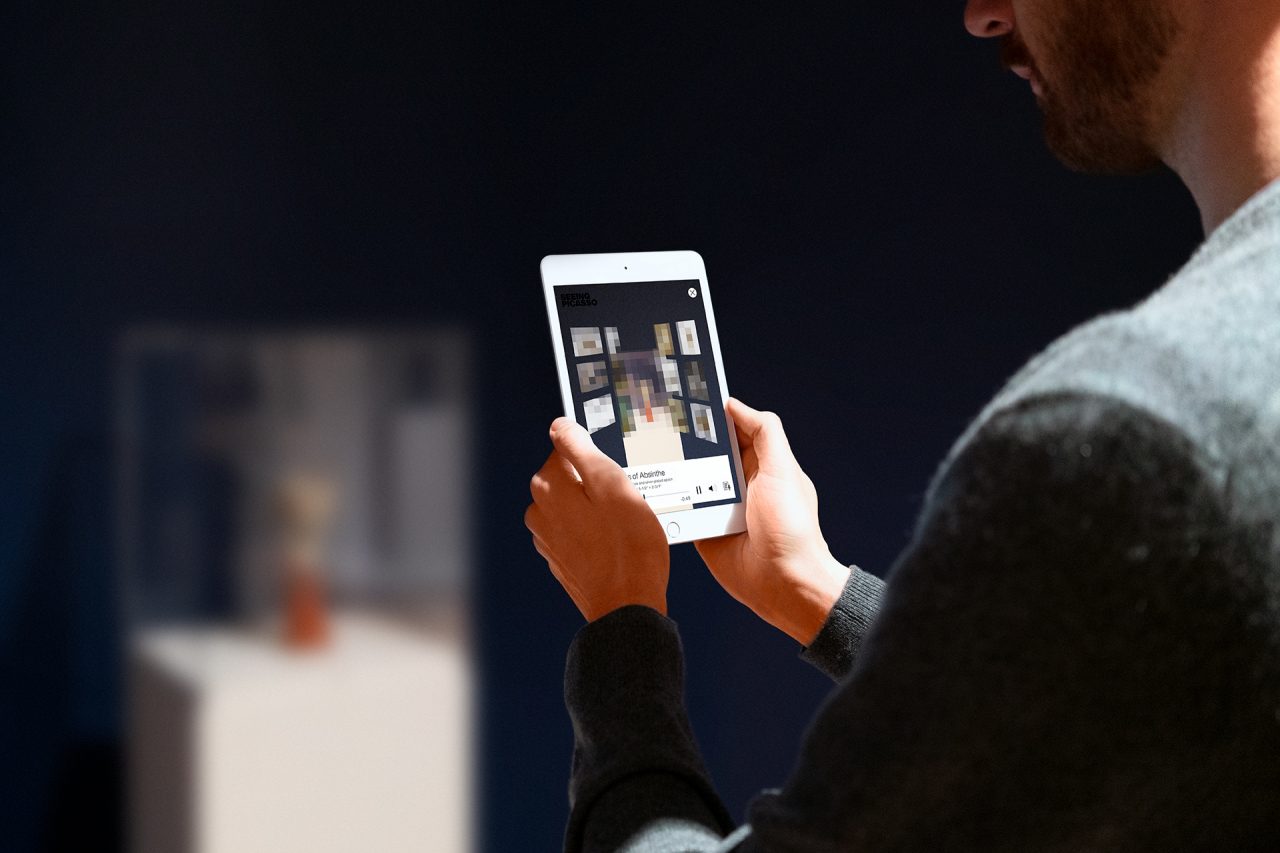 Each augmented reality scene was constructed in Reality Composer and rendered with RealityKit. This approach allowed us to iterate while developing the experience and testing on-site at PACE.