Please Touch the Art
Cleveland Museum of Art
We reinvented Cleveland's most popular museum by changing the way visitors interact with art.
Overview
When the Cleveland Museum Of Art embarked on its $350 million expansion, they needed to grow their audiences to match. Our research showed that most of their visitors returned with a deep sense of ownership over particular parts of the collection. With this in mind, we set out to rethink what an art museum could be.
Partners
Zenith Systems (AV Integrator), Gallagher & Associates, Piction
Services
Experience Design, Media Design, Media & Software Development
"Unprecedented"
The New York Times
The Details
We built an experience that combines groundbreaking technology in physical space with a mobile experience that allows visitors to reflect on CMA's collection. Gallery One is a 13,000 square foot orientation space that both acknowledges the newcomers' limited experience with art, and provides a wealth of knowledge for the most well-versed visitor. The ArtLens mobile app allows visitors to use what they've learned in Gallery One and create and share their own museum tour.
A forty-foot touchscreen visualizing all 4,000 works on display at any given time
To welcome visitors, we needed an exciting showpiece that represented the breadth of the collection, while also highlighting quirky subsets of art on display. Offering non-traditional themes—from "Love and Lust" to the color blue—the Wall lets visitors choose their own way into the collection.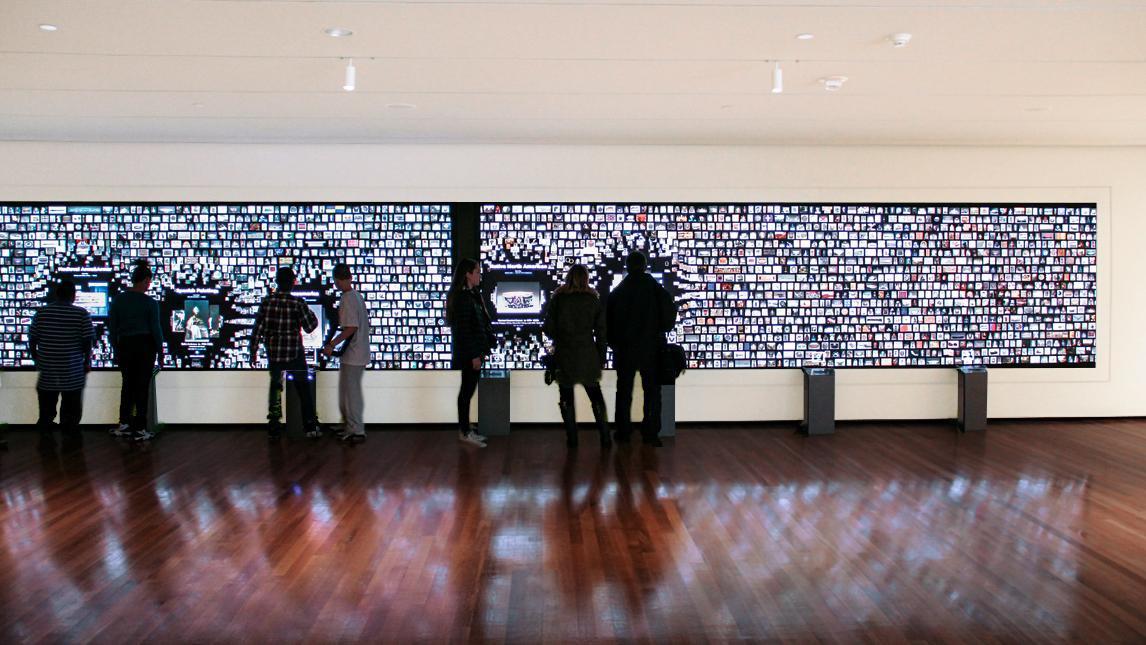 Browse with your face
Make a face and we'll surface an artwork from the collection that has the same facial expression. It's a wordless, hands-free way to use visitors' expressions to create a personal connection, recasting the gallery as a place that is performative, social, and fun.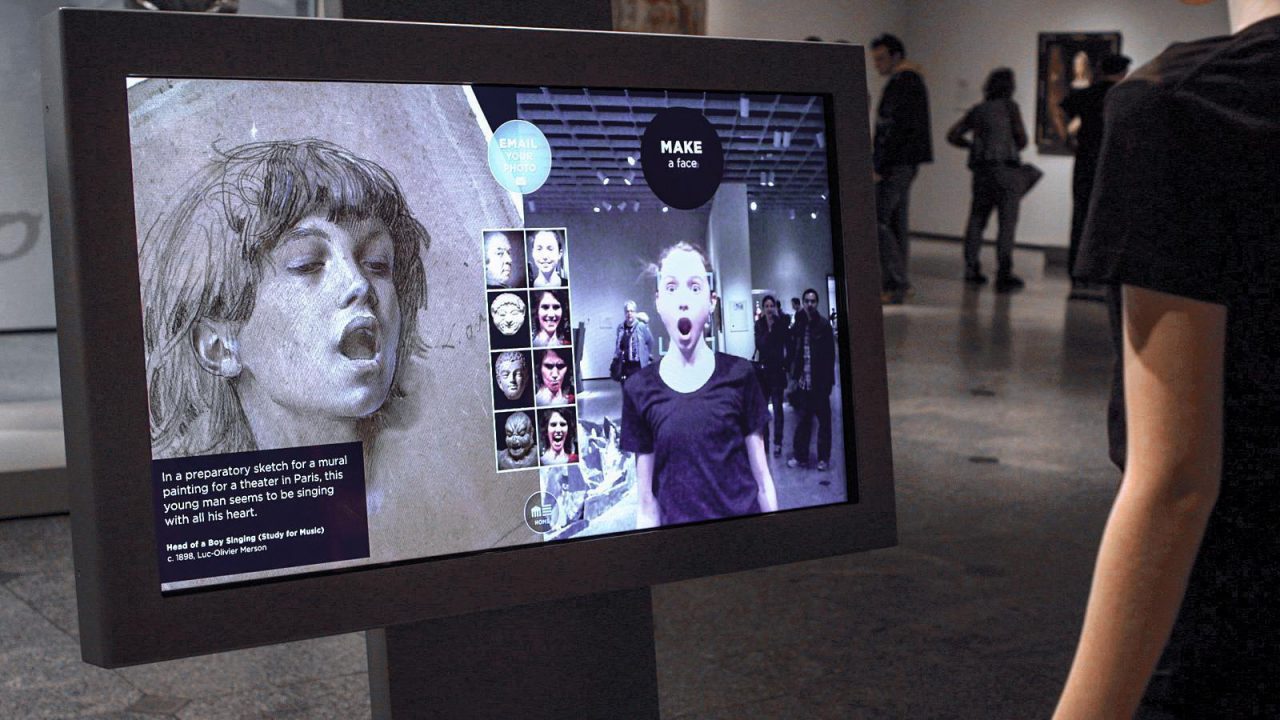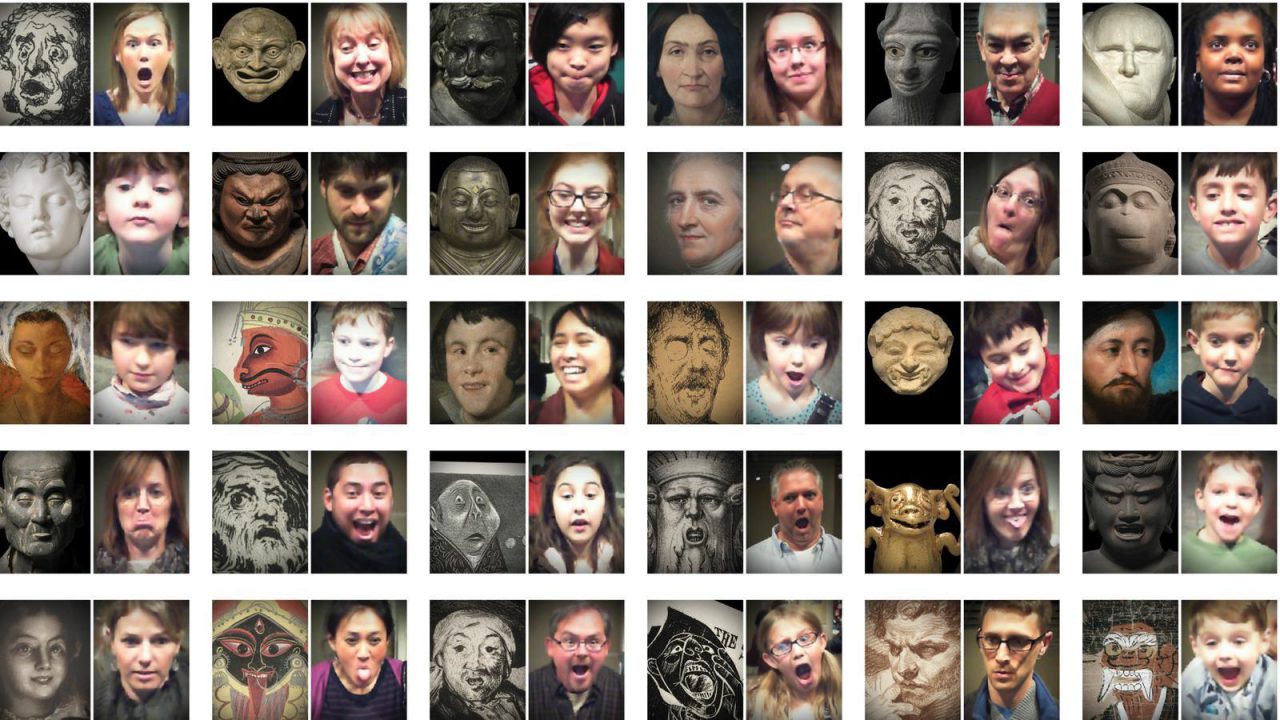 Strike a pose
With a desire to celebrate the many interpretations of the human form, we test visitors' modeling abilities by giving them a chance to imitate poses from works of art in CMA's collection. As visitors pose, a Kinect motion sensor will measure how accurately they were able to recreate the pose from the original artwork, and rate the performance.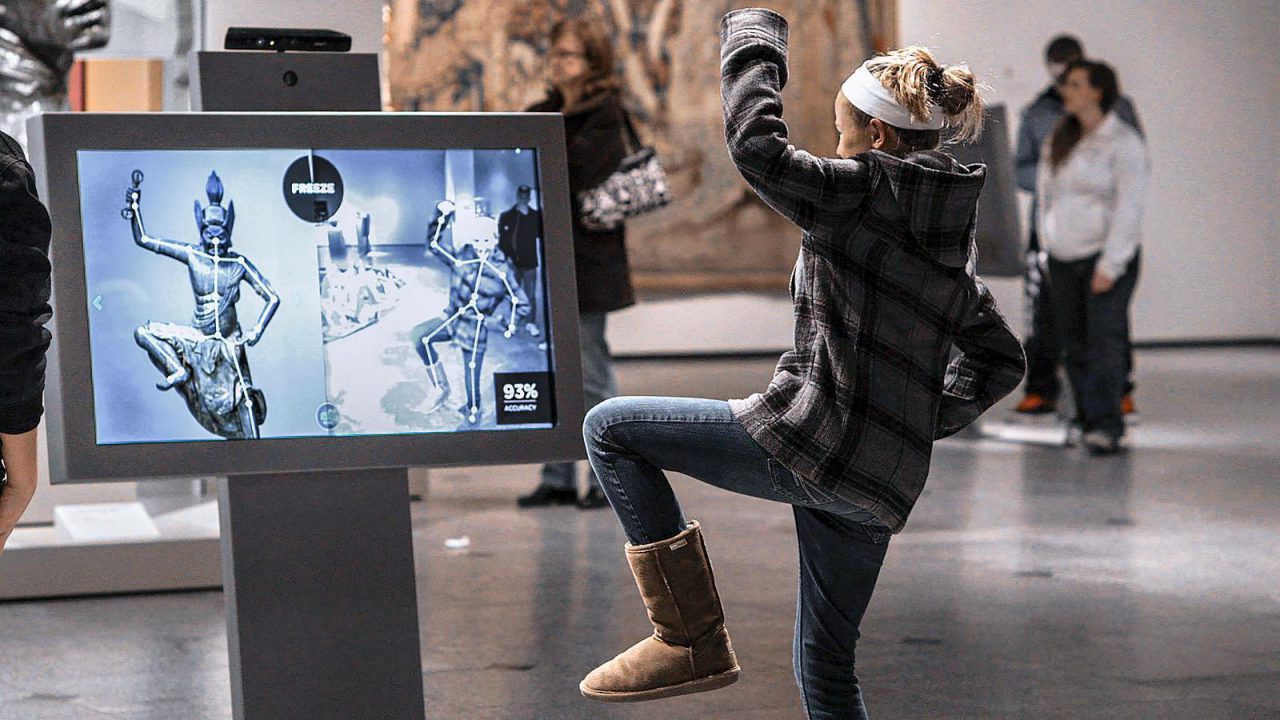 Search by line
We wanted to give kids and adult visitors alike an intuitive, innovative way to search the CMA collection. Our intuitive touch interface allows users to simply draw lines and shapes to call forth artworks from the collection with similar geometry.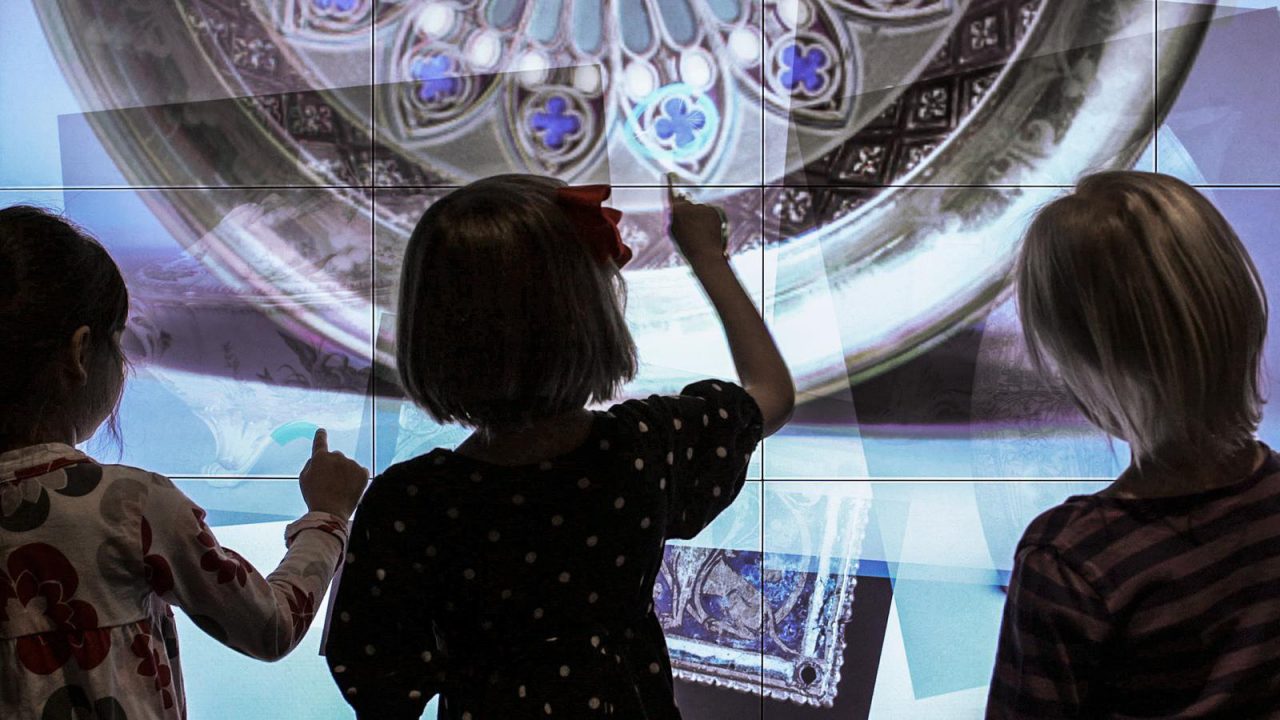 See the art in context
Works of art melt away from their cases and mounts and reappear in their original setting. By contextualizing CMA's collection, we give visitors the opportunity to experience the magic of time travel from the comfort of a gallery, learning more about the history of a work of art.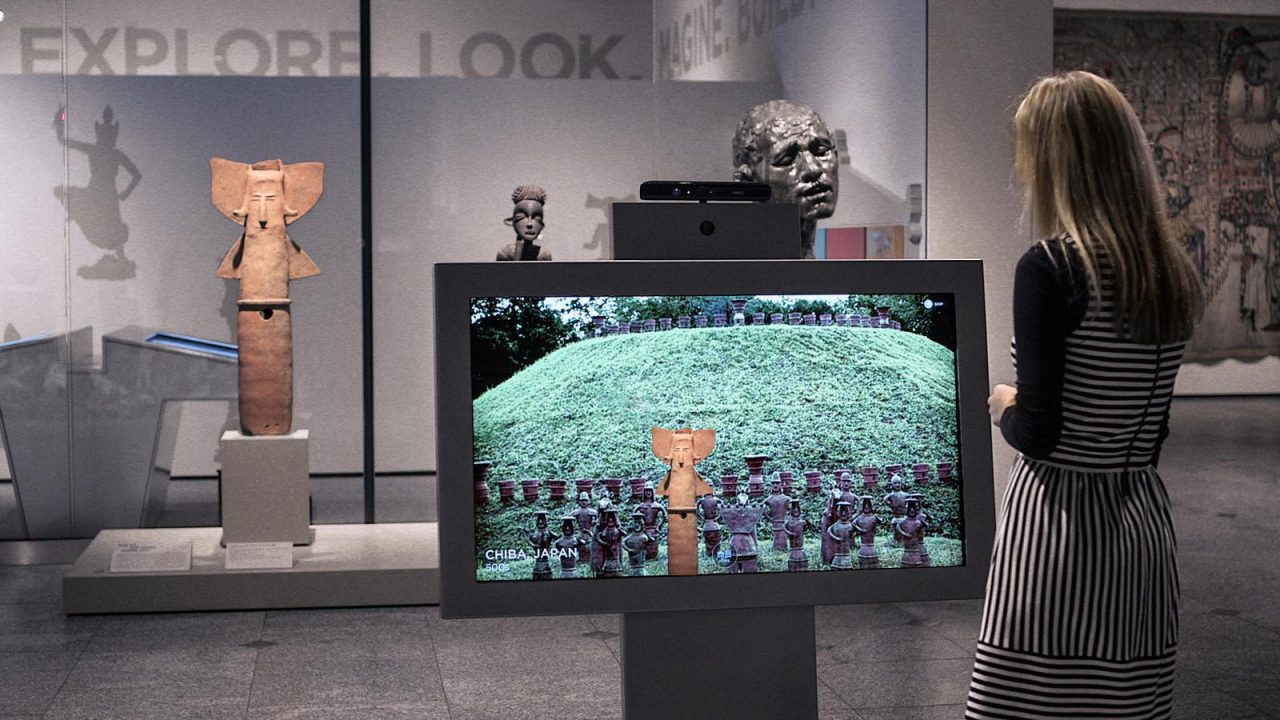 A meaningful mobile experience
The ArtLens mobile app responds to visitors' browsing behaviors. It allows visitors to use what they've learned in Gallery One to create and share their own museum tour, as well as browse tours from curators. Near You Now recommends highlights based on a visitor's location, and the scan feature recognizes artworks through Augmented Reality by superimposing photos, audio and video perspectives onto artworks, engaging experts and visitors in a multifaceted conversation.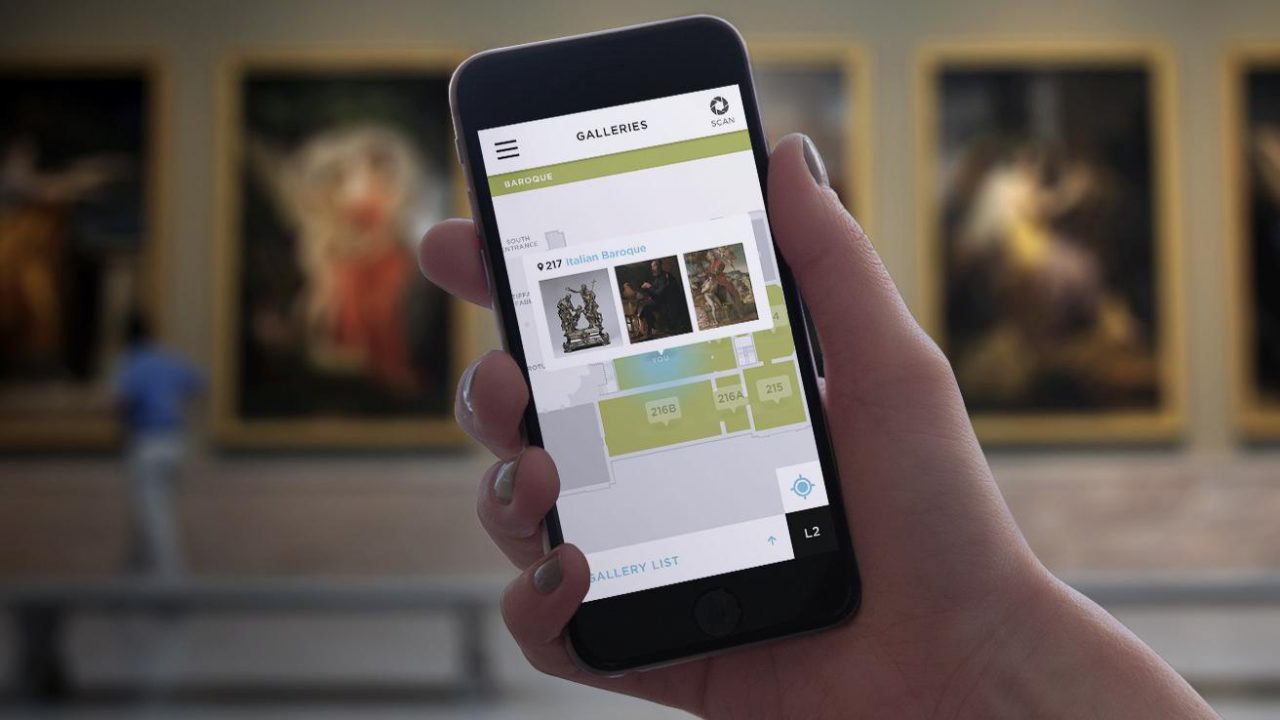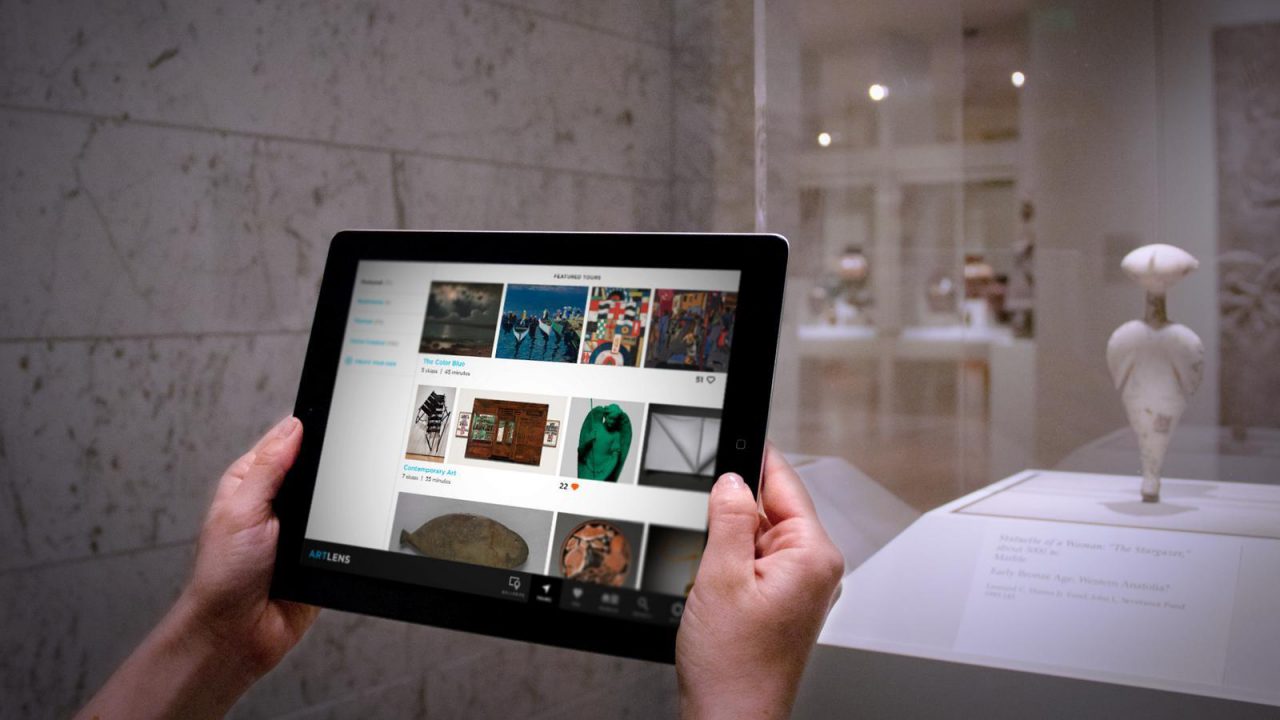 "The success of Gallery One cannot be overstated."
Jane Alexander, CMA Chief Information Officer