Launchpad Exhibition
C&A Foundation
The Fashion for Good Centre in Amsterdam presents a world where fashion can become a force for positive change.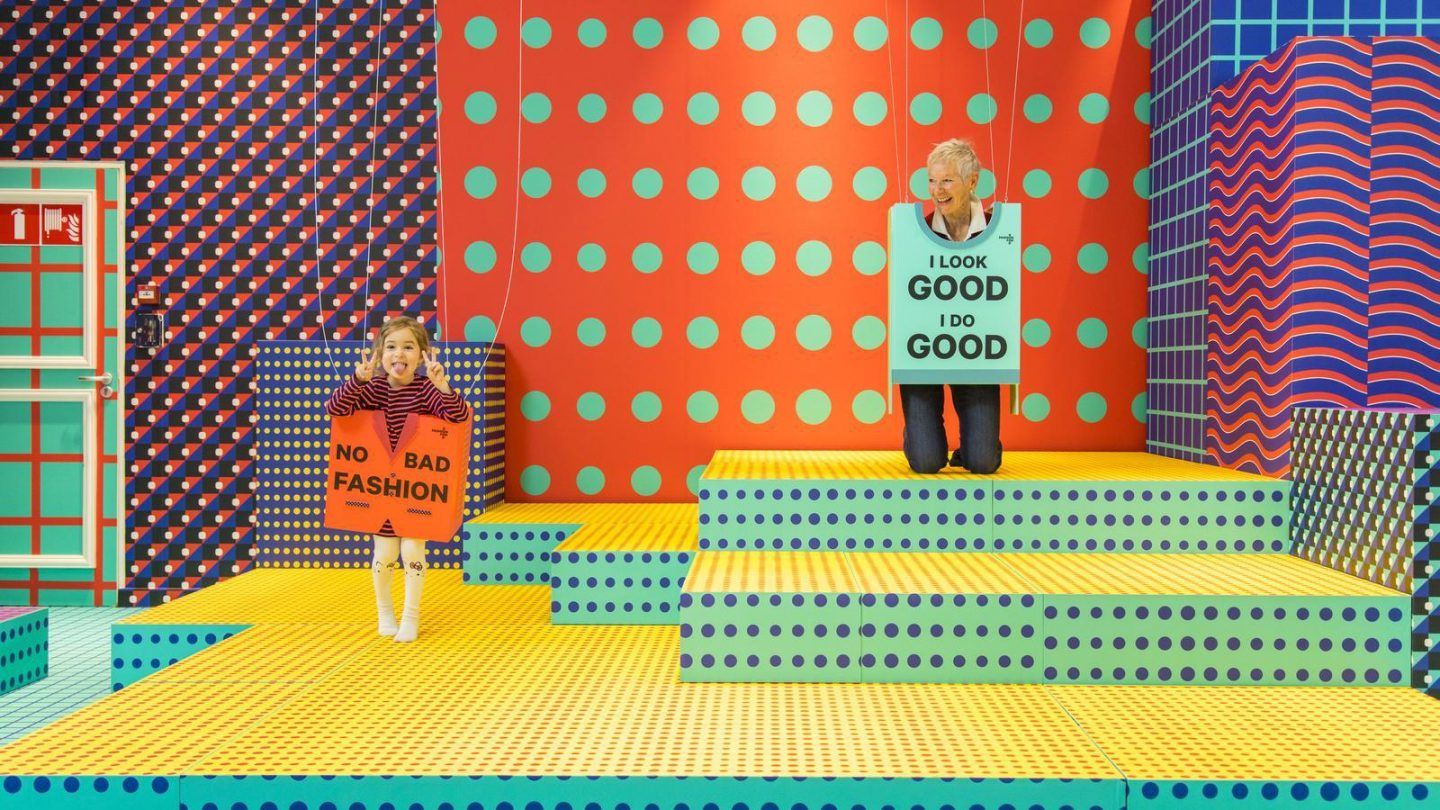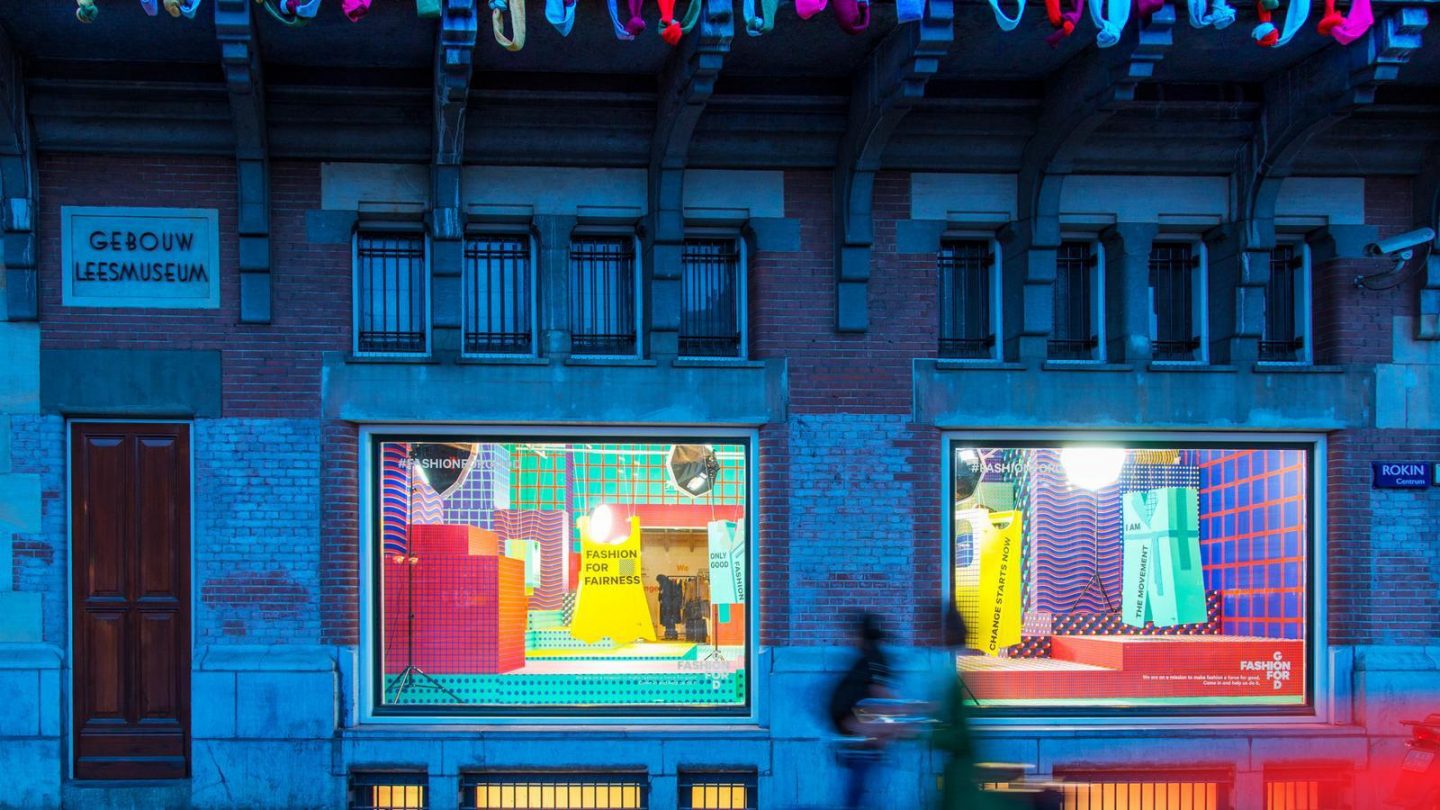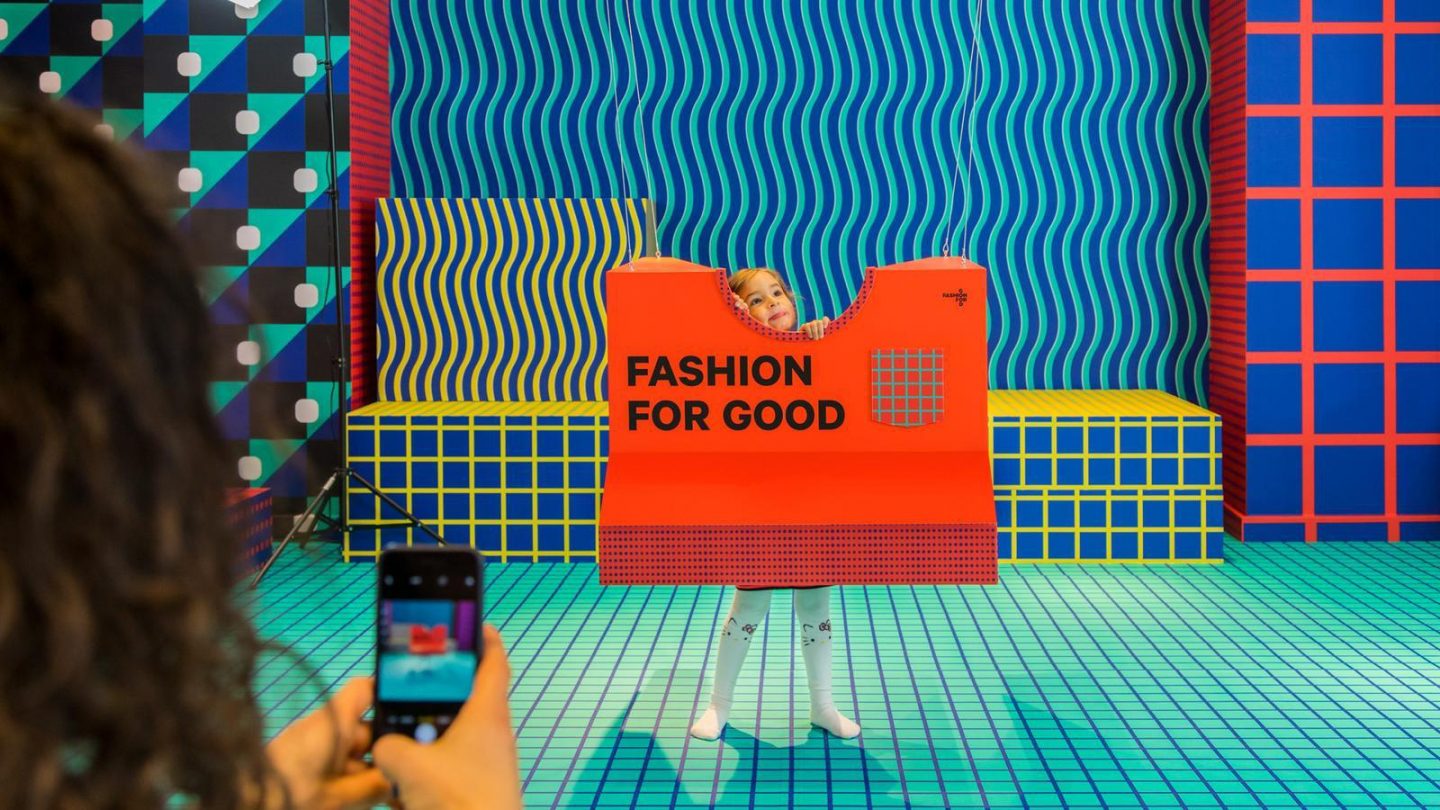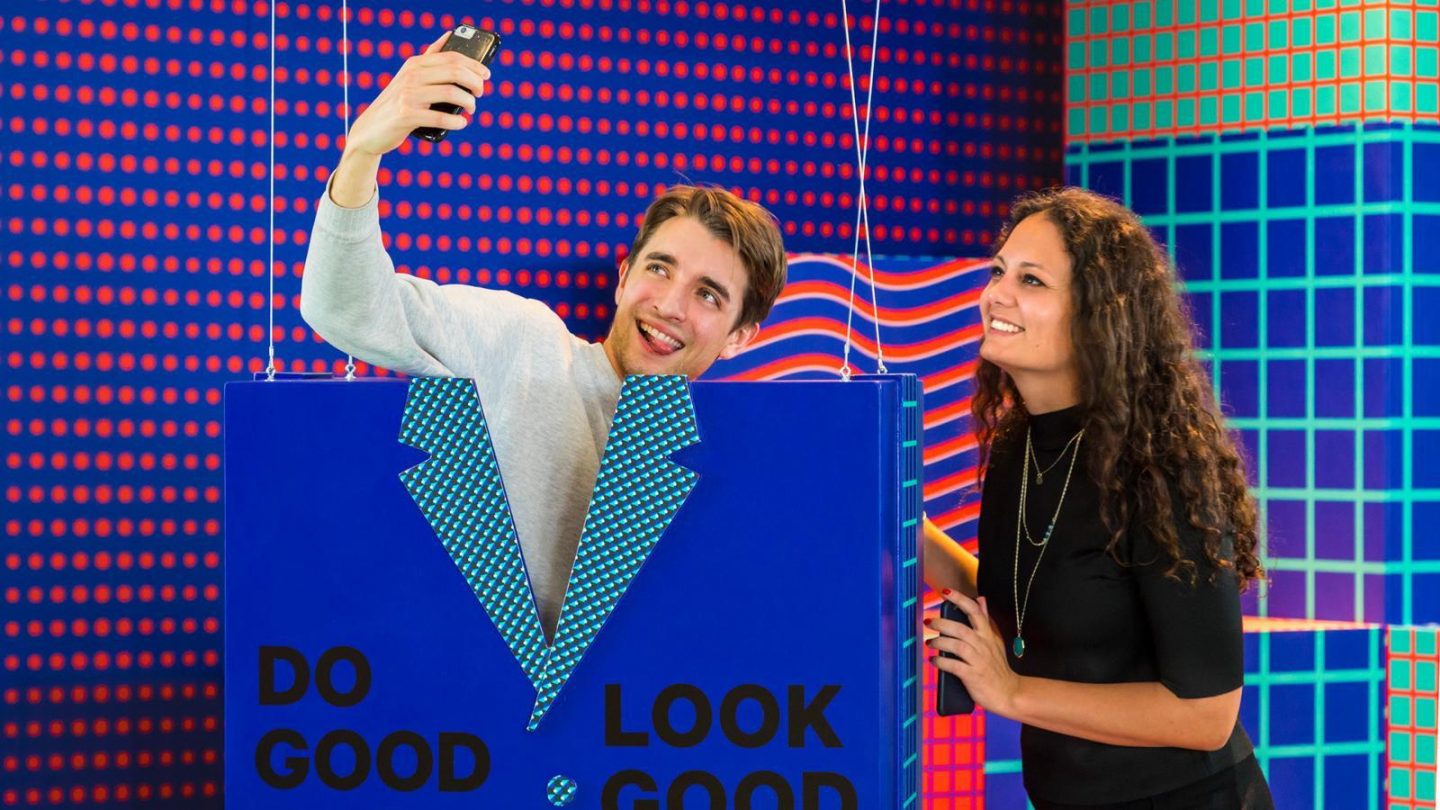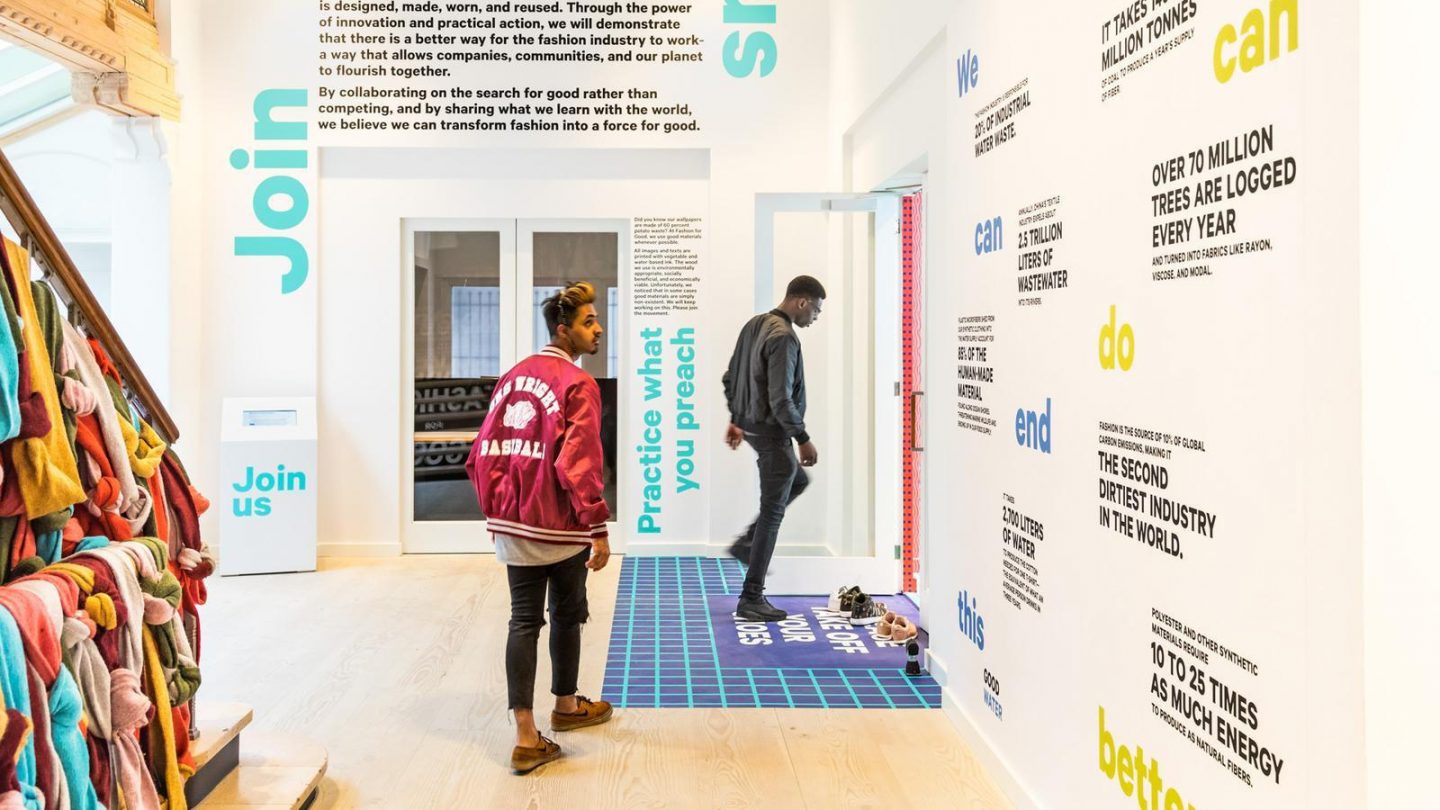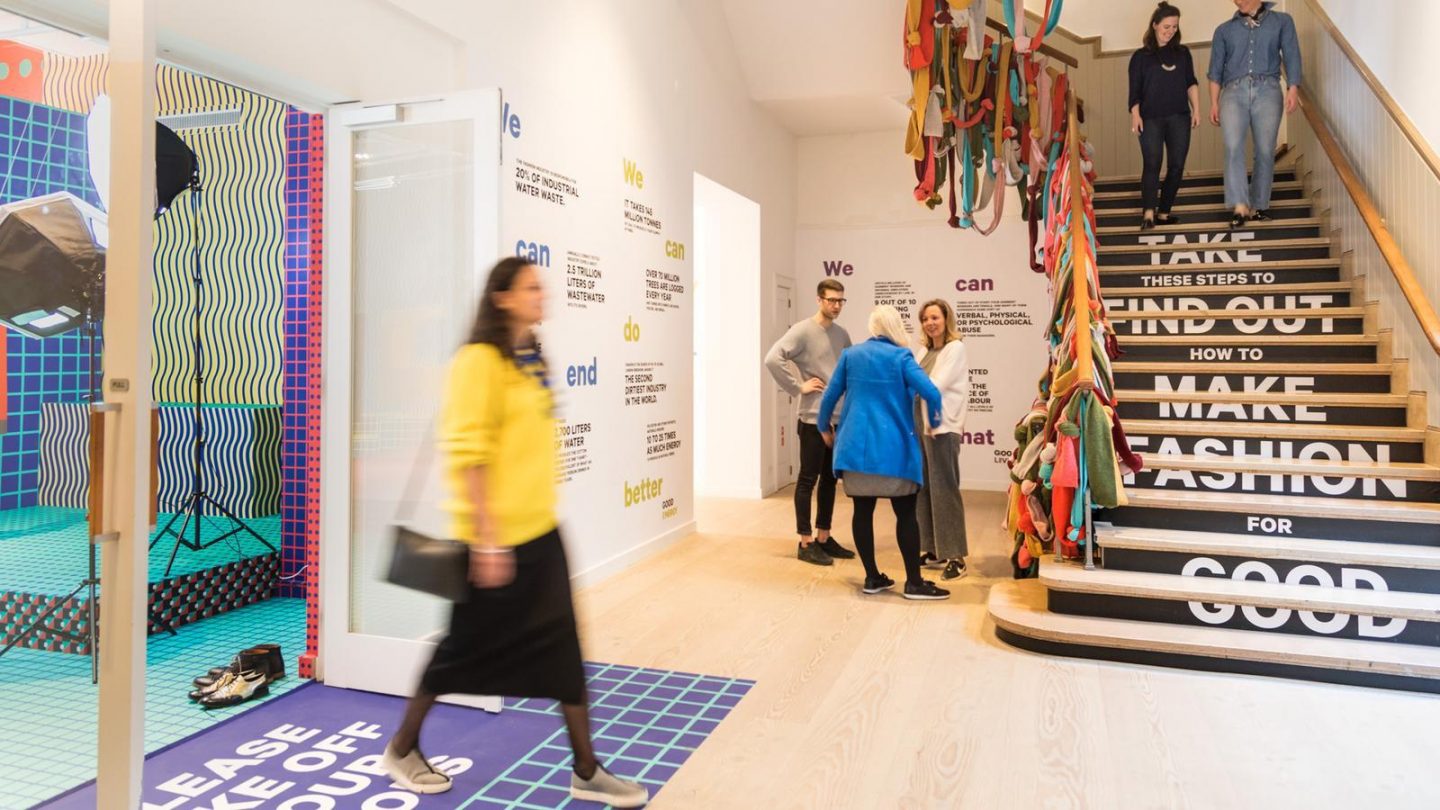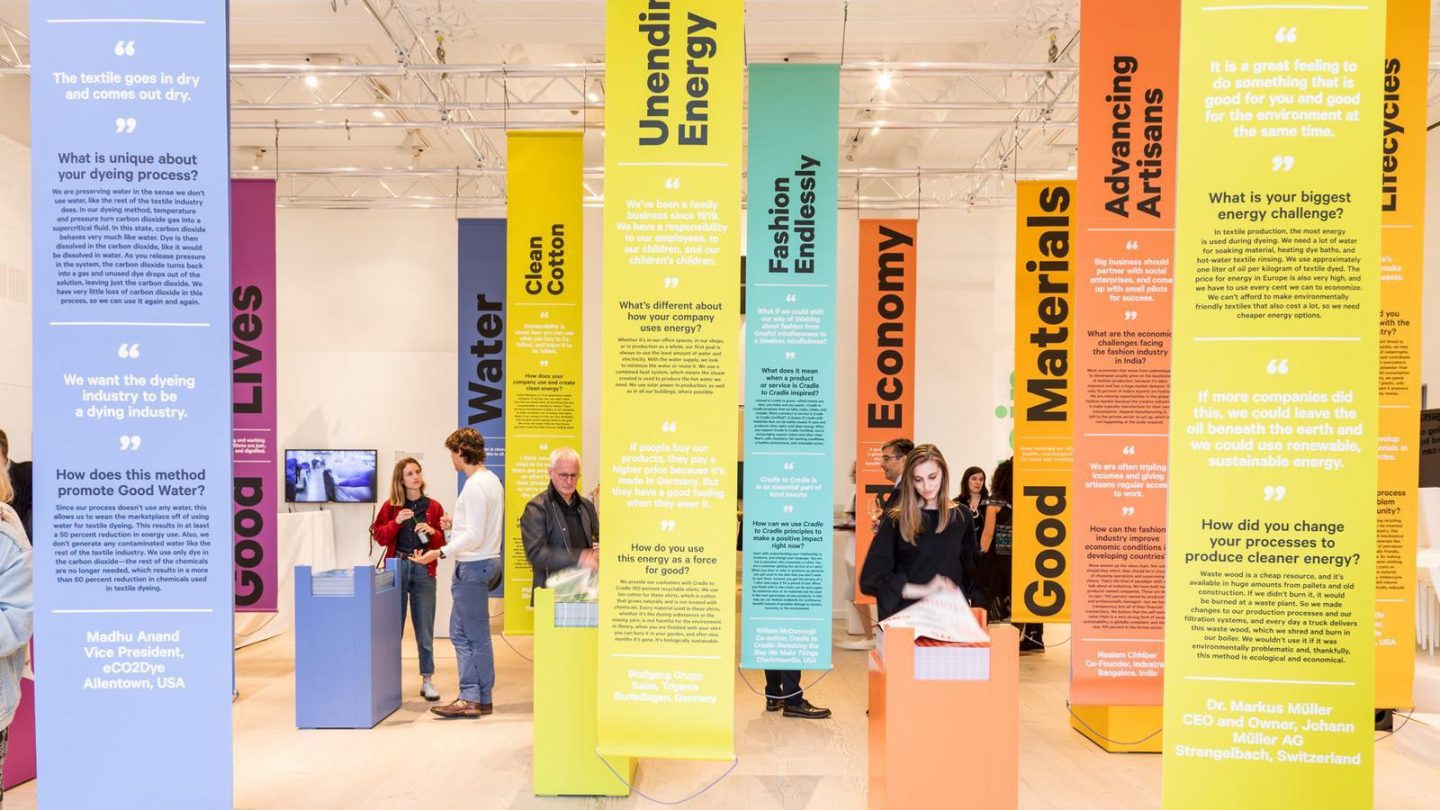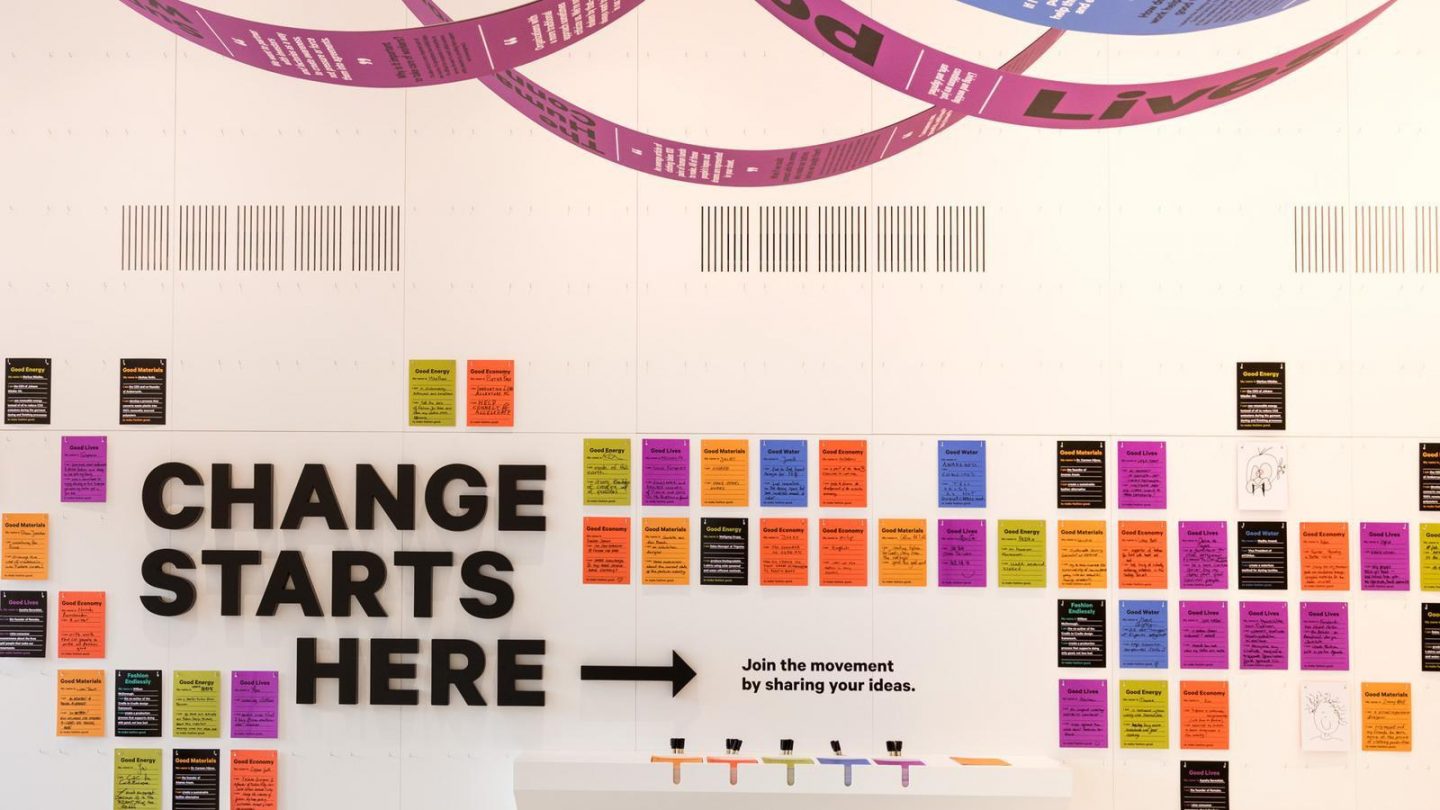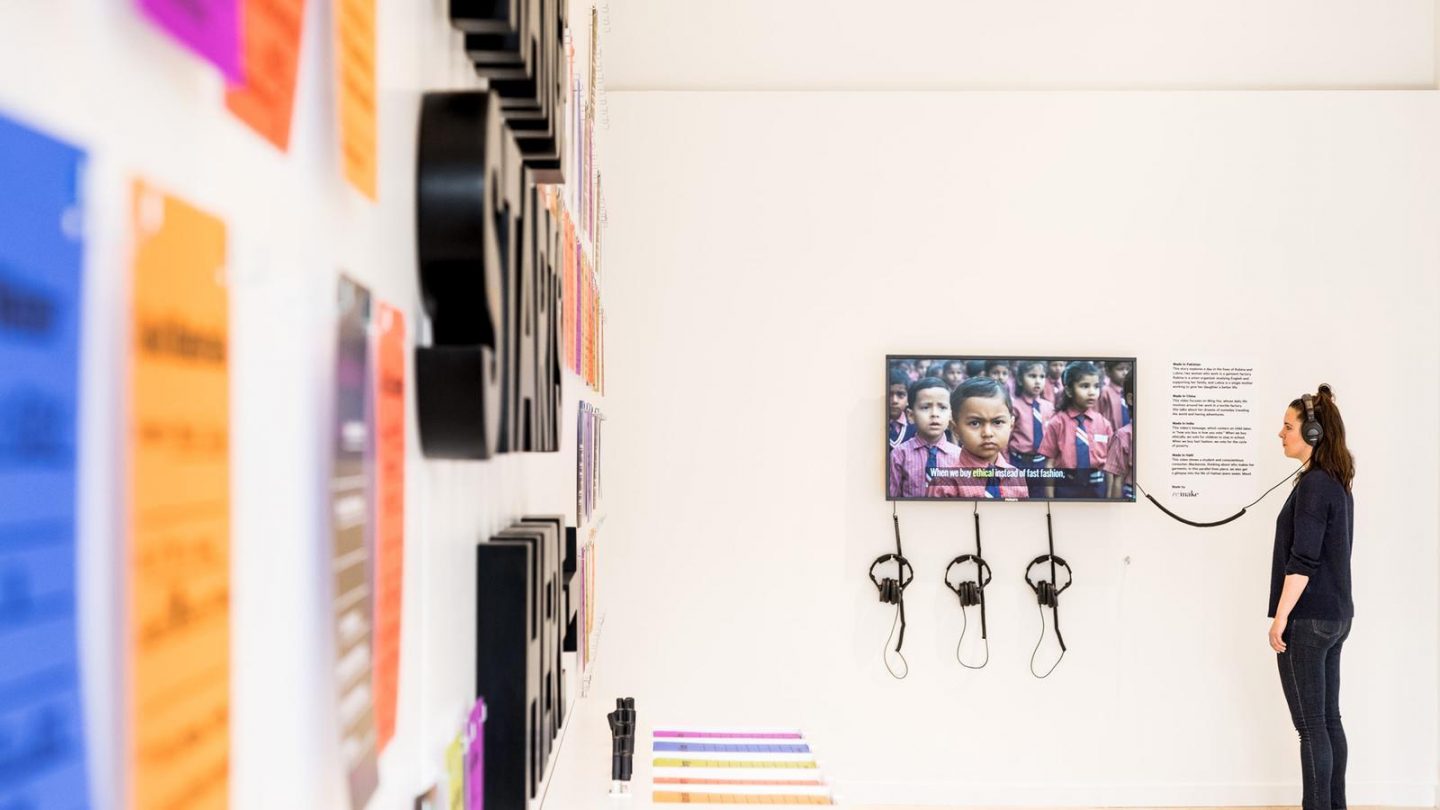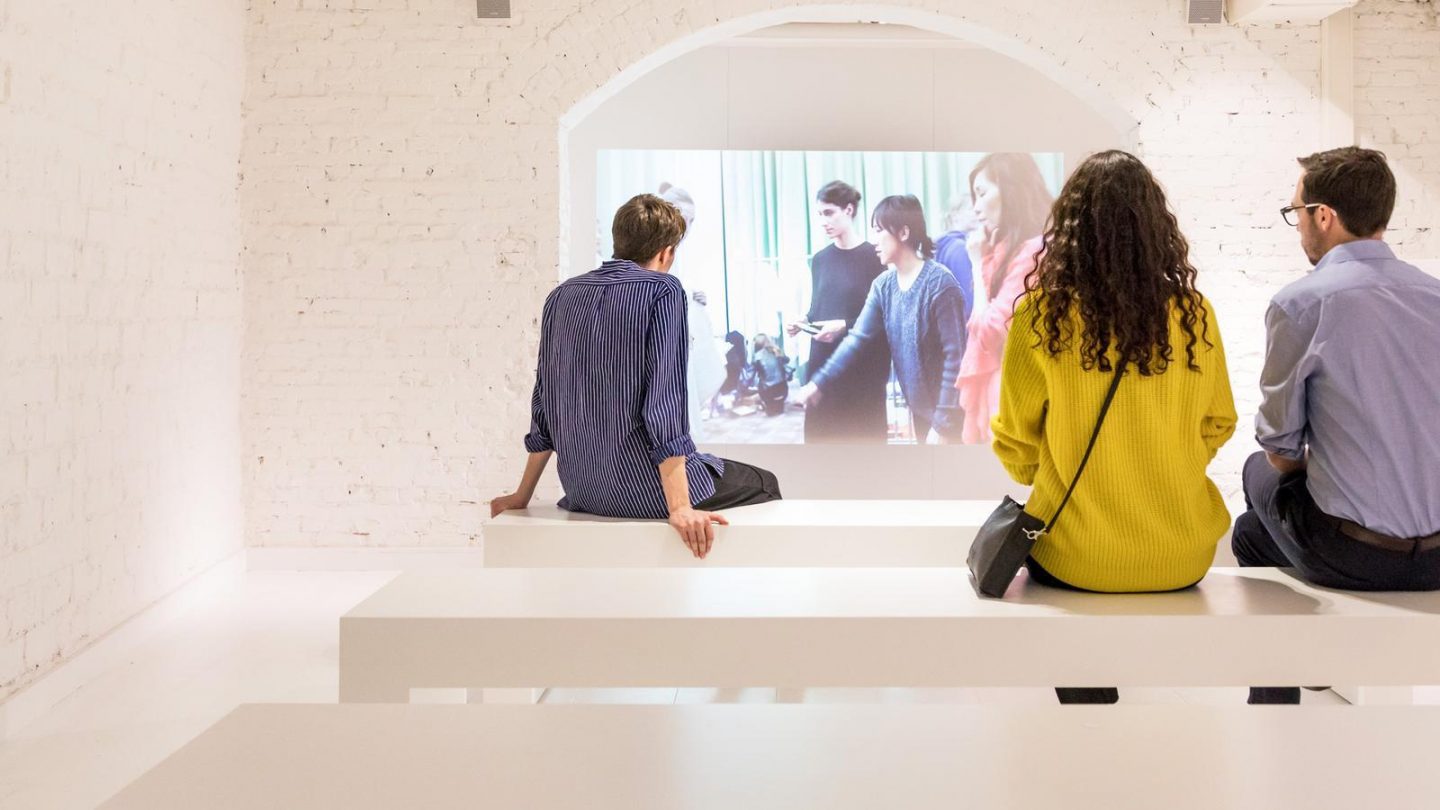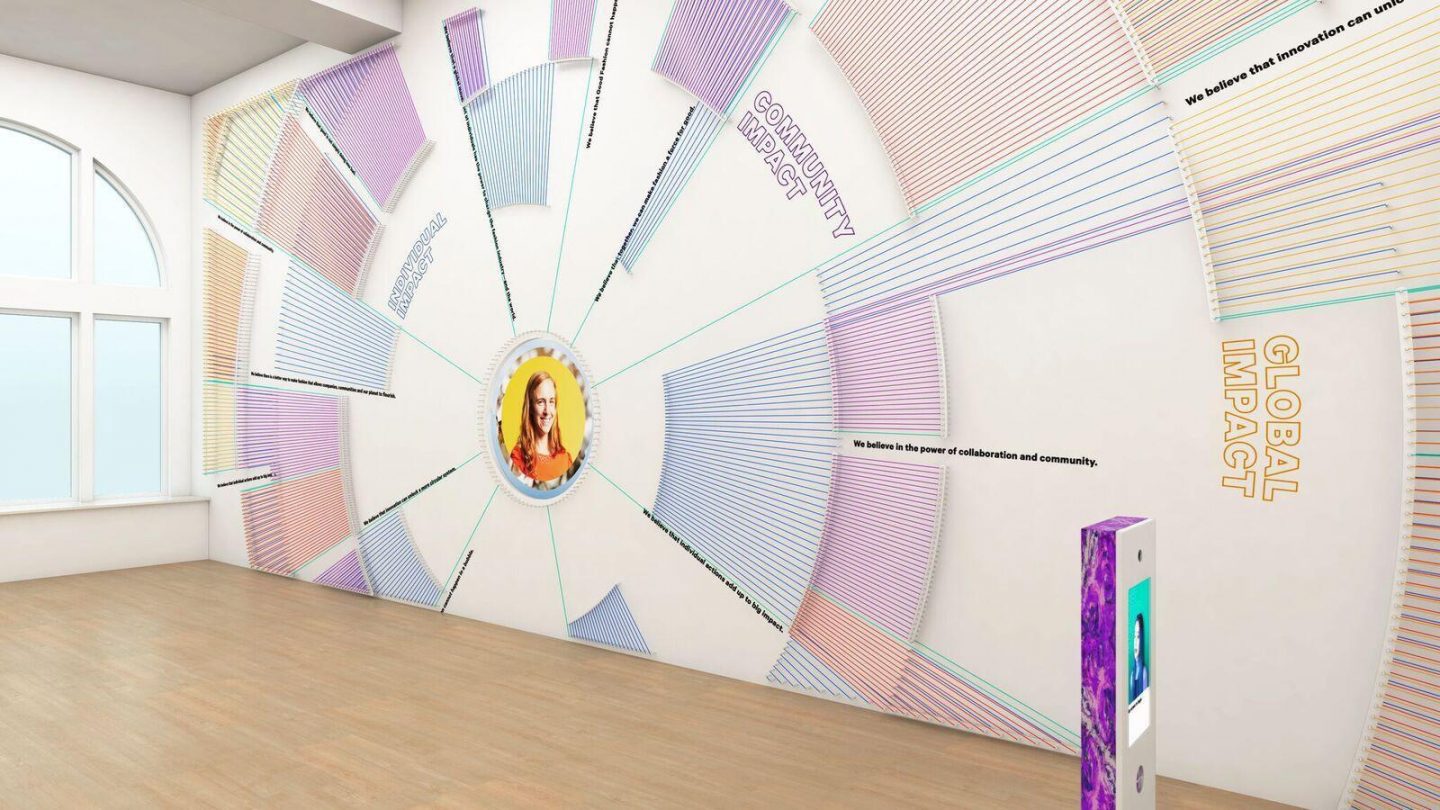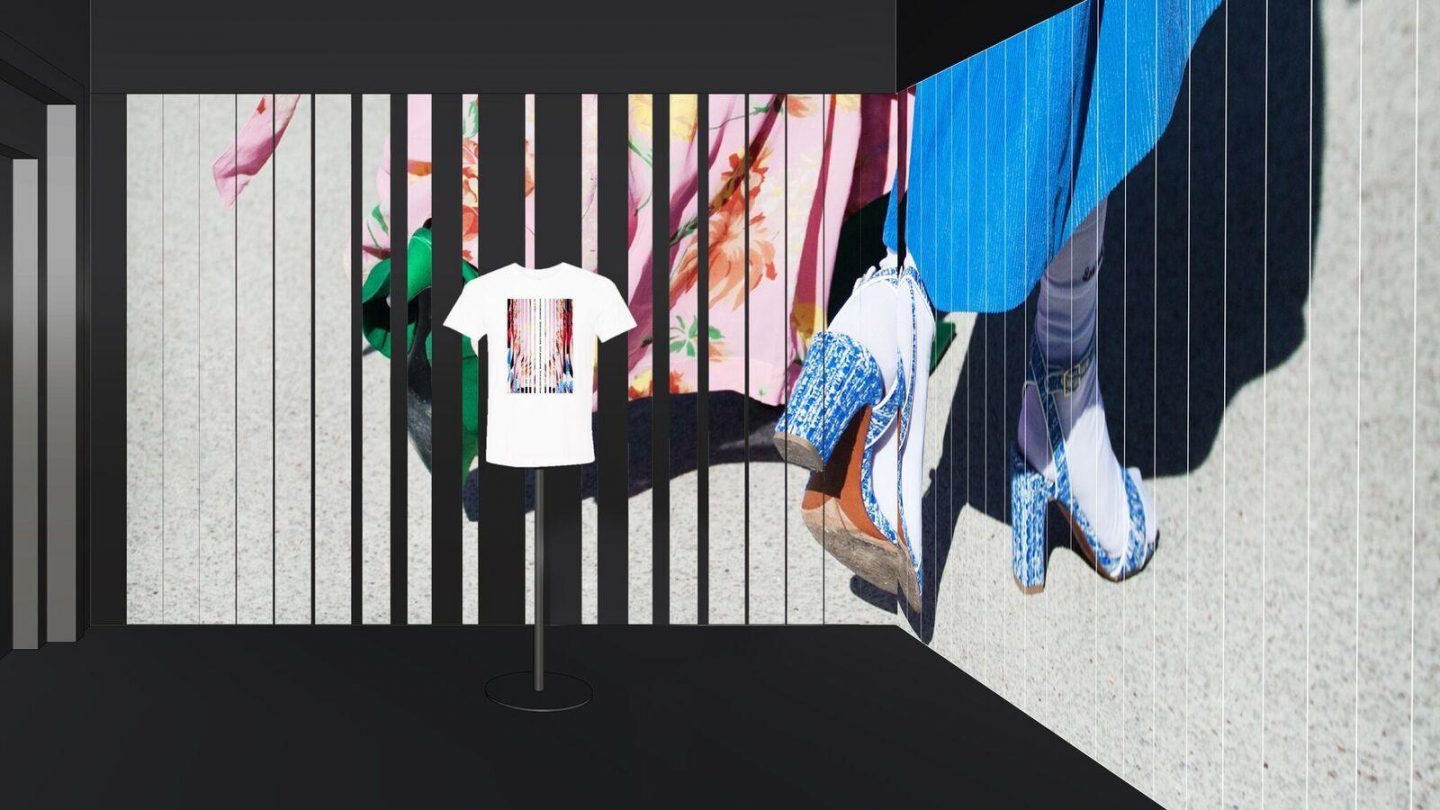 Overview
In October 2018, the Fashion For Good Centre will open its permanent retail store and interactive experience in the heart of Amsterdam. Local Projects, building on its successful temporary exhibition that launched the institution in 2017. The new experience aims to change the hearts and minds of visitors by helping them discover the stories behind their clothes, learn how they can take action and explore how they can have an impact on both an industry and international level.
Partners
McDonough Innovation, Visch+Stam, The Boston Consulting Group
The Details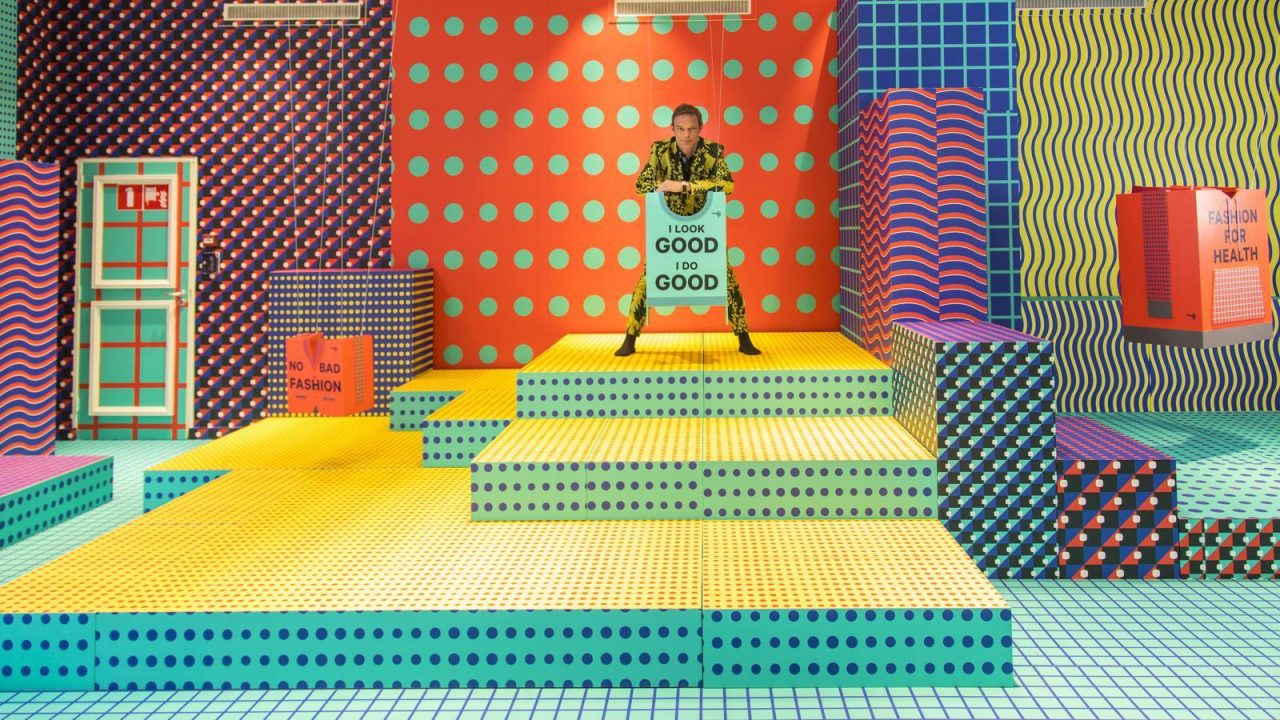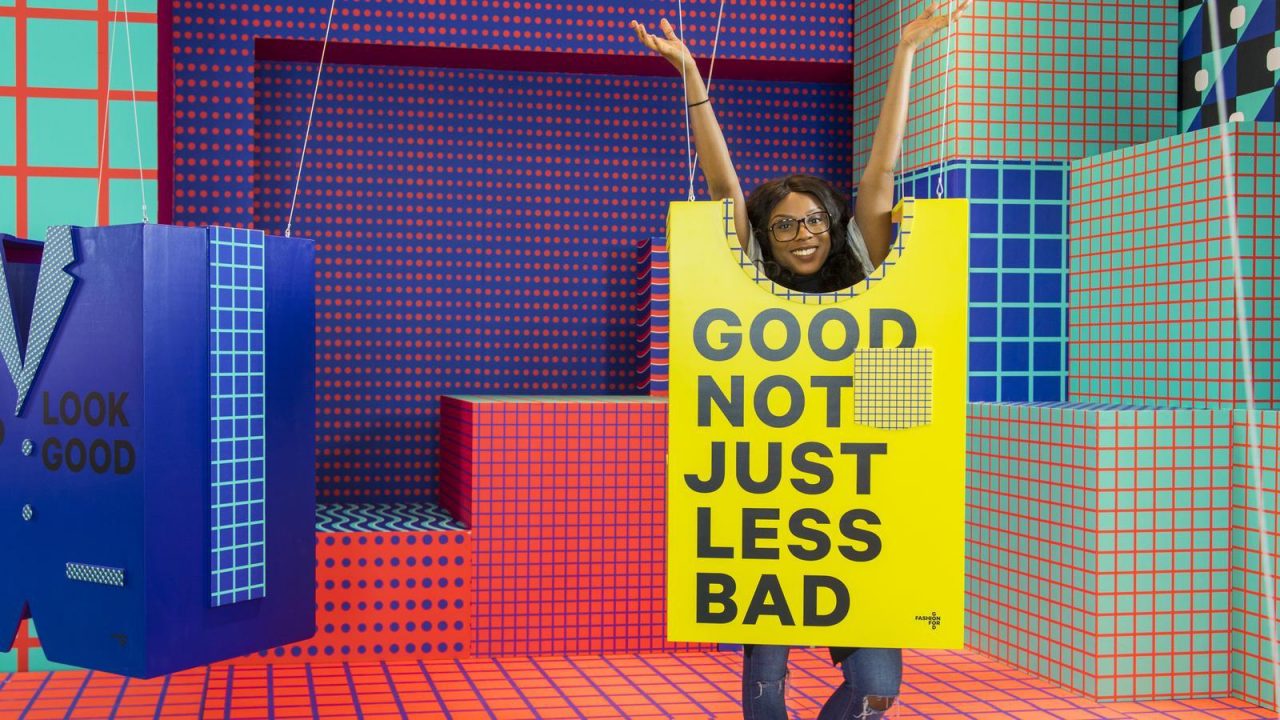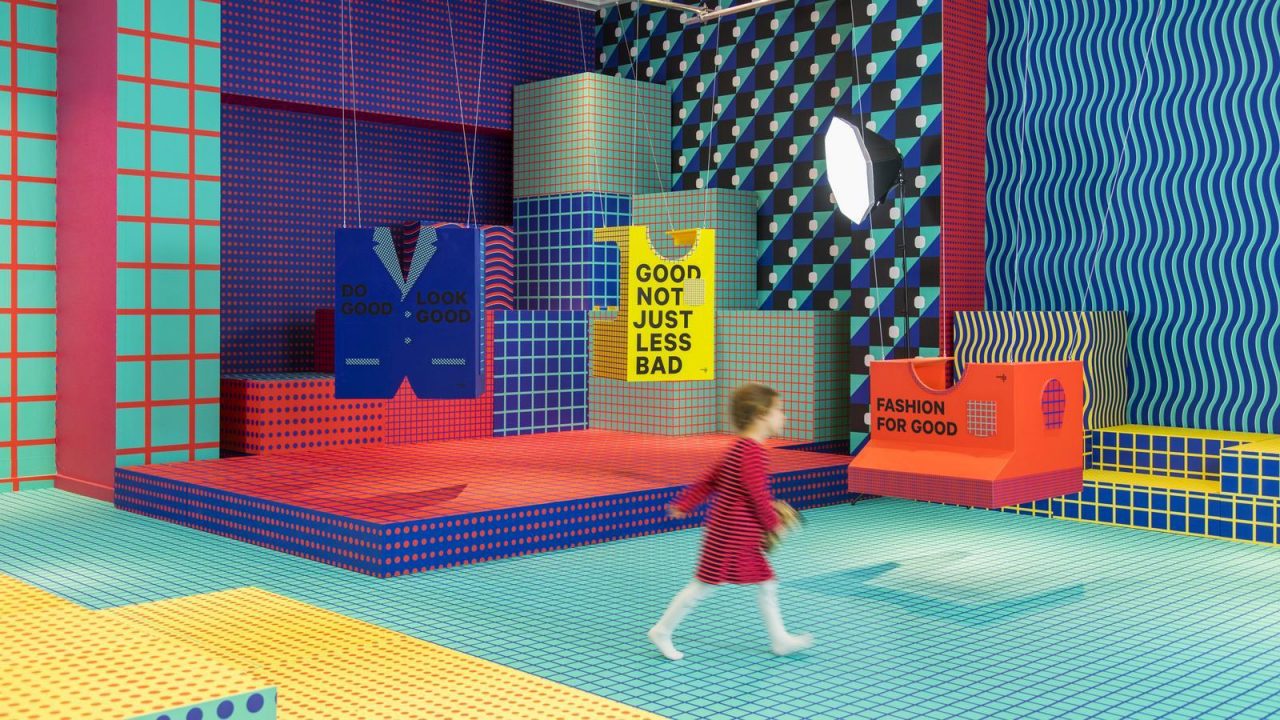 Look Good, Do Good
The Activation Room seen in the front window display of the building invites visitors to express themselves within a landscape of whimsical of hanging clothing sculptures and mission-driven slogans. Printed with largely sustainable potato vinyl and water-based inks, this immersive space offers a full takeover of the entire room with colorful patterns inspired by fashion textiles, and gives visitors a way to declare their commitment to sustainable fashion by taking a photo and uploading it to their social media profiles.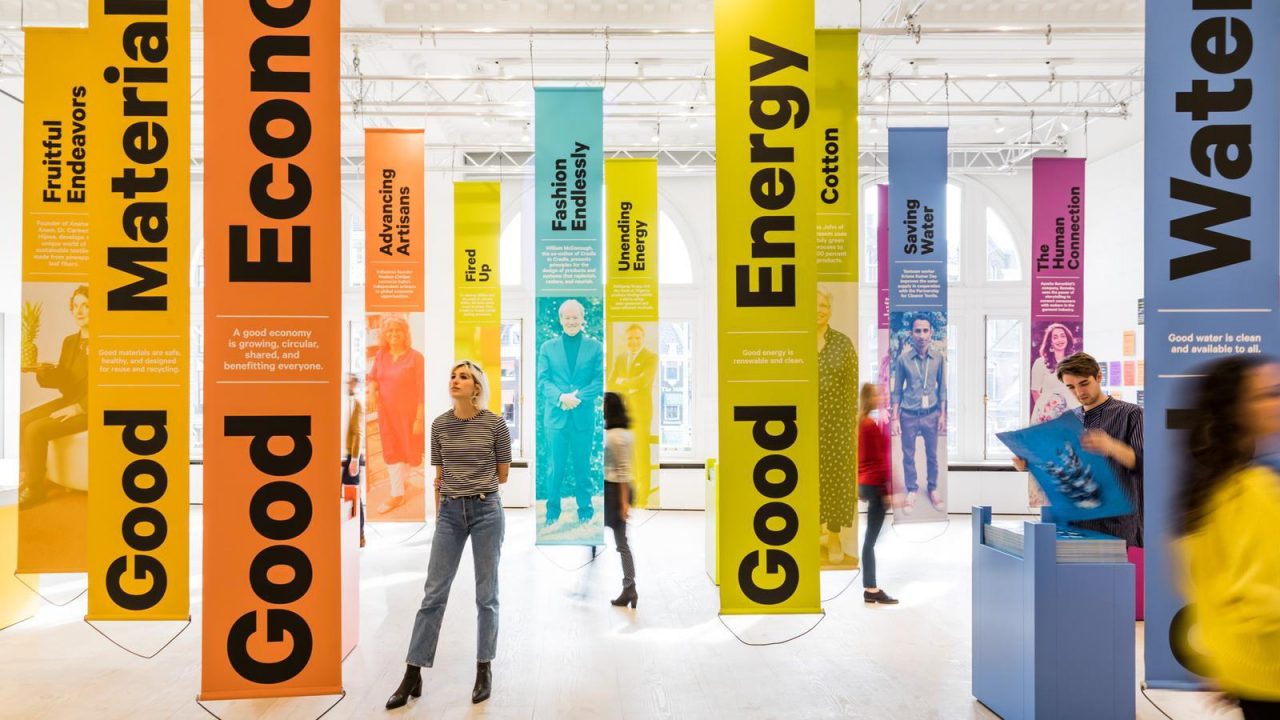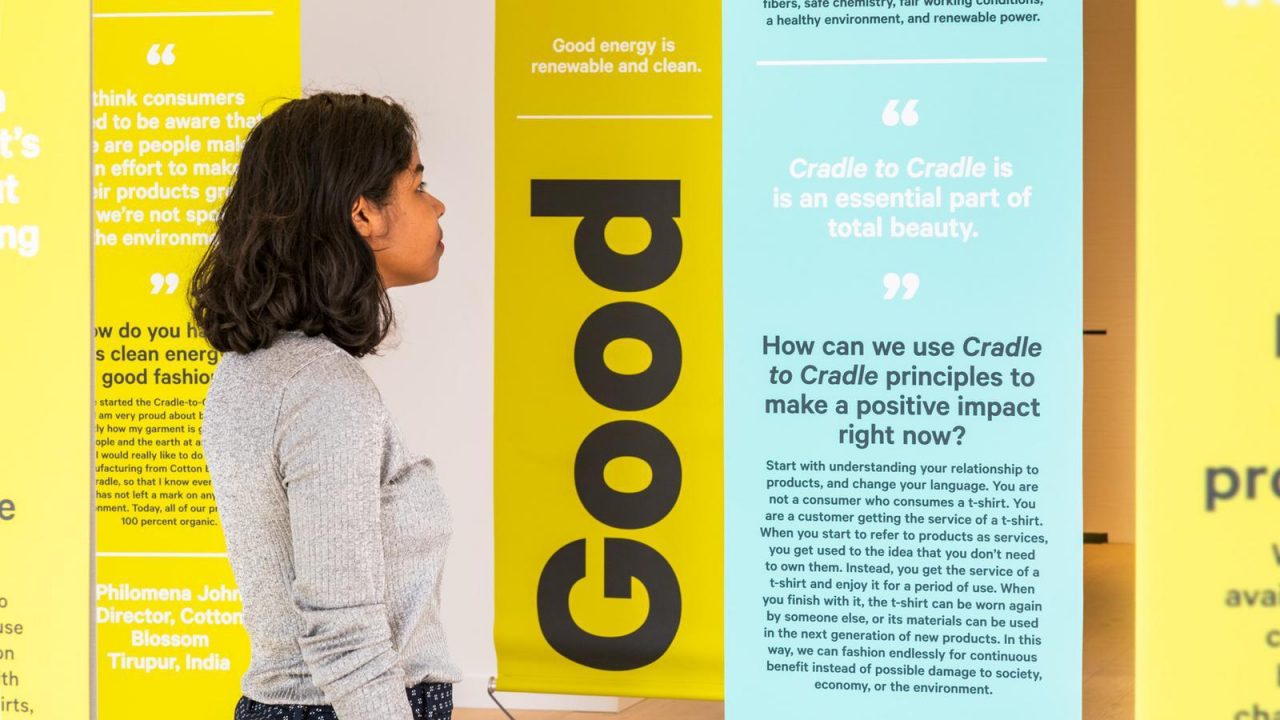 The Story Forest
Following their time on the ground floor, visitors can head upstairs to the story forest and learn about key industry leaders working across the 5 Goods (the core themes of the exhibition) that could change the industry from the ground up—from rethinking how raw materials are sourced, to how water is used and how people are treated at every stage of the supply chain. The story forest can also be easily modified into a colorful canopy, opening the room into an event space.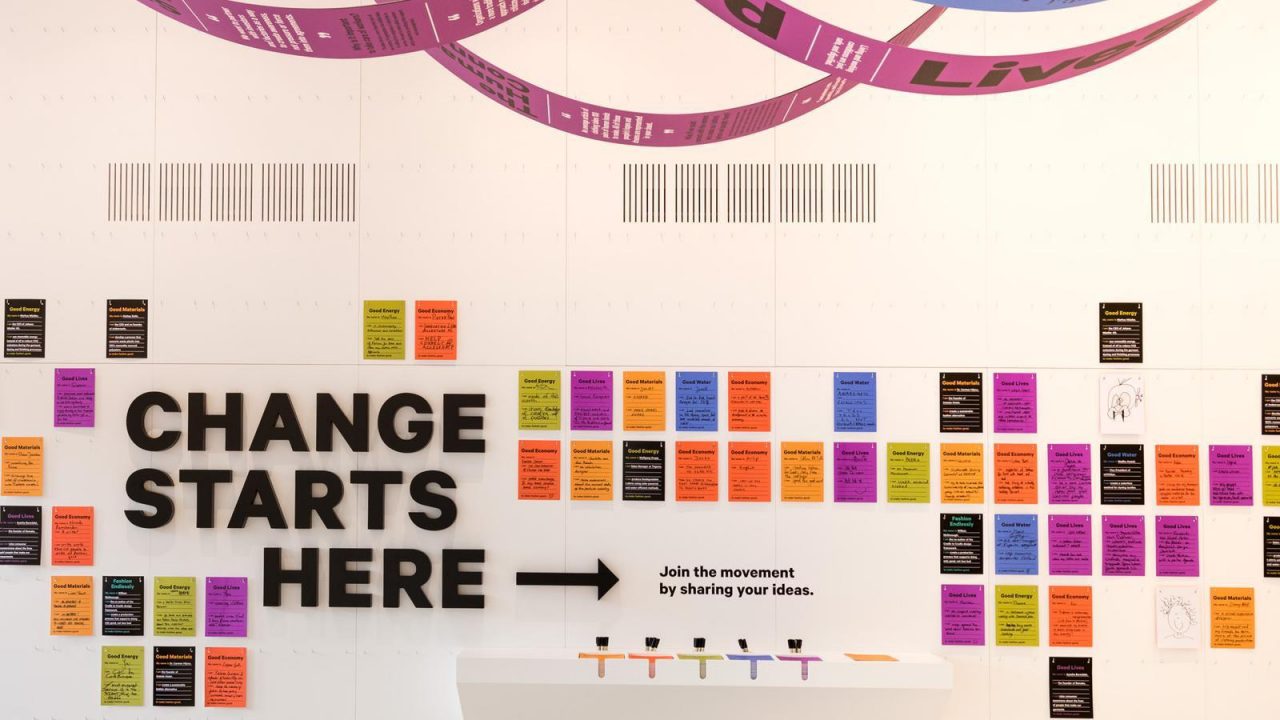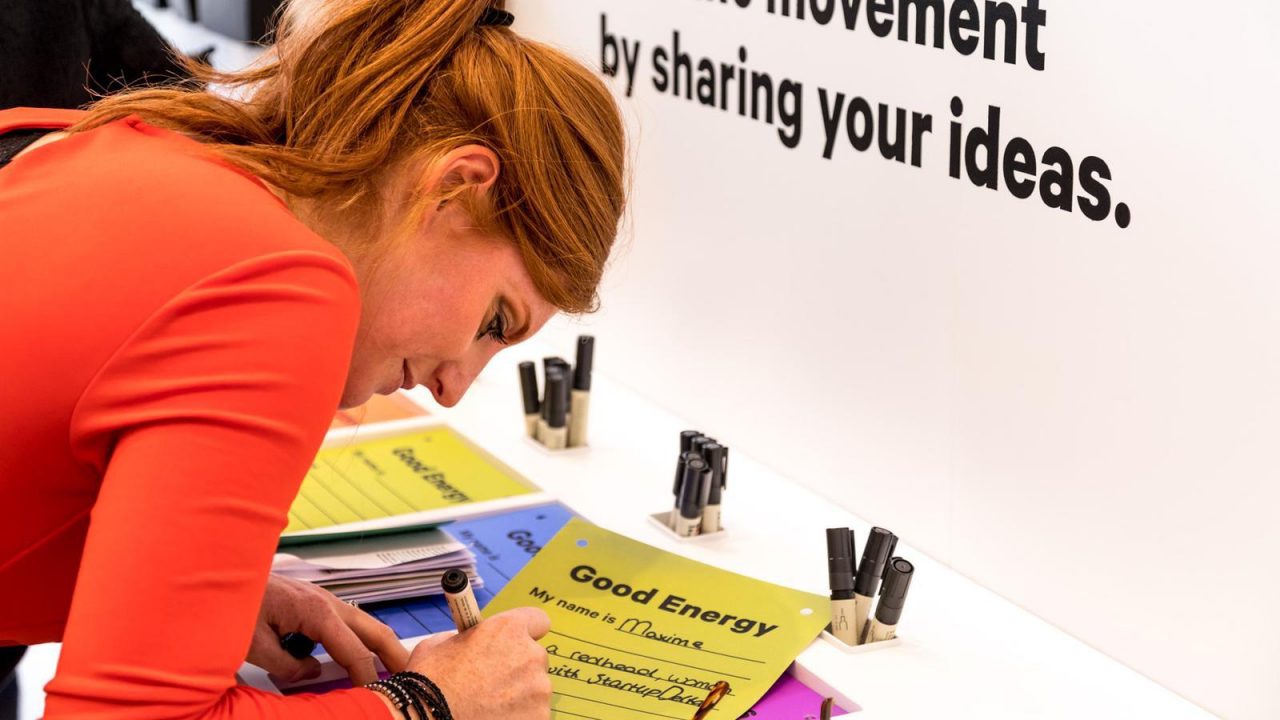 How will visitors make good fashion?
After learning about innovation at the industry level, visitors are invited to contribute to the Fashion for Good movement by filling in colorful cards corresponding to the 5 Goods and hanging them on the wall. This community-building activity challenges visitors to reflect on their own habits as fashion consumers, and what they can do to make a conscious change in their own lives and the industry as a whole.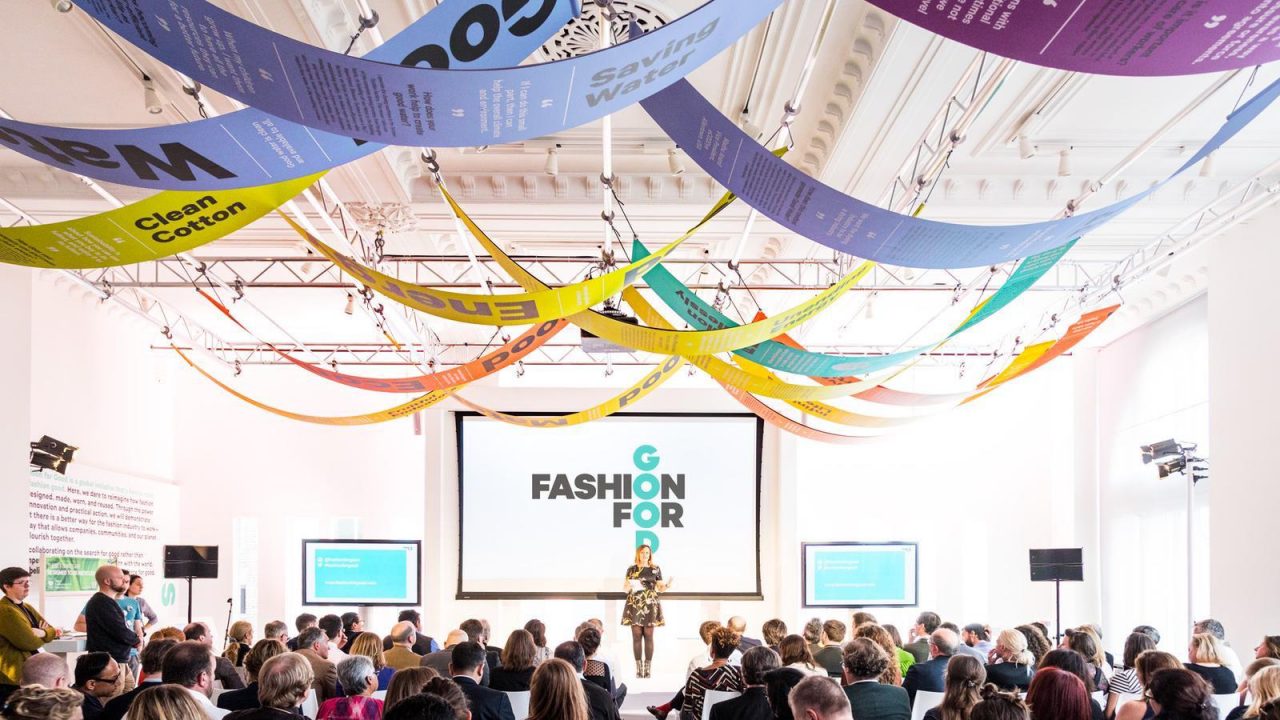 A laboratory for collaboration
Fashion for Good also functions as an innovation laboratory that encourages practical environmental and ethical action. Key retail industry players will gather to foster conversation. Together with visitors, these leaders will start a movement that reimagines the way fashion is designed, made, worn and reused.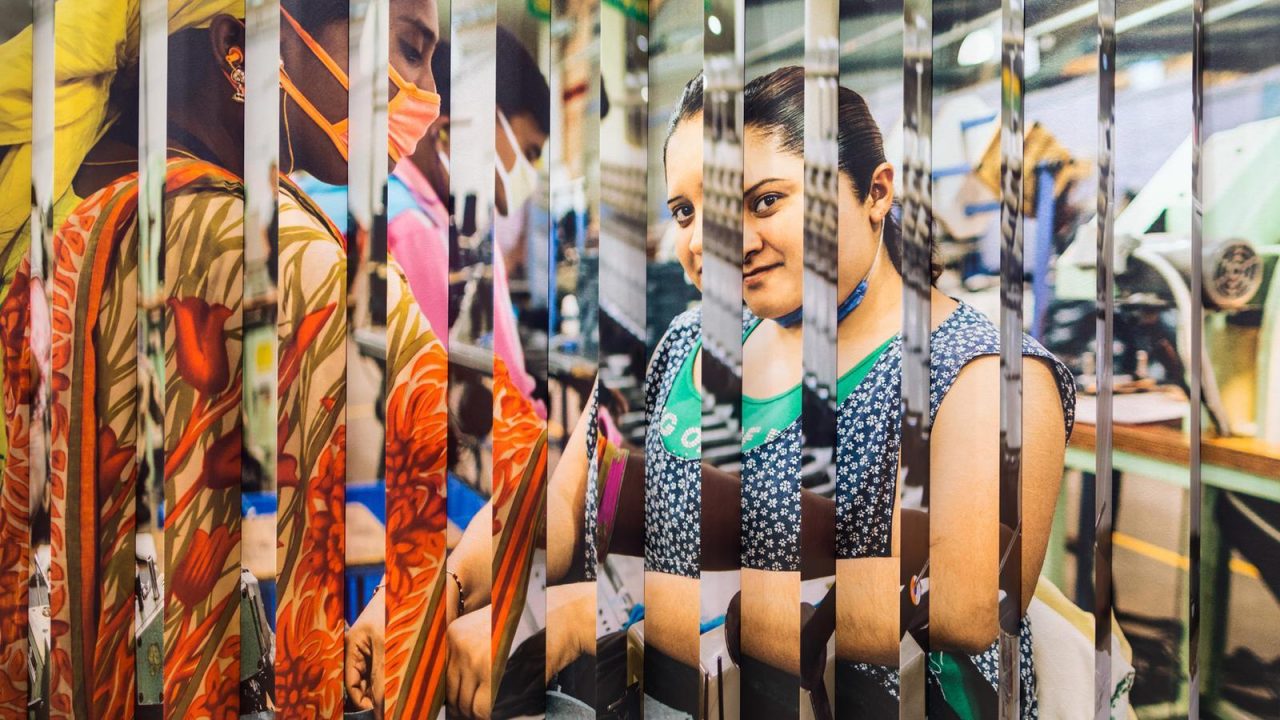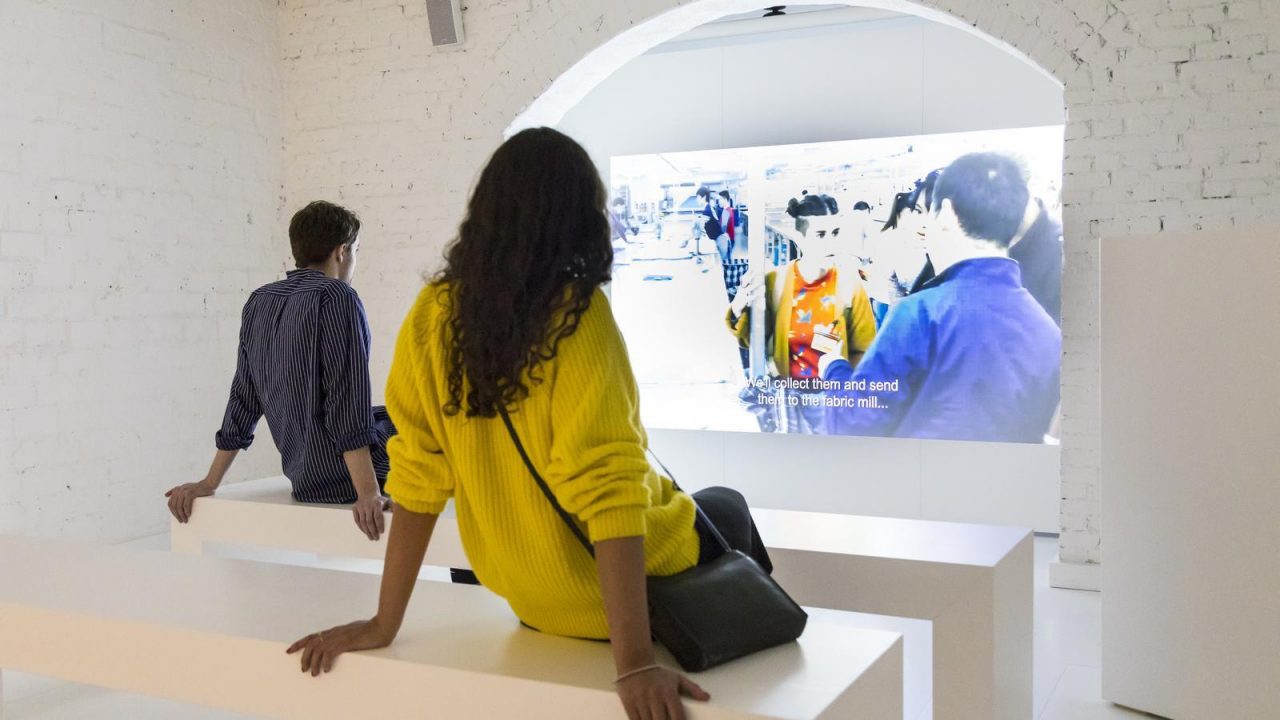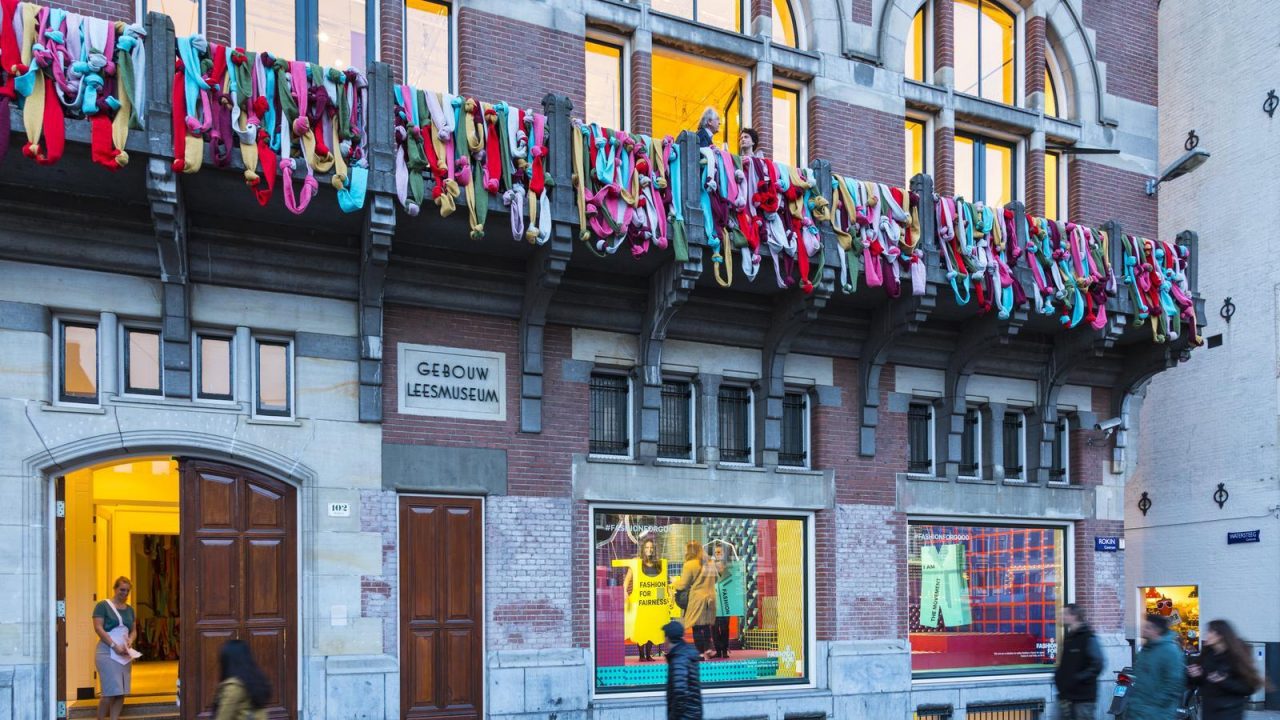 Artist Collaborations Throughout the Space
The eye-catching exterior of the building features a commissioned art installation by Magda Said, an American textile artists. Made of cascading hand-woven scarves and colorful patterned window displays that entice visitors inside. The entry hallway introduces visitors to the current state of the fashion industry and the challenges it poses to people and the environment, while also aiming to inspire visitors to create meaningful change. The Launchpad categorizes "good" fashion into 5 discreet categories: Good Water, Good Energy, Good Materials, Good Economy, and Good Lives. Together, these 5 goods form the pillars of the Fashion for Good Movement, and are woven throughout every exhibit space. We also collaborated with Sarah Illenberger, the first in a series of collaborations with various artists., to provide visually compelling takeaways based on the 5 Goods, for which Sarah designed 5 unique images. These themed images were paired with key facts based on the 5 Goods. Visitors take the posters home as a visual reminder of both Fashion For Good and its core themes. Finally, a theater space will showcase films and documentaries that highlight key issues and players in the Fashion for Good movement, starting with Laura Siegel's film Traceable, playing through Fall 2017.