Imagine Picasso Introductory Experience
The Estate of Pablo Picasso
How can give visitors context and a personal connection with one of the most prolific and beloved fine artists of all time?
Overview
Local Projects was engaged to create an introductory experience for Imagine Picasso, the largest-of-its-kind immersive, multimedia experience invites visitors to step into the world of Picasso in a way that has never been done before – bringing more than 200 works together in one place at one time using the groundbreaking, multi-projection techniques of Image Totale.
Building on the success of the original Imagine Picasso exhibition, our new introductory experience, entitled "The Presence of Genius," sums up Picasso as a singular individual whose genius emanated from his studio and changed the world. Visitors walk through animated historic images and quotes that celebrate his impact, journeying towards an intimate visitation with Picasso in his studio. 
Services
Concept Design, Visual Experience Design, Media Production
The Details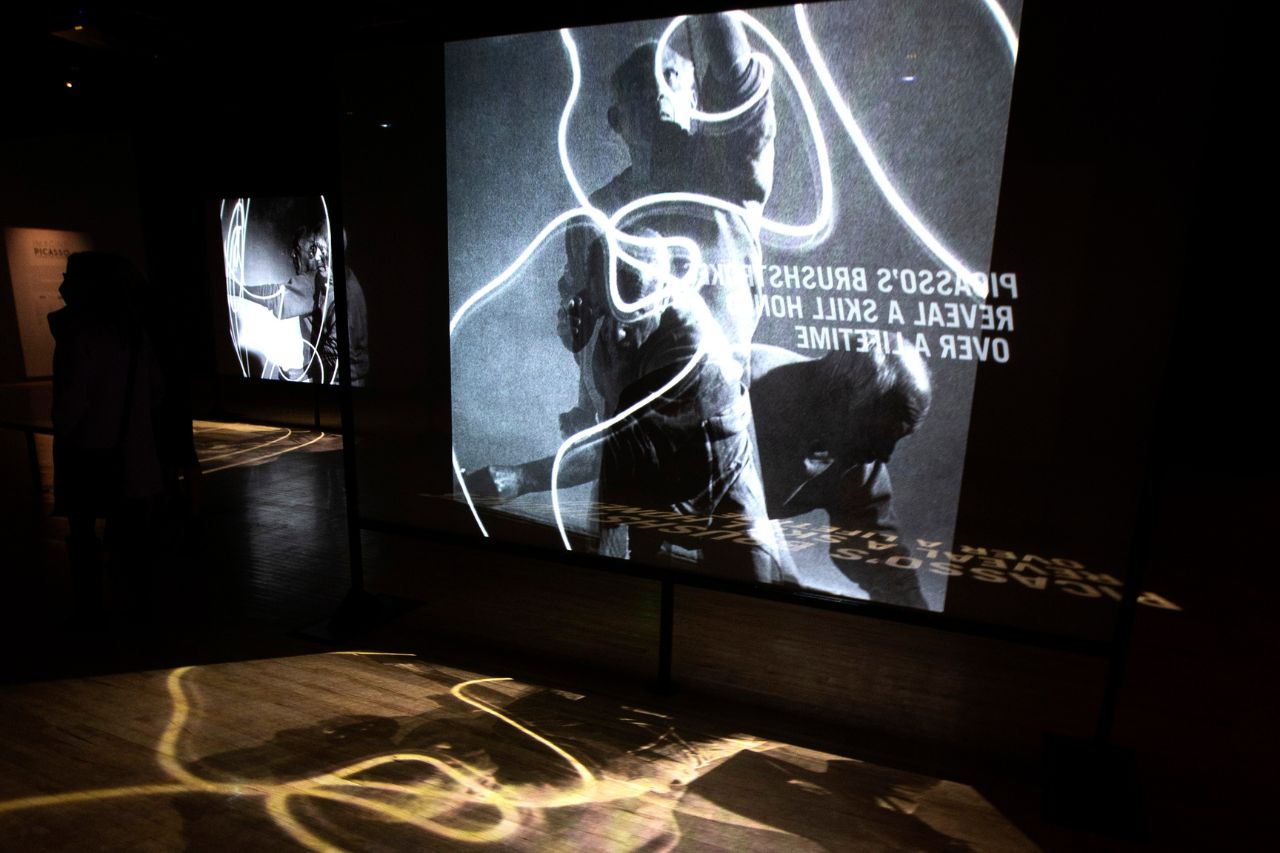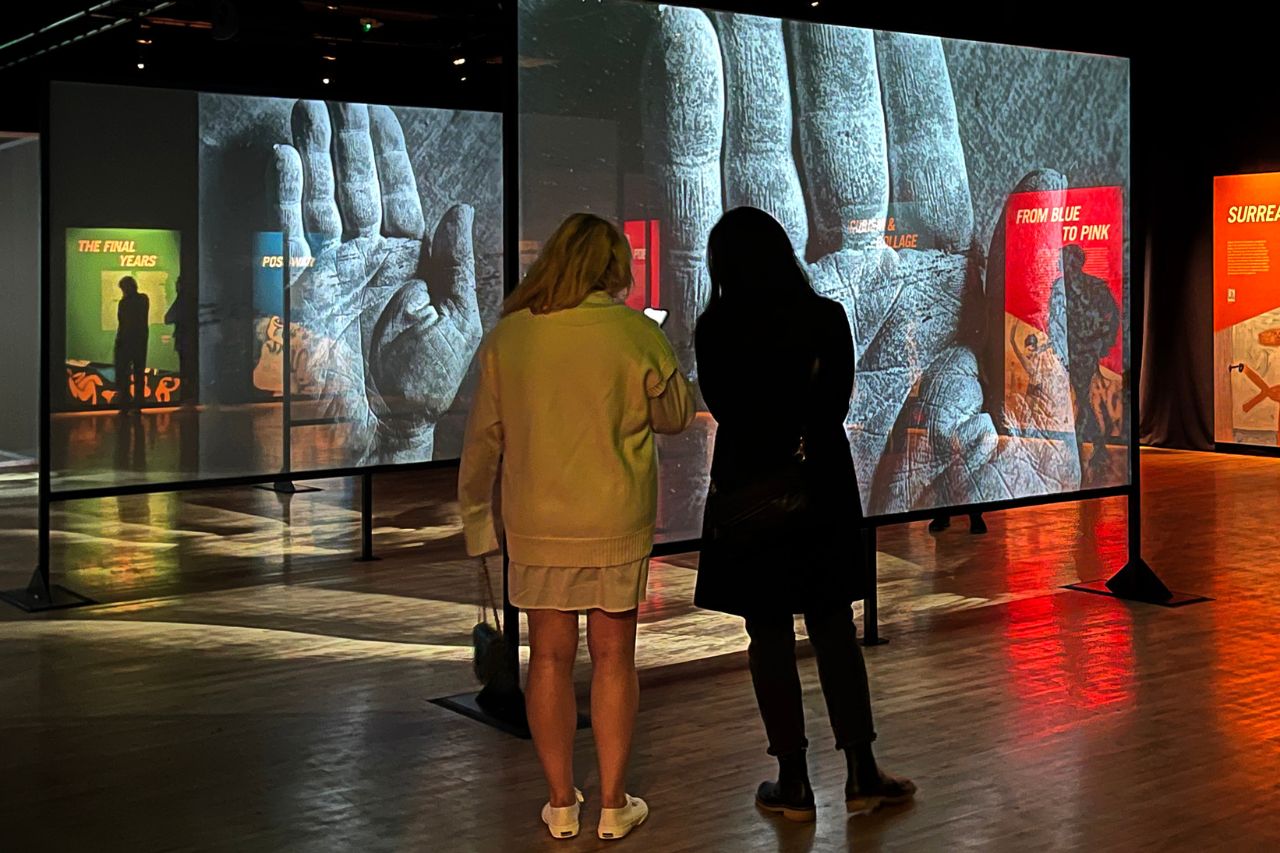 Projections Reveal Perspective
As visitors enter our new immersive introductory space for Imagine Picasso, they encounter a network of projection surfaces that contrast poignant imagery from Picasso's life with his own words and sources of inspiration.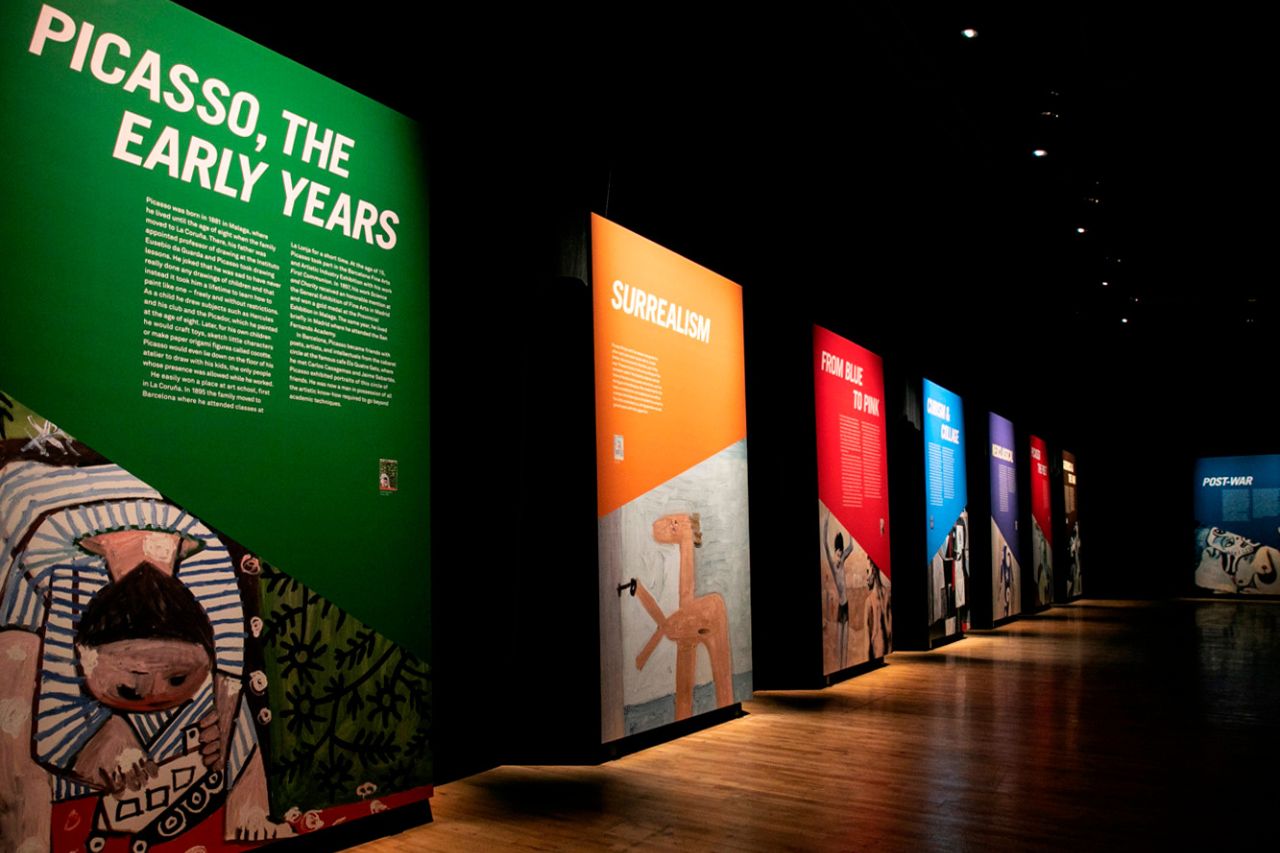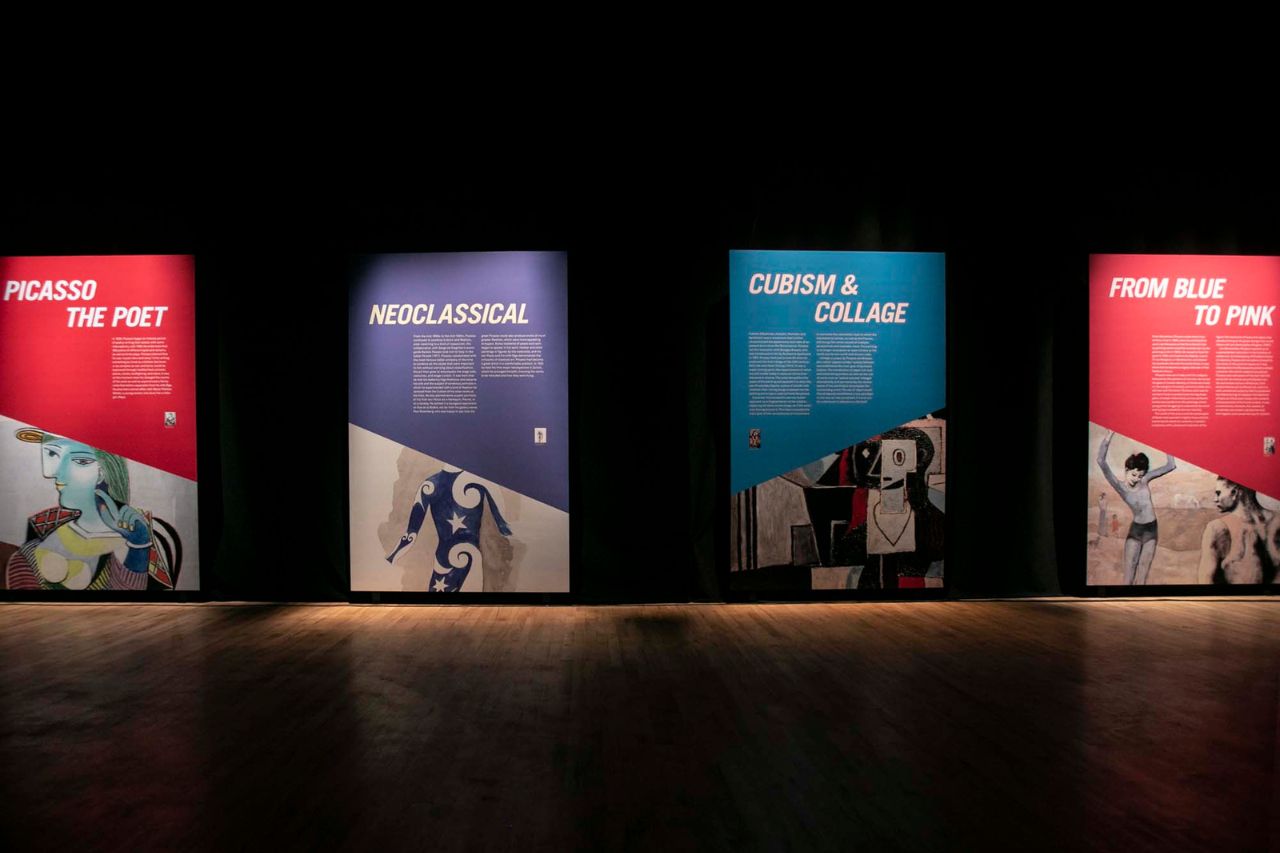 The Episodic Artist
We imagined the approach to Picasso's story not with an overarching narrative, but as a series of bold, dramatic graphic panels that foreground Picasso the revolutionary: an artist always evolving, always in flux, whose stylistic phases were as prolific as they were varied. The irregular diagonal elements communicate the dynamism Picasso embodied, and instill in visitors a sense of what Picasso's creative spirit was like, using the strikingly unique and symbolic color choices he employed in some of his iconic works to tell his story.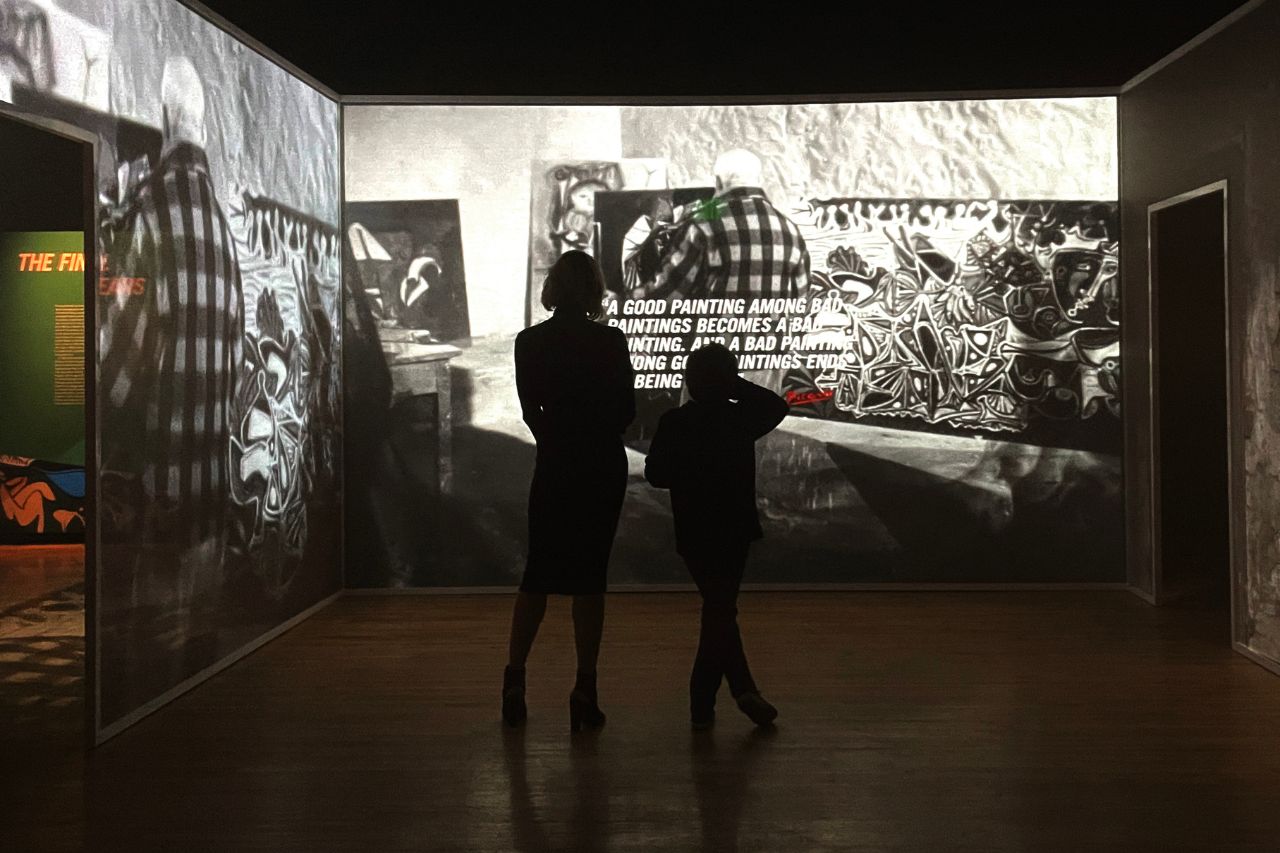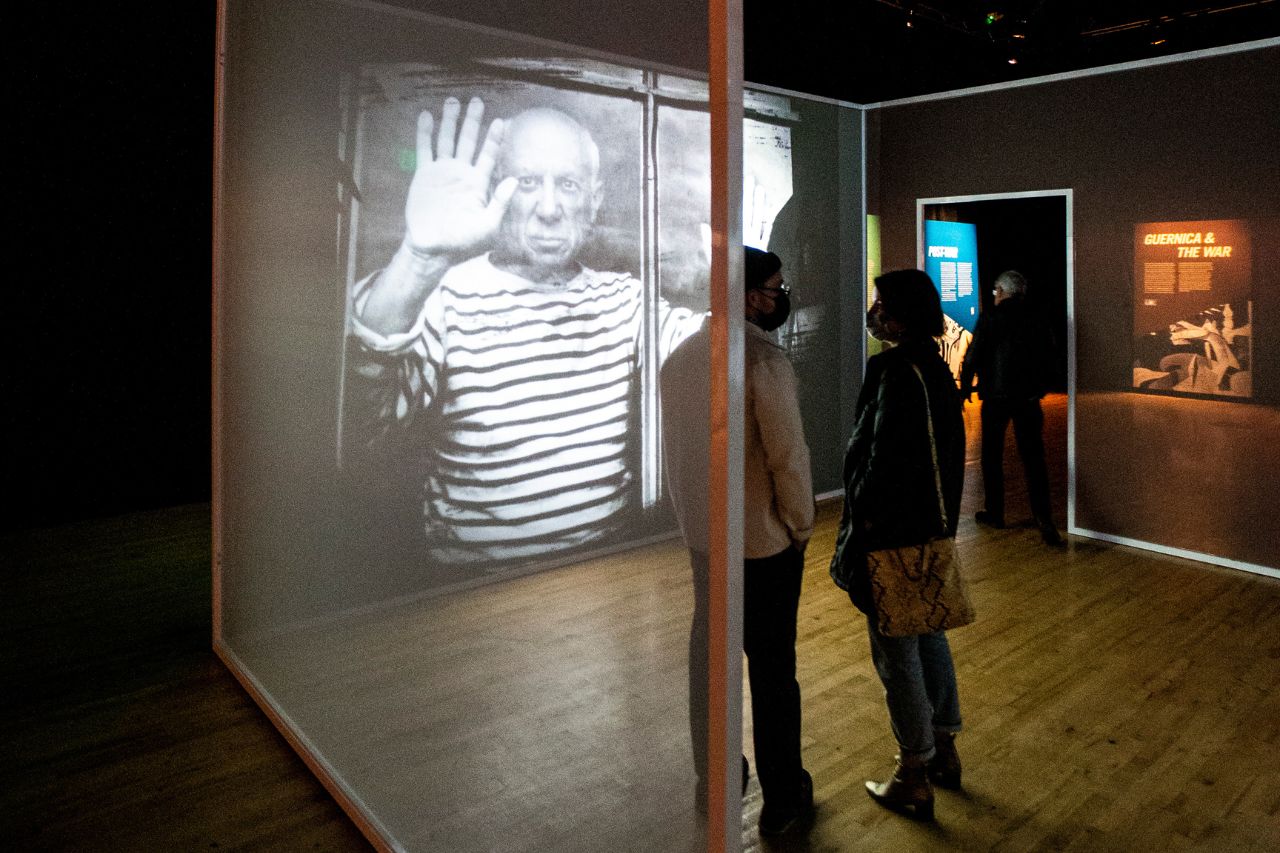 An Intimate Visit to Picasso's Studio
The projections and graphic panels draw the visitor towards the apotheosis of the space - a representation of Picasso's studio, where the risk-taking, playful nature of his genius reached its fullest expression.